Bank Manager Resume Sample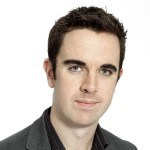 Nathan O. Lloyds

Address: 543 Neptune Ave, New Rochelle, NY.
Phone: (914) 978 6347
Email: [email protected]
Current Job: Bank Manager, Chase Bank, Madison Ave, NY
---
Objective
A Bank Manager with 10 years of work experience seeks the Bank Manager-Assistant Vice President position at Wells Fargo and the opportunity to act as the standard-bearer of Wells. Passionate about establishing top-notch customer experience and building strong customer relationships.
---
Skills
MBA – Banking
Bachelor Degree in Business Administration and Management
Member; American Bankers Association
Exemplary leadership skills
Strong professional connections
Excellent interpersonal and communication skills
High attention to detail
---
Work Experience
Bank Manager; 2020 to Present
Chase Bank, Madison Ave, NY
Responsibilities:
Collaborate with individual and associate bankers to develop new financial products that will address evolving customer banking needs
Plan training programs for branch employees to promote a strong adherence to Chase Bank core values and a collaborative environment
Identify glitches or gaps in processes and implements corrective measures promptly
Conduct individual dialogs with employees to ensure that immediate actions are taken on work-related issues affecting them
Develop branch-specific strategies that increased new deposits by 75% and improved customer retention by 80%
Coordinate with cross-team members to establish innovative ways to improve online banking services which increased customer satisfaction ratings by 88%
Assistant Branch Manager, 2017 to 2020
ABC Bank, Broadway St, Manhattan, NY
Responsibilities:
Supervised 10 new bank employees every month on product knowledge, and conducted quarterly orientations on standard operating procedures
Performed standard operations such as opening/closing of vault and facility, ATM cash management, and balancing of General Ledger
Provided analysis on sales, overtime, cash management, and procedural issues to improve the productivity of branch
Assisted the branch manager with employee performance documentation and submitted recommendations on disciplinary actions
Managed branch overdrafts and secured negotiable papers
Created work schedules, reviewed timecards, and approved leave requests
Loan Officer, 2014 to 2017
HSBC Bank, New York, NY
Responsibilities:
Conducted initial screenings of loan applications and submitted evaluation reports to the loan committee
Verified the applicants' credit scores, income, and financial status
Discussed various loan products and made recommendations tailored to the applicants' financial needs
Assisted and guided clients through the entire process of loan applications
Acknowledged by the head office for facilitating timely completion of 40 personal and 30 commercial loan applications
---
Education:
Master of Business Administration – Banking
New York University
New York City, NY
2010-2014
Bachelor Degree – Business Administration and Management
Boston University
Boston, MA
2006 to 2010
High School
Northwestern High School
Hyattsville, MD
2002 to 2006
How To Write A Good Bank Manager Resume
The banking industry is so huge, there's always movement within the organization. For the owners and key officers, it's all about maintaining their position in the industry and that means getting the right person to manage the bank. They can choose candidates from inside or recruit talent from outside. Given the competitive nature of the job and what's at stake, you have to submit a good Bank Manager resume.
Here are our 5 tips on how to write one that will get you to the interview room.
Highlight Your Accomplishments
"What have you done in your banking career, thus far?"
Recruiters only scan a resume but we can assure you the question above is what's on their mind as they review yours.
They're going to award the keys to the bank to one lucky fellow. The only way you can convince them that you deserve the keys to the kingdom is to highlight your accomplishments in the resume.
Add a Career Summary section that gives a rundown of all of your notable accomplishments in the industry including contributions, milestones, and awards.
Use numbers and statistics to give your accomplishments more substance.
Don't just focus on work accomplishments. Include accomplishments at college, socio-civic activities, and other relevant events.
Remember, the job of a Bank Manager isn't just about your financial wizardry. A big part of becoming an effective Bank Manager is also your ability to interact with people.
Choose the Right Resume Format
Choosing the right resume format will shine the spotlight on your strengths and offset your weak points. For the reason that a Bank Manager must have work experience in the banking/finance industry, there are only 2 resume formats for you to consider:
Reverse-Chronological Format – If you have fewer than 10 years of work experience as a Bank Manager and have no unemployment gap that exceeds 4 months, the reverse-chronological format could work for you.The structure of the reverse-chronological format is as follows:

Contact Information
Career Summary
Objective Statement
Strengths/Skills
Work Experience
Education
Certifications/Licenses

The Combination Format – This resume format is for a candidate that has extensive work experience as a Bank Manager or in another management position in the bank that's relevant to the job. We're talking about at least 10 years of work experience.Perhaps you've been working as a Bank Manager for one bank and decide to apply for the same position at another bank.

Or you might be the Manager of the Credit Investigation department and want to apply as the overall Bank Manager.

The Combination format allows you to expound on your extensive work experience while showcasing the other skills that make you the best candidate for the job.

The structure of the Combination format is as follows:

Contact Information
Career Summary
Objective Statement
Certifications/Licenses
Strengths/Skills
Education
Work Experience

You'll notice that the Work Experience section is at the bottom of the resume. It doesn't mean the section has less importance than the others.But the reason why we placed sections such as "Certifications/Licenses", and "Education" ahead is that you might have qualifications that the other candidates don't have.

For example:

Certified Public Accountant
Certified Project Manager
Six Sigma Belt Holder
Master's Degree in Business Administration
Master's Degree in EconomicsThese are "difference-makers" that will not only greatly set up your work experience section but they will put you ahead of the lesser-qualified candidates.
Keep Your Resume Organized and Professional
The best-managed banks are the ones that are well-organized and running like a professional business. If you're a depositor in multiple banks, you can easily identify which bank is the best and which bank is the worst.
A key responsibility of a Bank Manager is that he doesn't get identified by customers as managing the worst bank. Experienced recruiters can tell if the candidate can organize a bank and run it professionally simply by looking at a resume.
If the resume looks haphazard, disorganized, and distracting, chances are that's how the candidate is at the workplace.
Here are 5 tips on how to create an organized and professional-looking Bank Manager resume:
Like this article, use bullet points to organize your information.
Use the Left-Aligned or Justified format to view your resume.
Only use professional-looking fonts such as Calibri, Cambria, Helvetica, or Arial.
Make sure there are no errors in spelling and grammar.
Write in a conversational manner.
Don't Include Irrelevant Information
Did you work as a Personal Trainer at a neighborhood gym before you entered the banking industry? This part of your work experience has no relevance to your banking career and should not be included in the resume.
Irrelevant information only serves to lengthen your resume and make the recruiter's job harder. Leave them out and focus only on delivering information that's relevant to the work of a Bank Manager.
Bank Manager Skills List
Bank managers rise from the ranks. They've invested years in the industry moving from one department to the next. Thus, when you're competing for a job whereby the candidates have similar levels of experience, the final selection might come down to skills.
Here's a rundown of the qualifications a recruiter would want to see in your Bank Manager skills list:
Education
You can have a degree in Philosophy and still be a Bank Manager. However, most recruiters would prefer candidates with a Bachelor's Degree in courses that are related to banking and finance. These courses include:
Business Management
Business Administration
Accounting
Economics
Marketing
If you don't have a business degree, you'll benefit from the next qualification.
Certifications/Licenses
You can't be faulted if you decided on a career in banking after you completed your degree in Sociology. While a bank will accept most college degrees on an entry-level position, it would be a good idea to take certification courses in subjects related to banking such as:
Banking and Finance
Basic Economics
Basic Accounting
Now, if you do have a degree in a business course, you give your drive to become a Bank Manager a big boost by getting licensed in a specialization.
For example, if you completed a degree in Accounting, take the professional licensing exam and become a Certified Public Accountant (CPA). If you finished Economics or Business Management, sign up for Project Management certification courses.
Diverse Background/Skill Set
A Bank Manager knows every square inch of a bank's operations. If becoming a Bank Manager is your end goal, plot a career path that includes experience in the following key areas of banking:
Retail Banking
Commercial and Business Banking
Loan Servicing Department
Wealth Management and Investment Assistance
Deposit Operations
Electronic Banking
Mortgage Banking
You won't be surprised to meet a good number of Bank Managers who made the climb from entry-level positions and made pit stops to various departments to learn the banking trade.
Analytical/Problem-Solver
As a Bank Manager, you must be an excellent problem solver. You're faced with various problems every day and these come from the different departments. You'll also find yourself dealing with impromptu issues and concerns raised by customers.
You must be able to analyze the situation, come up with the best solution, and alternative courses of action. Likewise, you must also have the ability to help customers find solutions.
For example, you have a client who wants to pay for a property in a foreign country. Would you recommend exchanging currencies now or in the future? Are there products or services that can be used by the customer to lower the transaction fees?
Knowledge of Technology/Computers
Banks are heavily invested in technology. The industry is constantly looking for ways to introduce innovations that can improve the banking experience. You have to remain updated with the latest developments in banking technology.
Banks also constantly upgrade their networks to simplify processes, heighten security, and improve data collection. You have to be familiar with these upgrades to keep track of their performance.
Salesmanship
Perhaps head and shoulders above a Bank Manager's list of duties and responsibilities are to generate deposits for the bank. It's not uncommon for a Bank Manager to make sales calls and presentations to nearby businesses to get them to open accounts at his bank.
The Bank Manager will also try to sell products and services to existing depositors. He might see your deposit in a savings account and offer you a placement that yields a higher interest rate as long as you maintain the minimum deposit.
Recruiters want a candidate who has good salesmanship. And the first clue will be your resume. If it effectively sells your qualifications and gets them interested in giving you an interview, you might have a chance of becoming the new Bank Manager.
Communication
A day in the life of a Bank Manager includes meetings and encounters with customers, walk-ins, suppliers, potential business partners, employees, department heads, and people from head office.
Effective communication is important to make sure there are no misunderstandings. It's not just the ability to articulate ideas but the ability to listen carefully and pay attention to the important details.
Proper communication also means being able to endorse instructions and information to the right people in a timely manner and through the right channels.
Customer Service
Customers chose your bank over others to park their hard-earned money. They deserve to be treated well and be given the utmost comfort when transacting with your bank.
Similarly, there must be enough provisions for customers to cascade their issues and concerns.
A good Bank Manager understands the importance of implementing excellent customer service protocols to make the depositors feel special and wanted by the bank.
Desired Soft Skills
Recruiters aren't just focused on finding applicants with the best technical or hard skills. They are just as focused on looking for people who are an ideal fit for the bank in terms of character or personality.
Soft skills are the attributes that best describe your personality – how you approach work and who you are as a person. Some people might have the required technical skills but if he doesn't have the right disposition or attitude, he won't deliver results for the bank as its Bank Manager.
Here is a shortlist of soft skills that recruiters want to have in a Bank Manager:
Positive Disposition
Patience
Ability to Manage Stress
Attention to Detail
Results-Oriented
Highly-Focused
Professional
Punctual at work
Dedicated
Willing to work long hours
Bank Manager Duties And Responsibilities For The Work Experience Section
Recruiters will base their final verdict on your work history. If your objective statement and skills set impressed the recruiter, your work experience section should be able to elicit the same reaction.
Here are tips on how to present your qualifications effectively in your Bank Manager resume.
Tailor Your Job Duties and Responsibilities to the Company's Needs
Read the Job Ad carefully and highlight all the qualifications that you can match. Take your cue from there so you can tailor your content to the Job Ad.
This strategy is an effective way of convincing the recruiter that your skills and experience will be valuable to the company. Refrain from including irrelevant information. Keep in mind that the recruiters will base their evaluation on the employer's requirements.
Use Action Verbs and Numbers
Starting your bullet points with action verbs prevents the recruiter's attention from waning. Help the recruiter visualize your work contributions, accomplishments, and methods by using the following action verbs:
Accomplish
Analyze
Assess
Assist
Brainstorm
Build
Create
Collaborate
Coordinate
Direct
Identify
Implement
Improve
Instruct
Leverage
Manage
Promote
Revise
Quantify Your Achievements
When reading the work experience section of a resume, recruiters are drawn by numbers because it quantifies the claim of the candidate. In a way, it validates and at the very least implies a measure of truthfulness to the stated accomplishment.
Here are a few good examples of how you can use numbers to substantiate your duties and responsibilities:
Actively promoted the pandemic lending program to SMEs; acquired 221 applications with 180 approved.
Increase the number of new institutional clients by 21%.
Outsource work program reduced operating costs by 44%.
Implemented workplace employee assistance programs that reduced attrition levels by 64%.
Integrated online banking/money transfer app that increased the number of depositors by 32%.
IF your numbers are impressive enough, you might get a call for the interview. Be ready to back up these numbers with actual figures if required.
Entry-Level Bank Manager Resume
Are you worried that your entry-level Bank Manager resume won't get you noticed by the recruiter? As long as you have the requisite skills, qualifications, and have enough banking experience, you'll have a good chance of getting hired.
Your main objective is to submit a resume that makes the recruiter look past your entry-level status and encourage him to give you a career breakthrough.
Use the Combination Format
The Combination format allows you to give a complete rundown of your work experience in the banking industry while highlighting the technical skills that qualify you for the job.
In your work experience section, focus on the duties and responsibilities that are relevant to the position of Bank Manager. Cite several experiences or events that showcase your ability to manage tasks and projects.
Provide Proof of Qualification
Don't hold back and make sure you include all the certifications, courses, and training programs you have completed that are relevant to the job of a Bank Manager.
If you have accomplishments, validate them with statistics and describe how the bank benefited from what you did.
Include a Cover Letter
Technically, a cover letter isn't part of a resume. A cover letter is more of a complementary document that can give you an edge over the other candidates if done correctly.
You can mention the name of a person or an associate with some measure of influence or reputation with the bank.
For example, you could state that you were asked by the Bank President or by the bank's biggest client to apply for the Bank Manager position. Including the name of an influential person can shift the job application process in your favor.
Keep the cover letter short. It should have the following structure:
Introduction: a greeting that includes the reason for applying and/or the name of the influential person.
Body: a short career summary of your work experience in the bank.
Closing: a respectful acknowledgment of the time taken by the recruiter to read the cover letter and express your hope that your application will be considered.
If your phone isn't ringing off the hook as you expected, stay the course. There are an estimated 250 applicants per job opening. You could call the HR department of the company you applied to and follow up if you wish. In the meantime, do your best to keep your Bank Manager resume updated.
We are sorry that this post was not useful for you!
Let us improve this post!
Tell us how we can improve this post?