Team Leader Resume Sample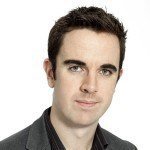 Ryan L. Holdsworth  
Address:   7131 NW 16th Avenue, Miami, FL.
Phone: (305) 784 3265
Email: [email protected]
Current Job:   Project Team Leader; Zenith Contact Center Solutions, Miami, FL.
---
Objective
Results- driven, goal oriented with a successful record managing people as a Team Leader for more than 4 years in various industries wants to become the Team Leader for Mayfield Wholesalers Incorporated. I am confident that my skills, mindset and dedication will help your company surpass its profitability record of $220M recorded in 2017.
---
Skills
Associate Degree; Business Management.

4+ years experience

Proficient in Project Management software: Asana, SalesForce and WebEx.

Skills Leadership Program – Level 2 Certification.

Strong Leadership Qualities.

Great Interpersonal Skills.

Focused on Accomplishing Goals.
---
Work Experience
Project Team Leader; 2020 to present
Zenith Contact Center Solutions; Miami, FL.
Duties and Responsibilities
Primary responsibility of team is to increase enrollment level of AAF's Diabetes Management Healthcare program. Team is tasked to convince enrollees of other diabetes healthcare programs to switch to AAF.

From 2015 to 2017, total enrollment to AAF program increased by 457% with 72% representing program switches and 28% new customers.

Re-calibrated predictive dialler program to reduce dead calls by 84% and increase productivity by 440%.

Reviews team performance metrics as prepared by Performance Analyst and Quality Assurance Specialist.
Prepares team evaluation report with assistance from the Performance Analyst for submission to Supervisor.

Sets benchmarks and targets for team members to achieve.

Conducts process improvement meetings every Friday to recap the week's activities and to offer courses of action for unresolved issues.

Uses individual team member data to pinpoint weaknesses then schedule one-on-one sessions to address possible factors and improve performance.
Team Leader, 2017 to 2020
Next Level Fitness Professionals; Miami, FL.
Duties and Responsibilities
Primary responsibility of team was to increase number of gym memberships with the focus on those who opt for personal training sessions, health consultations and wellness therapy programs.

From 2017 to 2015, memberships at Next Level Fitness grew to 614 from 242 the previous year or an increase of 153%. As a result of the increase, Next Level underwent an expansion plan to provide more floor space for the additional members.

Implemented program whereby Personal Trainers (PTs) would conduct in-house marketing campaigns to better address questions posed by prospects. Sales were re-assigned to telecommuting program so they could focus on sending invitations, closing memberships and follow up calls.

Utilized telecommuters to manage sales calls, appointments and customer services via inbound channels and chat support. The telecommuter program increased productivity by 38% and reduced cost by 40%. Suggested outsourced third party services to Philippines to reduce cost by another 40% but was declined by Next Level management.
Team Leader, 2015 to 2017
Mama Java Coffee and Cakes; Miami, FL.
Duties and Responsibilities
Mama Java was a startup coffee and cake shop in 2016. I was the pioneer Team Leader and we were tasked to generate sustainable sales, maintain product quality and manage customer service.

In its first year of operations, Mama Java earned $312,000 in sales which was 8% higher than target numbers for break-even.

Conducted customer service orientation seminars for all front-liners: Cashiers, Baristas and Servers.

Established benchmarks for sales, customer support, product quality and store cleanliness.

Set up Mama Java's social media pages and assigned 2 in-store people to manage and moderate the accounts. Established benchmark on turnaround time for complaints was 24 hours.
---
Education
Associate Degree
Business Management
Miami Dade College
Miami, FL
2011 to 2015
High School
Miami Northwestern High School
Miami, FL
2007 to 2011
---
Personal information
Status: Single
Date of Birth: April 14, 1998
Hobbies include basketball, cooking, guitar
Team Leader Resume Skills List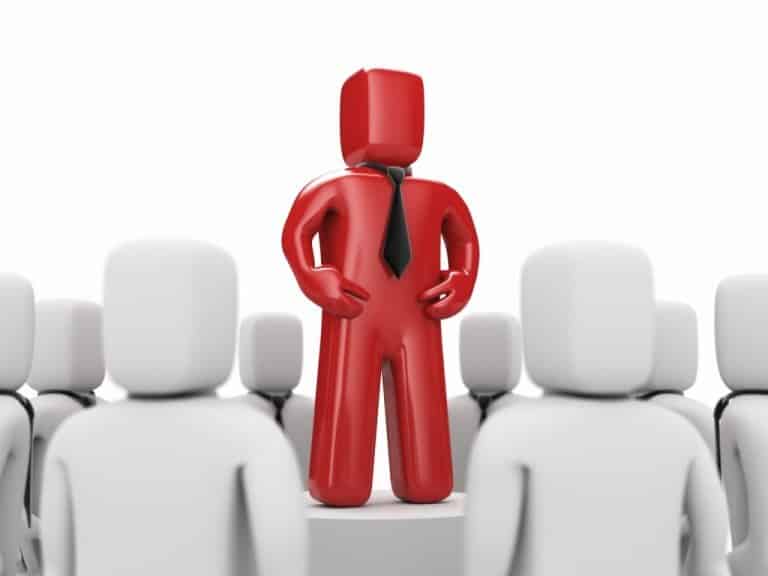 After having read our example of resume for Team Leader, you noticed the amount of detail that was put in the scope of responsibilities. No stone was left unturned! Even a rejected proposal was included in the job description. Your Team Leader skills list must prove that you know what it takes to take charge of a team.
Education

Many employers believe in the saying, "Leaders are born, not made." They are willing to overlook your lack of a 4- year specialized course if you can make a clear case for having strong leadership abilities. However, having a Bachelor or an Associate degree in a relevant field will give you an advantage over an applicant who doesn't by having a good foundation for learning.
Certifications
You don't have to be certified or licensed to be a Team Leader. It would improve your chances of being hired if you can show proof that you took up courses that can be applied to becoming a team leader. Examples of these courses include workshops in leadership training, management or more specialized ones such as for software programs and disciplines like accounting.
Leadership Qualities
The position of "Team Leader" may be self- explanatory but not too many people understand what it entails. Leadership is all about accountability; taking responsibility for the decisions that one makes. Even if you have other people to help you accomplish the task, it is your decisions that sets the team in motion. If you can accept accountability, you will have more respect for your people, become more decisive and focused in delivering results.
Thinks Outside the Box
Becoming a Team Leader means finding solutions or ways to improve systems through innovation. In our sample job description for Team Leader, Ryan suggested to outsource telecommuting work to a remote location but was declined by the employer. He made the suggestion to further improve costs but management was apparently constrained by self-limiting beliefs.
Team Leader Resume Objective
Your Team Leader resume objective should provide the answer to the question in the minds of hiring managers or supervisors
"Why should we hire you?"
This is a high risk position because the onus of accomplishing the task will fall squarely on your shoulders not the Supervisor to whom you will report directly to. As Team Leader, your placement in the organizational hierarchy is not much higher than the people in your team yet you bear the brunt of the pressure.
Supervisors want team leaders who understand the risk and responsibility and are still willing to take on the job.
In the sample resume objective for Team Leader we started off with Ryan's strong attributes: results-driven, goal oriented and a successful record managing people. Hiring managers probably see these attributes used most of the time.
But in Ryan's case, he is able to validate them in his work experience by including an overview of his tasks and supporting his achievements with facts and figures.
Finally, we frame the value proposition by stating a specific goal which is to surpass the profitability record of $220M. This shows the Supervisor of Mayfield Wholesalers that Ryan has done his homework and has researched on their company.
Team Leader Resume Format
The reverse chronological type presents the ideal structure for your Team Leader resume format because it shows the key information in a very organized and systematic manner.
The Team Leader resume template was organized as follows:
Contact Information

Objective Statement

Skills
Work Experience

Education

Certifications

Personal Information
Use bullet points to organize your information and lead off with work appropriate adjectives such as conducted, established, performed, tasked and reviewed.
Entry Level Team Leader Resume
If you are submitting an entry level Team Leader resume, you should focus on the kind of information you will disclose. It's all about asking the Hiring Manager or Supervisor to give you a chance because "as you will see from my resume, I have the abilities to become an effective Team Leader."
You must relay this desire in your objective statement. For example you can write:
"As you will see from my resume, I have the abilities to become an effective Team Leader. In my most recent employment I was asked to cover tasks that were more managerial in scope and responsibilities because I had been a consistent performer the last few months."
Make sure you include examples of these managerial tasks in your work experience so you can establish a nice storyline in your resume. Don't forget to substantiate your claims with figures.
Team Leader Resume Writing Tips
Assuming leadership is all about earning trust. The best way to tell the employer that they can trust you with Team Leader duties is by showing them you know what the job entails.
In our resume example for Team Leader, we took a structured approach when discussing the scope of responsibilities. You will notice, each description starts out with two bullet points:
First one describes the primary responsibility or task.

Second one shares the accomplishment.
The succeeding points show the other duties that were carried out as Team Leader including innovations and processes that were introduced to each company.
Take the time to compose the work duties that you did for your employers but include only those that have relevance to the role as Team Leader.
We are sorry that this post was not useful for you!
Let us improve this post!
Tell us how we can improve this post?