Program Coordinator Resume Sample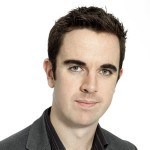 Robert F. Smith
Address: 1242 Harmony Avenue, Salt Lake City, UT.
Phone: (801) 417 9687
Email: [email protected]
Current Job: Program Coordinator; Anderson Healthcare, Salt Lake City, UT
Objective Statement
Program Coordinator with more than 5 years of experience managing the US$100 billion healthcare program of Anderson Healthcare. During the past 3 years, our organization has funded medical and health services in 350 municipalities and generated contributions accounting for 64% of the total funds. I am interested in becoming the new Program Coordinator for Hillview Healthcare and contribute my skills to the continued success of your organization.
Strengths/Special Skills
Master's Degree in Business.
Bilingual; fluent in Spanish.
Excellent communication.
Results oriented.
Work Experience
Program Coordinator; 2016 to Present
Anderson Healthcare; Salt Lake City, UT
Responsibilities:
Review the financial position of the organization for the current year.
Meet with the decision-makers of the company's various departments and discuss the goals and objectives for the current year.
Study the initiatives of the organization's initiatives.
Coordinate with the different participants of the organization's value chain; discuss proposals that will contribute to the successful implementation of the plans and programs.
Develop various programs that address the issues created by the current pandemic; purchased and distributed face masks, face shields, and vitamins to constituents in 350 municipalities via cooperation with multiple organizations.
Purchase and distribute 10,000 pieces of protective equipment for front liners.
Raise more than US$600 Million in contributions from different groups to fund the organization's initiatives.
Chief Accountant; 2012 to 2016
Anderson Healthcare; Salt Lake City, UT
Responsibilities
Prepare the organization's budget by performing a thorough review of the current year's plans, goals, and initiatives.
Schedule and approve the disbursement of the organization's available funds.
Perform an audit on the finances every quarter and year-end/
Submit an audit report and discuss the results; provide recommendations to the Board of Directors.
Coordinate with the officers of the various departments to ensure the respective budgetary requirements are met.
Education
Master's Degree
Business Administration
The University of Utah
Salt Lake City, UT
2009 to 2011
College
Bachelor's Degree
Accounting
The University of Utah
Salt Lake City, UT
2005 to 2009
High School
Highland High School
Salt Lake City, UT
2001 to 2005
How To Write A Good Program Coordinator Resume
The position of a Program Coordinator carries a big responsibility for the organization. In a sense, because you are managing the program of the organization, you have become its face. A good Program Coordinator resume is one that gets the interest of the recruiter so that he will invite you for an interview.
How do you write a Program Coordinator resume that will get you through the interview door?
Choose the Combination Format
The Combination format allows you to highlight your acquired skills, certifications, and other strong points while keeping your work experience relevant and tightly-focused.
The standard format for the combination is as follows:
Contact Information
Objective Statement
Strengths
Licenses/Certifications
Work Experience
Education
Seminars Attended
If you have a Master's Degree or a Doctorate Degree, we suggest placing "Education" ahead of "Work Experience".
When writing your work experience section, apply the principle of the reverse-chronological format by leading-off with your current or latest employment. From there, move back to your earliest work experience as a Program Coordinator.
Write a Powerful Objective Statement
The Objective Statement is sometimes replaced by a Summary of Qualifications. We recommend going with the objective statement because it allows you to state your strong points in your own voice.
It's written in paragraph form usually consisting of 3 to 4 sentences that summarize your most important qualifications. Recruiters will read the objective statement because it makes their job easier and it's located in the top-third section of your resume.
Here's an example of a powerful objective statement:
Program Coordinator with over 6 years of experience managing the US$25 Billion program of Carville Non-Profit and its 190 employees including 200 remote employees from 12 countries. I am interested in the open position of Program Coordinator for Neville Healthway Systems. I hope to leverage my experience and expertise for the continued success of your organization.
If you noticed, the objective statement leads off with eye-opening numbers. More on that in the next section. The key takeaway is that a powerful objective statement will surely get the attention of the recruiter.
Focus on Your Career Achievements
As observed from the previous section, numbers can effectively draw the attention – and interest – of the recruiter.
Use the same approach when writing your work experience section. We will discuss this in greater detail in the section "Program Coordinator Duties And Responsibilities For The Work Experience Section".
Suffice to say that recruiters won't just be interested in what you do. More importantly, they want to know what you can do for their organization.
Don't Be Concerned with Resume Length
If you've read our other resume samples, you'll find that we almost always recommend keeping your resume down to one page. Generally, this is good advice as recruiters don't spend too much time reviewing resumes.
However, we may have to make an exception for an experienced Program Coordinator.
If you have an arms-length of accomplishments or if you have extensive work experience, don't scrimp on the details just because you want to keep the resume short.
As long as the information is relevant and useful for your campaign to be hired as the next Program Coordinator, forget about the one-page rule and include it in your resume.
It should not matter if your resume covers 2-3 pages if the information contained in it will get you the job interview.
Program Coordinator Skills List
Recruiters will be looking for specific skills and abilities on your Program Coordinator resume. It's not just about the technical or hard skills that you possess. Organizations prefer to hire a Program Coordinator with the right attributes or soft skills for the job.
Hard Skills
Considering the duties and responsibilities that come with the job, the employer wants to make sure the right candidate has the prerequisite skills to perform effectively as the Program Coordinator.
Education – Most people who seek a career as a Program Coordinator have completed a four-year college course in Social Studies, Business Administration, Economics, or Public Administration.

For large corporations and non-profit organizations, Human Resources may require the candidate to have a Master's Degree in Business or Public Administration.

Ability to Make Decisions – Decision-making is a skill that's sharpened with time. For this reason, having impressive work experience is a big plus.
Knowledge of Computers – In this day and age of the Internet, most of your work may be carried out online. Other than email and navigating through business applications, some of the meetings might be conducted online via Zoom, Microsoft Teams, or Google Meet.
Soft Skills
If the company has to choose between 2 candidates with similar technical backgrounds and experiences, the tie-breaker would be the soft skills or personality attributes that distinguish one from the other.
What kinds of soft skills are ideal for the job of a Program Coordinator?
Analytical Skills – Having strong analytical skills allows you to identify potential problems before they happen or find immediate solutions to rectify them.
Problem Solving Skills – If things don't go his way, an effective Program Coordinator doesn't give up. He looks for the best courses of action as well as alternatives that will help get the program back on track.
Excellent Communication Skills – You'll be working with various professionals and experiences. Having excellent communication skills makes sure everyone is on the same page and reduces the risk of costly mistakes.
Professionalism/Time-Management Skills – A program is designed with a timetable in mind because time is a valuable asset that should be managed wisely to maximize opportunities. Thus, a good Program Coordinator is one who makes sure the timeline is strictly followed.
Excellent Motivator – Not everyone responds to crisis in the same way. You might have people on your team who get deeply affected when the organization faces problems.

As a Program Coordinator, you should have the ability to get everyone focused on their jobs and inspire confidence that despite the situation, they can fulfill the objectives of the program.
Program Coordinator Duties And Responsibilities For The Word Experience Section
The primary function of a Program Coordinator is to ensure that the goals and objectives of the organization's program are achieved. To this end, he has a set of duties and responsibilities that he must manage and fulfil.
What is the recruiter looking for in your Work Experience section?
Specific Duties and Responsibilities
Each company will have different needs for their Program Coordinator. Before you write your Work Experience section, review the job ad first. Find out the specific duties and responsibilities that have been outlined for the Program Coordinator.
Do you have experience managing these types of duties and responsibilities? If so, tailor-fit the job descriptions in your Work Experience section to meet these expectations from the employer.
Achievements as Program Coordinator
A common mistake made by job applicants is to focus only on what they have done during their time as a Program Coordinator. Given the responsibilities of this position, a recruiter expects more. Specifically, he wants to see your achievements on the job.
Here are a few examples:
Manage the US$5 Billion fund of the organization in the course of a one-year period.
Generate additional US$121 Million for the organization through the successful operation of auctions and asset sales.
Oversee the productivity of 386 employees.
Improve the capital base of the organization by 61%.
Increased list of donors by 50%.
Numbers and statistics will always draw the attention of the recruiter. They add substance to your claims and will generate interest from companies to hire your services as the Program Coordinator.
Varied Work Skills
The Program Coordinator wears many hats. To achieve the goals of the organization, you have to perform different tasks.
Cover all areas of your work as the Program Coordinator and give complete details when writing your job description.
Don't just focus on a few areas of the job. Touch on all the key duties and responsibilities that you managed and show the recruiter you are ready to assume the position on Day 1.
Choose the Right Verbs
The right verbs will make your job descriptions more dynamic and easier to understand.
What are the best verbs to use when describing the work of a Program Coordinator?
Perform
Manage
Oversee
Implement
Preside
Conduct
Review
Evaluate
Assess
Discuss
Report
Orient
Develop
Monitor
Track
Confer
Coordinate
Prepare
Recruit
Recommend
Suggest
Entry Level Program Coordinator Resume
With an entry-level Program Coordinator resume, your objective is to convince the recruiter to consider your application even if you haven't spent a day on the job as a Program Coordinator.
We all know how important experience is for this position. So how do you convince the recruiter that you're the best candidate if you don't have years logged-in?
Oddly enough, even if you have an entry-level resume, you can follow the tips we suggested in "How to Write a Good Program Coordinator Resume" and be considered for the job.
By using the combination format, you can highlight your skills and other strong selling points to get noticed by the recruiter. Presenting your work experience in reverse-chronological order allows the recruiter to assess your qualifications as Program Coordinator in the present.
A powerful objective statement explains why you want to become the organization's new Program Coordinator. You're stating your value proposition to the employer in 3 to 4 sentences.
Highlight your career achievements so far. Recruiters prioritize candidates who have proven themselves as people who can deliver results.
Don't be discouraged by the idea of competing for the position versus more experienced candidates. Applying for a position that is thought of as more suited for experienced persons shows that your actions speak louder than words.
We are sorry that this post was not useful for you!
Let us improve this post!
Tell us how we can improve this post?