Warehouse Manager Resume Sample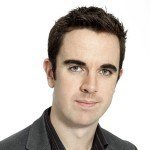 Charles D. Livingstone
Address:           1874 Northridge Drive, Prairie Village, Louisville, KY.
Phone:              (502) 874 2311
Email:               [email protected]
Current Job:   Warehouse Manager; Stedman and Sons Manufacturing Company, Louisville, KY.
---
Objective
10 years experience as a Warehouse Manager with strong management and organizational skills seeks to build a career with Gateway Food Processing and Cold Storage Company. I have previous experience managing the warehouse/commissary of a company processing beef, poultry, smoked meats and frozen food products. My experience, knowledge and expertise in the areas of operations, manpower, workforce management, purchasing, inventory management and logistics will greatly contribute to the continued success of your company.
---
Skills
10 years experience as Warehouse Manager.

Associate Degree; Business Administration

Certified; Logistics and Transportation Management.

Adept in relevant computer programs – MS Office, Oracle NetSuite and Zoho Inventory.

Strong organizational skills.

Great people/ leadership skills.

Excellent communication skills.
---
Work Experience
Warehouse Manager; 2016 to Present
Stedman and Sons Manufacturing Company, Louisville, KY.
Duties and Responsibilities
Develops and maintains ISO level operation guidelines and complies with company-identified metrics which include communication to participants in the value chain: managers, officers, employees, suppliers, creditors and consumers.

Establishes and works to maintain the consistency and integrity of productivity standards.

Reviews Projected Profit/Loss statements provided by management and develops strategies and processes to achieve more productive outcomes in the actual P/L statement.

Ensures that all safety procedures are fully compliant with local state regulations and according to company prescribed standards.

Involved in the final evaluation and selection of personnel and ensures they all receive proper training for their job activities including constant on-the-job orientation.

Stedman and Sons averaged a year-to-year profitability growth of 21% from 2017 to 2017.
Warehouse Manager; 2013 to 2016
Kentucky's Finest Meats Food Processing Corporation; Louisville, KY.
Duties and Responsibilities
Tasked to ensure the short and long-term leadership and management of warehouse operations and staff including the execution of replenishment of stocks and inventory transactions.

Prepared Purchase Orders, conducted frequent inventory cycle counts, worked to resolve all discrepancies by consistently conducting month-end reconciliations.

Reviewed and analyzed all data and scorecards of KPIs as bases for continuously improving inventory controls.

Frequently audited operating procedures in the processing of ground beef, poultry, pork products and smoked meats such as ham, bacon and sausages.

Maintained a clean and sanitary working environment that is 100% compliant with local state regulations. .
Warehouse Manager; 2010 to 2013
TTC Manufacturing Corporation; Louisville, KY.
Duties and Responsibilities
Managed all warehouse staff activities: picking, packing, scheduling and staging orders.

Maintained cleanliness and observed proper safety standards were followed by personnel at all times.

Tasked with dispatching: assessed all orders for product and appropriated mode of delivery and schedule of deliveries.

Assisted Operations Manager and Director of Distribution in coordinating efforts between departments engaged within the facility.

Provided a leadership role when integrating functions within operations to ensure quality of work and when introducing new quality systems and technologies.
---
Education
Jefferson Community and Technical College
Associate Degree – Business Administration
Louisville, KY
2006 to 2010
High School:
Ballard High School
Louisville. KY.
2002 to 2006
Certifications/Licenses:
Certified; Logistics and Transportation Management – West Kentucky Community and Technical College, 2015.
---
Personal information
Status: Single
Date of Birth: November 5, 1986
Hobbies include boxing and cross country.
Warehouse Manager Resume Skills List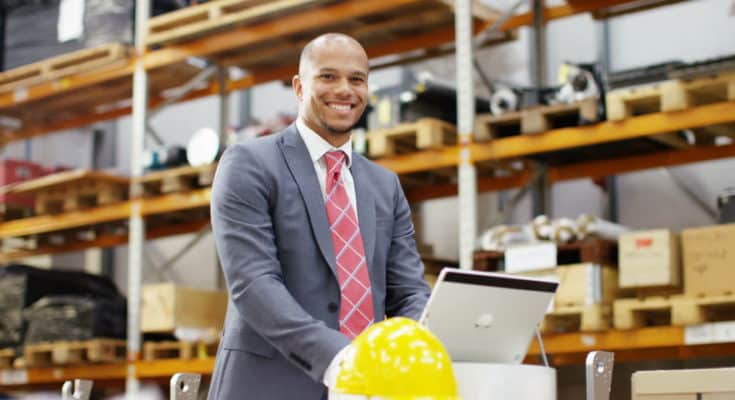 Your Warehouse Manager skills list must present a varied summary of abilities and competencies. You're like a Project Manager. You have people with different specializations and tasks under your command but you have to be on top of everything they do.
What skills should show up in your resume for Warehouse Manager?
Education.


People who only have a high school diploma have moved on to have successful careers as warehouse managers. However, the potential for career advancement will be limited.

Companies prefer candidates who have invested more years in formal education. An Associate Degree in Logistics would be fine but a four year Bachelor Degree in a business management course would be better.
Certifications.If you were not able to secure an Associate or Bachelor degree, an option would be to get certified in related courses such as organizational management, accounting and transportation logistics. The more you invest in your training through certification courses, the better your chances of getting hired. This is because the potential employer will spend less time and resources getting you ready for the job. 
Computer Literacy.


As a Warehouse Manager, you will be reviewing different types of reports in spreadsheet format. You will be asked to prepare and submit spreadsheet reports as well.

In addition to becoming proficient with MS Office, you should take the time to learn software programs that are frequently used in warehouse management. Most of these are designed to improve inventory management as well as workforce management. You can see from out sample job description for Warehouse Manager resume that the candidate Charles is familiar with 3 different types of programs relevant to the job.
Leadership Skills.

The central aspect of the job of a Warehouse Manager is organization. How do you get people to work together? It's all about getting everyone on your team to understand the responsibilities of one another and the value of working as a single cohesive unit. If you can pull everyone to work together, the warehouse will function efficiently and effectively.

 
Great Communication Skills.


Unless you can articulate instructions well, you might expose the warehouse to risks. The best warehouse managers don't just give instructions.

They ask for feedback; have the staff member relay instructions back to make sure these were clearly understood. Of course, communication is a 2-way street. You also have to be a good listener.
Warehouse Manager Resume Objective
We started our Warehouse Manager resume objective with Charles' strongest qualification: experience. Companies want candidates with extensive experience because how the warehouse is run could either save more money or lead to unwanted and unnecessary expenses. Two years is not enough. Five is fine. But double digit experience is the best!
It is also important to identify the company you are applying to. This gives your resume a more personalized feel. Human Resources people do not like generic-looking and sounding applications.
For Charles' resume, identifying the potential employer has another purpose. It is to help establish his experience running a warehouse in the same line of business: food processing.
When writing your objective statement, think of it as your one chance to impress the Hiring Manager and get you hired on the spot. If you were face-to-face with the person who is about to decide on whether you should get invited for an interview, what would you say?
Focus on your strongest, most sellable points as a Warehouse Manager.
Warehouse Manager Resume Format
As we mentioned in the previous section, experience is a highly sought qualification for warehouse managers. The reverse chronological is the best type you could use for your Warehouse Manager resume format.
Why? Because the way the resume's sections are arranged, presents your experience in the best and most effective way possible. Observe the way we arranged our sample template for Warehouse Manager resume:
Contact Information

Objective Statement

Skills

Work Experience

Education

Certifications

Personal Information
With work experience in the middle, all the supportive information disclosed in objective statement and strengths will trickle down and add more substance to your job description.
Remember that when you are writing using the reverse chronological format, you are starting out with your most recent or current employment. This way the person reviewing your resume will know right away your if present skill level will be enough to qualify for the job.
Entry Level Warehouse Manager Resume
With an entry level Warehouse Manager resume, you have to be more strategic when structuring the contents of your application. Since you lack experience, you will have to capitalize on your other strengths.
In this kind of job, your options would be your educational attainment, additional types of training taken and relevant or transferable experiences.
Thus the reverse chronological format will not work for you. The best format for a resume for an entry level Warehouse Manager would be the functional. The purpose of the functional format is to shift the recruiter's attention away from your work experience and to your strengths.
How do you arrange your resume for the functional format? Take a look at how we rearranged our resume sample for Warehouse Manager:
Contact Information

Objective Statement

Skills

Education

Certifications

Work Experience

Personal Information
Now work experience is no longer in the middle but toward the bottom of the resume. By having the other sections situated before work experience, the Hiring Manager will get to read all about your other strengths and qualifications.
Warehouse Manager Resume Writing Tips
Review your application's contents before submitting it. To know for sure if you have everything down, review our Warehouse Manager resume writing tips:
Add Substance to Your Claims –

It's great if you can mention in your resume that you were able to contribute to the profitability of your current or previous employer. But by how much? Always validate your achievements with actual numbers.

Differentiate Your Work Experience –

Warehouse managers are needed for different industries. Even though you run through similar functions they are all for different purposes. Go into detail when you describe the responsibilities you handled. It will tell the prospective employer that you knew your job very well.
Remember that you will be competing for the Warehouse Manager job with other candidates. You should not worry about what they bring to the table. Focus only on what you can do for the employer.
We are sorry that this post was not useful for you!
Let us improve this post!
Tell us how we can improve this post?