Stage Manager Resume Sample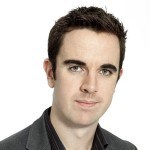 Robert F. Gault
Address: 3467 Dayton Street, Denver, CO.
Phone: (720) 547 9678
Email: [email protected]
Current Job: Stage Manager; Dynamic Diva Production Company, Denver, CO.
Objective Statement
Hard-working, accomplished, and well-experienced Stage Manager seeks the opportunity to become the new Stage Manager of Emerald Stageway. The most recent production that I managed, "Springville in the Summertime" swept the major awards at the Colorado Performance Arts Festival. I hope to bring my experience and expertise on-board your company and attain greater success as the Stage Manager.
Strengths/Special Skills
Associate Degree in Theater Arts.
Involved in theater for 20 years in different capacities.
Bilingual; speaks fluent Spanish.
Highly-organized.
Excellent communication skills.
Ability to handle the pressure.
Work Experience
Stage Manager; 2015 to Present
Dynamic Diva Production Company; Denver, CO
Responsibilities:
Review the script with the Director and the creative writing team.
Recommend changes in the script; including dialogue, setting, and performance.
Schedule script read-throughs with all the performers.
Discuss the costumes, hairstyles, and makeup with the theatrical crew.
Meet with the technical crew and engineering team to discuss lighting, sound effects, and set design.
Inspect all props and set materials that will be used for the production.
Prepare the budget for the production with the assistance of the accounting, marketing, and set design departments.
Manage the crew schedule.
Evaluate the performance of everyone involved in the production.
Implement changes as needed to ensure the success of every show.
"Springville in the Summertime" won 8 awards in the Colorado Performance Arts Festival including "Best Production".
Stage Manager; 2013 to 2015
Stagefright Performance; Denver, CO
Responsibilities
Provide assistance to the director in the handling of various duties and responsibilities.
Perform an inspection of the stage every night prior to the performance.
Interview new talent to the production including actors and stagehands.
Conduct an inspection of all materials and supplies that are delivered to the set.
Work with actors in rehearsing their lines.
Review the script and recommend changes if needed.
Education
Associate Degree
Theatre Arts
Community College of Denver
Denver, CO.
2010 to 2012
High School
Denver East High School
Denver, CO.
2006 to 2010
How To Write A Good Stage Manager Resume
A good Stage Manager resume is one that clearly outlines the reasons why you are the best candidate for the position. There will be multiple applicants for the job. Your objective in writing your resume is to convince the recruiter that he has found the "One".
Layout Your Experience
Not everyone starts out as a Stage Manager. For many, the path to the job starts in different positions in the theater.
Some become Stage Managers after spending years as an actor. Others as production assistants, set designers, lighting engineers, or as a member of the writing team.
In your resume, layout your comprehensive work experience. Let the recruiter discover how you charted your career path toward becoming a Stage Manager.
Create a Professional Contact Information Section
The Contact Information section is important for 2 reasons. First, it's located in the top third section of your resume. The recruiter will surely see it and read the contents.
Second, Contact Information gives the recruiter a snapshot of your approach to work. A resume with incomplete Contact Information leaves a bad impression on the recruiter. It begs the question, "Do you want the job or not?"
How do you write a professional Contact Information section?
Give your complete name; birth name, not a nickname.
Include your stage name, if any.
Include your residential address and business address but indicate which one is the mailing address.
Give your contact number(s).
Present a professional e-mail address. For example, brett_r[email protected] is professional but [email protected] is not.
Include your professional or business social media links.
Share Your Story in the Objective Statement
"Why did you want to become a Stage Manager?"
This is one of the questions recruiters ask themselves when reading resumes. You can use the Objective Statement to give them the answer.
Here are 3 steps to writing an engaging objective statement:
Leadoff with your strongest qualifications.
State your objective for applying for the job.
Share your story.
Experienced Stage Manager with 3 years in the industry as an actor, set director, and assistant stage manager, wants to take on the challenge of helping your company build the best shows for the audience. The theater is my life and I want to be involved in every facet in order to share my passion with the audience.
List Down Your Accomplishments
The best reason for giving you the job is your list of accomplishments. As the saying goes, "The proof of the pie is in the eating."
Let the recruiter know what you've done in your career as a Stage Manager to validate your claim for the position.
And it's not just the awards and recognitions you've received. You can share the biggest challenges you faced and how you overcame them.
Stage Manager Skills List
With a lot of duties and responsibilities to handle, a Stage Manager needs to acquire certain skills to make him effective in his job.
Some of these skills are learned through formal education or training. These types of skills are called hard skills. Some skills are developed through life's experiences and interactions with others. These skills are called soft skills.
What types of hard and soft skills should be evident in your resume's Stage Manager skills list?
Education – Having a good background in formal learning is a big plus because it presents proof of having a fundamental understanding of the nature of the work required for a Stage Manager.Although completing a 4-year degree in relevant courses such as Theater, Stage Management, Production Management, or Fine Arts, an Associate of a 2-year degree in these disciplines would suffice.
Apprenticeship – Participating in apprenticeship programs while you're in school or looking for work will give your resume a big boost.You will get the first-hand experience of how stage management works. If the job market is tight, look for production companies, theater productions, and film companies that have active apprenticeship programs and sign-up for one.
Knowledge of Computers – No need to become a computer wizard! For a job where organization is a crucial qualification, you should be knowledgeable with project management software programs and apps that will help you keep everything together.A few of the good apps you must be familiar with include eSet, GenieLux, Pocket Call Sheet, Rehearsal2, and ShowTool.
Business Management Skills – A typical production is funded by investors called producers. Every dollar and cent has to be maximized so that the investors can get a good return.On the revenue side, you have to make sure the actors and other people involved in the production are on top of their game. These include the lighting specialists, costume designers, hair and makeup artists, just to name a few.

Running a production is a balancing act – creating a spectacle that appeals to people while maintaining costs. You need to have good business acumen – accounting, marketing, customer support, and sales knowledge.

Ability to take criticism – Critics are people who are paid to criticize. Bad reviews get more readers than good ones – so be ready to encounter people who will nitpick without much provocation.Getting criticized is part of the job. And it's not just coming from the paid critics. Everyone has opinions – the audience, the actors, the producers, the people on the set. You need to have thick skin to become an effective Stage Manager.
Stage Manager Duties And Responsibilities For The Work Experience Section
Just like the Point Guard is the coach on the basketball floor, the Stage Manager is the director on the stage. He has to make sure the director's vision comes to life. To do that, he has to fulfill different Stage Manager duties and responsibilities.
What types of Stage Manager duties and responsibilities should be evident in the work experience section of your resume? How should you present these tasks to impress or gain the attention of the recruiter?
Present Your Work Experience Section in Reverse-Chronological Order
With the reverse-chronological order, you start off your work experience with your current or most recent tenure. From there, you work your way back to your earliest experience as a Stage Manager.
Why should you use the reverse-chronological order? This is effective because the recruiter can see where you are RIGHT NOW in terms of experience and expertise. Also, as the first entry in your work experience section, the recruiter sees the information right away.
Cover All Areas of Responsibility
The Stage Manager wears many hats:
Scheduling of rehearsals and personnel
Planning rehearsals
Coordinating with the different departments
Calling out cues for the actors
Overall management of every presentation
Make sure your work experience section provides job descriptions that cover all of these areas of responsibility.
Keep Your Job Descriptions Short But Concise
When it comes to writing job descriptions, longer is not necessarily better. The recruiter doesn't spend a lot of time reading a resume. The easier you make his job – the more he'll appreciate your resume.
Similar to the job descriptions we made for the sample resume for a Stage Manager, keep your job descriptions short but concise.
Here are more examples of short but concise descriptions for the Stage Manager work experience section:
Provide assistance to the director when reviewing scripts.
Contact back-up actors from the 201 files in case the primary performers get sick or are indisposed.
Prepare the rehearsal calendar.
Research and propose edits on the script.
Conduct inspections on the costumes and other props with the technical crew.
Work with actors and actresses in getting their lines down.
Run through scenes with the performers.
Ensure the accuracy and timely distribution of salaries and allowances to all personnel.
Perform a quick run-through of the set before every live performance.
Include Accomplishments
Did your live performances win awards? How about positive reviews? Nothing adds more glitter to your resume than accomplishments and proof of success as a Stage Manager.
If you received recognition for your work, feel free to share them in your work experience section. Remember, you have to make a good impression! The recruiter can easily Google your claim. If the search is positive, trust that you will be invited for an interview.
Entry-Level Stage Manager Resume
As long as you have experience in theater or any live production, you have nothing to worry about having an entry-level Stage Manager resume.
Include Volunteer Work
If you don't have formal work experience as a Stage Manager, a recruiter will consider your time as a Volunteer in live production. This still qualifies as a practical application of your skills in theater or as a form of learning experience.
Use the Functional Format
The functional format shines the spotlight on the skills and qualifications that are relevant to the work of a Stage Manager.
When using this type of format, the sections of your resume will be arranged in this manner:
Contact Information
Objective Statement
Strengths
Certifications
Education
Seminars/Workshops Attended
Work Experience
As you noticed, work experience is located at the bottom of the resume. You're not hiding it. Instead, you want to tell the recruiter that there's more to you than actual work experience.
With the functional format, you are selling your technical and fundamental skills as a prospective Stage Manager.
Keep Your Resume Simple and Short
The rule in resume length is that unless you have more than 10 years of work experience, keep it down to one page.
Thus, without work experience, there's not much to put on your resume. Don't try to impress the recruiter by submitting a long resume. For the recruiter, it's always about the quality or relevance of the information.
If your resume is long but packed with useless information, it will only make the recruiter's job harder.
Keep your resume simple and down to a single page. If the details are relevant, you'll still be in the running for the position.
We are sorry that this post was not useful for you!
Let us improve this post!
Tell us how we can improve this post?