Dental Office Manager Resume Sample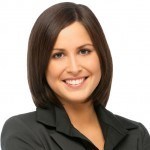 Elaine S. Connor

Address: 678 Crest Lane, Sacramento, CA.
Phone: (916) 879 7654
Email: [email protected]
Current Job: Dental Office Manager; Anderson Dental, Sacramento, CA
---
Objective
A dedicated Dental Office Manager with 8 years in the industry seeks to become the new Dental Office Manager of Zest Dental Inc. I am a fellow of AADOM who is intent on bringing my exceptional management skills to your clinic to ensure a seamless workflow and outstanding customer service.
---
Skills
Fellow of American Association of Dental Office Management (FAADOM)
Highly proficient with Dentrix and EagleSoft software
Excellent organizational skills
Strong interpersonal skills
Efficient multi-tasker
Detail-oriented
Bilingual
---
Work Experience
Dental Office Manager – 2018 to Present
Anderson Dental; Sacramento, CA
Responsibilities:
Oversee internal office operations, clinic activities, and administrative duties to ensure efficient workflow and uninterrupted patient service
Organize office events, meetings, and inter-branch conferences ensuring all tasks delegated to team members are facilitated and completed promptly and accurately
Prepare billing statements, explains different payment options to patients, and promptly responds to all patients' queries
Manage calendars of 55 dentists and promptly informs them of any last-minute adjustments or cancellations of appointments
Introduce a new scheduling software which reduced staff scheduling conflicts and overlapping of appointments by 90%
Conduct training of 50 new office managers and clinic personnel from 15 branches every month
Maintain 1,000 patients' records and ensures that all data are stored securely in accordance with privacy and security regulations
Dental Office Manager – 2016 to 2018
Prime Dental Clinic; San Francisco, CA
Responsibilities
Assist other support staff as needed including preparing patients for dental procedures, cleaning the clinic, answering phones, preparing documents for the dentists, and distributing mail
Lead monthly meetings of clinic staff to discuss accountability, concerns, customer feedback, and quarterly goals
Coordinate with other branch office managers to establish marketing strategies, improve customer service, plan company events, and resolve patient issues
Conduct quarterly staff training on how to be patient-centered
Assign tasks to clinical staff, monitored their performance, and submitted evaluation reports to head office
---
Education:
College
Associate Degree in Office Management
Laney College
Oakland, CA
2012 to 2016
High School
Oakland High School
Oakland, CA
2008 to 2012
Certifications:
Fellowship in the American Association of Dental Office Managers (AADOM)
Dental Assisting National Board, Inc.
2016
Dental Practice Manager Resume Sample
Name: Dominick Obrien
Address: Eastpointe, MI 48021
Phone: (750) 596-4824
Email: [email protected]
Current job: Dental Practice Manager at Stamm – Herman
Objective
My experience as a dental practice administrator has given me the skills to develop and maintain a positive work culture, provide effective administrative and organizational skills and facilitate positive patient outcomes. My ability to work well with people of all backgrounds, and my proven commitment to excellence make me the perfect candidate for this position.
I'm seeking a Dental Practice Manager job position that is responsible for managing the day-to-day business of a dental practice, including budgeting, hiring new employees, negotiating contracts, and supporting the team.
I'm eager to find a dental practice management position that calls for significant strategic thinking, problem solving, and leadership. I'm looking for a workplace that encourages continuous learning and development.
Work Experience
Dental Practice Manager, 2018 – present
Maggio
Duties and Responsibilities:
Communicate with doctors and dentists to ensure there is a smooth transition of patients from the front desk to the back office.
Provide support for the team of dentists and staff in the practice.
Ensure that all staff are up to date on new dental procedures, treatments, and billing procedures.
Maintain accurate records of patient charts and dentist schedules.
Dental Practice Manager, 2014 – 2018
Corkery – Cormier
Duties and Responsibilities:
Manage the dental practice staff and daily operations
Conduct training sessions for dental assistants and hygienists
Schedule, maintain and monitor work activities
Find and hire staff and manage payroll
Provide feedback to staff about their performance
Plan for improvements to the business
Communicate with staff, vendors, and patients
Dental Practice Manager, 2012 – 2014
Stamm – Herman
Duties and Responsibilities:
Develop and implement Dental Practice Manager policies, procedures, and programs to ensure the success of the Dental Practice
Oversee day-to-day operations of the Dental Practice
Promote and support the mission and vision of the company
Plan and execute annual budget
Develop Marketing and Promotional strategies to generate new patients and maintain a healthy patient base
Oversee daily staffing and hiring practices
Skills
Excellent leadership skills
Ability to work with project management software
Excellent communication skills
Strong interpersonal skills
Ability to multitask and prioritize
Strong time management skills
Experience in a dental practice setting
Dental Patient Coordinator Resume Sample
Name: Emery Kane
Address: Colonial Heights, VA 23834
Phone: (945) 483-2035
Email: [email protected]
Current job: Dental Patient Coordinator at Tremblay
Objective
I am a patient coordinator who is highly motivated, organized and driven to succeed. I pride myself on being a team player and looking for solutions to problems. I relish the opportunity to help patients meet their goals while providing a personalized experience. I am looking for a rewarding position with an organization that values my expertise, passion, and dedication.
Work Experience
Dental Patient Coordinator, 2018 – present
VonRueden
Duties and Responsibilities:
Examine patients and determine the nature of their dental problem
Coordinate the placement of dental appointments
Arrange for treatment, such as extractions, fillings, root canals, and dentures
Schedule appointments for such procedures
Update patient records with new information such as financial status, dental care needs, and treatment plan
Refer patients to specialists for consultation and diagnosis
Organize office space and supplies to promote efficiency
Dental Patient Coordinator, 2014 – 2018
Kautzer – Simonis
Duties and Responsibilities:
Organize patient appointments
Respond to patient correspondence
Maintain patient records
Maintain dental materials inventory
Provide customer service to patients and staff
Handle billing and collections
Coordinate dental treatment scheduling
Dental Patient Coordinator, 2012 – 2014
Tremblay
Duties and Responsibilities:
Follow up with patients to ensure they have received the appropriate dental care.
Create an itinerary for patient appointments, in person and phone consultations, and other events.
Track and provide patients with a dental care plan.
Collect data on dental care plans and provide this information to dentists for review in order to make adjustments
Skills
Excellent communication skills, including the ability to listen and understand the patient's needs and convey those concerns with clarity
Strong organizational skills, including the ability to prioritize patient needs and organize in an efficient manner
Computer literacy, including proficiency across all software platforms including Microsoft Office and practice management systems
Senior Dental Patient Coordinator Resume Sample
Name: Salvador Woodard
Address: Kalamazoo, MI 49009
Phone: (729) 816-5799
Email: [email protected]
Current job: Senior Dental Patient Coordinator at Cassin
Objective
I am a professional with over 10 years of experience in customer service. I am looking for a position where I can use my customer service skills, strong people skills and my excellent organizational skills.
My objective is to help provide dental care to patients and their families by managing and providing patient scheduling, insurance verification, making payments, and providing basic dental care.
I will also be able to assist with billing issues, as well as providing general administrative support to the team's workflow.
I am a highly motivated individual who enjoys working in a fast-paced environment. I have a strong team-work ethic and am able to provide excellent customer service.
Work Experience
Senior Dental Patient Coordinator, 2018 – present
Will
Duties and Responsibilities:
Supervise and coordinate the dentistry provided to patients at the clinic
Manage the scheduling of all dental services at the clinic
Provide on-call coverage for the clinic
Assist the dentist with some clinical and administrative duties on a rotational basis
Schedule and oversee staff and patient appointments
Provide customer service, including answering phones, scheduling appointments, and addressing customer complaints
Senior Dental Patient Coordinator, 2014 – 2018
Lesch
Duties and Responsibilities:
Provide patient care services in a comfortable, safe, and efficient manner
Gather patient information and coordinate appointments
Provide quality customer service to patients and co-workers
Maintain records, reports, and charts and prepare charts for dentists
Process insurance claims
Ensure compliance with federal, state, and company regulations
Maintain high standards of professionalism
Senior Dental Patient Coordinator, 2012 – 2014
Cassin
Duties and Responsibilities:
Perform administrative tasks related to the daily operations of patient care including scheduling, appointment reminders, and processing insurance claims
Accurately implement dental coverage guidelines and company policies regarding eligibility, benefits, and coverage
Monitor and evaluate the performance of staff members to determine staffing needs
Educate patients on dental care, procedures, and services
Create and maintain patient treatment plans
Skills
Leadership
Provide excellent customer service
Strong knowledge in dental insurance
Ability to multitask and prioritize tasks
Interpersonal skills
Strong computer skills
Dental Patient Coordinator Assistant Resume Sample
Name: Clay Floyd
Address: Palm Harbor, FL 34683
Phone: (437) 915-3467
Email: [email protected]
Current job: Dental Patient Coordinator Assistant at O'Kon
Objective
As a Dental Patient Coordinator Assistant, my objective is to provide quality customer service as well as efficient triage of patients waiting for dental services. I will be responsible for taking messages, scheduling appointments, and processing payment. I will also be responsible for providing comprehensive patient education regarding dental health and ensuring the utmost in patient satisfaction.
Work Experience
Dental Patient Coordinator Assistant, 2018 – present
Bernier LLC
Duties and Responsibilities:
Assist patients with their wellness and dental care needs, including but not limited to scheduling appointments and reminding patients of appointments, providing information about dental hygiene practices, and being knowledgeable about the dental plan
Get information from the patient's insurance company and levels of care for each patient
Make phone calls to patients who are not able to come in for an appointment and sends them a reminder
Resolve and manage in-person appointment cancellations, emergency situations, and billing questions
Maintains records of patient information
Ensures all scheduled appointments are available to patients
Dental Patient Coordinator Assistant, 2014 – 2018
Carroll Inc
Duties and Responsibilities:
Greet patients and provide them with necessary materials for their appointment.
Take x-rays.
Assist with patient treatments.
Clean up the clinic.
Maintain the dental office's inventory.
Schedule appointments for the dentist and dental assistants.
Assist with dental treatments.
Provide patients with post-operative instructions.
Take the patient's vital signs and weight.
Operate the dental office's front desk.
Dental Patient Coordinator Assistant, 2012 – 2014
O'Kon
Duties and Responsibilities:
Schedule and maintain dental patient appointments
Record patient information in computer
Answer patient inquiries
Monitor patient insurance claims
Charge patients for services
Research dental treatments and assisting with care
Manage dental treatment files
Assist with new practice start-up
Work closely with patients, dentists and dental assistants.
Skills
Ability to work in a fast paced office environment
Ability to read and follow office schedules
Experience in scheduling appointments for patients
Ability to handle billing and collections
Excellent knowledge of the fields of dentistry and dental procedures
Knowledge of the basic principles and techniques of dental office procedures, including dental charting and billing
Knowledge of general dental terminology and the names of common dental instruments
Excellent customer service skills and the ability to work with others in a professional manner
How To Write A Good Dental Office Manager Resume
Recruiters go over hundreds of applications every day. They won't be interested in cookie-cutter resumes or those that look like they came out of an assembly line. If you want to get hired, stand out from the rest by submitting not just any application but a good Dental Office Manager Resume.
Keep It Organized and Professional
Your resume will tell a lot about you. Put yourself in the shoes of the recruiter. Would you hire someone whose resume looks like the Sunday crossword puzzle? As a Dental Office Manager, one of your key responsibilities is to keep everything organized. Exhibit A of your ability to organize is your resume.
Use a professional font style such as Arial, Helvetica, or Calibri. Times New Roman is still acceptable.
Make sure the font is large enough to be read easily by the recruiter.
Create headings for the sections of your resume.
Organize your key information into bullet points.
Make sure there are no errors in spelling or grammar. Run your resume through a spelling and grammar checker before finalizing it.
Review your contact information. It's important to update them.
Choose the Right Resume Format
Not all resume formats are created equal. The reverse-chronological might be the most popular format but it doesn't mean it's the best one for you. The ideal choice of format will depend on your level of experience, the purpose for applying, and skills list.
The structure of the reverse-chronological is as follows:
Contact information
Objective statement
Skills/Strengths
Work Experience
Education
Certifications/Licenses
Choose the reverse-chronological format if:
You have at least 1 year of work experience.
You don't have an unemployment gap exceeding 4 months.
You're a fresh graduate but have a good level of work experience as a Dental Office Manager or similar capacity whether part-time or during summer breaks.
The work experience section is presented in reverse-chronological order meaning you start from your most recent or current employment. The same goes for the education section. You start out from your highest educational attainment.
The functional and combination have the same structure:
Contact information
Objective statement
Skills/Strengths
Certifications/Licenses
Education
Work Experience
Choose the functional format if:
You have very little to zero work experience.
You have an unemployment gap exceeding 4 months.
The purpose of the functional format is to move the recruiter's attention away from your lack of work experience and to highlight the skills and other qualifications that would make him consider you as a potential candidate.
Choose the combination format if:
You have extensive experience in a related profession but are planning a career shift to that of a Dental Office Manager.
You are planning to apply to the position of Dental Office Manager after working for years in another department/division of a dental office such as accounting or customer service.
The combination is called as such because it combines the key features of the reverse-chronological and functional formats. Your work experience section is presented in reverse-chronological order and you put in as much relevant detail as possible.
The skills section and other information that proves your competency for the job such as "Certifications/Licenses" are placed in the top third of the resume.
One Page Is Good Enough – So Use Keywords
Unless you have more than 10 years of work experience as a Dental Office Manager or in another relevant position, keep your resume down to only one page.
Recruiters don't spend a lot of time on a resume. Because of all the job applications that they go through, only scant seconds are allocated per document. An excellent strategy would be to embed high search keywords on your Dental Office Manager Resume.
Where can you find the keywords? Go back to the job ad and take note of the words and phrases that pertain directly to the position or those frequently repeated or mentioned.
Keep in mind that if you email your resume, it might go through an Applicant Tracking System or ATS – a program that scans for keywords.
Dental Office Manager Skills List
What should be seen on your Dental Office Manager skills list? Recruiters have specific skill sets in mind. So trying to come up with a one-size-fits-all approach won't get you the job. To be sure, review the list of qualifications indicated on the job ad. We can assure you that most, if not all, skill requirements will include the items discussed in our summary below.
Education
While a college degree is not required, you should have completed at least a high school diploma or the equivalent GED score to be considered for the position. For sure, the office would prefer someone with a college degree.
If this isn't in the cards for you at the moment, a 2-year Associate Degree in a relevant field such as Office Administration will suffice.
Certifications/Licenses
Another option to consider if you don't have a Bachelor's or Associate's degree is to acquire certifications or licenses in skills that are relevant to the job of a Dental Office Manager. Examples of these skills include:
Office Administration
Medical Transcription
Medical Billing
Medical Coding
Basic Accounting
Customer Service
Knowledge of Computers
With the introduction of electronic record-keeping processes, more clinics and hospitals are staying updated on technology. At the most basic, you must be proficient with spreadsheet and word processing programs. You have to be comfortable managing Patient databases and consistent in updating their records. Lastly, you have to be familiar with project management and communication apps that are used for video conferencing.
Administrative Skills
At the core of the Dental Office Manager's job is the ability to manage the administrative functions of the office. What falls under administrative functions?
Phone handling
Appointment scheduling
Calendar management
Email filtering
Bills payment
Liaison between departments, suppliers, and associates
File and document organization
Preparation of specific documents
Familiarity with OSHA
Occupational Safety and Health Administration (OSHA) is the US agency tasked to regulate, oversee, and assure that workplaces in America are conducive for work and productive activity.
As the Dental Office Manager, you must follow OSHA guidelines when managing the needs of the office. Sometimes you might have to reorganize the office in order to improve patient management.
Communication
It's very important to maintain proper communication channels in the dental office to avoid mistakes that could be detrimental to the patient.
For example, you have to be sure that all of the documents needed by the patient to file insurance claims must be complete. You must also be able to answer questions from the patient and his family regarding procedures and billings.
Dental Office Manager Duties And Responsibilities For The Work Experience Section
You need a well-written Dental Office Manager work experience section to convince the recruiter that you are the best candidate for the position. Simply listing your responsibilities will not help you make the cut.
How do you win the recruiter's approval?
Here are our tips on how to effectively present your duties and responsibilities.
Tailor Your to The Job Ad
Read the job ad carefully to find out what details you need to include. Highlight all the qualifications that you can match and make sure to cover them in your list of duties and responsibilities.
This way, the recruiter will immediately get the impression that you are a fitting candidate.
How do you list your bullet points? Which tasks or responsibilities should come first?
Take note of the order of the responsibilities in the ad because those that are listed first may be prioritized more by the employer.
For example, if the first item that the employer listed in the responsibilities is related to management, your first two bullet points should tackle tasks and accomplishments reflecting your managerial skills and experience.
Mention Specific Incidents
The recruiter wants to know how well you respond to certain situations or interact with others. It is important to mention incidents that brought out the soft skills the employer desires from applicants.
This will show that you possess the required attitude and traits for the job position.
For example, if the job ad states that the company is looking for individuals who possess strong interpersonal skills, cite an incident where you resolved a conflict between management and staff.
Focus on Your Accomplishments
Recruiters want to see the outcomes of your contributions, to determine what you can offer that other candidates cannot.
Did you receive commendations? Did your marketing recommendations increase the number of patients? Did you propose effective cost-cutting measures?
Do not leave them out in your resume because these notable accomplishments make you a desirable applicant.
Instead of simply listing your duties and responsibilities, make your bullet points more dynamic by inserting quantifiable results. Whenever you can back up your accomplishments with numbers.
Here are a few examples of how you can use numbers to add a premium to your duties and responsibilities:
Manage a workforce of 15 personnel: 1 accountant, 1 HR Officer, 2 data encoders, 1 payroll officer, 2 customer support agents, 2 medical encoders, 2 medical billers, 2 medical transcribers, 1 liaison officer, and 1 messenger.
Collaborate with the IT Manager to create an online workflow system that reduced monthly costs by 21% and improved productivity by 90% .
Improve the efficiency of scheduling to increase patient bookings by 15%.
Provide assistance to the medical transcriber to increase completion by 30% while maintaining a transcription accuracy rating of 95.
Manage social media accounts; increase followers from 540 to 2,234 within 1 year.
Remember, don't share claims that you can't back up. Sure, numbers will get you the attention of the recruiter. If you're in the Interview Room with the Hiring Manager, be ready to talk more about your accomplishments in detail.
Use Action Verbs
Using action verbs creates a strong impact on the reader. It also helps heighten the interest of the recruiter.
Start your bullet points with these verbs:
Assist
Assign
Attend
Collaborate
Complete
Coordinate
Designate
Develop
Distribute
Execute
Ensure
Inform
Lead
Manage
Organize
Report
Resolve
Schedule
Supervise
Train
Entry Level Dental Office Manager Resume
Entry-level Dental Office Manager resumes are a-plenty! Don't worry if you have no experience in the job. You won't be the only one. Although the designation is "Manager", for most clinics, this is considered an entry-level position.
The challenge will be to get noticed by other first-time job seekers. Here are tips on how you can get ahead of the competition.
Use the Functional Format
If you took up and passed courses that are relevant to the work of a Dental Office Manager, put them front and center on your resume. Add information such as the number of cumulative classroom hours, types of courses, and if you received certificates.
Write an Engaging Objective Statement
Tell the recruiter why you want to become a Dental Office Manager. Share your story. Do you plan to use the experience as a jump-off point for a career in healthcare? Are you following in the footsteps of a sibling? Be honest and give the recruiter an insight into your career plans.
Add Freelance Work Experience
Many Dental Office Managers crossed over from the virtual world to the brick-and-mortar world. They spent time as freelancers – offering office administration or virtual assistance services – to businesses that want to streamline expenses. Freelancing is a wonderful work experience! You get to sharpen your skills and learn new ones while earning a decent income.
If demand for Dental Office Managers is tight – don't lose hope. Go back to freelancing work or apply to job ads that are looking specifically for entry-level candidates. The pay might not be as high but you'll surely move up the salary scale if you stay motivated and engaged.
Lastly, always update your Dental Office Manager resume every time you complete an employment contract or learn a new skill.
We are sorry that this post was not useful for you!
Let us improve this post!
Tell us how we can improve this post?