Is your current Property Manager resume getting enough responses from prospective agencies or property owners? If not, it's a good thing you decided to check our resume example.
With the population expected to rise over the next few years, it will become more difficult for people to own their own home. It is simply the Law of Supply and Demand at work. Higher demand in combination with tighter supply means housing will become more expensive.
The next best option would be to lease property. Job analysts expect demand for property managers to rise 8% every year for the next 10 years. Owners want the best deal for their properties.
Agencies are willing to offer attractive, above-industry compensation package for a Property Manager who can lease these assets to highly-qualified tenants.
Our Property Manager resume sample will show you how to make your application stand out from the rest of the candidates.
Property Manager Resume Sample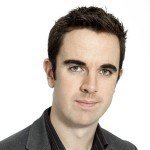 Edward K. Lindstrom
Address:        6814 Woodstream Drive; Columbus, GA.
Phone:           (404) 557 6474
Email:            [email protected]
Current Job: Allison & Young Property Consultants, Columbus, GA.
---
Objective
NPMA-Certified Property Manager with more than 10 years experience in the real estate industry and valid real estate broker's license seeks to find a position as Property Manager and Consultant for Bedford Property Developers and Management Corporation. I have successfully managed properties for both the residential and commercial sector. I am also highly-knowledgeable on local state laws and new legislation regarding the lease and ownership of property. Skills include: Client qualification/ verification, organization, effective negotiation, rental collection and fostering client relationships.
---
Strengths
Bachelor of Science degree in Economics.
Certified Property Manager – National Property Management Association (NPMA).
Licensed Real Estate Broker – State of Georgia.
10+ years experience in the real estate industry
Experience in managing residential and commercial property.
Knowledgeable on local state laws regarding lease and sale of real estate property.
Computer literate – Proficient in Property Management program such as AppFolio, Rentec Direct and Total Management.
Great tenant negotiation skills.
Establishes strong relationships with tenants.
---
Work Experience
Property Manager, 2014 to present
Allison & Young Property Consultants, Columbus, GA.
Responsibilities:
Oversees the management and operation of current property development projects of Allison & Young including residential and commercial properties.
Designated Property Manager for Youngstown Mall complexes at Columbus and Macon.
Designated Property Manager for Green Acres Apartments and Midtown Mirage Condominiums.
Develops and prepares both annual operating and capital budgets.
Ensures the timely collection of rents in all leased properties.
Reviews tenant application forms; takes the necessary steps to confirm and validate all submitted documents.
Prepares report on performance on all commercial development and residential projects with emphasis on budget variances, tenant obligations, tenant retention processes and current trends in property sector.
Property Manager, 2010 to 2014
Castronovo and Associates Property Developers; Los Angeles, CA.
Responsibilities:
Managed Castronovo and Associates' commercial and residential development projects in Los Angeles, San Diego and Las Vegas.
Prepared monthly reports and reviewed all tenancy agreement contracts.
Maintained strong communication channels with tenants, staff, support personnel, contractors, suppliers, agents, and owner representatives.
Coordinated with local government authorities and ensured all practices and policies were in accordance with current real estate property laws.
Developed strong tenant relations by addressing all needs, concerns and pressing issues; fostered win-win negotiation strategies in contract agreements and rental collection.
Property Manager, 2008 to 2010
Woodland Heights Condominium Complex; Atlanta, GA.
Responsibilities:
Pre-qualified tenants by conducting a thorough review on all documents required by the state of Georgia; validated all documents, performed due diligence processes on all applicants and invited qualified tenants to an interview.
Discussed and negotiated all provisions of the Tenant Agreement.
Oriented all incoming tenants on building rules and regulations including schedules for moving in and maintaining premises.
Attended to all complaints, issues and concerns raised by tenants in a professional and timely manner.
Conceptualized and collaborated on all digital and traditional marketing strategies covering the lease and sale of properties owned by the Woodland Group.
From 2008 to 2010, Woodland Heights received an "A" rating for tenant satisfaction, 8% rental delinquency rate and 97% occupancy rate.
---
Education
Bachelor of Arts in Economics
Brewton-Parker College
Columbus, GA.
2002 to 2006
High School
Lassiter High School
Columbus, GA.
1998 to 2002
License/ Certifications:
Licensed real estate broker; State of Georgia, 2007
Certified Property Manager; NPMA, 2008
---
Personal information
Status: Married with 1 child
Date of Birth: October 15, 1985
Hobbies include tennis, bowling and painting.
Property Manager Resume Skills List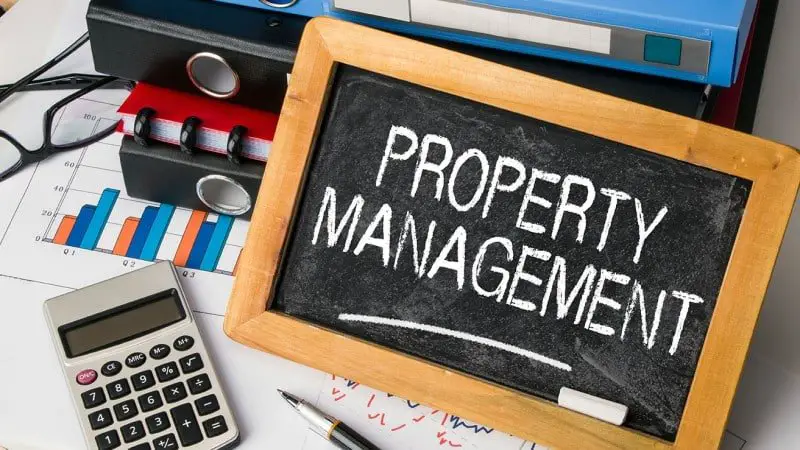 You need a broad Property Manager skills list because your tasks will be far and wide. Property management is not an easy job. You'll be qualifying tenants, negotiating contracts and following up on rent collection.
So what skill sets should show up on your Property Manager resume?
Education.

Companies and agencies will prioritize candidates with higher educational attainment. A four-year degree in a business course such as Business Management or Economics will be preferred.

Having a good theoretical foundation in management principles will go a long way in helping you run properties.
Certification/ Licenses.

Check with your state legislation if property managers are required to be licensed.

In our example of a resume for Property Manager, the candidate Edward is a licensed real estate broker. Why? It is a requirement in the state of Georgia.You don't have to be certified as a Property Manager. However, getting certified means being qualified. It will certainly help you land well-paying property management jobs.
Knowledgeable in Real Estate Laws.

Engaging in real estate is regulated. As a Property Manager, you have to be well-versed in real estate laws. This is because laws could have an effect on the lease or sale of properties. Tenant rights have to be upheld and oftentimes, conflicts could have legal repercussions.

Great Negotiation Skills.

Transactions in real estate will always involve contracts. You need to have great negotiation skills to make sure both parties arrive at a win-win situation.

Smart negotiation isn't about getting everything you want. If you are able to find a good tenant, you would want him/her to stay for the long term. This means agreeing to demands that are within reason and mutually beneficial.
Exceptionally Organized.

As previously mentioned, you have a lot of tasks as a Property Manager. 

You could be meeting with potential tenants, reviewing documents then making sure repairs are undertaken. There is always something to do as a Property Manager.
Property Manager Resume Objective
Your Property Manager resume objective is an important section. This is where you convince the property owner why you are the most qualified candidate for the job.
Before you write your objective statement, go back to the job post. Property owners have different requirements for their preferred Property Manager. As we pointed out, some states may require a real estate broker's license. Some companies may want their Property Manager certified.
That is what we assumed when we prepared the sample resume objective for Property Manager. In four sentences we summarized the best selling points of Edward:
NPMA certified Property Manager

10+ years experience

Licensed real estate broker

Managed commercial and residential properties

Knows real estate laws

Computer literate

Possesses key traits for property management
Keep in mind that the objective statement appears near the top of your resume. It will be seen by the Hiring Manager or property owner. So make it count!
Property Manager Resume Format
Use the reverse chronological for your Property Manager resume format if you have the experience. This will make it easier for the Hiring Manager to assess your present level of skills.
Review our sample resume template for Property Manager which we arranged in this manner:
Contact Information

Objective Statement

Strengths

Work Experience

Education

Certification/ Licenses

Personal Information
Why did we arrange the sections this way? So that the Hiring Manager will better appreciate the work experience of Edward.
When presenting your information using the reverse chronological format, start out with your more recent experience or achievement. Only go as far back as your last relevant employment.
Entry Level Property Manager Resume
Do you have a good list of achievements in the real estate industry? If so, you will be fine even with an entry level Property Manager resume.
However, you may have to shift to the functional format . This will place more focus on your skills and relevant work experience. How will the functional format look like?
Our previous example on the resume of a Property Manager will be set this way:
Contact Information

Objective Statement

Strengths

Education

Certification/ Licenses

Work Experience

Personal Information
Property Manager Resume Writing Tips
You should be as thorough in reviewing your application as you would evaluating the documents of tenants. That is why you should give our Property Manager resume writing tips a read-through:
Highlight License and Certifications –

If a real estate broker's license and/or a Property Manager certification, highlight them as often as possible. You can state that in your resume objective and Strengths sections.

Validate Your Information –

You will notice in our sample job description for Property Manager resume that we identified the properties Edward managed. We also indicated his achievements. Validating your claims with names and numbers will add more substance to your resume.
Keep your Property Manager resume updated. With so much demand for good property managers, opportunities may just be around the corner.
If this Property Manager resume example wasn't sufficient for you, you are free to review some other samples and templates from our site. Browse to some related resumes below and find your inspiration.
Construction & Property Resume Examples
Management Resume Examples
Besides the resumes listed above, we recommend going through the following resume writing and job seeking tips:
Felix is the job search, resume writer expert and founder of ResumeOK. He started the company in 2011 with the mindset that everyone deserves a chance to get a good job and with the goal of helping people write great resumes. Since then, he inspired thousands of people with the
resume samples
and advice written, for more than 300 different job positions.
Felix's work has been appreciated and shared on many well known online publications such as:
BusinessInsider
,
FoxNews
,
SmartRecruiters
,
Business.com
,
Huffpost
,
ZipRecruiter
,
SnagAJob
and many others.
Felix has extensive experience in human resources, recruitment and online business development. On ResumeOK, he uses his 10+ years of experience in the recruitment industry to provide step by step instructions on how to write solid resumes that will catch the attention of the recruiter.
Over the years, Felix has been responsible for reviewing resumes and conducting job interviews, for his own startups and also for other companies. After going through tens of thousands of resumes, he has learned what makes a resume stand out from the crowd and what are the most common mistakes people make. All the experience and knowledge gained over the years are being used in making ResumeOK the go-to place for finding great resume samples, job interview advice and resume writing tips.
Get in touch with him by email at
[email protected]
or by using the
contact page
.
Latest posts by Felix Tarcomnicu (see all)