Math Tutor Resume Sample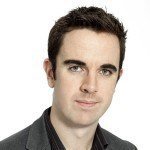 Franklin l. Drexler
Address:         7945 Fieldstone Drive, Oklahoma City, OK
Phone:            (405) 541 3214
Email:             [email protected]
Current Job:  Math Tutor; Apex Math Tutorial Services, Oklahoma City, OK.
---
Objective
ATA-certified Math Tutor with more than 5 years experience teaching and showing students why they shouldn't be afraid of numbers, equations and word problems. I am a Bachelor Degree holder in Statistics and have maintained a 3.7 average in all my Math subjects. I know what students go through when it comes to dealing with intimidating subjects and have the means to help them overcome fear so they can harness their true abilities. I hope to share my passion and dedication in teaching to your company, Intrinsic Value Learning Systems.
---
Skills
ATA-certified Math Tutor, 2017.

5+ years experience tutoring students in Math.

Bachelor Degree – Statistics; University of Phoenix.

3.7 GPA in all Math major subjects; 24 units.

Professional conduct; maintains high standards of ethics working with students, staff and faculty.

Highly articulate; ability to cascade instructions and information to students clearly and effectively.

Encouraging personality; builds rapport with students in order to encourage participation in feedback system.
---
Work Experience
Math Tutor; 2016 to present
Apex Math Tutorial Services, Oklahoma City, OK.
Duties and Responsibilities
Full-time teaching staff member; specializes in teaching students multiple levels of Math – Basic, Algebra, Trigonometry, Geometry, Calculus, Introductory Statistics plus Econometrics for college students.

Provides specialized instruction for students who need help in SAT-Mathematics.

Assesses students' current performance in school by reviewing their past test scores, homework, special projects and report cards.

Creates lesson plans, practice tests and teaching manuals for students from grades 6 to 12.

Provides customized tests for special needs students and those predisposed with learning disabilities.
Math Tutor; 2017 to 2016
Skyline Student Tutorial Advancement Systems, Oklahoma City, OK.
Duties and Responsibilities
Implemented Skyline's Singaporean-based Mathematical instructional framework when teaching students from grade 6 to 12.

Designed Math exercises, sample long tests, short quizzes and verbal exams that are congruent with Skyline's instructional system.

Conducted specialized one-on-one and small group sessions for students that need customized instruction.

Provided assistance to students in understanding their current Math subjects/ topics in school.

Graded and evaluated performance of all students.
Math Tutor; 2016 to 2017
Freelance Tutor; Oklahoma City, OK.
Duties and Responsibilities
Part-time staff member of Virtuoso Virtual Tutorial Group; providing online Math tutorial services to the company's subscribers.

Conducted Math tutorial services by visiting homes of clients within 5 mile radius from residence.

Volunteered in tutoring students of my alma mater, U.S. Grant High School, in Math and Statistics.

Provided assessment of student performance in school by reviewing homework and past test results.

Helped students pass long exams and mastery tests by creating sample long tests for practice.
---
Education
College
Bachelor Degree – Statistics
University of Phoenix
Oklahoma City, OK.
2017 to 2015
High School
U.S. Grant High School
Oklahoma, OK
2016 to 2017
Certifications/ Professional License:
ATA-certified Math Tutor; 2017.
---
Personal information
Status: Single
Date of Birth: February 19, 1991
Hobbies include chess, video games and ping-pong.
Math Tutor Resume Skills List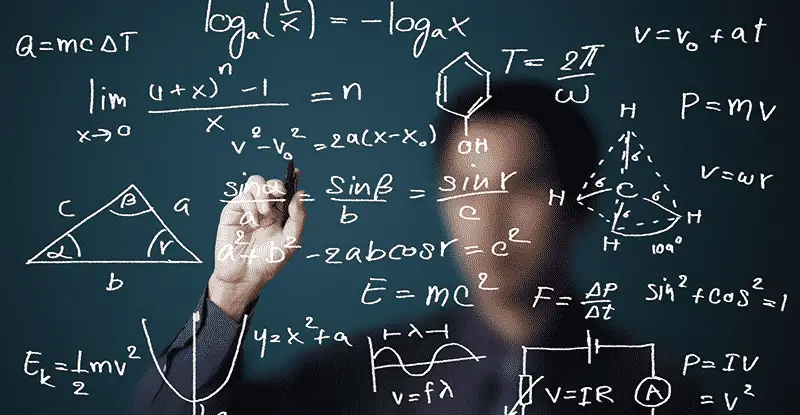 It's not enough to be just good in Math. Most tutorial companies want tutors who have at least a 3.7 GPA in all of their Math subjects to be considered. Also, your Math Tutor skills list should highlight attributes that prove you can teach others to become better.
Education.

Being a high school graduate won't cut it. You must be a graduate of a two or four year Mathematics course or a related discipline to get a Math Tutor position. Even if this will be your sideline, Math is a subject where having the right fundamentals or an understanding of the basics is absolutely important. Having a Bachelor degree will help you move up to higher designations in companies that offer tutorial services.

Certifications.


Tutoring is not a regulated profession in most cities or states. For the most part, having a college degree plus a teaching certification would do.

But if you want to land the jobs that pay the most money, you should get certified by a renowned tutoring agency. How much pay are we talking about? Math tutors who are not certified can get paid $11 to $16 per hour. But certification can get your paycheck soaring to $30 per hour. In our sample resume for Math Tutor, the candidate Franklin has been certified by the American Tutoring Association or ATA.
Ability to Interact with Different People.


As a tutor, you will be helping out students of different ages, cultures, socio-economic background and competencies.

Some will be more challenging to teach than others because of attitude or cultural nuances. Some may have special needs. You have to remain professional at all times and stay focused on the job at hand. Math requires a lot of discipline to become proficient at. You will have to impart this discipline to the students who are entrusted to you.
Great Communication Skills.

Like all learned skills, Math problems have to be done over and over again until the process is wired into the student's system. Being a good communicator means having the ability to articulate the process clearly to the student which is particularly true in almost all branches of Math. Take for example the steps involved in solving Word Problems. Once a student understands the process starts with identifying the "Given" and the variables, it then becomes a matter of plugging the numbers into the right equation.

Engaging Personality.


One of the best ways for students to learn Math is to create a feedback system. This is similar to "role reversal" or "role playing" where the student will be asked to feed back the lessons to the teacher.

In other words, the student now becomes the teacher. But it will take some encouragement to get the student to assume the role because articulating numbers and processes can be very mentally challenging. The best Math tutors are those who can inspire students; get them to believe in themselves that they can rise above the challenge and overcome their fear of mathematics.
Math Tutor Resume Objective
There should be nothing complex about your Math Tutor resume objective. Start out with your main selling point.
In our sample resume objective for Math Tutor that would be the ATA Certification. As we mentioned in the previous section, not all tutors are required to get certified but getting one certainly sweetens the pot!
Will it discourage potential employers knowing you may charge more than other candidates? When it comes to education, employers, clients and schools are willing to pay a premium to hire the best people in the industry.
Then we segued into his 5 year tenure as Math Tutor. In this profession, experience that exceeds 2 years is considered high level. We also interjected 2 more strong points one after the other: a degree in Statistics and maintaining a 3.7 GPA in all Math subjects.
But the deal maker here lies in the final statement whereby Franklin shares his passion in becoming a Math Tutor:
"I know what students go through when it comes to dealing with intimidating subjects and have the means to help them overcome fear so they can harness their true abilities."
The resume objective is an effective section for sharing a part of your personality to the prospective employer. Use it to highlight the best attributes that make you a perfect fit for the job.
Math Tutor Resume Format
You may be good with numbers… but can you teach? Landing the job may come down to what you can offer the employer or client. Therefore it would be wise to use the reverse chronological for your Math Tutor resume format.
First set up your resume so that attention would be on your work experience. Take note of how we arranged our sample template for Math Tutor resume:
Contact Information

Objective Statement

Skills

Work Experience

Education

Certifications

Personal Information
The information we've shared in the resume objective and Skills sections have prepared the Hiring Manager or recruiter on what to expect in Franklin's Work Experience: proficiency in different levels of Math, ability to create lesson plans and coursework and teaching students from different grade levels.
Then write your Work Experience and Education starting with your latest accomplishment before moving back to the earliest relevant entry. By using the reverse chronology format, the person reviewing your resume will get to see the most important details right away.
Entry Level Math Tutor Resume
The challenge presented to those with an entry level Math Tutor resume is to be given a chance to gain their first taste of experience.
But such may not be the case in the tutoring profession. This is because you can start out with those in the younger age bracket before moving up to higher educational levels.
Instead of the reverse chronological, use the Combination format to share your story on your career aspiration and to shift focus on your skills and other qualification.
The combination format will rearrange the resume template for Math Tutor this way:
Contact Information

Objective Statement

Skills

Education

Certifications

Work Experience

Personal Information
Use the objective statement to tell the school or tutorial center why you decided to become a Math Tutor. Similar to our sample objective statement, include your best personality attributes that make you an ideal candidate.
Math Tutor Resume Writing Tips
The best advice you can give students after taking a Math test is to double check their answers. The same can be said for your resume: double check your entries by using our Math Tutor resume writing tips:
Check for Correct Spelling and Grammar –

Even though you are applying for the Math Tutor position, incorrect spelling and grammar is always inexcusable regardless of profession.

Focus on Your Ability to Teach –

Being good in Math is a given otherwise you wouldn't be applying for this position. First and foremost should be your ability to teach. In your job description, make sure you allocate enough bullet points that prove you can help students bump up their grade in one of the most feared subjects in school.
Last Updated on June 22, 2021 by Felix Tarcomnicu