Principal Resume Sample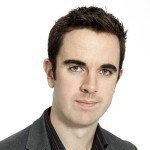 Bernard W. Collins
Address:         3223 W. Arthington Street, Archer Heights, Chicago, IL.
Phone:            (312) 326 7823
Email:             [email protected]
Current Job:  Principal; Lincoln Park High School, Chicago, IL.
---
Objective
GAE recipient with a Master's Degree in Education, I have more than 10 years experience working as a Principal in the state of Illinois in various capacities. I believe my experience, skills, competencies, passion and commitment to continuously improve our educational system for the benefit of our children will make me a great fit for Von Steuben High School.
---
Skills
Recipient of General Administrative Endorsement (GAE); 2016.

Master's Degree in Education; Loyola University, Chicago, IL.

Bachelor Degree in Education; Loyola University, Chicago, IL.

10+ years as Principal for high school and elementary level.

Dedicated to ensuring the quality of education in the state of Illinois.

Committed to helping the youth realize their true potential.

Passionate about education.

Excellent planner, motivator and decision-maker.
---
Work Experience
Principal; 2018 – present
Lincoln High School; Chicago, IL.
Duties and Responsibilities
Prepares the school's annual budget in consultation with the finance officer and establishes benchmarks for teachers and personnel to achieve.

Periodically reviews, audits and inspects school's facilities; classrooms, computers, canteens, restrooms, laboratories, athletic facilities and works to ensure these are upgraded, well-maintained, safe and fully functional.

Meets with state officials and agencies involved in education to discuss plans on improving the content of the educational curriculum for the purpose of helping student become more competitive on the global level.

Conducts periodic meetings or get-togethers with parents and school teachers to encourage close collaboration among educational stakeholders in improving the performance of students.

Presides over the adjudication process; mediating discussions among concerned parties involved whenever teachers issue disciplinary actions that are disputed.
Principal; 2014 – 2018
Chicago Waldorf School; Chicago, IL
Duties and Responsibilities
Established and maintained a learning climate that is conducive for optimum student performance.

Endeavoured to keep the superintendent informed of the school's various activities, operations and engagements.

Authored and maintained highest standards of student conduct and strictly adhered to due process when presiding our adjudication sessions.

Reviewed and evaluated processes and frameworks of the school's administration.

Consciously navigated the political landscape of the school community while maintaining objectivity and focus on attaining top notch performance of students.
Principal; 2012 – 2014
Bloom Trail High School, Chicago, IL.
Duties and Responsibilities
Developed a building budget; directed and monitored the business and financial matters of the school.

Managed and ensured that the building has adequate inventories of school property.

Authored and administered the building's school operational policies and procedures.

Interpreted and enforced district school policies and all of its administrative guidelines.

Performed duties as a liaison between the school and the community; encouraged participation of the community in school activities and vice versa.
---
Education
Master's Degree – Education
Loyola University
Chicago, IL
2013 to 2015
College
Bachelor Degree – Education
Loyola University
Chicago, IL.
1998 to 2017
High School
Lane Tech
Chicago, IL.
1994 to 1998
Certifications/ Professional License:
Recipient of General Administrative Endorsement (GAE); 2016.
---
Personal information
Status: Married with 2 children
Date of Birth: January 17, 1981
Hobbies include cycling, cooking, Pilates
School Principal Resume Sample
Name: Beckett Kent
Address: Hanover Park, IL 60133
Phone: (399) 715-4690
Email: [email protected]
Current job: School Principal at Wilcox Academy
Objective
A veteran school administrator with a proven track record in leading educational institutions and a dedication to improving the lives of children, I am currently seeking a position as a school principal. My experience includes the development, implementation, and management of curricula, policies, and programs that have improved student learning, increased student enrolment levels, and decreased dropout rates in schools.
Work Experience
School Principal, 2018 – present
Verbena High School
Duties and Responsibilities:
Ensure that student safety is maintained and updated
Supervise and manage student discipline and sports teams
Ensure that campus is safe and in order
Collaborate with students, teachers, parents, and other staff members
Plan instructional activities for the following academic year
Evaluate student performance and provide feedback to parents
School Principal, 2014 – 2018
Clements High School
Duties and Responsibilities:
Hire and supervise staff
Prepare budgets and monitor expenditures
Write policies and procedures
Plan curriculum
Plan student activities
Provide a safe learning environment
Create reports on student progress
English Teacher, 2012 – 2014
Wilcox Academy
Duties and Responsibilities:
Teach English classes
Assign homework and grades for students
Plan lessons and educational activities
Update curriculum to meet the needs of students and the school
Attend staff meetings
Work with the school's principal to set goals and objectives
Skills
Manage and train teachers, staff members, and students
Create and implement policies for the school
Oversee the budget
Maintain the school's property
Supervise school operations
Assistant Principal Resume Sample
Name: Corey Gardner
Address: Tiffin, OH 44883
Phone: (793) 457-5443
Email: [email protected]
Current job: Assistant Principal at Wilcox Central High School
Objective
I am currently an Assistant Principal for the Houston Independent School District and I have over 15 years of experience in leading teams and overseeing school operations. My strong leadership skills and ability to collaborate with multiple stakeholders will make me an asset to your educational organization.
Work Experience
Assistant Principal, 2018 – present
South Choctaw Academy
Duties and Responsibilities:
Supervise and assign staff, faculty, and students
Maintain a safe and orderly school environment
Ensure student safety during school hours
Provide administrative support to the Principal
Maintain a high standard of professionalism with all staff, faculty, and students
Respond to emergencies at the school
Assistant Principal, 2014 – 2018
East Limestone High School
Duties and Responsibilities:
Provide quality instruction to students in a K-12 classroom setting
Design curricula and lesson plans that meet the needs of all students
Supervise and motivate students in a classroom setting
Help students develop problem solving skills, critical thinking, and collaboration
Entry-level Assistant Principal, 2012 – 2014
Wilcox Central High School
Duties and Responsibilities:
Maintain security in the building
Maintain a safe and healthy environment
Supervise students during after school programs
Ensure students are following rules and policies
Lead an assembly at the beginning of each day
Supervise students during lunch
Skills
Strong leadership skills
Leading a team to support student success
Providing a safe and productive environment for students, staff and the community
Working with teachers, staff, and parents to plan for student success
Elementary School Principal Resume Sample
Name: Grace Weber
Address: Morton Grove, IL 60053
Phone: (234) 931-0432
Email: [email protected]
Current job: Elementary School Principal at Addison High School
Objective
I am a skilled, tenacious and driven administrator who is dedicated to expanding opportunities for children and educators in a dynamic educational environment. I have a proven track record of elevating schools to new heights of academic excellence by strengthening curriculum, engaging parents, and providing the necessary resources to build academic success. I have a strong understanding of educational law and policy and have the proven ability to create programs that will improve academic performance.
Work Experience
Elementary School Principal, 2018 – present
Southern Choctaw High School
Duties and Responsibilities:
Create a list of classrooms and take care of the tracking of students in each classroom.
Create a set of rules that teachers should follow while teaching the students.
Monitor the class during the lesson and make sure that teachers are following the rules that were laid out before.
Meet with teachers and discuss the curriculum with them to make sure that they are following it correctly.
Assign teachers to different classes by looking at their teaching strengths
Elementary School Principal, 2014 – 2018
Elkmont High School
Duties and Responsibilities:
Ensuring quality teaching with the school's curriculum
Providing leadership in coordinating between teaching staff and parents
Setting and enforcing standards of student behavior
Ensuring a positive environment for students, teaching staff, and parents
Developing the mission statement and goals for the school
Elementary School Assistant, 2012 – 2014
Addison High School
Duties and Responsibilities:
Oversee, manage and maintain the education, welfare and discipline of all students
Develop, implement and enforce school policies and procedures
Establish, monitor and follow safety procedures for school staff, students and visitors
Develop curriculum for the elementary school and oversee the implementation of that curriculum
Manage school programs such as art, music, PE and library
Manage staff including hiring, training and evaluating staff
Conduct parent-teacher interviews for all grades
Skills
Writing curriculum for department
Problem solving
Facilitating meetings
Coordinating professional development for employees
Developing instructional strategies
Middle School Principal Resume Sample
Name: Enrique Santos
Address: Englewood, NJ 07631
Phone: (510) 374-1428
Email: [email protected]
Current job: Middle School Principal at Haleyville High School
Objective
I am a dedicated, committed, and innovative leader who is looking for a new challenge in education. I am passionate about Middle School education and believe it is the most critical phase of a child's educational development. I am ready to take on the challenge as your new Middle School Principal.
Work Experience
Middle School Principal, 2018 – present
Jackson High School
Duties and Responsibilities:
Plan, develop, and implement the educational curriculum for each grade level
Assign teachers to discipline
Assign substitute teachers
Implements the principles of the school's philosophy as it relates to students and staff
Establishes and supervises student and staff discipline
Manages all school staff, and is in charge of hiring, firing, and evaluating teachers, guidance counselors and administrators
Middle School Principal, 2014 – 2018
Ardmore High School
Duties and Responsibilities:
Oversee the activities of the staff and students in the school
Supervise the work of the teachers, counselors, academic coach, medical personnel and administrative staff
Supervise the school budget and operations
Set goals and objectives for the school
Evaluate and make decisions regarding student discipline
Plan programs for student growth and development
Ensure that the rules, regulations and curriculum are followed
Entry-level Middle School Principal, 2012 – 2014
Haleyville High School
Duties and Responsibilities:
Hire and train staff
Hold staff training and staff meetings
Attend and be involved with community events
Create and enforce a strong behavioral code and academic expectations
Conduct investigatory interviews with faculty, parents, and students
Enforce the school's policies and procedures
Manage all scheduling for the school
Skills
Strong leadership skills
Experience in curriculum development
Experience in professional development
Experience with staff management
How To Write A Good Principal Resume
How do you write a good Principal resume? One way is to view it as if you're campaigning to be the President of your country.
To clarify, the school wants a Principal who can:
Communicate and engage with the students, faculty, and parents.
Collaborate with teachers and members of the faculty.
Represent the school to the parents, the community, and the district.
Get involved with the community.
Introduce innovations that would result in better student performance, motivated faculty, and a stronger community.
Encourage the teachers to be proactively involved in finding ways to improve the school curriculum.
If you can highlight these abilities in your Principal resume, you could win the school's vote!
Some applicants make the mistake of assuming the resume as any other type of pre-employment document. It is not.
Firstly, it is your first point-of-contact with the school's Human Resources group. Secondly, it is a marketing tool. The resume presents your strongest points – the ones which would make the school want to hire you.
Above all, this is your campaign promise. The resume's message should ring loud and clear: " This is what I can do for you!"
1. Research the School
HR people love candidates who put in the time to learn more about their company. They absolutely love it when they see the company's name included in the objective statement or when the candidate mentions a project the company is currently involved in.
Take the time to learn all you can about the school. Visit their website. Check out their social media pages. Talk to people who came from the school whether as a student or former faculty.
Find out what their advocacy is. What are their latest projects and programs for the community? What are the core values of the founders? How is the culture of the workplace? How is the academic performance of the students?
The answers to these questions – and more – can help you come up with a personalized resume that the people at HR will greatly appreciate.
2. Make an Accounting of Your Skills
Most importantly, your resume must prove without a shadow of a doubt that you are qualified for the job. To do this, review the job post carefully then do an accounting of your skills to make sure you are the person the school is looking for.
For example, a job post could have these qualifications:
Master's Degree in Education
Master's in Business Administration
Certified, professionally-licensed Teacher in the state
Certified School Administrator
10 years of experience in the educational sector
Do you have these requirements? If so, put them front and center in the key sections of your resume:
Professional licenses – Contact Information, Resume Objective, Certifications
Masters' Degrees, Doctorate Degrees – Education, Resume Objective
Work Experience – Resume Objective
3. Don't Overlook Your Soft Skills
The school wants a Principal it can work with. Your resume should not only summarize your hard skills. Likewise, it must indicate your soft skills – the personality traits that define who you are as a Principal.
Share the 3 attributes that best define your approach to work as a Principal.
In your work experience, include examples the validate your soft skills.
Write the resume objective in your own voice.
Let your personality shine through in your resume. Communicate with the school and tell them why you are the right person for the job.
Principal Duties And Responsibilities
The summary of the duties and responsibilities that you have outlined in the work experience section could make or break your Principal resume.
The work experience section is where the Hiring Manager will focus most of his attention on. Therefore, the duties and responsibilities listed should address the needs of the school.
How do you come up with a work experience section that would compel the Hiring Manager to consider you for the job?
Firstly, review the job post. The school's HR department will identify the specific requirements for its new Principal. Specifically, read through the scope of work or list of responsibilities.
From there, evaluate your current and previous work experience. Identify tasks and duties that you have handled which are similar or relevant to the scope of work indicated in the job post.
For the reason that it is the first one that the recruiter would see, focus most of your energies on your current or most recent employment. List down 8 to 10 responsibilities that you managed for the school.
Secondly, make sure you diversify your list of duties and responsibilities. Don't just focus on basic tasks such as meeting with the faculty or developing school programs.
For your benefit, here is a list of the 5 basic responsibilities of a Principal:
Establishes a vision of academic success for the students.
Creates and nurtures a culture of leadership within the school.
Keeps track and monitors the development and performance of all processes.
Endeavours to maintain an environment that is conducive to learning.
Develops a team of people that are aligned with his values, purpose, and vision.
Thus, in order to represent each of these 5 responsibilities in your Principal work experience section, your list of duties and responsibilities would read like this:
Principal – 2016 to Present
Meadowlark High School; Philadelphia, PA
Duties and Responsibilities
Conducts quarterly review on the academic performance of the students; prepares a comparative study to determine the direction of academic performance.
Schedules quarterly business reviews with the teachers and concerned areas of the faculty for the purpose of addressing identified weaknesses and flaws in the current school curriculum.
Provides academic and leadership counselling services to the students; the purpose is to ensure the students remain on track in meeting their academic as well as life goals.
Reviews annual budget that has been allocated for the school; conducts a monthly evaluation on budget and determine if funding is enough to cover all school programs.
Actively participates in the recruitment, testing, evaluation, and selection process for teachers and for key positions in the faculty.
Make sure your description of your duties and responsibilities as Principal are well-detailed and accurate but written in a conversational tone. The recruiter will not spend much time on your work experience section. It is important that he can read and understand your job descriptions perfectly and without much effort.
Principal Resume Skills List
The ideal Principal skills list should read like a CEO's: ability to negotiate, establish and administer policies, improve the performance of personnel, encourage a culture or productivity.
Contrary to popular perception, the Principal isn't "The Terror" of your school. He or she works hard to make sure students are able to thrive and consistently perform under the best conditions.
Do you believe you have the requisite skills to be the next Principal? Here's a checklist you should look into:
Education

If you want to land the job of a high school Principal, a Bachelor degree may not be enough to be considered by the premiere schools. You should aim to have at least a Master's Degree in Education. In fact some even work toward getting a doctorate degree in Education.

Certification

Check with your state if the local government or educational agency requires certification. In our example of a resume for Principal, the candidate is from the state of Illinois which requires all principals to have a GAE or General Administrative Endorsement.

Proficient in Budget Planning

As the Principal, one of your responsibilities is to prepare the school's budget because you will be charged with funding the maintenance, upkeep and improvement of the school's grounds, facilities and of course, programs and activities to keep the students progressive. The budget will also be used in personnel management: hiring, training, recruiting new teachers plus setting aside funds for career and succession planning.

Great Interpersonal Skills

Managing a school is hard work. Not only are you responsible for the needs of the school but a greater, more important part of your job is getting the best out of your students. This is not a job that you can do on your own. You should have the ability to get all the stakeholders on-board: the teachers, parents, school officials and key people in education .Everyone has to work together and collaborate on addressing all issues that could hinder the forward progress of the students.

Leadership Ability

"Leadership" is often spoken of as an attribute but few really know what it means or entails. For the Principal, leadership starts with having a sense of accountability. You should understand that you are responsible for the outcome of all decisions you make. If you can accept responsibility, you will have the confidence to make quick decisions and solutions should outcomes prove contrary to expectations.
Principal Resume Objective
The best way to write your Principal resume objective is to take the direct approach. After all, principals are expected to be quick decision-makers and very straightforward in conduct and execution.
You can see from our sample resume objective for Principal that we made it as direct as possible.
We started out the objective statement with the fact that Bernard has a GAE certification which automatically moves him ahead of others who don't have it. We followed it up with Bernard completing a Master's Degree in Education. These two qualifications could move Bernard head and shoulders above the competition.
Then we banked on his extensive 10 plus years experience as a Principal. As a Principal, you can never have too much experience. Having more years under your belt will always be a big advantage.
Finally, Bernard shares his strongest attributes which he feels makes him right-fit for Von Steuben High School: experience, expertise, competencies, passion and commitment.
Principal Resume Format
Experience is the name of the game and you have to showcase this in your application. This is the reason why you should use the reverse chronological for your Principal resume format.
The reverse chronological is the process of writing your experience starting from the latest or current employment then moving back. The purpose of this type of format is to highlight career growth and to effective show differentiation in job description.
You can see this in full effect in our sample resume template for Principal the sections of which were arranged in this order:
Contact Information

Objective Statement

Skills

Work Experience

Education

Certifications

Personal Information
Education is likewise presented in reverse chronological format. In our sample resume for Principal, we started Bernard's educational attainment with the Master's Degree in Education.
Entry Level Principal Resume
With an entry level Principal resume, you will be at a disadvantage with a lack of experience. But don't give up. You can still get hired as a Principal if you focus on your skills and transferable experience.
Instead of the reverse chronological, you should use the Combination format which will give you the opportunity to highlight your relevant skills and explain the lack of experience.
The resume template for Principal will now be rearranged as follows:
Contact Information

Objective Statement

Skills

Certifications

Education

Work Experience

Personal Information
Use the objective statement to inform the Hiring Manager why you decided to become a Principal. You could use 1-2 sentences to state experiences that made you switch careers.
If you have strong qualifications like having a state required certification or a Master's degree, indicate it in your objective statement, strengths and certifications. It's not redundant; you are just emphasizing the fact that you are qualified to become a Principal.
Principal Resume Writing Tips
In school, students are reminded to review their answers before submitting the exams to the teacher. Likewise, we are reminding you to review the information before submitting your resume to potential employers. Here are a few valuable Principal resume writing tips:
Capitalize on the Skills Section –

If you've stated your strongest qualifications in the objective statement, don't stop there. List them again in your Skills section. Make sure the Hiring Manager knows for sure you have the requisite skills to be their Principal.

Differentiate Your Job Description –

Take a look again at our job description for Principal sample resume. There are only 5 bullet points per work experience but these are written in great detail. Differentiate your job description to show the person reviewing the resume that you know your scope of work very well.

Check for Grammatical and Spelling Errors –

Simply inexcusable for the head of an educational institution to have errors in grammar and spelling.
We are sorry that this post was not useful for you!
Let us improve this post!
Tell us how we can improve this post?