Nanny Resume Sample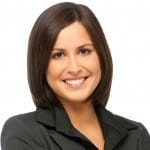 Jennifer M. Anderson
Address:            210 University Street
Phone:                (505) 123-4567
Email:                  [email protected]
Current job:      Nanny; Mr. and Mrs. Ronald F. Pennyworth
---
Objective
To provide assistance to parents by overseeing the care, guidance, safety and well-being of their children.
---
Skills
Enjoys being with children

Experienced in taking care of children

Comes from a big family; eldest of 7 siblings

Ability to make quick decisions

Highly organized

Physically fit

Punctual

Great ability to work with a team
---
Work Experience
Nanny, 2018 to Present
Mr. and Mrs. Ronald F. Pennyworth, New York City, New York
Bathing and cleaning.

Prepare their meals, formulas and vitamins.

Clean and sterilize bottles

Wash clothes.

Keep track of inventory of babies' needs.

Schedule weekly activities.

Tutor in schoolwork.

Oversee playtime schedule.

Oversee bedtime schedule.
Nanny, 2016 to 2018
Mr. and Mrs. Randall W. Smith, Portland, Oregon
Duties and Responsibilities
Bathing and cleaning.

Prepare their meals, formulas and vitamins.

Clean and sterilize bottles

Wash clothes.

Keep track of inventory of babies' needs.

Schedule weekly activities.

Tutor in schoolwork.

Oversee playtime schedule.


Oversee bedtime schedule
---
Education
College, George Fox University
Undergraduate; Bachelor of Science, Psychology
Newberg, Oregon
2012 to 2015
West Linn High School
High School Diploma
West Linn, Oregon
2008 – 2012, 3.5 GPA
---
Courses
Certification, First Aid and CPR

Certification, Child Care

Certification, Child Nutrition
---
Personal information
Single

DOB 12/02/89

Hobbies include travelling, music, cooking
Family Nanny Resume Sample
Name: Gustavo Nixon
Address: Roswell, GA 30075
Phone: (932) 694-2645
Email: [email protected]
Current job: Family Nanny at Toy Chest
Objective
I am a family nanny with a passion for early childhood education and providing a nurturing environment for children. My skills as an educator, as well as my experience working with children, have given me the knowledge and drive to provide the best care possible. I am an Eagle Scout with over four years of experience in scouting and leadership.
Work Experience
Family Nanny, 2018 – present Future Leaders
Duties and Responsibilities:
Plan, prepare and serve meals for the children and any additional family members
Plan and supervise children's activities
Provide emotional support and companionship to the children
Supervise children's homework
Provide basic care for the children including dressing, preparing, and feeding them
Supervise the children's sleep schedules
Manage the wellbeing of the children by ensuring that they are healthy and have a clean environment
Family Nanny, 2014 – 2018
Little Stars
Duties and Responsibilities:
Teach the children about household chores, such as how to make their beds and fold their clothes
Prepare the children for their day by getting them dressed and ready for school
Prepare meals for the children
Take the children on outings to places like museums and zoos so they can learn about the world around them
Give the children their baths at night, brush their teeth, and help them get ready for bed
Family Nanny, 2012 – 2014
Toy Chest
Duties and Responsibilities:
Take care of children aged
Develop and monitor children's daily routine for sleeping, eating, and playing
Provide physical and emotional support to children
Ensure children are safe at all times
Maintain a clean household
Communicate with parents regularly
Wear professional attire to work
Skills
I am excellent with children, especially infants.
I am passionate about childcare and educating children in my care.
I have experience managing an active household.
Live-in Nanny Resume Sample
Name: Kenya George
Address: Ephrata, PA 17522
Phone: (540) 954-3273
Email: [email protected]
Current job: Live-in Nanny at Treasure Box
Objective
My goal is to provide excellent care for children by helping to ensure their safety, teaching them about healthy living, and educating them about the world in a fun and engaging manner. I am passionate about caring for children and facilitating their development. My experience as a live-in nanny and caregiver has taught me what it takes to care for children with love, patience, and understanding. I am committed to remaining up-to-date with the latest in child care knowledge and techniques.
Work Experience
Live-in Nanny, 2018 – present Gingerbread House
Duties and Responsibilities:
Feeding the children
Cleaning the house
Washing dishes
Tidying up toys and clothes
Putting away groceries and other household items
Laundry, including folding and ironing clothes
Making beds
Waking children up and getting them dressed in the morning
Helping children with homework
Putting children to bed at night
Live-in Nanny, 2014 – 2018
Little Steps Preschool
Duties and Responsibilities:
Provide companionship
Play with the children
Plan fun activities for the children
Encourage the children to behave well
Prepare meals for the family and children
Clean up after meals
Polish shoes and other items to keep the house clean
Keep the children from fighting
Teach the children their daily chores
Live-in Nanny, 2012 – 2014
Treasure Box
Duties and Responsibilities:
Maintain household, including childcare and housekeeping
Provide care for children
Provide routine for children
Supervise children's homework and playtime
Provide nutritious meals for family
Maintain a healthy, clean and safe environment
Include children in daily activities as appropriate
Interact with children in an age appropriate manner
Put children to bed and tuck them in at night
Skills
Able to cook meals, to include breakfast and dinner
Have the ability to do laundry
Ability to do light housework, including dusting, vacuuming, mopping, and laundry
Ability to handle children from various ages
Have skills in event planning
Part-time Nanny Resume Sample
Name: Caiden Delgado
Address: Montclair, NJ 07042
Phone: (829) 478-3819
Email: [email protected]
Current job: Part-time Nanny at Treasure Island
Objective
I am a part-time nanny who is looking for an opportunity to work for a caring family. I have a lot of experience in childcare, and have worked with children of different ages and abilities.
Work Experience
Part-time Nanny, 2018 – present God's Treasures
Duties and Responsibilities:
Care for children as directed by the parents
Provide appropriate care, guidance, and supervision for children
Perform light housekeeping tasks as directed by the parents
Complete homework with the children, if required
Prepare nutritious meals for children
Offer appropriate snacks and drinks for children
Ensure that children are dressed for the weather and are wearing appropriate footwear
Transport children to school, extracurricular activities, and appointments as needed
Part-time Nanny, 2014 – 2018
Little Sunshine
Duties and Responsibilities:
Care for children that belong to wealthy clients
Provide meals, snacks, and drinks as needed
Play with children in a safe and supervised environment
Create crafts and games for children to enjoy
Clean up any spills and accidents
Supervise children while they bathe
Help dress children in clothing appropriate for the weather
Prepare children for bedtime
Help make children's beds
Part-time Nanny, 2012 – 2014
Treasure Island
Duties and Responsibilities:
Pick up children from school
Prepare snacks for children to eat after school
Help children with homework
Take children to play dates, museums and other activities
Make healthy meals the children enjoy
Monitor the children while they are playing on the internet or watching TV
Keep the children's rooms clean and tidy
Eat meals with the family when needed
Skills
Knowledge of child development theory and child psychology
Knowledge of safety, nutrition, and age-appropriate activities
CPR certification
Ability to work in a fast paced environment
Infant Nanny Resume Sample
Name: Lane Pugh
Address: South Windsor, CT 06074
Phone: (464) 248-4467
Email: [email protected]
Current job: Infant Nanny at Tree Grove
Objective
I am an outgoing and confident individual who is passionate about working with children. I believe my professional experience, care for children, and pastimes make me a qualified candidate for the Infant Nanny position.
As a Student of Early Childhood Development in college, I am aware of the best practices for early childhood development. I am also a certified EMT, so I am confident in my ability to handle any emergency situation that may arise.
Work Experience
Infant Nanny, 2018 – present Good Shepard
Duties and Responsibilities:
Make sure the baby is fed and healthy
Give the baby his or her bath
Change the baby's diapers
Put the baby to sleep and stay with the baby if he or she cries
Make sure the baby stays warm with a blanket
Put on TV shows or play music for the baby
Keep the house clean so it is safe for the baby
Infant Nanny, 2014 – 2018
Lords and Ladies
Duties and Responsibilities:
Being able to take care of the infants' needs
Changing diapers, feeding
Playing with the infants
Sitting with the infants on your lap
Holding and rocking the infant
Playing music or other activities to keep the infant entertained
Being able to change the diaper and feed the infant
Cleaning and sanitizing bottles
Taking care of any toys or other items for the infant
Entry-level Infant Nanny, 2012 – 2014
Tree Grove
Duties and Responsibilities:
Provide childcare and care for children according to the parents' instructions
Feed, bathe, dress, and diaper the children
Make beds, do laundry, do light housework, prepare meals
Maintain a safe environment
Perform light maintenance of the home (i.e. sweeping floors and washing dishes)
Provide children with appropriate clothing and accessories
Skills
Comfortable with basic childcare
Knowledge of infant care
Ability to provide healthy meals for infants
Family Child Care Resume Sample
Name: Trevor Marsh
Address: Phillipsburg, NJ 08865
Phone: (765) 700-2304
Email: [email protected]
Current job: Family Child Care at Tree of Life
Objective Caring for children is the most important job in the world. I am patient, compassionate, and the best at what I do. I am looking for a family child care position that will allow me to give these kids the life they deserve.
Work Experience
Family Child Care, 2018 – present Grandma's House
Duties and Responsibilities:
Supervise children's play and provide a safe environment for them to work on their social, emotional and intellectual needs
Provide children with a healthy, nutritious and well-balanced diet
Ensure the safety of all children
Protect the privacy of all children
Follow all safety procedures, policies, and protocols
Prepare daily lesson plans according to each child's age and interests
Provide children with one-to-one attention as needed
Family Child Care, 2014 – 2018
Magical Years
Duties and Responsibilities:
Provide care, supervision and education to children in a safe, loving and stimulating environment
Prepare nutritious meals, snacks, and drinks for children
Maintain a safe environment, including regularly disposing of trash, sweeping and mopping floors, washing dishes and loading dishwasher
Provide assistance and support to children with their personal care
Clean bathrooms and kitchen
Wash laundry, iron clothes, do dishes, sweep and mop floors
Family Child Care, 2012 – 2014
Tree of Life
Duties and Responsibilities:
Plan and prepare all meals
Provide physical and emotional care to children and families
Monitor all children's activities
Ensure safety of all children
Develop individualized, on-going plans for each child
Skills
I am able to interact with children of all ages and abilities
have experience working with children with special needs, including Autism
I am able to work with parents to help create a care plan that is personalized to the child's needs
I am a certified First Aid and CPR provider
Nanny Job Description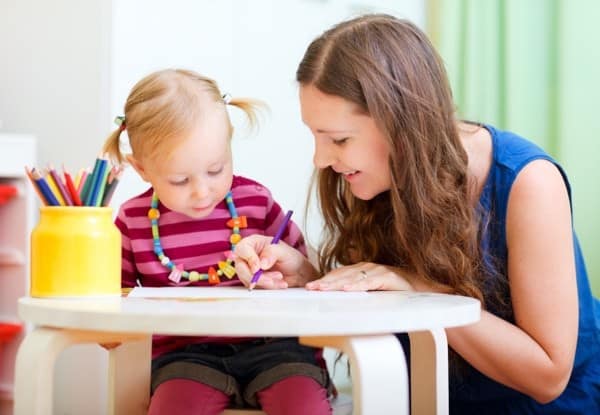 We hope the Nanny resume example has given you a clear idea on the details employers look for in a resume. While the job of a Nanny may involve clear specifications from the employer, the job description maintains standard scope of work as outlined in the following paragraphs.
The tasks and responsibilities of a Nanny will differ according to the ages, level of development and special needs of the children. Generally, these duties will cover the following areas:
Bathing.



If the employer has babies, the Nanny shall be entrusted the duties of washing, bathing and changing the children. She must be familiar with the cleansing materials to use with babies and the correct manner of handling them during washing.

She should be organized in ensuring the availability of clean clothes, underwear and diapers. The most experienced nannies will review the inventory constantly to make sure there are always diapers in stock.
Food Preparation.



The Nanny will also ensure food of the children are prepared and served on schedule every day.

For babies, the Nanny will be in charge of cleaning and sterilizing baby bottles and preparing formula according to instructions. She has to keep track of the dietary recommendations of the babies' Pediatrician. The Nanny shall serve only food that is prepared under the strictest of guidelines. She will not serve food that has not been cleared by the employer or a nutritionist. She will oversee that all dining ware and utensils have been properly cleaned and sterilized.


Scheduling of Activities.



Children are usually kept busy by their parents who enroll them in activities designed to develop and nurture their mental, physical and emotional well being.

The Nanny shall be in charge of making sure the schedules for these activities follow through.


Playtime.



Of course, children need to experience life as children. This means time for self-discovery. Playtime ensures that children are in touch with their emotions and in control of their motor skills.

The Nanny is there to provide companionship as a playmate. In playtime, an experienced Nanny serves to give positive feedback and reinforcement to children. She knows how to accommodate and encourage a child's imagination and shows great patience in answering questions.


Homework and Study.



A Nanny shall also guide children in their homework and study. Her role is to stimulate and nurture their intellect and love for study. She should not enable them to the point that they entrust their homework for her to complete.

A good Nanny is one who can instill the value of education and a passion for learning to the children.
Nanny Ideal Job Qualifications
If you plan to become a Nanny you should possess the following qualifications for the job:
At least High School Graduate.

A Nanny should have good exposure in formal education so she will know how to guide children with their schoolwork.

Experience taking care of children.

The best candidate for a Nanny is one who understands what it means to take care of children. She should have the experience of being around children with different behavioral patterns and mannerisms.

Certification in Child Care, CPR and First Aid.

Curiosity and lack of motor skills development will often lead to injury. Every Nanny should undergo training and certification in basic First Aid treatment. She should not lose her composure should a serious incident befall a child under her care.

Physically Fit.

Children particularly toddlers can be a handful. They would want to play more often and appear to never run out of energy. If you want to be a Nanny, you should be physically fit enough to keep up with the children.

Emotionally Mature.

Developing children are constantly grappling with their emotions. A good Nanny is one who can expertly navigate situations when a child loses control over his or her emotions and safely defuse them without further incident.

Flexible Schedule.

A Nanny does not have fixed hours. Her schedule would depend on the schedule of the children. If you want to have a career as a Nanny, you should be prepared to compromise your schedule.
Becoming a Nanny carries a huge responsibility because you are in charge of the development of children while the parents are attending to work and career.
The challenge for nannies is overcoming emotional attachment to the children. And the same can be said for the children. Eventually the time will come when the children will have to be more independent.
We are sorry that this post was not useful for you!
Let us improve this post!
Tell us how we can improve this post?