Librarian Resume Sample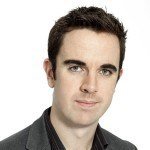 Aurora P. David
Address:      7479 Dortmund Drive, Huntsville, AL
Phone:         (938) 276 4174
Email:           [email protected]
Current Job: Librarian; District Court of Huntsville, Huntsville, AL
---
Objective
5 years of experience as the Librarian in a legal capacity, seeks to become the Catalogue Librarian for District Court of Auburn. Core competencies include cataloguing, legal research, and experience with Integrated Library Systems (ILS). I have a Masters in Library Science and a Bachelor Degree in English from the University of Alabama. I am proficient in MS Office and a few graphic design software programs.
---
Skills
MLS – University of Alabama, 2010.
Bachelor Degree in English – University of Alabama, 2008
7 years experience in the Librarian profession; 5 years in the legal industry
Knowledgeable in MS Office, Adobe Photoshop, and Adobe Illustrator.
Excellent communication skills.
High-level customer service.
Positive disposition
---
Work Experience
Librarian; 2017 to Present
District Court of Huntsville, Huntsville, AL
Responsibilities:
Performs legal research, non-legal research, and reference services by utilizing print and electronic resources as required by the judges, their staff, and other district court personnel.
Conducts training courses and seminars to court personnel on Bloomberg Law, Westlaw, Lexis, and other research materials.
Develops training modules, research materials, and promotional materials as needed by the Library.
Assists with collection development, acquisitions, and inventory management programs for the library.
Utilizes the Integrated Library System to manage all acquisitions; carries out serial control and management reports.
Librarian – Catalog; 2014 to 2017
District Court of Huntsville, Huntsville, AL
Responsibilities:
Provided support for cataloguing, serial processing, catalogue maintenance, and the actual processing for various formats and locations,
Created and documented bibliographic workflows for the purpose of improving existing systems.
Attended to requests from court personnel regarding access to printed and digitized materials,
Introduced the latest cataloguing techniques and metadata developments; provided expert advice to the library regarding access to information resources.
Assisted with the procurement and financial responsibilities for the library.
Librarian; 2012 to 2014
Challenger Middle School; Huntsville, AL
Assisted students, teachers, and library patrons in finding reference materials.
Maintained library inventory and conducted frequent audits on the information on file.
Provided assistance to patrons who need to access electronic records and journals.
Processed borrowing of books, documents, and journals.
Received publications on return; processed overdue fees, if needed.
---
Education
Masters Degree in Library Science
University of Alabama
Birmingham, AL
2010 to 2012
Bachelor Degree in English
University of Alabama
Birmingham. AL
2006 to 2010
Columbia High School
Huntsville, AL
2002 to 2006
---
Librarian Assistant Resume Sample
Sumaya Patrick

Address: Eden Prairie, MN 55347
Phone: (432) 3366089
Email: [email protected]
Current job: Librarian Assistant at Dick's Sporting Goods in Fauxcester Park
Objective
I'm a Librarian Assistant with a passion for working with the public and love to see customers find what they're looking for. I graduated from UCLA with a degree in Public Policy and Social Welfare. I'm confident that I have the experience and skills to be a successful Librarian Assistant and would love an opportunity to share my skills and knowledge.
Work Experience
Librarian Assistant, 2018 – present
Dick's Sporting Goods in Fauxcester Park
Duties and Responsibilities:
Provides bibliographic instruction and reference consultations.
Assists with the ordering of library materials.
Assists patrons on the use of library databases.
Assists with the selection of books for purchase.
Performs administrative tasks such as filing, sorting, and labelling.
Maintains library displays and exhibits.
Maintains library furniture
Librarian Assistant, 2014 – 2018
Freddie Mac in Fauxcester Park
Duties and Responsibilities:
Perform circulation, inventory, and maintenance duties

Cover the front desk during lunch hour

Assist in ordering, cataloguing, and shelving library materials

Take inventory of the children's collection in the library

Maintain the library's website

Maintain the library's Facebook page

Create online photo gallery for library materials

Assist with program planning
Entry-level Librarian, 2012 – 2014
DTE Energy in Fauxcester Park
Duties and Responsibilities:
Researching and locating books for patrons
Checking the availability of books
Ordering books for the library
Organizing and maintaining the library collection
Cleaning and maintaining the library equipment
Skills
Experience in using Microsoft Office suite and other employed software
Experience in organizing and cataloguing books
Good organizational and problem solving skills
Ability to follow and enforce policies and procedures
Knowledge of Dewey Decimal Classification System and Library of Congress Classification
Ability to work efficiently with a variety of tasks
Ability to work on a team
Knowledge of author, title, and subject headings
Librarian Coordinator Resume Sample
Nabilah Kennedy

Address: Los Angeles, CA 90008
Phone: (402) 4251927
Email: [email protected]
Current job: Librarian Coordinator at Tech Data in Hosview
Objective
I am a creative, efficient, and successful Librarian Coordinator. I have a proven track record of providing exceptional customer service while overseeing the library's collection development program.
I am creative with an eye for detail. I am an efficient multitasker who is passionate about supporting knowledge sharing, teaching, and lifelong learning. I am a successful Librarian Coordinator who has demonstrated success in managing diverse collections while ensuring that the library's services are available to all members.
Work Experience
Librarian Coordinator, 2018 – present
Tech Data in Hosview
Duties and Responsibilities:
Interacts with library patrons and other library staff
Oversees library collection and assists with acquisition of new books
Performs circulation and shelving duties, such as ordering and shelving books, and keeping inventory
Serves as liaison to outside agencies such as publishers, media distributors, and conference organizers; may make presentations at conferences
Maintains records of patron requests, orders, and other transactions;
Librarian Coordinator, 2014 – 2018
DuPont de Nemours in Hosview
Duties and Responsibilities:
Assess and recommend new materials to add to the library's collection
Provide guidance and assistance to patrons to help them find and access information in a variety of formats
Assist in the development and implementation of policies and procedures that ensure the library complies with federal, state, and local laws
Assist in the development and implementation of policies and procedures that ensure the library complies with federal, state, and local laws
Entry-level Librarian, 2012 – 2014
Dillard's in Hosview
Duties and Responsibilities:
Planning and executing workshops for young readers, families, and students
Developing reading programs for schools, organizations, and communities
Managing the library, including developing policies and procedures to ensure the safety of the collections
Maintaining records of past events to keep track of continuing trends
Organizing and steering the library budget
Hiring staff for the library
Monitoring staff performance
Coordinating with staff, parents, and volunteers to create
Skills
Knowledge of library cataloguing system
Ability to organize and maintain the library's collection
Strong research skills
Ability to use computer programs
Ability to work independently while managing time appropriately
Ability to work collaboratively with others
Knowledge of library management systems
Knowledge of digital technologies
Knowledge of copyright issues
Ability to use Microsoft office suite
Librarian Supervisor Resume Sample
Sid Lamb

Address: Longwood, FL 32779
Phone: (640) 7359845
Email: [email protected]
Current job: Librarian Supervisor at Univar in Julham
Objective
I am a librarian with over 15 years of experience working in the library field. I am keen to work in a management position and want to gain experience in this area.

I am looking for a Librarian Supervisor position with a company that values diversity and can provide me with the opportunity to use my strong leadership skills.
Work Experience
Librarian Supervisor, 2018 – present
Univar in Julham
Duties and Responsibilities:
Supervise and coordinate the activities of librarians and library support staff
Hire and train new staff
Evaluate the performance of staff and delegate work to individual members
Provide leadership and direction to staff
Coordinate and manage administrative and clerical functions
Ensure the smooth running of library services
Supervise and coordinate the activities of librarians and library support staff
Hire and train new staff
Librarian Supervisor, 2014 – 2018
Motorola Solutions in Julham
Duties and Responsibilities:
Create and oversee library programming and educational initiatives
Maintain library records and registration
Provide library staff with ongoing support and training
Supervise and manage library staff and volunteers
Plan and organize library resources and materials
Identify and evaluate new library resources and materials
Coordinate with other staff to provide customer service
Entry-level Librarian, 2012 – 2014
Becton Dickinson in Julham
Duties and Responsibilities:
Manage daily collections of books and periodicals
Hire, train and supervise library staff
Organize and promote library programs and events
Encourage and assist library patrons with their research needs
Plan and implement current digital information services
Create public relations materials on the library
Create budgets for the library
Skills
Ability to lead a team of librarians
Excellent problem solving skills
Ability to manage a budget
Excellent customer service skills
Ability to train new employees
Ability to keep the library organized and clean
Ability to work with a team of other librarians
Ability to make presentations in front of groups
Ability to solve computer problems
Knowledge of library practices and policies
Knowledge of library layout and organization
Senior Librarian Resume Sample
Tayla Gardner

Address: Columbus, GA 31904
Phone: (503) 2468325
Email: [email protected]
Current job: Senior Librarian at U.S. Bancorp in Queensmouth
Objective
I am a passionate Senior Librarian with a proven track record of success. I have over 10 years of experience managing projects, leading teams, and meeting tight deadlines. I have a proven ability to excel in a changing environment and deliver desired outcomes.
Work Experience
Senior Librarian, 2018 – present
U.S. Bancorp in Queensmouth
Duties and Responsibilities:
Manage the library's acquisitions of new materials
Select, order, and place in the library's collection books, magazines, newspapers, recordings, films, or other materials in accordance with the library's collection development policy
Oversee the library's security system
Review and evaluate library materials for content according to established library policies
Coordinate library resources with the resources of other libraries in the region
Evaluate new technologies for use in the library
Senior Librarian, 2014 – 2018
Republic Services in Queensmouth
Duties and Responsibilities:
Supervise library staff and volunteers
Oversee the library's budget and expenditure
Coordinate book donations and review new books for purchase
Develop and publish a library mission statement
Maintain a list of available vendors of library supplies
Maintain a list of available vendors for new books
Develop a plan for the library's future
Monitor the library's facility to ensure compliance with fire, health, and safety codes
Entry-level Librarian, 2012 – 2014
United Natural Foods in Queensmouth
Duties and Responsibilities:
Provide reference service to students, faculty, and staff
Locate, organize, and retrieve materials
Coordinate the acquisition of new materials
Evaluate and archive collections
Serve as liaison for overdue books
Plan and supervise the library budget
Supervise library operations
Skills
Ability to work with patrons, staff, and other organizations to enhance library resources
Experience with database searching, cataloguing, and organizing resources
Ability to use the Dewey Decimal Classification system
Knowledge of Library of Congress classification system
Knowledge of the public library system in Ohio
Experience with sorting, shelving, and maintaining books
Knowledge of book repair and handling
Knowledge of the book repair process
Librarian Skills List
Librarians are no longer just limited to the library. Offices that have a large volume of documents need a Librarian to help them catalog all publications for better organization. However, you need a diversified Librarian skills list.
Education. A Masters Degree in Library Sciences (MLS) is a must if you want to open up better career opportunities. In the United States, the program must be approved by the American Library Association (ALA).

Before getting an MLS, get a college degree in a related course. In our sample resume for a Librarian, Aurora has a college degree in English. Other relevant courses are Literature and Art History.


Certification. There are countries and states that may require a Librarian to be certified or licensed before getting the job. Find out the name of the regulating agency for Librarians in your area. Then get all the requirements needed to take the licensure exam.


Research Skills. In some industries, research is a big part of the job. This is especially true if you are working for the government or for a legal entity. The reason for this is that Librarians are also asked to develop teaching and training materials as well as create reference sources.


Computer Skills. While index cards may still be used in some cataloguing systems, for the most part, all the work is done by computers. You should be proficient in spreadsheet software programs, database management, and CRM programs.

Likewise, you should take some time to learn graphic design software as Librarians are often tasked to design and create promotional materials.


Positive Disposition. Even though the library is a quiet place, you will always be in the company of people. Students, teachers, personnel, and visitors will be asking your help in finding resources.


Sometimes it can be trying, especially if the person cannot clearly articulate what he/she is looking for. Having a positive disposition will contribute to providing good customer service.
Librarian Resume Objective
Just because it occupies a small section, you should not overlook the value of your Librarian resume objective. For one, you can be sure that the recruiter will see it before he/she gets to your Work Experience. A well-written objective statement can encourage the recruiter to explore your resume further.
We wrote our sample resume objective like a sales pitch. We made sure the strongest qualities of Aurora are front and centre. To be sure, review the job post. If you have all the required skills for the job, indicate them right away in your objective statement.
Lastly, don't forget to tell the recruiter why you are applying. Don't think the reason is obvious. By stating why you are applying, you are confirming your interest in the job. At the same time, it shows respect to the company you are applying for.
Librarian Resume Format
Make the recruiter's job easy by using the Chronological as your Librarian resume format. There are 3 reasons why recruiters prefer the Chronological:
Keeps the resume organized.
The resume is easier to read and follow.
The recruiter can see where your current skill set and experience are at.
When using the Chronological, you should begin from your most current Work Experience. Identify at least 5 responsibilities that you managed as the Librarian. From there, work your way back to your earliest experience.
Arrange the sections of your resume according to our sample template for a Librarian:
Contact Information
Objective Statement
Strengths
Work Experience
Education
Personal Information
If you are certified or licensed, you relocate "Certifications/Licenses" below Strengths. This rearrangement will put more emphasis on your technical qualifications.
Entry Level Librarian Resume
If you have an entry-level Librarian resume, apply to the jobs that specifically state "For entry-level Librarians only" or "Experience not required".
For those coming out of college and don't have plans on taking an MLS, consider an On-The-Job position. Schools, companies, and offices prefer to hire Librarians who have extensive work experience. By doing OJT work, you will be adding to your Work Experience as well as knowledge.
You might also want to apply to a Library Assistant position first before taking on the duties of a Librarian.
If you don't have Work Experience, shift from the Chronological to the Functional format. The sections of the resume will be rearranged as follows:
Contact Information
Objective Statement
Strengths
Education
Work Experience
Personal Information
Librarian Resume Writing Tips
Write your resume the same way you manage a Library. All information must be expertly organized. It should be easy for the recruiter to find what he/she is looking for in your application. Take a few seconds to review our Librarian resume writing tips.
Remove All Errors In Spelling and Grammar – The recruiter won't be able to trust with the job if he/she finds errors in spelling and grammar in your resume. These types of mistakes will give the impression that you are sloppy, disorganized, and irresponsible.
Don't Include Irrelevant Experience – Did you use to work as a cashier in a convenient store? There is no need to include this type of Work Experience on your resume. Irrelevant content will make your resume unnecessarily longer and may only distract the recruiter from the more important details.
By using our Librarian resume sample, preparing your application will be much easier. Make sure the details are always updated. Lastly, never submit the same resume to different employers. Show that you care by coming up with a resume that is customized according to the needs of the job.
We are sorry that this post was not useful for you!
Let us improve this post!
Tell us how we can improve this post?