Dance Teacher Resume Sample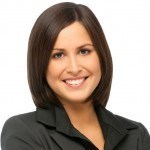 Margaret H. Wallace

Address: 78945 Del Monte Avenue, Las Vegas, NV
Phone: (702) 978 5678
Email: [email protected]
Current Job: Dance Teacher; Belmont Studios, Las Vegas, NV.
---
Objective
Professional Dancer with a valid license to teach in Nevada and certifications in hip hop, jazz, and tap dancing is interested in becoming a Dance Teacher for Big Ticket School of the Performing Arts. I have 4 years of work experience as a Dance Teacher and choreographer.
---
Summary of Skills and Achievements
Professional Teaching License in the state of Nevada
Certified in Jazz Dance
Certified in Hip Hop and Street Dance
Certified in Tap
More than 15 years experience as a Dancer
Performed in more than 200 shows including 70 international productions.
Total number of students taught in 4 years is 250.
---
Work Experience
Dance Teacher; 2020 to Present
Belmont Studios; Las Vegas, NV
Responsibilities:
Teach hip hop, jazz, and tap to a variety of students ranging from 5-year-olds to professional dancers working in Las Vegas.
Prepare teaching curriculum including lesson plans, activities, and performances.
Teach students the history of a specific style of dance.
Conduct a step-by-step process of each dance style to make it easier for students to understand.
Evaluate the performance of each student.
Grade the performance of each student.
Motivate and encourage students to become the best version of themselves in dance.
Act as the lead choreographer when students participate in inter-city competitions.
Choreograph the routines that won 2017, 2018, and 2019 Hip Hop Street Challenge.
Choreographer; 2015 to 2020
Freelancer/Self-Employed; Las Vegas, NV
Responsibilities
Offer choreography service to schools, organizations, and other dance studios.
Teach hip hop, jazz, and tap styles of dance.
Conduct personalized and group dance lessons.
Create lesson plans and training routines for students.
Provide choreography for Lincoln Falls High School that won the inter-city cheerleading championship in 2016.
---
Education
College
Bachelor Degree
Theater and the Performing Arts
Las Vegas College
Henderson, NV
2011 to 2015
High School
Nevada State High School
Las Vegas, NV
2007 to 2011
Dance Instructor Resume Sample
Name: Nathen Krause
Address: Hempstead, NY 11550
Phone: (746) 227-5327
Email: [email protected]
Current job: Dance Instructor at Central-Phenix City High School
Objective
I am a highly skilled, creative and engaging dance instructor with a track record of success in the industry. My experience includes working with children and adults across all ages and levels, from beginner to advanced.
I have been teaching various forms of dance for 10 years and I am confident in my ability to share my knowledge and expertise with others. My goal is to help my students discover the joy of movement through dance. I am dedicated to providing a positive learning environment that is safe, supportive
Work Experience
Dance Instructor, 2018 – present
Autauga Academy
Duties and Responsibilities:
Teach dance classes to students of all ages
Create lesson plans and choreograph routines
Maintain a positive, welcoming environment in the studio
Work closely with students, parents, and instructors to foster a sense of community
Maintain studio inventory and choreograph routines for studio staff
Plan and execute dance routine for school presentations
Provide feedback on student progress
Communicate with parents about class content and progress
Dance Instructor, 2014 – 2018
Bessemer City High School
Duties and Responsibilities:
Work with students of varying ages and abilities to improve technique and build confidence
Create personalized programs for each student that are relevant to their abilities, goals, and interests
Offer a variety of classes for small groups or individuals in both group and private settings
Schedule and advertise classes as needed
Create lesson plans for different levels of students, which should include a variety of exercises, demonstrations, and discussions
Use a variety of teaching methods to keep classes interesting
Entry-level Dance Instructor, 2012 – 2014
Central-Phenix City High School
Duties and Responsibilities:
Works with a team of instructors to create and maintain class curriculums
Coordinates with the organization and planning committee to ensure an effective, enjoyable, and safe event
Provides customer service to all clients by answering questions and resolving any concerns they may have
Monitors the class environment to ensure safety, including providing hydration throughout the session
Works with the event coordinator to establish timelines, plans, and logistics for the event
Skills
Patience
Can work with any type of personalities
Can adapt to people's needs
Team work capabilities
Dance Choreographer Resume Sample
Name: Karissa Howard
Address: Melrose, MA 02176
Phone: (356) 375-8765
Email: [email protected]
Current job: Dance Choreographer at Ashville High School
Objective
My goal is to be a professional choreographer. I specialize in modern dance and classical ballet, and can also provide knowledge in tap, jazz, and hip-hop. I have been dancing for over 15 years and have been choreographing for the past 2 years. I am a dedicated, patient, and encouraging teacher who is committed to teaching at all levels.
Work Experience
Dance Choreographer, 2018 – present
Autaugaville School
Duties and Responsibilities:
Create dances
Dance choreographer, designs and creates dances, considering people's abilities, the size and shape of performance space, and the type of dance to be performed.
Designs and creates dances
Considers people's abilities, the size and shape of performance space, and the type of dance to be performed
Dance Choreographer, 2014 – 2018
Center Point High School
Duties and Responsibilities:
Designing and planning dance pieces, then teaching them to students
Creating costumes for all dancers
Working on set design and directing other staff members
Helping dancers with technique and form
Helping to raise funds for dance programs
Creating annual reports
Entry-level Dance Choreographer, 2012 – 2014
Ashville High School
Duties and Responsibilities:
Direct, create, and choreograph dance routines for live performances.
Plan and coordinate the timing of dance routines with lighting changes, sound effects, and other technical elements.
Compile and edit video footage for live performances.
Collaborate with dancers, musicians, and other creative personnel to plan and execute the vision for a live performance.
Skills
Extensive knowledge of various styles of dance
Ability to create new routines
Ability to train dancers
Ability to teach others about dance
Successful experience teaching children
Successful experience teaching adults
Successful experience designing dance routines for specific occasions
Ability to judge dance competitions and award prizes to winners
Ability to teach students how to dance for a competition or performance
Successful experience creating dances for television shows, advertisements, and plays
Ballet Dance Teacher Resume Sample
Name: Guadalupe Curry
Address: Clover, SC 29710
Phone: (283) 991-5548
Email: [email protected]
Current job: Ballet Dance Teacher at Moody High School
Objective
I am a devoted and enthusiastic teacher with an intense passion for ballet. I am a hard-working, dedicated, and highly motivated individual and can be relied upon to maintain a professional attitude at all times.
As a Ballet Dance Teacher, I will provide a friendly and welcoming environment for my future students in which they can grow and develop their skills. I will be able to provide my students with the first-rate instruction they need to become successful, professional dancers.
Work Experience
Ballet Dance Teacher, 2018 – present
Billingsley High School
Duties and Responsibilities:
Give ballet classes to children and adults
Provide technical and artistic feedback to dancers
Plan and execute lessons
Assign appropriate homework for students
Monitor student progress and make adjustments as needed
Set up and maintain a detailed lesson plan
Create a performance schedule and marketing plan
Attend performances to provide feedback on student's performance
Ballet Dance Teacher, 2014 – 2018
Clay-Chalkville High School
Duties and Responsibilities:
ASSISTANT BALLET TEACHER
Teach ballet to all levels
Teach pointe class for more advanced students
Maintain good relations with parents and school staff
Attend all school functions
Organize and maintain supply closet
Attend continuing education classes and workshops
Maintain choreography library for class instruction and student performances
Purchase new ballet shoes for students, as needed
Entry-level Ballet Dance Teacher, 2012 – 2014
Moody High School
Duties and Responsibilities:
Designs, teaches and choreographs the complete curriculum for a ballet class
Instructs students in classical, neoclassical, contemporary, and improvisational ballet techniques
Demonstrates and explains the correct use of ballet terminology, including plié, pirouette, dégagé, and arabesque
Selects repertoire from a variety of sources to provide students with a well-rounded curriculum
Skills
Ability to teach all levels
Knowledge of ballet, folk, modern and jazz dance
Ability to teach children
Knowledge of anatomy
Ability to teach pointe
Ability to create choreography
Ability to create and follow a lesson plan
Knowledge of music and how it can be used in dance
Knowledge of how to teach various dance techniques
Knowledge of different teaching methods
Greek Dance Teacher Resume Sample
Name: Sandra Frost
Address: Greenville, NC 27834
Phone: (400) 904-6261
Email: [email protected]
Current job: Greek Dance Teacher at Pell City High School
Objective
A detail-oriented, creative Greek Dance instructor with over 10 years of teaching experience is seeking a full-time position to share their love of the art form with others.
I have experience teaching children, adults, and adults with disabilities. I am a passionate, dedicated professional with a demonstrated history of success.
Work Experience
Greek Dance Teacher, 2018 – present
Prattville Christian Academy
Duties and Responsibilities:
Dance teacher will teach students to be proficient in Greek dances
Teach appropriate steps, movements, and technique to Greek dances
Teach students to create a performance with other dancers
Train and assist dancers in rehearsal and performance of dances
Work with students on movement, vocal production, musicality, stage presence, and dance routines
Assist in the choreography of dances and routines
Teach students to understand the history of classical Greek dance
Greek Dance Teacher, 2014 – 2018
Corner High School
Duties and Responsibilities:
Teaches step-by-step instructions on how to perform Greek dance moves
Participates in regular meetings with dance coordinators to discuss upcoming performances, studio schedules, and educational opportunities
Attends and monitors dance classes to provide feedback to instructors and dancers
Entry-level Greek Dance Teacher, 2012 – 2014
Pell City High School
Duties and Responsibilities:
Teach classes on the history and traditions of the Greek culture.
Create a curriculum for students with different skill levels.
Teach classes on the history and traditions of the Greek culture.
Schedule and organize class times, dates, and locations.
Create a curriculum for students with different skill levels.
Develop a syllabus for every course taught.
Write lesson plans to support the curriculum and syllabus.
Skills
Ability to develop and teach a wide assortment of dance routines
Knowledge of Greek dancing
Ability to plan, organize, and execute dance routines
Flexibility in teaching styles
Experience in creating choreography for dance groups
Ability to work with children, teens, and adults
Ability to work in a team setting
Knowledge of different musical styles
Knowledge of ancient Greek history and culture
Contemporary Dance Teacher Resume Sample
Name: Blaine Chang
Address: West Chicago, IL 60185
Phone: (431) 770-7177
Email: [email protected]
Current job: Contemporary Dance Teacher at Ragland High School
Objective
I am a Certified Contemporary Dance Teacher with over 8 years of experience teaching. I am looking for a teaching position in the Dayton, Ohio area. I'm an energetic, enthusiastic and passionate teacher who is committed to providing the best teaching experience for students of all ages and levels.
My professional experience includes dance faculty for the Miami Valley Youth Orchestras for 6 years; working with children and adults at the University of Dayton Dance Program Lab; teaching private lessons in the Dayton and Miami Valley
Work Experience
Contemporary Dance Teacher, 2018 – present
Prattville High School
Duties and Responsibilities:
Teach students of different ages
Work with different types of dance styles
Provide feedback during private lessons
Prepare and teach dance classes
Coordinate with other dance teachers to create a cohesive curriculum
Assist with choreography
Assist with marketing and promotion
Assist with event planning
Contemporary Dance Teacher, 2014 – 2018
Ensley High School
Duties and Responsibilities:
Teaches dance classes
Designs dance classes
Creates choreography for dance teams, including costumes and set design
Creates choreography for other dancers
Improves or changes the dance studio to meet their needs
Maintains studio floors and equipment
Performs administrative tasks including payroll and billing
Organizes and sells tickets for events, productions and performances
Entry-level Contemporary Dance Teacher, 2012 – 2014
Ragland High School
Duties and Responsibilities:
Creates and maintains a positive learning environment for all students, which includes teaching students to be active listeners and strong leaders
Develops age-appropriate activities based on the curriculum and objectives for each class
Teaches dance class curriculum, including contemporary dance, ballet, tap, jazz, hip hop, and musical theater
Provides students with constructive feedback on their progress
Demonstrates dance moves accurately and clearly to students
Skills
Teaching experience
Ability to choreograph dance routines
Worked with children of all skill levels
Ability to work with a group of people to create a dance performance
Ability to teach a range of different dance disciplines
Ability to teach different types of dance classes, such as Jazz, Hip Hop, and Ballet
Ability to work well with children
Ability to work well in a team environment
Modern Dance Teacher Resume Sample
Name: Ruth Bennett
Address: Marquette, MI 49855
Phone: (918) 302-0685
Email: [email protected]
Current job: Modern Dance Teacher at Springville High School
Objective
I am a passionate and dynamic teacher who can bring the joy of dance to a diverse range of students. I am committed to encouraging my students to work hard and enjoy themselves, and I strive to provide a safe and nurturing environment in which they can grow and learn.
Work Experience
Modern Dance Teacher, 2018 – present
Marbury High School
Duties and Responsibilities:
Teach Modern Dance in a classroom setting
Assess student progress
Document student progress and performance
Create and maintain lesson plans
Create and maintain student records or files
Maintain a clean classroom and storage room
Assist with choreography
Assist with public performances
Modern Dance Teacher, 2014 – 2018
Fairfield High Preparatory School
Duties and Responsibilities:
Teach dance classes to a variety of age groups and skill levels
Plan and implement weekly lessons
Create and maintain a syllabus for the class
Recruit new students and maintain a waiting list
Schedule rehearsals with current dancers
Work with parents and guardians to schedule lessons and auditions
Create and maintain a dance repertoire
Hire assistant instructors, if needed
Communicate with parents and guardians of current dancers to create next semester's
Entry-level Modern Dance Teacher, 2012 – 2014
Springville High School
Duties and Responsibilities:
Teaching Modern Dance to children and adults
Leading classes and workshops
Offer dance technique, theory, and history to students
Identify and assess strengths, weaknesses, and learning style of students
Plan and implement dance programs
Record attendance
Create lesson plans to teach dance skills
Assign homework to students with late assignments
Provide constructive feedback to students on their work
Assign grades to student work
Skills
Trained in Modern Dance
Ability to choreograph and teach Modern Dance
Experience with teaching beginner dancers
Experience with teaching intermediate and advanced dancers
Ability to teach in a variety of settings, such as school, community center, or studio
Ability to teach adults and children
Ability to teach at all levels
Ability to instruct students in technique, style, and repertoire
Ability to instruct students in movement studies and dance history
How To Write A Good Dance Teacher Resume
Just because you can dance really well doesn't mean you can just show up, do a few fancy moves, and you'll get the teaching job right away. Not so fast – you have to be interviewed first and the way to the interview door is with a good Dance Teacher resume.
Highlight Your Teaching Experience
There are athletes who became successful coaches after they retired. And there are some who didn't. It's not just about your dancing ability.
Can you teach?
Teaching requires a different skill set. You must have excellent communication skills and articulate instructions clearly. You must have the ability to extract the best from raw talent – get your students to discover and harness their full potential as dancers.
If you have the skill to teach, share a few examples in the work experience section.
Choose the Right Resume Format
Choosing the right resume format is like choosing the right partner. You must choose the resume format that best showcases your skills and qualifications as a Dance Teacher.
Since you're applying for a Dance Teacher position, chances are you have extensive experience as a dancer and as a teacher or choreographer. If that's the case, use the reverse-chronological format.
The structure of the reverse-chronological format is as follows:
Contact Information
Objective Statement
Summary of Skills/Strengths
Work Experience
Education
The reverse-chronological format puts the spotlight on your work experience. You start off with your current or most recent employment then work your way back. Recruiters prefer this type of format because it's easy to assess the level of experience of the applicant.
State Your Achievements
Adding numbers to your resume will give it more credibility. What sort of numbers you might ask:
Number of performances you made
The largest audience you performed for
Number of performance that you choreographed
Number of students you've taught
Awards and recognitions you've received
You can share this information by including a Summary of Skills and Achievements section or in the work experience section and in the objective statement.
Personalize Your Resume
Each dance teaching job is different. The company might be looking for someone who can choreograph cheerleading moves. Another company might prefer a Dance Teacher with the experience of teaching kids as young as 5 years old.
Review the job ad carefully and take note of the employer's specific requirements and expectations.
If you're qualified to handle the scope of work and the duties and responsibilities, tailor-fit the information in your resume to respond to the immediate needs of the employer.
Dance Teacher Skills List
What types of Dance Teacher skills and abilities are recruiters looking for in a resume? For sure, each dance school or studio has its own requirements for its Dance Teacher. Read the job ad carefully and find out if you can make the cut. You can be certain that the list of requirements will touch on the skills identified below.
Dance SpecializationThere are so many styles of dancing. The most in-demand dance teachers are trained in different forms of dance. For example, Paula Abdul was known for street dance but she can tap dance and perform ballet as well. On your resume, create a list of dance styles that you have mastered.
Proof of QualificationGetting certified as an expert in some of the dance styles you mentioned will help your resume gain attention. Another way you can show proof of qualification or mastery is by including information on the competitions you've joined and won. There are regular dance competitions for ballroom dancing, hip hop, and jazz dancing. You could also mention the shows you've performed at.
EducationThe minimum level of educational attainment required for a Dance Teacher is a high school diploma or a GED score. In some cases, a college degree in Theatre and the Performing Arts.
CertificationSome dance schools and studios might require the Dance Teacher to have completed certification courses to become a professional Dance Teacher. The school or studio itself might offer the course or you might be allowed to sign up for courses given out by an accredited dance certification agency. If your goal is to teach at a fitness centre, you might be required to become a licensed Personal Trainer first.
Professional Teaching LicenseNow comes the part of becoming a Teacher! Yes, you have to show proof that you can teach by getting a professional license. The procedure may vary from state-to-state and the courses will depend on the age levels you plan to teach.
Higher LearningFor more prestigious opportunities such as becoming a Dance Teacher at a university or a conservatory, you may have to complete a Master's Degree in Fine Arts or a Doctorate Degree in Dance.
Physical FitnessFirst impressions last. To be considered for the job – you have to look the part. As a Dance Teacher, you'll spend hours on your feet teaching classes or coaching individuals for competition or private instruction. The school won't take chances hiring a Dance Teacher who might not outlast his students.
Dance Teacher Duties And Responsibilities For The Work Experience Section
When applying for the position of Dance Teacher, which skill should you focus more on – dance or teach? With this job title, "Dance" is the noun and "Teacher" is the verb. Since work is an act, it would be advisable to focus more on your ability to teach.
That said, you must also touch on your ability to dance as this adds more value to this skill.
Here's an example of how your Dance Teacher duties and responsibilities should appear on your work experience section:
Create lesson plans, curriculums, and a list of activities for dance students.
Teach students the histories of specific dance styles.
Perform a step-by-step process of how to learn a particular style of dance.
Engage actively with students and assess their learning abilities.
Grade performance of each student.
Motivate students to get better.
Develop choreography routines for specific purposes.
Maintain a collaborative, productive, professional, and fun environment.
Correct techniques as necessary.
As you can see, the job descriptions are short, very easy to understand, but with enough details to make them concise.
A style of dance might be technical, but your resume doesn't have to be one. Like a good dance partner, make your resume easy to read and follow for the recruiter.
Entry-Level Dance Teacher Resume
Do you have an entry-level Dance Teacher resume? It might be your first time applying for the position but if you can prove that you can teach as well as dance, you can get hired by the school or organization.
Choose the Reverse-Chronological Format
This is still your best choice even if you don't have experience as a teacher. You can put your experience as a dancer and highlight your accomplishments to get more attention from the recruiter.
Include Freelance Experience
Did you teach dance as a side hustle? If so, share your experience with the recruiter. It still counts as teaching experience. Make sure to include details such as the number of students taught, years of freelance experience, and if your students won many competitions and awards.
Include Links to Your Social Media
Upload videos of your best dance routines and a few sessions where you're training or teaching students on YouTube, Instagram, or TikTok. Then, include these links in your resume. There's a good chance the recruiter will click on these links so he can see how well you dance and teach.
Don't be discouraged if you're not getting any call-backs. Sometimes it takes time to qualify the applicants. Keep trying and always update the information in your Dance Teacher resume.
We are sorry that this post was not useful for you!
Let us improve this post!
Tell us how we can improve this post?