Camp Counselor Resume Sample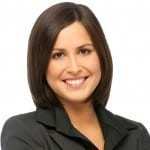 Joanne W. Smith   
Address:           3155 Carson St., Long Beach, CA  
Phone:              (562) 340-6327  
Email:              [email protected]    
Current job:  Senior Camp Counselor at Camp Wings, Long Beach, CA
---
Objective
A passionate Camp Counselor backed with three years of experience in supervising children and heading camp activities, seeks to join the team of Camp Wilderness in providing children a summer camp adventure that they will treasure forever.
---
Skills
Associate Degree in Early Child Education

Member of American Camp Association since 2017

Strong leadership and exceptional communication skills

Reliable team player

Highly adept in planning and executing team building activities for children and teenagers

Cheerful, energetic and trustworthy.

Engaging storyteller

Multitasker

Physically fit to engage in summer camp activities like hiking, swimming, and kayaking.
---
Work Experience
Senior Camp Counselor, 2020 to Present
Camp Wings, Long Beach, CA
Duties and Responsibilities
Designed learning and recreational activities based on age groups of campers.

Prepared and implemented a weekly schedule of campers and staff involved in activities.

Created a fun but challenging team building indoor and outdoor activities.

Developed easy tracking system for campers and crew in case of emergency.

Organized welcoming and closing ceremonies, family night and sports events.

Conducted basic wilderness survival training for campers.

Mentored new camp counselors.

Assigned to handle social media marketing of Camp Wings.

Facilitated parents' and children's orientation on the summer camp program.

Communicated with parents regarding children's experiences

Maintained and updated database of campers' personal information, health records, incident reports, and behavior assessment.
Day Camp Counselor, 2020
Victory Camp, Long Beach, CA
Duties and Responsibilities
Planned and executed camp activities that centered on the personal and social growth of children.

Directed and supervised campers in their assigned living units.

Oriented campers on summer camp's mission and vision, schedules, and planned activities.

Created Arts & Crafts activities and supervised art sessions in camp.

Guided the children on how to maintain cleanliness, be punctual, cheerfully complete chores, obediently follow rules at camp and practice sportsmanship.

Observed children's behavior during camp activities and closely monitored participants who lagged behind.

Enforced summer camp's safety and security guidelines

Taught the children all emergency procedures.
Camp Counselor, 2019
Happy Campers, Los Angeles, CA
Duties and Responsibilities
Supervised a small group of young campers in their outdoor activities.

Assigned to handle Arts & Crafts sessions

Assisted campers with behavior issues and helped them open up and bond with new friends.

Administered first aid

Accompanied children to and fro their living units

Helped campers understand summer camp's rules and regulations

Provided assistance to camp counselors and administrative leadership by supervising campers at all times to ensure safety and enjoyment.

Acted as a Lifeguard during children's water activities.
---
Education
Pacific Oaks College
Associate's Degree in Early Childhood Education
Long Beach, CA
2015-2019, 3.2 GPA
Oakwood Academy School
High School Diploma
Long Beach, CA
2011-2015, 3.5 GPA
Student Leader of Love Environment Organization Grade 12

Team Leader, Math Club Grade 12

President of Organizing Committee of  Outreach service Grade 12

Member Math Club Grade 9-11

Member, Swimming team Grade 8-1

Member Arts Club Grade 8-11
---
Courses
Cardiopulmonary Resuscitation (CPR) for Adult, Child, and Infant

Automatic External Defibrillator (AED)

Basic First Aid

Database Management & MS Office
---
Personal information
Single

Date of birth 01/08/82

Hobbies include Arts & Crafts, playing guitar, swimming, and volleyball.
Adventure Camp Counselor Resume Sample
Name: Tate Khan
Address: Chicopee, MA 01020
Phone: (212) 854-4510
Email: [email protected]
Current job: Adventure Camp Counselor at Salem City Schools
Objective
A dedicated, hands-on individual with a love for the outdoors and a passion for children is needed to help lead a summer camp. I have experience in outdoor skills, life skills, and group activities. I am a natural leader with excellent communication skills and the ability to work with any level of camper.
Work Experience
Adventure Camp Counselor, 2018 – present
Daleville High School
Duties and Responsibilities:
Provide instruction to children in sports and other recreational activities.
Supervise children at all times, both on and off the camp premises.
Assist with camp maintenance and upkeep.
Assist with the development of program goals, objectives, and policies.
Assist with the development of curriculum.
Work with other staff to ensure a safe environment for all campers.
Adventure Camp Counselor, 2014 – 2018
Brilliant High School
Duties and Responsibilities:
Hands-on supervision of campers
Work with different age groups
Leading and organizing activities
Teaching new skills
Entry-level Adventure Camp Counselor, 2012 – 2014
Salem City Schools
Duties and Responsibilities:
Maintaining a safe and fun environment
Supervising activities
Engaging and interacting with campers
Assisting in the implementation of activities
Assisting with food preparation, cooking, and cleanup
Keeping records of campers' attendance
Skills
Help children with homework
Teach activities and crafts
Prepare meals
Set up and break down camp
Lead games and activities
Assist with animal care
Summer Camp Counselor Resume Sample
Name: Rachael Orr
Address: Apple Valley, CA 92307
Phone: (376) 517-8887
Email: [email protected]
Current job: Summer Camp Counselor at Staunton City Schools
Objective
I am a high School graduate who is passionate about working with children. I have experience in teaching and am eager to provide positive leadership to children. I am organized, reliable, and responsible. I hope to pursue a degree in education.
Work Experience
Summer Camp Counselor, 2018 – present
G. W. Long High School
Duties and Responsibilities:
Supervise children to maintain safety and security of the camp
Keep a safe and clean environment for the campers
Plan and lead recreational activities for campers of all ages
Provide children with a variety of social and recreational activities
Lead children in arts/crafts activities
Instruct children in music and physical education activities
Work closely with the program director to plan and lead other activities
Summer Camp Counselor, 2014 – 2018
Hackleburg High School
Duties and Responsibilities:
Make sure campers have a positive time
Facilitate activities and monitor campers while they're participating in them
Lead activities and outdoor games
Help children learn and improve their skills
Model appropriate behavior for children
Lead arts and crafts and other creative activities
Help children create projects, such as models and scrapbooks
Lead the care of campers with special needs
Help with the care of younger campers (ages 3 to 5)
Entry-level Summer Camp Counselor, 2012 – 2014
Staunton City Schools
Duties and Responsibilities:
Plan recreational activities for children in summer camp
Create a safe environment for campers
Supervise children during recreational activities
Communicate with parents about safety issues, accidents, and injuries
Develop and maintain relationships with children
Create lesson plans for recreational activities
Prepare and serve meals to campers
Transport campers to and from the bus stop
Skills
Ability to work with children of various ages and backgrounds
Ability to work with a team
Excellent interpersonal skills
Ability to lead children in a group setting
Strong knowledge of basic first aid and CPR
Ability to deal with emergencies calmly
Junior Camp Counselor Resume Sample
Name: Ty Robles
Address: Taylor, MI 48180
Phone: (308) 822-6000
Email: [email protected]
Current job: Junior Camp Counselor at Suffolk City Public Schools
Objective
I am a talented, experienced, and dedicated Junior Camp Counselor who is looking for an exciting opportunity to work with kids of all ages. I am a good communicator who thrives on working closely with children. I have experience with a variety of age groups and backgrounds, and I would be an excellent choice to join your team.
Work Experience
Junior Camp Counselor, 2018 – present
Ellwood Christian Academy
Duties and Responsibilities:
Plan and lead outdoor activities for campers
Help campers improve their social skills
Design and execute recreational activities in the camp
Lead group games and team-building exercises
Cook and prepare food for the campers and staff
Assist with clean up duty
Assist with any other duties as assigned
Junior Camp Counselor, 2014 – 2018
Hamilton High School
Duties and Responsibilities:
Counsel children of all ages
Provide an enjoyable summer experience for children
Attend staff meetings and participate in staff activities
Assist in maintaining the camp's grounds
Maintain a safe and secure environment for children by following safety procedures
Provide a healthy and nutritious lunch for children
Assist children with activities and crafts
Teach arts & crafts and other curricular activities
Assist with the preparation and supervision of special events
Entry-level Junior Camp Counselor, 2012 – 2014
Suffolk City Public Schools
Duties and Responsibilities:
Plan, organize, and lead various activities for the campers
Ensure safety and well-being of campers
Communicate clearly and efficiently with supervisors, other counselors, and campers
Perform administrative tasks such as weekly check-ins and maintaining the camp schedule
Attend staff meetings and trainings
Skills
Knowledge of safety guidelines and procedures
Interest in outdoor activities
Experience in dealing with children
Good communication skills
Ability to work with team and individually
Assistant Summer Camp Counselor Resume Sample
Name: Kadin Estrada
Address: Bensalem, PA 19020
Phone: (211) 406-9948
Email: [email protected]
Current job: Assistant Summer Camp Counselor at Virginia Beach City Public Schools
Objective
I am a mature, responsible person with experience in childcare and leadership. I provide exceptional summer camp counseling to children and to their parents. I believe in the importance of giving children the opportunity to explore their imagination and have fun.
Work Experience
Assistant Summer Camp Counselor, 2018 – present
Keith Middle-High School
Duties and Responsibilities:
Facilitate and lead activities for campers during the day and evening
Manage campers and instruct them on a range of activities
Maintain campers' physical, emotional, and social health
Assist with the administration of medications to campers
Take care of campers' personal belongings, such as bedding and clothing
Supervise fires, including supervising the building of fires and overseeing their control
Assistant Summer Camp Counselor, 2014 – 2018
Phillips High School
Duties and Responsibilities:
Teach children the importance of following safety guidelines to prevent injury
Supervise children in a safe manner
Demonstrate proper care for animals in the petting zoo
Entry-level Assistant Summer Camp Counselor, 2012 – 2014
Virginia Beach City Public Schools
Duties and Responsibilities:
Act as a role model
Greet campers and counselors
Lead games and activities
Teach basic skills
Engage in discussions with campers
Give campers personal attention
Skills
Current Lifeguard Certification
Current CPR certification
Experience with children
Excellent communication skills
Friendly demeanor
Strong work ethic
Creative and energetic
Ability to work with a team in a fast-paced environment
Summer School Camp Counselor Resume Sample
Name: Fiona Weeks
Address: Grandville, MI 49418
Phone: (986) 224-0118
Email: [email protected]
Current job: Summer School Camp Counselor at Waynesboro Public Schools
Objective
As a highly motivated and enthusiastic counselor with camp experience, I am confident that I can help make your Summer School Camp a memorable experience for children. I am an experienced counselor with a degree in Early Childhood Education and Development, and the ability to work with children.
Work Experience
Summer School Camp Counselor, 2018 – present
Meadowview Christian School
Duties and Responsibilities:
Maintaining the safety of campers during their stay
Supervising campers to ensure they are having a safe and fun experience
Leading group activities to keep campers engaged and entertained
Directing and assisting with crafts and games
Conducting arts and crafts projects with campers
Providing creative arts materials for campers
Assisting with the maintenance of the campgrounds
Assisting with cleanup and upkeep of camp facilities
Summer School Camp Counselor, 2014 – 2018
Winfield High School
Duties and Responsibilities:
Assist campers with educational activities, crafts, and games
Lead campers in recreation, swimming, sports or other physical activities
Lead campers in environmental education activities
Lead campers in arts and crafts projects
Prepare campers for bedtime rituals
Entry-level Summer School Camp Counselor, 2012 – 2014
Waynesboro Public Schools
Duties and Responsibilities:
Took care of children in a summer camp
Built relationships with kids
Planned activities for the summer campers
Chaperoned on hikes and other trips
Assisted in food preparation at the camp
Skills
Student teaching experience
Experience working with children
Knowledge of child development
Knowledge of child safety and psychology
Knowledge of child psychology
Ability to work on a team
Resume Writing Tips for Camp Counselors Job Positions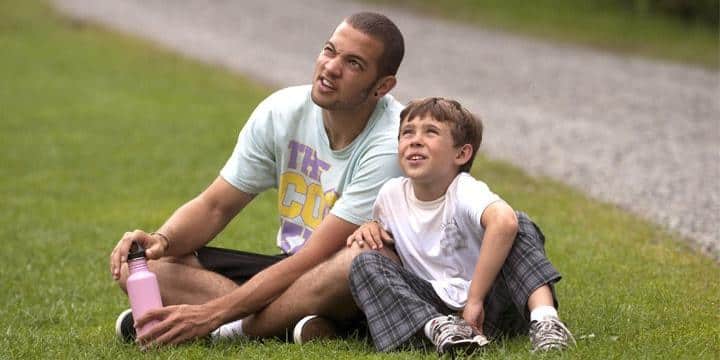 Camp counselors are in charge of supervising the children and teenagers in camp.  They are tasked to orient them on Camp rules and regulations.  It is also their duty to guide and teach campers how to execute activities included in the program. There are times when counselors would fill in the big brother or sister roles for campers needing emotional support.  These responsibilities require someone with good moral character, maturity, and patience.  
When you write your resume, list the qualities that will enable you to carry out your camping duties well. In our Camp Counselor Resume Sample, we focused on soft skills that show Joanne Smith is capable of relating well to people, young and old alike. You must emphasize your ability to lead and handle children well.  Showcase your experience in working with children to give the hiring manager an idea of how your duties have progressed over the years.
In our Camp Counselor resume sample we also used action words which are associated with the job:
Prepared

Created

Developed

Organized

Mentored

Directed

Assigned

Facilitated

Administered

Supervised
You also have to be physically fit to engage in outdoor activities and look after the children during camping trips. Are you creative when it comes to planning fun activities? List that down as well because hiring managers want to get people who can rejuvenate their summer programs.
The safety of the children is entrusted to camp counselors too. Your chances of getting hired will increase if you have certifications on CPR and First Aid. Do not forget to enumerate training or certifications you have acquired.
What to Write in a Camp Counselor Resume Objective
Your Camp Counselor resume objective should briefly state your key strengths and what you intend to contribute to the Camp. The nature of your job is fun and children oriented so lighten up a bit on your content.  It must have a youthful vibe. Keep it concise.  The resume objective is written to build interest or gain momentum.  
Word it carefully so as not to break your chance of getting interviewed.  In our Camp Counselor resume sample, we used the word passionate, to describe Joanne as a Camp Counselor. We also added her level of work experience to show that she is no stranger to camp activities. We followed it up with her desire to join the company and closed the statement with her intended contribution to Camp Wilderness.
Take note that we used just one word to define her as a camp counselor. You can use one or two strong adjectives that suit your job.
Versatile

Enthusiastic

Dedicated
What to Write in a Camp Counselor Resume Skills Section
Camp directors go over the skills section to check for information that will further qualify you for the post.  The interest that was generated by the introductory parts can wane when your skills are not illustrated or defined well in this section.  
Educational Attainment; i

n our Camp Counselor Resume sample, we opted to showcase Joanne's involvement in High School organizations and activities to show that at a young age she displayed strong leadership skills.  This will further impress the camp recruiter.  The trick here is to give information that will substantiate the qualities you mentioned in your key strengths.

Certification;

most camps provide in-house training for camp counselors so they do not require certifications prior to hiring.  However, it would be favorable if you've undergone pieces of training before you applied.  This indicates that you have the initiative to prepare well ahead for the job. List all your certifications to give you an edge over other applicants.

Additional Skills;

are you good at archery?  Did you undergo basic wilderness survival training? What about Arts & Crafts or music?  List them all because Camp directors want to see how you can contribute to the program.

Associations;

are you a member of any association or organization of Camp Counselors? It is important to name all the organizations you are signed up with. Your associations will reflect how well you are aligned with established values and guidelines of the camp industry.

Administrative Skills;

your job is not limited to outdoor activities.  Administrative work is part of your duties.  List your technical skills that are relevant to camp operations.

People Skills;

camp counselors engage with children day in and day out.  You will oversee their development while in camp so it is important that you can converse with them effectively.  List your people skills in your key strengths and substantiate these with detailed information in the work experience and skills sections.  
Camp Counselor Job Seeking Tips
There are plenty of opportunities for camp counselors. You have to make your move before the summer season begins. Get a good head start and scout for opportunities as early as spring.  
Camp directors intend to hire only the best counselors to ensure the successful implementation of their summer programs.  They eye people who have what it takes to supervise campers efficiently.  If you are interested in joining a summer camp team, our Camp Counselor resume sample will help you prepare one that will convince the hiring manager you are highly qualified for the open position.
Begin your job hunt by exploring the following avenues:
Classified Ads –

Check your local newspaper for Ads posted by Summer Camps in your city.  

Online Job Search Engines –

Check for job openings or post your resume on job boards like

acacamps.org

,

CampStaff.com

,

CampChannel.com

and

Indeed.com

.  

Associations

– Some of the perks of being a member of Camp Associations is that you get to network with members across the country, ask for referrals and receive newsletters.  Use these benefits to your advantage.

Social Media –

Use this avenue to fish for opportunities.  A friend of your friend's friend on Facebook can lead help you land a job in a summer camp.  This day and age, your social media connections can take you places.
Finally, camp counselors carry a huge responsibility of caring for children. Your resume must strongly convey that you are tailor fit for the job. Use our Camp Counselor resume sample as your guide so you won't get lost in the writing process. Note the format, writing style and content of each entry. This way, you will conveniently create a resume that will land in the priority file.
We are sorry that this post was not useful for you!
Let us improve this post!
Tell us how we can improve this post?