Special Education Teacher Resume Sample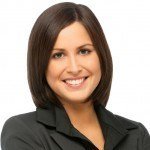 Maria T. Lorenzo

Address:            2275 Princeton Street, Dearborn, MI
Phone:                (313) 789 6342
Email:                [email protected]
Current job:    Special Education Teacher; Dearborn Special Education Center, Dearborn, MI
---
Objective :
MDE-licensed professional teacher with a Masters Degree in Special Education and more than 8 years experience creating IEPs and teaching students with special needs seeks to land the position of Special Education Teacher at Eaton Academy. Patient and understanding when working with students; I utilize creativity and intuition when developing IEPs.
---
Skills :
Professional teacher; certified by Michigan Department of Education.

Masters Degree in Special Education – Purdue University

8+ years of experience in the field of Special Education

Experienced and knowledgeable in preparing Individualized Educational Programs (IEP)

Positive disposition

Patient

Understanding

Creative

Great people skills

Excellent communicator
---
Work Experience
Special Education Teacher; 2015 to Present
Dearborn Special Education Centre; Dearborn, MI
Duties and Responsibilities
Encourages and maintains a growth mindset by regularly engaging people; nurturing an environment of learning, reflection, and sharing.

Closely collaborates with teachers involved in general education classes; assists in evaluating and assessing learning abilities and disabilities to the entire group.

Performs assessments on verbal and non-verbal communication abilities then recommend effective intervention techniques to address a situation with the intent of helping the student achieve his/her fullest potential.

Actively participates with the IEP group to design, develop, and implement IEP goals, objectives, and instructional plans.

Frequently conducts audits to assess the performance and success of IEP to deliver on anticipated outcomes.
Special Education Teacher; 2015 to 2015
Lansing Centre for Children with Special Needs; Dearborn, MI.
Duties and Responsibilities
Designed, developed, and implemented individualized and group behavioural management programs and introduces reasonable safety precautions to protect students, staff, and school faculty.

Regularly met with parents and professional staff members to discuss the educational, social, and personal concerns of students with special needs.

Managed attendance records and other documents related to the special education program as required by local state legislature.

Prepared IEPs for students in accordance with local state guidelines and personalized to student needs.

Provided students with personal and physical needs including toileting, feeding, and the correct administration of medicine.  
Special Education Teacher; 2013 to 2015
Brentwood Educational Systems, Dearborn, MI.
Duties and Responsibilities
Conducted assessment of students in both individualized and classroom settings for the purpose of creating effective IEPs.

Provided regular consultation sessions for teachers, faculty, and parents on addressing the learning requirements of children with special education needs.

Assisted the school in designing IEPs that strictly conformed with the requirements of the state of Michigan.

Attended to the special needs of students on a daily basis.

Assisted teachers who conducted general education classes for students with special needs.
---
Education
Masters Degree
Special Education
Purdue University
West Lafayette, IN.
2012 to 2013
College
Bachelor Degree – Psychology
University of Michigan
Dearborn, MI
2017 to 2015
High School
Dearborn High School
Dearborn, MI
1998 to 2017
Certification:
Professional teacher; certified by Michigan Department of Education – 2016.
---
 Personal information
Status:

Married with 1 child

Date of Birth:  

November 17, 1985

Hobbies include cooking and Yoga
Special Education Teacher Skills List
Special Education Teachers are special people. It takes time to become one. You give so much of yourself to help others. You need to show more than knowledge in your Special Education Teacher skills list.
Education.

There are 2 paths to this career. You can have a Bachelor Degree in a related course. From there, take up certification courses in teaching Special Education. You can pursue a Masters Degree in Special Education. After 3 years of working as a teacher, get certified by the state in Special Education. Each state may have their own procedure. What is certain is that you should have specialized training in this field.

Certification.

Some states may require certification. Check with your local state legislation or educational agency for their process. Certification may also require you to work prior to taking the courses. It would be better to seek certification to boost your credibility.

Patience.

It is not easy working with students with learning problems. You have to be very patient with them. Keep in mind that every student may present a unique situation. Patience alone may not be enough. Likewise, you must be understanding. In addition to learning challenges, some may have disabilities. These could be physical or medical in nature. Be ready to provide assistance when needed. We indicated this in our sample job description for Special Education Teacher.

Excellent Communication Skills.

Special Education students are trying to communicate with you. It may be hard but they are doing it in their own special way. You should be able to identify visual cues and physical movements.

Great Interpersonal Skills.

You cannot do the job on your own. You need other people with you. This group includes teachers and staff. Even parents should be part of it. For your programs to work, there must be collaboration. Likewise, there must be coordination. For these to happen, you must know how to work with people.
Special Education Teacher Resume Objective
Keep your Special Education resume objective to the point. Recruiters don't spend time reading your resume end to end. The objective statement is a great way to present what you can do in a few sentences.
Before you write anything, read the job post. The employer may have very specific needs. These needs include requirements. The job may only qualify those with a Masters' Degree. This was the assumption of our sample resume objective for a Special Education Teacher.
What will make the employer consider you? Itemize your strong points in the objective statement.
Lastly, give at least 3 traits that define you as a teacher. In our example, these traits were patient, understanding, and creative. Don't try to impress. Always be honest.
Special Education Teacher Resume Format
The reverse chronological will work for you if you have experience. Use this for your Special Education Teacher resume format.
How do you write this format? Easy! You can apply it to work experience and education. Start out with your most recent experience. From there, work your way back. You can see this in our example of work experience for Special Education Teacher resume.
You should also put work experience in the middle section. This will allow the other sections to add value to it. Take a look at how we arranged our sample resume template for Special Education Teacher:
Contact Information
Objective Statement
Skills
Work Experience
Education
Certification
Personal Information
Entry Level Special Education Teacher Resume
As long as you're certified, don't worry about your entry-level Special Education Teacher Resume.
You can't become a Special Education Teacher without proper training. You have to invest time and resources to study. Teachers have to be certified. It's not just about having the knowledge. Schools want to know if you can teach.
If you don't have work experience but have the certification, use the functional format instead. This means you have to rearrange our sample resume template for Special Education Teacher:
Contact Information
Objective Statement
Skills
Education
Certification
Work Experience
Personal Information
With the functional format, the focus will be on your expertise. You can place Certification ahead of Education if you wish.
Special Education Teacher Resume Writing Tips
You may be the teacher but we're the experts in resume writing! Have a seat and pay attention to our Special Education Teacher resume writing tips:
No Spelling and Grammatical Errors – This should be obvious. Still, it pays to mention why this is important. Remember, you are an educator. What message will it send if your resume has glaring errors? Spelling and grammatical errors are unacceptable. Review your resume as many times as necessary. Use spelling and grammar checking software. Don't take any chances!
Communicate Clearly – We've pointed out that communication is an important skill. This should be apparent in your resume. Recruiters have a hard job. Be considerate and make your resume an easy read. Don't use technical language. It will not impress. Instead, it will frustrate.
Keep It Short – Unless you have extensive experience, keep it short. Recruiters dread thick resumes. If you have fewer than 10 years tenure, keep your resume down to one page.
We are sorry that this post was not useful for you!
Let us improve this post!
Tell us how we can improve this post?