Daycare Worker Resume Sample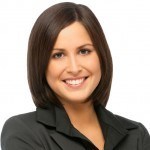 Jeanna G. Wilbourn
Address: 3467 Wisbech Way, Atlanta, GA.
Phone: (404) 457 6173
Email: [email protected]
Current Job: Daycare Worker – Bright Minds Learning Center; Atlanta, GA.
Objective Statement
Experienced Daycare Worker with CHC30113 certification and a valid license for Working With Children is interested in joining your team at Earnest Education, I plan to complete my college degree in Teaching and work in your company as a Teacher in the future. My belief is that education is the cornerstone for building a productive and morally-upright society.
Strengths/Special Skills
Associate Degree in Child Development
Enjoys working with children
Passionate about education
Creative
Patient
Work Experience
Daycare Worker; 2018 to Present
Bright Minds Learning Center; Atlanta, GA
Responsibilities:
Provide assistance to teachers during classroom time.
Monitor the activities of the children; ensure their whereabouts and safety.
Change the soiled diapers of toddlers.
Maintain a clean and hygienic classroom and play area.
Prepare snacks and mealtime food for the children.
Teach the children to practice good hygiene.
Develop activities that allow the children to have exercise, playtime, and afternoon naps
Track the mental, emotional, and physical development of the children.
Administer first aid to children who acquire injuries and abrasions.
Babysitter; 2016 to 2018
Freelancer; Atlanta, GA
Responsibilities
Monitor the activities of the children.
Follow instructions as provided by the parents.
Prepare the meals for the children.
Ensure that the children have taken their baths.
Assist in the completion of homework and school projects.
Maintain a clean and safe household.
Education
Associate Degree
Child Development
Atlanta Metropolitan State College
Atlanta, GA
2012 to 2016
High School
Henry W. Grady High School
Atlanta, GA
2008 to 2012
Daycare Worker Resume Sample
Name: Maribel Moreno
Address: Pataskala, OH 43062
Phone: (475) 850-0885
Email: [email protected]
Current job: Daycare Worker at Another Fun Day
Objective
I have more than 10 years of experience working in the field of Child Care and I am looking for a job in this field to provide quality care and guidance. I have a B.S. degree in Early Childhood Education and have obtained my associate degree in Child Development. I am CPR, First Aid, and Certified Infant Safe Haven trained.
Work Experience
Daycare Worker, 2018 – present
Another Fun Day
Duties and Responsibilities:
In charge of the safety and well-being of children
Supervise children while they play in a safe environment
Direct care staff to feed, bathe and change diapers for children
Provide care and support for child when physical, mental or emotional needs are met
Encourage social and emotional development through play
Teach appropriate behaviour through modelling and instruction
Educate about and enforce rules for health, safety and behaviour
Daycare Worker, 2014 – 2018
Kid Cove
Duties and Responsibilities:
Daily walk around to ensure all children are in a safe environment.
Serve snacks as needed.
Organize activities for the day.
Ensure parents pick up their kids on time.
Handle potential emergencies.
Restock supplies.
Change diapers
Prepare meals.
Mop and sweep floors.
Clean bathrooms.
Change bedding on the beds.
Entry-level Daycare Worker, 2012 – 2014
Play Groups
Duties and Responsibilities:
Foster a safe and nurturing environment for children
Assist children with their daily needs like getting dressed, eating, and bathing
Keep accurate and comprehensive records of children's schedules and activities
Provide positive behavioural support for children
Supervise and guide children's play activities
Supervise after school care programs
Assist parents in child care arrangements when necessary
Participate in the on-call rotation for emergency situations
Skills
Bachelor's degree in Early Childhood Development
G.E.D completed
CPR and First Aid Certification
American Red Cross
Emergency Medical Responder Certification
Basic Life Support for Healthcare Providers
Clinical Orientation to Hospice and Palliative Care
Licensed in Early Childhood Education (ECE)
Registered Nurse (RN) license – Registered ECE
Daycare Worker Assistant Resume Sample
Name: Brodie Herman
Address: Ft Mitchell, KY 41017
Phone: (368) 436-1511
Email: [email protected]
Current job: Child Care Assistant at Appletree
Objective
I am a dependable, self-motivated, hard-working, and dedicated team player. I have great communication skills and am a very good listener. I am enthusiastic, energetic, and well-organized with a strong work ethic. I am seeking a Child Care Assistant job position to provide the best care for children.
Work Experience
Daycare Worker Assistant, 2018 – present
Appletree
Duties and Responsibilities:
Feeding and changing diapers for infants and toddlers
Assisting with potty training
Playing with children
Preparing snacks
Monitoring children's play time
Following safety guidelines for children at the center
Cleaning up toys, crafts, and other activities
Maintaining a clean environment
Sorting laundry and folding clothes
Following immunization schedule
Daycare Worker Assistant, 2014 – 2018
Kid Hive
Duties and Responsibilities:
Work with children of all ages, provide developmentally appropriate activities, and help children with homework
Maintain cleanliness and organization of the child care center
Record attendance records and report absences to school staff
Assist in food preparation
Help prepare children for nap time and bedtime
Provide care for children with special needs
Prepare nutritious snacks and meals for the children
Clean the bathrooms and other areas of the center as needed
Daycare Assistant, 2012 – 2014
Popular Grove
Duties and Responsibilities:
Provide care for children in a safe and age appropriate environment
Support children's development through play and interaction
Keep children safe by following all policies, procedures and guidelines set by the organization
Promote healthy living by eating healthy and exercising
Provide a nurturing environment for children to thrive in
Organize and clean up the center
Participate in lesson planning
Maintain accurate records of children's progress
Provide emotional support to help families through difficult times
Skills
Caring for and supervising children
Providing childcare services to children of all ages
Ensuring the safety, security and well-being of children
Supervising children's playtime
Instructing children to take responsibility for their own behavior
Assisting parents with child care arrangements
Coaching parents in child development and behavior management
Reinforcing family values and attitudes
Nursery Worker Resume Sample
Name: Kelvin Haas
Address: Reston, VA 20191
Phone: (576) 900-5341
Email: [email protected]
Current job: Nursery Worker at Asland Academy
Objective
I am a recent college graduate with an Associate's of Arts degree in Botany. I am looking for a position where I can use my knowledge and skills in the botanical sciences to contribute to a team environment. I am an enthusiastic learner and will work hard to ensure success on the job.
Work Experience
Nursery Worker, 2018 – present
Asland Academy
Duties and Responsibilities:
Must have a high school diploma or GED
Communicate with parents and children
Must be able to work a flexible schedule
Handle children with care and respect
Maintain daily logs of children's activities and daily schedules
Must be able to organize and maintain a nursery room's supplies
Take care of plants in nursery
Work with children on their social and emotional development
Be able to handle routine tasks, such as cleaning, cooking, and laundry
Nursery Worker, 2014 – 2018
Kid Kastle
Duties and Responsibilities:
Maintaining the cleanliness of the Nursery by ensuring that all toys are picked up and all clothes are put away
Ensuring that all surfaces are wiped down
Checking the temperature in the Nursery and making adjustments when necessary
Keeping a supply of baby wipes on hand in order to clean up any messes
Ensuring that all food is stored safely and that the refrigerator is clean
Collecting the laundry from the washers and taking it to
Entry-level Nursery Worker, 2012 – 2014
Primary Colors
Duties and Responsibilities:
Assisting in the provision of care for children from infant through age five
Supervising children in play areas, classrooms and other designated areas
Assisting with the implementation of activities and routines for children
Assisting with the implementation of mealtime activities
Skills
Ability to grow plants
Ability to create a safe, warm environment for plants
Ability to tend to plants in various stages of growth
Ability to care for plants while following protocol and guidelines
Ability to work independently and/or as a team member
Ability to work with people of all ages, types, and backgrounds
Daycare Nanny Resume Sample
Name: Finnegan Maxwell
Address: Campbell, CA 95008
Phone: (436) 961-4892
Email: [email protected]
Current job: Daycare Nanny at Beautiful Minds
Objective
I am looking for a child care job that will give me the opportunity to provide creative and caring care to children of all ages.
I am responsible, reliable, and hardworking. I enjoy children, and would love the opportunity to work with them in a professional environment.
Work Experience
Daycare Nanny, 2018 – present
Beautiful Minds
Duties and Responsibilities:
Provide care and supervision to children in the day-care age range and under
Perform tasks such as dressing children, feeding them, and reading to them
Monitor children's behavior, provide discipline, and teach age appropriate skills
Follow all safety rules within the day-care facility
Drive children to and from school as needed
Play games, do crafts, and read stories with children
Daycare Nanny, 2014 – 2018
Kids Care
Duties and Responsibilities:
Provide a nurturing and educational environment for children
Keep the children safe and healthy
Provide supervision for children
Prepare appropriate meals for children
Make sure the children are bathed and clean
Monitor and control the children's behavior
Create and enforce safety rules for the children
Fill out attendance sheets and write progress reports
Assist teachers with classroom activities and lessons
Help prepare the classroom for the day
Entry-level Daycare Nanny, 2012 – 2014
Prodigy Child
Duties and Responsibilities:
Keep track of children's schedules, communicate with parents and teachers, and manage any changes to the schedule as needed
Prepare food and snacks for children
Provide assistance with homework and reading, if needed
Prepare children for bedtime
Supervise the children during play time
Fill out appropriate paperwork
Skills
Excellent communication skills
Knowledge of plants and the environment
Ability to work in fast-paced environments
Knowledge of the processes involved in maintaining a nursery, including fertilizing, watering, and planting
Knowledge of the different types of plants that are typically found in a nursery, including flowers and shrubs
Detail oriented
Capable of working with others
Ability to work in outdoor environments
How To Write A Good Daycare Worker Resume
State Your Qualifications
To become a Daycare Worker, you need to acquire a Certificate III in Early Childhood Education and Care (CHC30113). Likewise, you will be asked to present a Working with Children license.
It may not be a requirement with some employers, but it's better to be sure by completing and earning a certificate in First Aid training. You can state your qualifications in the Objective Statement section.
Write a Compelling Objective Statement
There are other professions in the childcare/education field such as Preschool Teacher, Assistant Preschool Teacher, and Education Administrator.
So why a Daycare Worker?
Share your story with the recruiter in the Objective Statement. Write your motivation – in addition to your objective – in becoming a Daycare Worker.
Here are some tips that you might find useful:
Start the objective statement with your strongest qualification.
State your motivation and objective for applying for the position.
Write in your own "voice".
For example:
Experienced Daycare Worker with a valid CHC30113 certification seeks to join your team of Daycare workers at Hamilton Learning Center. I enjoy working with children and contribute to helping them become productive members of society. I am working towards earning my degree in Child Psychology and hope to become a teacher in your school shortly thereafter.
Give Detailed Job Descriptions
We will discuss how to make a good Work Experience section in a later chapter but it's worth mentioning this early the importance of giving detailed job descriptions.
A recruiter doesn't spend a ton of time reviewing a resume. He will just scan its contents looking for keywords that are relevant to the school's requirements for its Daycare Worker.
Provide complete job descriptions that prove your knowledge, expertise, and familiarity with the position of a Daycare Worker. Emphasize information that corresponds with the needs of the school as stated on the job ad.
Daycare Worker Skills List
Taking care of children goes beyond the physical act of keeping them safe. Even if you're not directly involved in the teaching process, you are part of the team that's tasked to nurture the child's mental and emotional well-being.
Schools, hospitals, and childcare centers will want to see the following qualifications in your Daycare Worker skills list:
Education
Employers prefer candidates who have completed at least a 2-year Associate Degree in Child Development or Early Childhood Education. Completing 12 to 16 units in a related field in college is also acceptable.
Certifications
As mentioned in the previous section, the minimum requirement to become a Daycare Worker is a CHC30113 or a Certificate III in Early Childhood Education and Care. You will also have to present a Working with Children license.
Love for Children
The foundation for an effective Daycare Worker is love for children. When you love the people you work with, there's nothing you won't do for them. You'll be more understanding and patient with their progress.
Passionate About Learning
It's important to have a deeply-rooted belief in the power of education to guide children along the right path and to make the best decisions in their lives. Although education is the job of the teacher, a Daycare Worker makes sure the children are moving along their studies and are staying engaged in classroom activities.
Excellent Communication Skills
Children are explorers! Their curiosity guides them to learn about the world.As a Daycare Worker, you will face some of the "toughest" questions from children. At the same time, you'll have to guide them through certain discoveries or experiences that may not be pleasant. A good Daycare Work has the ability to listen and articulate instructions, advice, and wisdom to the children under his care.
Physically Fit
Children can take up a lot of your energy. You might find yourself trying to round up 2 to 5 children at one time; picking up after them, and cleaning up their mess. Being physically fit will help you survive the job.
Daycare Worker Duties And Responsibilities For The Work Experience Section
The work experience section is important because this is where the recruiter will gauge your present level of skills and qualifications.
If you've worked previously as a Daycare Worker, does your experience meet the demands of the job? If this is you're an entry-level Daycare Worker, do you have the necessary skills for the school to take a chance with you?
You can successfully answer these questions with well thought out descriptions of your duties and responsibilities in the work experience section.
How do you write an effective, attention-grabbing work experience section?
Use the Reverse-Chronological Format
With the reverse-chronological format, the sections of your resume will be arranged in this manner:
Contact Information
Objective Statement
Strengths
Work Experience
Education
Certifications
You can see that the work experience section is located in the middle of the resume. The previous sections – contact information, objective statement, and strengths – are there to generate interest in your work experience.
Your duties and responsibilities have to be presented in reverse-chronological order. This means start with your current or most recent employer then, move back to your earliest experience as a Daycare Worker.
The reverse-chronological helps the recruiter have a better understanding of your present level of skill and qualifications.
Customize the Job Descriptions
Before you start writing your job descriptions, go back, and review the job ad. Find out what the expectations are for the job; what is the scope of work or list of duties and responsibilities?
Ask yourself:
"Have I done these types of work before?"
"Do I have experience managing these duties and responsibilities?"
"Do I possess the skills, knowledge, and expertise to learn while on-the-job?"
Then, perform an "accounting" of your experience. In your work experience job descriptions, prioritize the duties and responsibilities that are similar to those identified in the job ad.
Remember, your resume must communicate with the recruiter. The information you disclose must answer or provide solutions to the needs of the employer.
Cover All Areas of Responsibility
Now, that you've customized your job descriptions, did you forget anything else? It's important to address the demands of the job in the work experience section but don't sell yourself short.
The accounting of your work experience must be comprehensive. Cover all the areas of responsibility that you handled as a Daycare Worker. By doing so, you differentiate your Daycare Worker resume from the rest of the job applicants.
Use the Right Verbs
Leadoff your job descriptions with the right verbs to create an immediate connection with the recruiter.
Here is a shortlist of verbs you can use for your work experience section:
Assist
Attend
Provide
Organize
Teach
Handle
Supervise
Manage
Communicate
Explain
Instruct
Play
Plan
Distribute
Monitor
Entry-Level Daycare Worker Resume
Don't worry about having an entry-level Daycare Worker resume. Many potential employers are willing to give you an opportunity to work with them as long as they believe you have the skills and abilities to get the job done.
Thus, your resume must convince the school or hospital that they can entrust the care of their children with you.
Present Your Qualifications
The prospective employer will consider your application even though you are an entry-level Daycare worker as long as you can present proof of your qualifications:
2-Year Associate Degree in a related field or 12-16 college units.
CHC30113 or a Certificate III in Early Childhood Education and Care.
Certificate in First-Aid Training; optional but a big plus on your entry-level resume.
Use the Functional Format
Unlike the reverse-chronological format, the functional will arrange the sections of your resume in the following manner:
Contact Information
Objective Statement
Strengths
Certification
Seminars Attended; if any
Education
Work Experience
With the functional, the focus is on your technical skills. The work experience section is at the bottom of the resume.
If you don't have formal work experience, you can include on-the-job training or the apprenticeship/volunteer programs that you participated in.
Share Your Story
Similar to our advice in the section, "How to Write a Good Dayworker Resume", you should share your story to the recruiter even if you have an entry-level Daycare Worker resume.
Did you choose this job because you have experience taking care of your younger siblings? Are you interested in becoming a Daycare Worker because you view this as an opportunity to learn more about the pre-school business?
The only rule when sharing your story with the recruiter is, to be honest. An experienced recruiter can tell if you're being dishonest or not. If not the recruiter, the job interviewer.
Be patient in your job hunting efforts. As we shared in the introduction to this article, the demand for Daycare Workers is not that high. If the calls are coming in slow, stay busy by offering your services to neighbours who need someone to take care of their children while they are at work.
We are sorry that this post was not useful for you!
Let us improve this post!
Tell us how we can improve this post?