Preschool Teacher Assistant Resume Sample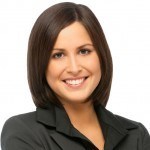 Georgina N. Macdonald

Address: 6715 Kahala Avenue, Honolulu, HI
Phone: (808) 784 9657
Email: [email protected]
Current Job: Preschool Assistant Teacher; Kahala Academy for Young Minds, Honolulu, HI.
---
Objective
A Preschool Teacher Assistant with 1 year of experience is interested in joining your group of teachers at Mahalo Educational Systems. I have a varied skill set that I can share with your students such as my fondness for music, art, and my creative ability to develop interesting activities for the school. My top 3 traits – dedication, organization, and communication – can be of value for the Preschool Teachers.
---
Skills/Core Competencies
Bachelor's Degree in Literature
Excellent communication skills
Bilingual; Level 9 in Spanish
Plays a variety of musical instruments – guitar, piano, and flute.
Artistic skills include painting, drawing in charcoal, and graphic design.
Creative mindset
Excellent time management skills
---
Work Experience
Preschool Assistant Teacher; 2020 to Present
Kahala Academy for Young Minds; Honolulu, HI.
Responsibilities:
Provide assistance to the Preschool Teacher in handling various tasks and responsibilities.
Manage 9 classes every week with each class having 30 students.
Complete tasks as assigned by the Preschool teacher such as preparing lesson plans, identifying potential school activities, and reviewing test results.
Schedule and oversee lunch and nap times for some of the classes.
Provide First-Aid for students that get cut, injured, or those who have fallen ill while in class.
Keep track of the behavior of the students during class.
Attend to the needs of the parents if the Preschool Teacher isn't available.
Assist the students when they're practicing for stage performances.
Ensure the health and safety of the students at all times.
Resolve conflicts among students in the class.
Meet with parents if the Preschool Teacher isn't available and discuss the performance of the student.
Freelance Tutor; 2018 to 2020
Self-employed; Honolulu, HI
Responsibilities
Provide tutorial services to children aged 5 and below at their homes or via online channels.
Perform an assessment of each student.
Prepare lesson plans after student assessment has been completed and evaluated.
Monitor the performance of each student.
Discuss the student's performance with the parents.
---
Education
College
Bachelor's Degree
Literature
Honolulu Community College
Honolulu, HI
2012 to 2016
High School
Kaimuki High School
Honolulu, HI
2008 to 2012
Preschool Infant Teacher Assistant Resume Sample
Name: Lizbeth Harrell
Address: Biloxi, MS 39532
Phone: (600) 312-4692
Email: [email protected]
Current job: Preschool Infant Teacher Assistant at Nature's Point
Objective
I am an enthusiastic and caring individual with a strong work ethic. I have a passion for working with young children, and have a wide range of experience as a Preschool Infant Teacher Assistant. I am confident that my skills, unique personality, and character make me the perfect candidate for this position.
Work Experience
Preschool Infant Teacher Assistant, 2018 – present
A Children's Habitat
Duties and Responsibilities:
Holds a current CPR/CPR Training certificate
Prepares a safe, positive, and nurturing environment
Provides age-appropriate activities to meet the developmental needs of pre-schoolers
Attends to the physical needs of children
Feeds, changes, and nurtures infants
Praises accomplishments and encourages efforts
Recognizes and supports parental involvement
Communicates with parents to discuss children's progress
Preschool Infant Teacher Assistant, 2014 – 2018
Hutch Kids
Duties and Responsibilities:
Work in a caring and safe environment to provide high quality care to children
Assist in the development of individual skills and self-help skills
Provide a warm, nurturing environment where children can learn and grow
Help teach children to play, cooperate, and be respectful
Exhibit patience and a positive attitude
Qualifications: CPR/First Aid Certified
Entry-level Preschool Infant Teacher Assistant, 2012 – 2014
Nature's Point
Duties and Responsibilities:
Play with children in a safe and comforting environment
Teach children new skills
Provide art, music, and science activities
Take care of children's basic needs, like diaper changes and meal times
Prepare for age-appropriate activities that are planned in advance
Gather and disperse supplies
Maintain the safety of the classroom
Enter and exit the classroom in a timely manner
Skills
Knowledgeable of all developmental milestones
Knowledgeable of all safety standards
Able to coordinate and teach small groups of children
Better able to read and respond to children's needs
Able to read and write with children
Able to help children with their homework and their reading homework
Able to teach children at different levels
Able to teach children with special needs
Able to organize the classroom
Preschool Teacher Aide Resume Sample
Name: Paul Jarvis
Address: New Port Richey, FL 34653
Phone: (775) 785-4272
Email: [email protected]
Current job: Preschool Teacher Aide at Noah's Ark
Objective
I am a patient, caring, and attentive individual with a passion for children and their development. I am skilled in the areas of early childhood education and development, and would be an asset to any organization that is willing to offer me the opportunity to be a Preschool Teacher Aide.
Work Experience
Preschool Teacher Aide, 2018 – present
Abundant Life
Duties and Responsibilities:
Assists preschool teachers with the children's activities
Follows the curriculum plan
Works with the children on a day to day basis
Monitors the children's behaviour and implements discipline measures when necessary
Reports to the preschool teacher with any issues
Maintains records of the children's progress and updates them every week
Maintains a clean and safe environment in the classroom
Preschool Teacher Aide, 2014 – 2018
I Can Imagine
Duties and Responsibilities:
Assisting with activities and crafts in the classroom
Clean up and organization of classroom materials
Monitoring children during recess
Reporting any injuries or accidents to the teacher
Entering grades in the computer system
Helping students with homework
Maintaining a clean and organized classroom
Helping with the morning routine of checking supplies before the children enter the room
Entry-level Preschool Teacher Aide, 2012 – 2014
Noah's Ark
Duties and Responsibilities:
Create a happy and welcoming environment for children in the preschool.
Assist with daily care of children in the preschool.
Assist with meals, snacks, and drinks for children in the preschool.
Assist with arts and crafts activities for children in the preschool.
Help with daily planning of activities for children in the preschool.
Maintain student records and schedules.
Skills
Organized and efficient
Ability to work independently as well as with others
Ability to prioritize and multitask
Strong verbal and written communication skills
Proficient in the use of Microsoft Office Suite, Adobe Creative Suite, and other common software applications
Disciplined and attentive to details
Able to interact with children of all ages
Preschool Special Education Teacher Resume Sample
Name: Janae Shea
Address: Fairmont, WV 26554
Phone: (607) 889-5672
Email: [email protected]
Current job: Preschool Special Education Teacher at North Wall
Objective
My goal is to become a preschool special education teacher, helping children with disabilities show their full potential. I am a dedicated, supportive individual with a passion for teaching and working with children. I have experience instructing children in the classroom and am looking for a school with a fantastic administration that would give me the opportunity to grow and learn as a professional.
Work Experience
Preschool Special Education Teacher, 2018 – present
Academy of Building Blocks
Duties and Responsibilities:
Provide instruction to students with a range of delays and disabilities, in a variety of settings, and with a range of instructional methods.
Design, implement, and evaluate individualized instruction for students with a range of delays and disabilities, in a variety of settings, and with a range of instructional methods.
Provide academic support to students by providing remedial instruction.
Manage behaviour, provide counselling, and implement interventions for students requiring therapeutic support.
Preschool Special Education Teacher, 2014 – 2018
Imaginations
Duties and Responsibilities:
Bachelor's degree in Early Childhood Education or a related field
Minimum 3 years' experience working in a preschool or elementary school setting
Valid CPR and first aid certification or willingness to obtain certification
Actively engaged in the profession of the field
Works well with others in a group setting
Ability to handle physically and emotionally challenging situations with sensitivity and empathy
Ability to function well under stress, maintain composure, and meet deadlines
Entry-level Preschool Special Education Teacher, 2012 – 2014
North Wall
Duties and Responsibilities:
Plan, coordinate, and teach preschool special education program curriculum
Specialized instructional activities based on individual student's needs
Individualized educational plans for students with disabilities
Group and individual activities
Provide support for students with disabilities in all areas of development, including cognitive, physical, communication and social skills
Teach children with disabilities according to their Individualized Educational Plan (IEP)
Teach children with autism to learn appropriate social behaviours and
Skills
Ability to create lesson plans that include hands-on activities, songs, movement, and storytelling.
Skills in early literacy and math
Ability to instruct students with diverse learning need
Expertise with preschool curriculum
Strong organizational skills and attention to detail
Ability to work with children of all abilities and abilities with special needs
Previous experience teaching pre-schoolers
Toddlers Assistant Teacher Resume Sample
Name: Elena Schneider
Address: Deer Park, NY 11729
Phone: (803) 952-6468
Email: [email protected]
Current job: Toddlers Assistant Teacher at Acres of Fun
Objective
The Toddler's Assistant Teacher's primary mission is to promote the physical, emotional, social, and intellectual development of toddlers. They are responsible for implementing policy and procedures for toddlers. They work as part of a team to deliver high quality care to toddlers. The Toddler's Assistant Teacher is responsible for developing a relationship with the toddlers and their families, providing age appropriate activities, and assisting in the general care of the toddler.
Work Experience
Toddlers Assistant Teacher, 2018 – present
Acres of Fun
Duties and Responsibilities:
Assist toddlers with play-time, nap time, and mealtime
Provide positive reinforcement for good behaviour
Provide individualized care for children
Maintain classroom cleanliness
Assist with feeding, dressing, and toileting
Provide children with a variety of sensory experiences
Assist in maintaining a safe environment for children
Participate in observation activities to provide feedback on child's development
Participate in children's field trips
Toddlers Assistant Teacher, 2014 – 2018
Institute of Imaginations
Duties and Responsibilities:
Provides one-on-one care for children in a nurturing, supportive environment and assists in the development of each child
Prepares, plans and implements engaging activities that encourage children to learn, grow and explore
Ensures daily routines are followed such as meal time, nap time, toilet time and playtime
Ensures the safety of all children by following all policies, procedures and state regulations
Participates in staff meetings, in-service trainings and monthly update
Entry-level Toddlers Assistant Teacher, 2012 – 2014
PattyCake Playhouse
Duties and Responsibilities:
Teach toddlers simple lessons in interactive play
Observe and assist in a healthy environment
Help toddlers with their personal hygiene needs
Maintain the room, toys, and equipment
Consult with parents and teachers about children's progress
Skills
Experience in the field of childcare
Experience working with toddlers
Experience with arts and crafts
Experience with physical play
Knowledge of typical toddler behaviours
Strong organizational skills
Knowledge of toddler developmental skills
Interest in teaching toddlers about different cultures
Enjoys interacting with children and parents
Has experience with basic first aid skills
Preschool Classroom Aide Resume Sample
Name: Riley Dyer
Address: West Haven, CT 06516
Phone: (951) 907-1832
Email: [email protected]
Current job: Preschool Classroom Aide at Alphabet Preschool
Objective
I am interested in Preschool Classroom Aide job opportunities as I am looking for a career in education. I have a passion for working with children and am eager to learn and grow through this experience.
I am an energetic, caring, and enthusiastic individual who is passionate about working with children. I am experienced in many aspects of childcare, including playing games, singing, and reading.
Work Experience
Preschool Classroom Aide, 2018 – present
Alphabet Preschool
Duties and Responsibilities:
Assist in activities for young children, such as reading, playing, or helping with crafts or other activities
Assist in the care of animals or plants
Provide general assistance with childcare
Assist with light housekeeping and tidying up
Ensure the safety of children and follow the rules of the workplace
Help prepare snacks and lunches
Ensure the safety of animals and plants
Assist with meal preparation
Preschool Classroom Aide, 2014 – 2018
Joyful Noise
Duties and Responsibilities:
The Preschool Classroom Aide provides assistance to the classroom teacher by completing tasks such as assisting with building and maintaining a learning environment, helping to ensure student safety, assisting with lesson preparations, reinforcing lessons, and assisting with clean up.
The Preschool Classroom Aide assists with teaching activities, such as reading stories, leading songs and games, and helping children with school tasks.
Entry-level Preschool Classroom Aide, 2012 – 2014
Petite Academy
Duties and Responsibilities:
Assist with daily preschool class activities
Carry out the classroom teacher's instructions
Provide an environment of warmth and caring
Provide children with play materials
Tidy up the classroom after playtime is complete
Assist with clean up duties of the preschool classroom
Records children's attendance, behaviour and progress on a daily basis
Keeps children on task during class time
Skills
Provide assistance to children with their toileting needs
Assist with feeding and washing of children
Provide children with individual attention
Tend to the general needs of the children
Lead activities for the children
Participate in arts and crafts
Encourage children to participate in group activities
How To Write A Good Preschool Teacher Assistant Resume
Preschool Teachers are great. They're licensed professionals who have acquired formal education in order to have the requisite technical and fundamental skills to help 5-year-old children develop mentally and emotionally. But sometimes the kids can be a handful and the Teacher needs help. This is where you come in but to assure the Preschool Teacher that he and the children are in good, capable hands, you must have a good Preschool Teacher Assistant resume.
Here are 4 tips on how you write one that will make the Preschool Teacher ask, "When can you start?"
Write an Encouraging Objective Statement
The objective statement is located at the top-third section of your resume. For sure, the recruiter will be able to read it. The most important thing to keep in mind when writing this section is that you're writing for the school/the Preschool Teacher, not for yourself.
State why you believe you're the best fit for this position. Your objective statement must address the needs of the preschool.
Share your most valuable hard and soft skills. For example, you can write that you're taking a 4-year course in Teaching and you're taking the job to enhance the learning process.
If you've had prior experience, indicate the number of students that you helped manage.
Here's an example of an encouraging objective statement for a Preschool Teacher Assistant:
Preschool Teacher Assistant with 6 months of experience; I have helped manage a class of 30 students and I'm hoping to be considered for the position by Rayburn Preschool Academy. Presently, I'm in my final year in college taking up Education and I wish to use the experience to enhance the learning process.
Quantify Your Accomplishments
Numbers will always catch the eye of the recruiter. If you accomplished milestones that are relevant to the position, include them in your resume but substantiate them with numbers.
As you've read in the previous section, the objective statement indicated that the applicant managed a class of 30 students. Quantifying the claim with the number "30" added substance and if the school has 30 or more students per class, your resume will certainly be top-of-mind.
Include Keywords in Your Resume
According to CIO.com, 40% of employers use an Applicant Tracking System (ATS). An ATS is a program that pre-qualifies resumes by tracking them for keywords. These keywords are job-specific and you can find them in the job ad.
For example, if the job ad contains these words:
Preschool Teacher Assistant
Teacher
Assist
Education
Preschool children
5 years and below
Learning
Teaching
Child Development
Passion
Nurture
There's a good chance, these are the important keywords as they are specific to the position of a Preschool Teacher Assistant.
Having these keywords in your resume will help you pass the ATS and make it to the recruiter's list of prequalified applicants.
No Spelling and Grammatical Errors!
Definitely a no-no!
In some jobs errors in spelling and grammar can be overlooked or forgiven but not for a teaching profession.
These types of errors are red flags that maybe the children and the Preschool Teacher aren't in good, capable hands. Spelling and grammar errors are signs of being irresponsible; of not having the care to review the resume and edit the mistakes before sending it out.
Choose the Right Resume Format
As a Preschool Teacher Assistant, it's not expected to have extensive experience as many use it to launch a teaching career. However, if you have a minimum of 6 months of work experience use the Reverse-Chronological format. The structure of the reverse-chronological is as follows:
Contact Information
Objective Statement
Strengths
Work Experience
Education
This format is called the reverse-chronological because you start off your work experience section from your current or most recent employment before working your way back.
If you have no work experience such as if you're an entry-level Preschool Teacher Assistant use the Functional Format which highlights your technical skills and has the following structure:
Contact Information
Objective Statement
Skills/Core Competencies
Certifications/Licenses
Education
Work Experience
If you're planning to shift careers from one that's not related to teaching, use the Combination format. This has the same structure as the Functional. The difference is that your work experience is more extensive.
If your previous career is not in the education industry, pinpoint the duties and responsibilities you managed that are relatable to the position of a Preschool Teaching Assistant.
Preschool Teacher Assistant Skills List
The Preschool Teacher will depend on you to manage classroom activities. In addition to overseeing the safety of the children, you will also assist in carrying out some of the lessons, planning games, and out-of-school adventures, and attending to those with special needs.
To impress the school, your resume must show the following Preschool Teacher Assistant skills:
Child Care

You must be aware of the latest legislation about child care in schools, knowledgeable about performing first-aid and administering medicines, and the ability to help children who are lagging behind in motor skills learn basic functions such as walking and crawling.

Communication

To maintain order, you must have the ability to articulate instructions to the children. Some of them might be behind in comprehension and might necessitate the use of hand gestures. It's also a good idea to be a good listener so you can avoid miscommunication with the Preschool Teacher, staff members, the parents, and the students.

Creativity

Children who are 5 years old and younger can easily lose interest in the subject matter. Being creative will make it easier and more fun for students to learn and understand the lesson. Examples of creative activities include games, contests, film viewing, outdoor adventures, and show and tell.

Classroom ManagementThe Preschool Teacher will especially need your assistance in carrying out the day's scheduled activities including lessons, recitations, games, the distribution of meals, and ensuring the children are asleep during nap time.
Organizational Skills

Popular preschool activities include the staging of musical performances, dance numbers, contests, drama/comedy plays, to name a few. It can be a challenge trying to direct super energetic children to learn their lines or dance steps! The Preschool Teacher will count on your skills to make sure the students develop the confidence to perform in front of people while having fun at the same time.
Preschool Teacher Assistant Duties and Responsibilities For The Work Experience Section
The title of Preschool Teacher Assistant gives away the duties and responsibilities that are associated with the job. And that's why many applicants for this position as well as for other jobs don't get hired.
The biggest mistake you can make is to come up with a generic work experience section. You want your resume to stand out from the crowd not blend in. You want to get noticed not ignored.
If your job descriptions read like everyone else's, why would the school hire you? What makes you better than the rest? Recruiters use the work experience section to assess your present capabilities, your knowledge of the job, and the responsibilities it entails.
Here are tips on how to write an effective work experience section for your Preschool Teacher Assistant resume:
Cover All Areas of Responsibility
Preschool Teacher Assistants handle a wide variety of duties and responsibilities. It's good to emphasize a specific responsibility to highlight your core competence – for example, create activities – but cover the other areas of responsibility as well.
A Preschool Teacher would prefer to work with an assistant with a multitude of skills because it opens up more possibilities for teaching.
Give Specific Details
Let's say you've worked as a Preschool Teacher Assistant for 2 schools. The last thing that you should do is to write the same job descriptions or similar ones for both employers.
An experienced recruiter will notice that right away and it may raise a red flag that you may not have one of the most important skills for a Preschool Teacher Assistant.
Creativity.
Give details that are specific to the duties and responsibilities you handled per employer. Differentiate your work experience from one school to another.
Substantiate with Numbers
We discussed the value of numbers in the chapter "How to Write a Good Preschool Assistant Teacher Resume". Your work experience section will be more compelling and enticing if you can substantiate the job descriptions with numbers.
Here are a few examples:
Provide assistance to a class of 40 students.
Manage a total of 3 classes with 40 students each.
Create 4 different preschool teaching/learning manuals; one each for Math, Writing, Reading, and Science.
Contribute to helping the classes improve grade average from 87% to 91%.
Keep Your Job Descriptions Short
Recruiters don't spend much time reviewing a resume. It's not because they don't want to. It's because they don't have to.
Instead of reading a resume word-for-word, experienced recruiters merely scan them for keywords. They want to cover as many resumes as they can and come up with a shortlist of candidates.
If your job descriptions are too long and reads like a meandering road, the recruiter may just be discouraged to continue.
Keep your job descriptions short, concise, and easy to read.
Entry-Level Preschool Teacher Assistant Resume
As discussed in the chapter, "How to Write a Good Preschool Teacher Assistant Resume", if you have an entry-level Preschool Teacher Assistant resume, you have to change strategy and it all starts with your resume format.
Use the Functional Format
The Functional format puts your technical skills and qualifications front and centre. These acquired skills have to be relevant to the position you are applying for.
What are these relevant skills and qualifications?
Certifications in useful skills – Writing, child psychology, behavioural psychology, first-aid, and music.
Bilingual – If in addition to English, you can fluently speak and write a second language.
If you're taking up a related course in College.
Include Relevant Experiences
If you worked as a volunteer teacher for toddlers at a community centre or did some time as an online tutor, these are relevant experiences that add value to your Preschool Teacher Assistant application.
Indicate Your Academic Achievements
Did you graduate with a GPA that's higher than 3.5? Did you receive several citations and awards as a student? Are you presently enrolled in college but have received awards or have a running GPA of 3.5 or higher?
These are impressive achievements that should be seen by the recruiter in your resume.
Be patient with the job-hunting process. Remember, hundreds of people could be applying for the same job ad. If the phone doesn't ring – try again! But before you do so, review your current Preschool Teacher Assistant resume and use our sample as your reference tool.
We are sorry that this post was not useful for you!
Let us improve this post!
Tell us how we can improve this post?