Daycare Teacher Resume Sample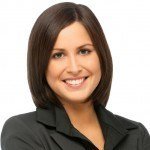 Andrea W. Gomez

Address:          7487 Canterbury Road, Ann Arbor, MI.
Phone:              (734) 789 6342
Email:                [email protected]
Current job:  Daycare Teacher; Bright Minds Learning Center, Ann Arbor, MI.
---
Objective :
Licensed Teacher and Certified Preschool Teacher in the state of Michigan with an Associate Degree in Early Childhood Education from the Rasmussen College School of Education seeks to join your team of Daycare Teachers at Springhill Child Development Center. I have more than 2 years of experience as a Daycare Teacher and have done volunteer/socio-civic work to bring education to the impoverished sections of Michigan.
---
Skills :
Licensed Teacher in the state of Michigan; passed the Michigan Test for Teacher Certification (MTTC) in 2014.
Certified Preschool Teacher in the state of Michigan.
Associate Degree in Early Childhood Education from the Rasmussen College School of Education, 2013.
2 years of work experience as a Daycare Teacher.
Volunteer; Teachers for Tots, a socio-civic group that works to provide free education to the most impoverished sections of Michigan.
Empathetic toward children.
Creative mindset.
Excellent communication skills.
---
Work Experience
Daycare Teacher; 2018 – present
Bright Minds Learning Center; Ann Arbor, MI
Responsibilities:
Assists teachers of Bright Minds Learning Center with the successful implementation of the curriculum by customizing the approach based on the unique needs, current capabilities, and learning capacities of the individual child.
Creates a safe and nurturing environment where children are regularly encouraged to learn and discover the world around them through play and fun activities.
Closely collaborates with parents for the purpose of providing the best care and level of education for the children.
Cultivates positive and productive relationships with the parents, teachers, learning staff as well as the state licensing authorities and various community groups in order to establish a holistic learning environment.
Conducts tests and assessments on the verbal and non-verbal skills exhibited by the children; presents recommendations to further improve learning capacities.
Prepares a schedule of fun activities that are designed to motivate and encourage children to learn and acquire knowledge through discovery.
Daycare Teacher; 2014 – 2018
Archer Daycare Center; Ann Arbor, MI.
Responsibilities:
Archer Daycare Center is a learning facility for preschool children with special needs.
Designed, developed, and implemented learning courses based on the individual behavioral patterns of the child.
Managed school attendance records and all documents relevant to Archer
Daycare Center's educational program.
Evaluated the learning progress of the children; prepared reports and discussed findings with the child's parents.
Conceptualized games and other fun activities that would encourage and motivate the children to pursue and explore their curiosity for knowledge.
Attended to the child's special needs which included feeding, going to the bathroom, taking medications, dealing with anxieties and restlessness.
Volunteer Preschool Teacher; 2012 – 2014
Teachers for Tots; Ann Arbor, MI
Responsibilities:
Teachers for Tots is a socio-civic group that works to provide preschool to grade 2 level education to the most impoverished sections of Michigan.
Visited and conducted classroom instruction for up to 2 hours a day at one of the group's beneficiary organizations.
Prepared lesson plans, group activities, and course work.
Conducted one-on-one specialized teaching to students with learning disabilities.
Regularly assessed the performance and development of the students.
---
Education
College
Associate Degree
Early Childhood Education
Rasmussen College School of Education
Ann Arbor, MI
2008 to 2012
High School
Huron High School
Ann Arbor, MI
2004 to 2008
Certifications:
Licensed Teacher in the state of Michigan; passed the Michigan Test for Teacher Certification (MTTC) in 2014.
Certified Preschool Teacher in the state of Michigan; 2013.
Assistant Daycare Teacher Resume Sample
Name: Hana Weeks
Address: Navarre, FL 32566
Phone: (605) 460-1411
Email: [email protected]
Current job: Assistant Daycare Teacher at Sunnybrook
Objective
A professional daycare teacher, with a proven record of excellent management and leadership skills, is seeking a Head Daycare Teacher position.
I am a hard worker and have the ability to work well with children of all ages and abilities. I have a strong sense of responsibility and enjoy interacting with children. My goal is to cultivate their development through various activities, playtime, and learning activities.
Work Experience
Assistant Daycare Teacher, 2018 – present
Childtime
Duties and Responsibilities:
Wake up and feed the children
Clean up the playroom and wash dishes
Prepare snacks and lunch for the kids
Maintain a clean playroom
Perform arts and crafts
Help with homework
Give baths
Supervise the children while they sleep
Assist with potty training
Assistant Daycare Teacher, 2014 – 2018
Learning Together
Duties and Responsibilities:
Greet and assist children as they arrive to the daycare and make them feel welcomed
Provide emotional support, encouragement, and motivation to children
Perform arts and crafts activities with children
Encourage creative thinking and development in children by providing resources for diverse forms of play
Assist children in completing their homework
Participate in activities with children such as games, songs, and projects
Help prepare and serve nutritious meals to children
Clean up after the children
Entry-level Assistant Daycare Teacher, 2012 – 2014
Sunnybrook
Duties and Responsibilities:
Teach basic preschool skills, like letters, numbers and shapes
Plan lessons and activities for preschoolers
Maintain a clean and safe environment for the children in my care
Lead activities for the children
Assist parents with any questions or information they may have about their child's daycare experience
Maintain safety and security of all equipment, supplies, and materials
Take care of children in the event that they get sick or injured
Skills
First Aid/CPR
Child Development
CDA in Child Development
BS in Early Childhood Education
AS in Early Childhood Education
Preschool Teacher Resume Sample
Name: Maximillian Huerta
Address: Asheboro, NC 27205
Phone: (966) 835-3768
Email: [email protected]
Current job: Preschool Teacher at Sunrise Center
Objective
I am looking for a preschool teaching position. I hold a Bachelor of Arts degree in Elementary Education and I am highly qualified to work with preschool-aged children. I am a nurturing individual who has a passion for supporting the growth and development of children. I am experienced in designing and implementing lesson plans, organizing activities, and working with parents. I have excellent communication skills and a positive attitude.
Work Experience
Preschool Teacher, 2018 – present
Classroom of Discovery
Duties and Responsibilities:
Participate in group activities with children.
Plan, prepare, and serve nutritious meals in a healthy manner.
Lead morning and afternoon activities.
Observe and report to parents on the progress of children in the classroom.
Handle emergencies.
Provide children with the opportunity to explore their senses through the use of hands-on materials.
Help children develop independence and self-help skills.
Preschool Teacher, 2014 – 2018
Legacy Academy
Duties and Responsibilities:
Teaching preschool children an age appropriate curriculum
Helping children develop their skills in math and reading
Developing lesson plans for the day
Helping children learn about shapes and colors
Teaching children about numbers and letters
Creating a safe and nurturing environment for children
Maintaining accurate records of attendance, hours worked, and other job responsibilities
Keeping children's records confidential
Helping parents with concerns or questions about their child's progress
Entry-level Preschool Teacher, 2012 – 2014
Sunrise Center
Duties and Responsibilities:
Teach pre-kindergarten students the basic skills necessary to become future learners
Plan, organize and instruct effective lessons for students
Use a variety of teaching strategies and materials to engage students and provide a well-rounded education
Demonstrate examples of what a quality lesson plan should look like
Utilize the school's curriculum to create customized lesson plans
Provide feedback and helpful suggestions to parents on how they can support their children's learning at home
Skills
Cleans and disinfects toys and furniture
Familiar with different styles of teaching, such as Montessori and Reggio Emilia
Knows how to maintain the proper environment for each age group
Knows how to make a safe, healthy snack for children
Good at communicating with parents
Early Childhood Teacher Resume Sample
Name: Santos Martinez
Address: Bluffton, SC 29910
Phone: (301) 454-3726
Email: [email protected]
Current job: Early Childhood Teacher at The Children's Place
Objective
I am a passionate Early Childhood Teacher who is committed to helping children reach their fullest potential.
I have an extensive background in early childhood education and have taught for the last five years. I have experience in teaching preschool children, as well as teaching and mentoring parents. My experience includes teaching about the environment, teaching through games and activities, and teaching about goals and challenges.
Work Experience
Early Childhood Teacher, 2018 – present
Colorful Flowers
Duties and Responsibilities:
Plan, implement and conduct a variety of activities that are developmentally appropriate for the age group served
Participate in staff meetings and maintain records of daily activities
Evaluate children's development and their needs
Receive and process new children, including interviewing parents, gathering information, and filling out necessary forms
Prepare children to be dismissed at the end of the day by reviewing the day's events and helping with any personal needs
Early Childhood Teacher, 2014 – 2018
Lighthouse
Duties and Responsibilities:
Assist in development of a plan for the implementation of curriculum for a group of children
Plan, implement and evaluate a classroom learning environment that is safe and nurturing for children
Develop a learning environment that will help each child to develop to his or her full potential
Implement age-appropriate lesson plans to meet the needs of the children
Provide guidance and support to parents to promote the development of their child
Entry-level Early Childhood Teacher, 2012 – 2014
The Children's Place
Duties and Responsibilities:
Must be able to teach pre-schoolers in a classroom setting.
Maintain a clean and safe learning environment for students.
Assist with behavior management, as needed.
Ensure that students are progressing academically.
Maintain a healthy classroom by checking temperatures, air quality, and fire safety issues.
Skills
Organize and teach lesson plans for children
Teach and supervise children with behavior problems
Be able to work with families to create a comprehensive plan for the child
Be able to handle children's emotions and tantrums
Teach early reading, writing, and math skills
Have knowledge of early childhood development
Apply creative teaching methods to engage students
Provide support and guidance to parents of children with special needs
Bilingual Daycare Teacher Resume Sample
Name: Kennedy Carroll
Address: Springfield, PA 19064
Phone: (323) 208-7601
Email: [email protected]
Current job: Bilingual Daycare Teacher at The Compass
Objective
I am well-versed in handling children of all ages and backgrounds and enjoy working with them to make sure everyone is learning and having fun. I am a hard worker and love to interact with children, which is why I believe I will be a successful bilingual daycare teacher.
Work Experience
Bilingual Daycare Teacher, 2018 – present
Cradle to Crayons & Beyond
Duties and Responsibilities:
Provide childcare for school aged children
Provide a safe and welcoming environment for children
Supervise and set expectations for children's behavior
Monitor children's play time and ensure that they take their required naps
Provide basic first aid remedies if needed
Monitor children's emotional health and make appropriate referrals to teachers or parents
Prepare meals and snacks for the children to eat
Bilingual Daycare Teacher, 2014 – 2018
Little Creek
Duties and Responsibilities:
Teach preschool aged children
Monitor and enforce behavior guidelines
Provide age appropriate educational activities
Plan and execute curriculum activities
Foster self-expression through art, crafts, and music
Supervise children in play areas
Enforce safety standards
Plan and execute group activities such as story time or science experiments
Develop individualized learning plans for each child
Entry-level Bilingual Daycare Teacher, 2012 – 2014
The Compass
Duties and Responsibilities:
Assign activities and tasks to children to keep them engaged and active throughout the day
Maintain a safe, clean, and organized environment for all children
Supervise children, including meal times and nap time
Monitor behavior, providing rewards for good behavior and guidance for unacceptable behavior
Organize daily activities and field trips for children of all ages
Promote healthy living and nutrition
Skills
English and Spanish speaking skills
Knowledge of the Early Childhood Education Developmental Milestones
Knowledge of early childhood development theories
Knowledge of early childhood education theories and philosophies
Daycare Teacher Skills List
What are schools and learning centers looking for in a Daycare Teacher? Your Daycare Teacher skills list should show proof of qualification. This means acquiring the right education and training needed to help children develop productive learning abilities.
However, it is not all about your technical skills. It is very important for a Daycare Teacher to have the right attitude and personality for the job.
Education.You can pursue a career as a Daycare Teacher but you must take additional courses to qualify you as a teacher. In most countries and in the respective states, the school must be accredited to certify preschool and daycare teachers. In our sample resume for a Daycare Teacher, Andrea has an associate degree in Early Child Education from Rasmussen College which is accredited by the state of Michigan in certifying preschool teachers.
Certification/ Licenses.Most certainly, you cannot practice teaching until you are licensed as a professional teacher. After getting your certification as a preschool teacher, you should apply for a teaching license in your state.The qualifications may vary from state-to-state. For sure, after you have submitted or complied with the requirements for licensure, you will have to pass the state exam.
Creativity.Daycare Teachers handle children who are quite young. To put it better, these children are not ready for formal schooling. The Daycare Teacher's job is to introduce the child to a structured learning experience which is still based on fun and games. You should have the ability to conceptualize activities that encourage the child to explore his/her own curiosity. At the same time, the child has to respond favorably to an organized classroom setting.
Excellent Communication.Children who are enrolled in Daycare Centers do not have fully developed communication skills. You will have to find ways to relay information clearly. The task is to get the child to understand and follow your instructions. If possible, provide feedback even in a non-verbal manner as proof that he/she understood you.
Empathetic to Children.When it comes to very young children, patience is an important virtue. Not everyone develops mentally at the same time. Some are slower than others. They will not be able to process information as fast as some of the kids.It is possible that a few may exhibit learning disabilities. You may even handle kids with volatile behavior. Throughout all of this, you have to empathetic to the needs of the child. Don't lose your cool or patience.
Daycare Teacher Resume Objective
The best Daycare Teacher resume objective is one that is short, concise, and straight to the point. It would be best to review the job post so you can be sure of the requirements. However, you can be assured that the school or learning center will place its focus on your qualifications as a Daycare Teacher.
It would be a safe bet to start your objective statement with your certification and license as a teacher. This is what we did with our sample resume objective for a Daycare Teacher.
Make sure your teaching license is valid. You should also mention your educational background. Having an associate or bachelor degree will be a big plus.
From there, work on the details. How many years of work experience is required? If you fit the required tenure, include the information within the first 2 sentences of the resume objective.
Daycare Teacher Resume Format
Use the Chronological as your Daycare Teacher resume format if you have notched up a good number of years in teaching experience.
In this line of work, 2 years would more than suffice. Most Daycare Teachers will use the experience as a springboard for a more lucrative career as a Preschool Teacher. Daycare Centers will be impressed if you have at least 2 years of experience.
With the Chronological format, you start out the Work Experience section with your current employment. If you are unemployed, lead off with the last job you managed provided it was related to the teaching profession.
Follow our sample resume template for a Daycare Teacher which will best highlight your Work Experience:
Contact Information
Objective Statement
Strengths
Work Experience
Education
Certifications/Licenses
Personal Information
Entry Level Daycare Teacher Resume
If you have an entry-level Daycare Teacher resume, chances are you won't be the only one. As mentioned in the previous section, most Daycare Teachers use the experience to improve their chances of getting hired as Preschool Teachers.
You can be assured of several job opportunities for entry-level Daycare Teachers. However, this does not mean you should get complacent and get careless with your resume. You will be competing with others who are after the same job. Make sure your entry-level Daycare resume will stand out.
Highlight your academic attainment and accomplishments, if any.
Include volunteer or socio-civic work as part of your experience.
Build up your resume by taking certification courses.
Daycare Teacher Resume Writing Tips
Don't get careless with your application. Read through our Daycare Teacher resume writing tips:
No Spelling and Grammatical Errors – The resume will tell the Hiring Manager a lot about who you are as a potential employee. Coming across spelling and grammatical errors will not be a good start. These types of mistakes show a lack of responsibility and dedication to work.
Stay On One Page – Longer isn't better. Keep your resume down to just one page. The Hiring Manager will just skim through it. The extra content will be unnecessary especially if the information is not relevant.
If the job market is tight, hang on! Stay motivated. Keep yourself busy by updating your skills.
We are sorry that this post was not useful for you!
Let us improve this post!
Tell us how we can improve this post?