Music Teacher Resume Sample
Gordon G. Sandow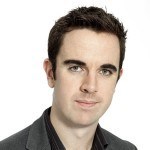 Address: 2204 Barchetta Drive, Austix, TX.
Phone: (512) 475 9873
Email: [email protected]
Current Job: Music Teacher, Austin Music Center; Austin, TX
Objective Statement
Passionate musician with more than 20 years of experience playing various instruments and 3 years of work experience teaching others discover their hidden talent is hopeful of being given the opportunity to share my knowledge with the students of Clairborne High School. You can hear my musical performances at my website www.gordonguitar.com. I am a professional Teacher with a valid license to teach music in the state of Texas.
Strengths/Special Skills
Licensed teacher in the state of Texas.
Knowledgeable in various musical instruments – Guitar, piano, drums, bass, and keyboards.
Excellent communication skills.
Great motivator; encourages students to get better.
Well-organized and professional approach to work.
Detail-oriented; keeps track of students' progress to address weaknesses and resolve them right away.
Work Experience
Music Teacher – 2018 to Present
Austin Music Center; Austin, TX
Responsibilities:
Meet with customers who are interested in learning music.
Conduct an evaluation or assessment of the student's present skill level in the instrument.
Prepare lesson plans and a list of activities designed to help the student get better.
Teach music theory, music history, and how to develop listening skills to harness ear learning.
Schedule practical learning sessions or recitals on a daily basis to motivate the student to perform.
Evaluate the progress of the student.
Prepare a formal evaluation report for the student.
Organize tests including a final recital as the basis for the student's grade.
Online Music Teacher – 2017 to 2018
Gordon Guitars Online Music School; Austin, TX
Responsibilities
Gordon Guitars is an online tutorial service I established in 2017 to teach students how to play guitar and other musical instruments.
Handle marketing and promotional activities for the website.
Film tutorial videos for popularly requested songs.
Schedule online tutorial sessions with students.
Organize classroom sessions with student groups.
Assess the performance and progress of the students.
Professional Musician – 2008 to Present
Brimstone Band; Austin, TX.
Responsibilities:
Brimstone is a hard rock and blues band I put up in 2008.
Play guitar and sing backup vocals.
Compose original songs and work on set arrangements for live performances.
Schedule the booking of live gigs with bars and other venues around Austin, TX.
Handle marketing and promotional activities for the band.
Manage the band's earnings.
Education
College
Bachelor's Degree in Music
Concordia University Texas
Austin, TX
2006 to 2010
High School
McCallum High School
Austin, TX
2002 to 2006
Special Courses:
Flamenco Guitar
Musician's Institute
Austin, TX
2003 to 2004
Classical Guitar
Musician's Institute
Austin, TX
2000 to 2002
Classical Piano
Musician's Institute
Austin, TX
1998 to 2000
Vocal Music Teacher Resume Sample
Name: Camila Mclaughlin
Address: Brandon, FL 33510
Phone: (335) 925-4189
Email: [email protected]
Current job: Vocal Music Teacher at Cleveland High School
Objective
I am an experienced vocal music teacher with a background in public school education. I have been teaching for the past 8 years and have a proven track record of success. I am committed to building a long-term relationship with my students, and offer the highest degree of professionalism.
I am seeking a vocal music teacher position to work at an elementary school or high school. I would be an asset to your team as a vocal music teacher.
Work Experience
Vocal Music Teacher, 2018 – present
Cleveland High School
Duties and Responsibilities:
Provide daily music instruction to children grouped by age, ability and skill level
Teach music theory and skills as needed
Lead vocal and/or instrumental music classes
Develop and implement an age-appropriate lesson plan
Provide general music education in the form of demonstrations, lectures, presentations, etc.
Create materials to be used in the classroom, such as lesson plans, worksheets and handouts
Maintain accurate records
Vocal Music Teacher, 2014 – 2018
Mortimer Jordan High School
Duties and Responsibilities:
Deliver classes that are tailored to the needs of the students, adjusting lesson plans according to the abilities of each student
Teach new music, and also teach familiar music to help students improve their pitch, tone, and rhythm skills
Teach students how to develop their vocal range and how to use their voice effectively
Teach students how to sing with expression and a singing style that is appropriate for their gender
Deliver quality vocal lessons in a way
Entry-level Vocal Music Teacher, 2012 – 2014
Sumter Central High School
Duties and Responsibilities:
Instruct students in proper vocal technique and performance skills
Teach students in small groups and one-on-one
Plan and prepare vocal repertoire to teach
Troubleshoot and resolve vocal issues with students
Hold regular rehearsals for vocal music performance groups and choirs
Assign, grade, and return all vocal music homework assignments
Provide regular feedback on vocal progress to parents
Use technology to create lesson plans, communicate with parents, and
Skills
I have 2 years experience teaching vocal music to children
I have excellent communication skills and can effectively communicate with parents, students and administrators
I am very knowledgeable of the various elements of singing and teach singing independently
I am qualified to teach vocal music, choral music and general music
I am qualified to teach both group and private lessons
I am qualified to teach all levels from beginner to
Private Music Teacher Resume Sample
Name: Andrew Washington
Address: Sarasota, FL 34231
Phone: (889) 895-3321
Email: [email protected]
Current job: Private Music Teacher at Hayden High School
Objective
My goal is to provide my students with the skill and knowledge necessary to be successful musicians.
I have completed degree courses in piano performance and music theory. I have also completed coursework in more advanced music theory, ear training, improvisation, music appreciation, and music history. I am an experienced and knowledgeable teacher who is committed to fostering in my students a love for music by providing them with the skills and knowledge necessary to be successful musicians.
Work Experience
Private Music Teacher, 2018 – present
Hayden High School
Duties and Responsibilities:
Provide music lessons to students of all ages and levels
Teach and direct students of all instruments
Perform with Musicians to entertain audiences
Conduct individualized music lessons for students
Teach group and individual lessons in person, online, or on the phone
Develop lesson plans for each student
Teach music theory, history, and appreciation classes
Perform at concerts, recitals, and music festivals
Private Music Teacher, 2014 – 2018
Mountain Brook High School
Duties and Responsibilities:
Teaching music lessons to children and adults
Developing music lesson curriculum for students
Creating structured lesson plans for students
Communicating with parents about their child's progress
Assessing students' progress and providing feedback to them
Managing student discipline issues
Maintaining accurate student records
Conducting and participating in professional development activities
Entry-level Private Music Teacher, 2012 – 2014
B. B. Comer Memorial High School
Duties and Responsibilities:
Piano, guitar, and voice lessons in a private setting
Provide music theory and performance training to students
Develop individualized lesson plans for each student
Compose and transcribe original music
Skills
Organize and lead group music lessons
Play piano and percussion
Maintain instruments and equipment
Play violin
Learn new songs and styles on other instruments
Teach private voice, guitar, or other instrument lessons
Plan curriculum
Serve as a student's tutor
Create a private lesson schedule
Develop curriculum to meet students' specific needs
Keep accurate records of student progress in lessons
Assist students with their homework and assignments
Orchestra Teacher Resume Sample
Name: Frederick Keller
Address: Shepherdsville, KY 40165
Phone: (795) 972-1824
Email: [email protected]
Current job: Orchestra Teacher at J. B. Pennington High School
Objective
I am an experienced and dedicated music teacher looking for a challenging teaching position. I have an interest in finding a school with a friendly and welcoming environment.
I have experience teaching middle school students in various music classes, including orchestra and band. I am also experienced in teaching high school students in orchestra and general music.
I am a self-starter with excellent organizational skills. I have experience working with individuals with disabilities and experience teaching private lessons.
Work Experience
Orchestra Teacher, 2018 – present
J. B. Pennington High School
Duties and Responsibilities:
Instruct students in individual and group instrumental lessons
Design and develop instructional materials for students
Develop and implement an individualized curriculum program in accordance with the needs of the student
Maintain student records
Plan, develop, and evaluate a diverse range of musical activities, such as concerts, recitals, field trips, and musical games
Plan, develop, and evaluate a diverse range of
Orchestra Teacher, 2014 – 2018
Oak Grove High School
Duties and Responsibilities:
Delivers high-quality, engaging, and innovative instruction to a diverse group of students
Demonstrates a high level of expertise in teaching a variety of music theory and performance topics
Designs lessons and provides feedback for individual student progress
Keeps up with industry trends and developments in music education
Shares knowledge with colleagues, including mentoring new teachers
Prepares lesson plans, course content, and lesson materials
Maintains student records
Entry-level Orchestra Teacher, 2012 – 2014
Fayetteville High School
Duties and Responsibilities:
Work with String Orchestra and String Chamber groups during rehearsals
Work with students during individual lessons to improve performance on their instruments
Lead String Orchestras during concerts
Work with student leaders in the orchestra and help them with the orchestral process
Work with school band director to create a string orchestra for winter concert
Work with school band director to create a string orchestra for winter concert
Skills
Teach students how to play an instrument
Teach music theory
Provide instruction on how to read and write music
Coordinate with other instructors to plan lessons
Arrange the orchestra for concerts and rehearsals
Write arrangements of songs for orchestra
Conduct the orchestra at concerts or rehearsals and concerts
Teach students how to sing in the choi
Prepare choir members for concerts and lessons
Elementary Music Teacher Resume Sample
Name: Maia Richards
Address: Saint Charles, IL 60174
Phone: (559) 997-2982
Email: [email protected]
Current job: Elementary Music Teacher at Beginning's Preschool
Objective
Highly motivated and experienced teacher dedicated to a lifelong career in teaching.
I am an enthusiastic and knowledgeable music educator who has a passion for teaching and love for music. I have been teaching for over 6 years and have experience teaching grades K-3 in both public and private schools. I am currently seeking a new teaching position.
Work Experience
Elementary Music Teacher, 2018 – present
Beginning's Preschool
Duties and Responsibilities:
Plan lessons for students
Assign and grade homework and projects
Conduct music lessons with students
Coordinate concerts with other teachers
Organize school musicals
Teach music lessons for students in grades 4-6
Provide feedback on student progress
Create lesson plans
Teach music fundamentals and theory
Teach music appreciation classes
Elementary Music Teacher, 2014 – 2018
Kids Express
Duties and Responsibilities:
Teach music to elementary school students
Organize and teach music lessons
Write and conduct music for school performances
Work with students on individualized practice routines
Assist students with instrument lessons
Help students prepare for competitions and auditions
Participate in the elementary music program
Develop lesson plans, materials, and curriculum for elementary music classes
Help maintain an inventory of musical instruments and supplies
Attend faculty meetings and parent conferences
Entry-level Elementary Music Teacher, 2012 – 2014
Ready for School
Duties and Responsibilities:
Develop lesson plans, goals, and objectives in accordance with school standards
Organize classroom materials
Prepare a well-thought out presentation of lesson plan objectives and content
Develop grading system to assess students performance and progress
Inform students of their progress and encourage them to improve their work
Take attendance
Update student records such as grades and personal progress reports
Provide students with updates on their progress, what they're doing well, or
Skills
Teaching experience
Teaching degree
Teaching certifications
Teaching abilities
Communication skills
Ability to work with children, parents and colleagues
Ability to teach music in preschools, primary schools, and secondary schools
Choir Music Teacher Resume Sample
Name: Breanna Estes
Address: Mesa, AZ 85203
Phone: (303) 481-6545
Email: [email protected]
Current job: Choir Music Teacher at Oneonta City Schools
Objective
I am a Choir Music Teacher with a passion for working with kids. I would like to find a job at a school that shares my love of music and teaching.
I have a BA in Music Education with a focus in piano, and extensive experience teaching choir. I am energetic and enthusiastic, and I believe the love of music should be shared with others.
Work Experience
Choir Music Teacher, 2018 – present
Oneonta City Schools
Duties and Responsibilities:
Teach music courses
Conduct student choir
Organize and lead musical activities and performances
Evaluate student progress and proficiency
Design and teach music lessons to students
Conduct choral music rehearsals
Perform on an instrument during public performances
Teach private music lessons to students
Tutor students in music reading and writing
Train student choir members on public speaking skills
Choir Music Teacher, 2014 – 2018
Pleasant Grove High School
Duties and Responsibilities:
Teach all music students in the choir.
Prepare music for the choir.
Write and produce songs for the choir and the school community.
Develop curriculum for students in the class, including topics such as vocal production, performance skills, sight reading, ear training, and conducting
Schedule and prepare music for performances
Create lesson plans and activities for students
Lead rehearsals
Conduct the choir in public
Entry-level Choir Music Teacher, 2012 – 2014
Munford High School
Duties and Responsibilities:
Plan and present music classes for elementary school children
Train and supervise volunteer teaching assistants in music classes
Show children how to sing songs in a large group setting
Demonstrate the proper techniques for playing percussion instruments during music class
Design music curriculum for elementary school children
Attend staff meetings
Provide constructive feedback to children who are struggling in music class
Work with other teachers to ensure children are learning the correct singing techniques
Skills
Ability to teach students to read sheet music
Ability to conduct a choir
Ability to teach music theory
Knowledge of general music theory
Knowledge of specialized music theory
How To Write A Good Music Teacher Resume
A good Music Teacher resume is one that hits the right notes with the school's Human Resources Officer. It should meet the requirements by the school and assure the HR Department that you are a prime candidate for the position.
How can you write a Music Teacher that accomplishes this objective?
Let the Recruiter Know You Are Qualified
You might be able to play the guitar like Eddie Van Halen or the drums like John Bonham. But unless you are licensed to teach in your state, you won't be able to share your talents with the students.
If you are a professional teacher, one who has taken and passed the licensing exam, let the recruiter know right away. You can share this information in the Objective Statement.
Tailor-Fit the Resume
Schools have different requirements and expectations of their music teachers. Some schools may prefer those with a background in classical music and voice while others may want a teacher who can play various instruments and has a background in indigenous music.
Before applying for a job, read the ad carefully, and make sure you fit the bill. Then tailor your resume to fit the demands of the school.
All of the information you need about the position is already in the ad. Identify the ones you comply with and highlight these details in your Music Teacher resume.
Use the Reverse-Chronological Format
The reverse-chronological format helps the recruiter assess your qualifications right away because the information in the work experience section is presented starting from your current or latest employment.
This format is perfect for your resume if you have extensive work experience and do not have unemployment gaps exceeding 4 months.
With the reverse-chronological format, the sections of your resume will be arranged this way:
Contact Information
Objective Statement
Strengths
Work Experience
Education
Certifications
Highlight Your Actual Musical Performances
As a Music Teacher, having experience playing before a live audience is a big plus. It shows that you can connect with a crowd.
Teaching students is similar in that you have to get them to focus on what you are sharing. Every day in class is like a live performance.
If you have actual musical performances, include these experiences in your resume.
Share Your Passion
"Why do you want to become a music teacher?"
Human Resource professionals want to know the answer to this question because it gives them an idea of how you approach teaching.
There is no right or wrong answer to the question – you just have to tell the truth and let your passion ring loud and clear in the Objective Statement.
Here's an example of an Objective Statement where passion clearly resonates:
"Professional Music Teacher with 3 years of experience as a teacher and 20 years as a student. Music is a never-ending learning experience – you should always strive to learn to get better. Sharing my knowledge and expertise is a great way of enhancing my skills as a musician as well as help others on their journey to discover their talents as musicians."
Music Teacher Skills List
Becoming a talented musician or one who is proficient in his instrument of choice is just one-half of the Music Teacher position. Teaching is another skill that you have to be proficient in.
Not all talented musicians can become teachers despite their background in theory and practical experience. That's why there are Music Teacher skills that schools are looking for in the right candidate.
Fundamental Knowledge of Music
There are many self-taught musicians who became successful recording artists. While you may be highly-skilled in playing your musical instrument, schools would prefer someone with solid fundamentals on music.
To qualify for the position of Music Teacher, you should have a Bachelor's Degree in Music. In some cases, higher educational attainment is preferred such as a Master's Degree or a Doctorate in Music.
Fundamental Knowledge of Teaching
Once you've acquired your Bachelor's Degree in Music, the next step is to study to become a Teacher. You can take a second degree in Education or apply for certification programs that comply with the requirements of the professional regulating agency.
You have to be professionally-licensed as a teacher before you can be hired as a Music Teacher by the school.
Proof of Competency and Proficiency
Can you carry a note? Are you a virtuoso with your instrument?
You don't need to hit the high notes like Mariah Carey to be considered for the Music Teacher position. But at the very least, you should be able to sing on key and hold your own with the students.
On your resume, indicate some of your "practical experience". For example, if you had gigs as a musician or if you sang back up for a lead singer.
You should also indicate if you were awarded certifications or citations for your skills in music.
Ideal Soft Skills for a Music Teacher
Having the technical or hard skills in your bag is a great thing. But what separates music teachers from musicians is the set of soft skills or personality attributes that make them ideal for sharing their knowledge and experience with others.
What soft skills are these?
Patience
Ability to articulate instructions clearly
Positive disposition
Excellent motivator
Well-organized
Empathetic
Passionate about music
Results-driven
Good listener
Creative mindset
Great interpersonal skills
You want to be a Music Teacher who's approachable – students shouldn't be afraid or embarrassed about performing for you because their skill level is still not up to par.
Having the right soft skills makes you the ideal Music Teacher to help students discover their hidden talents in music.
Music Teacher Duties And Responsibilities For The Work Experience Section
What's a day like in the life of a Music Teacher? Every day offers new experiences to share, challenges to overcome, and goals to reach for yourself and your students.
That's what recruiters would like to see in your Music Teacher work experience section – How did you manage your duties and responsibilities to the school and its students?
Here are 6 tips on how to make engaging job descriptions that will resonate with the recruiter:
Review the job ad and take note of the scope of work of the Music Teacher as outlined by the school.
If you handled similar duties and responsibilities during your current or previous employment, prioritize them in your job descriptions.
Don't copy and paste one work experience to another!
Organize your job descriptions in bullet-point format.
Keep your descriptions short but concise.
Use the right verbs to lead off your job descriptions. Examples of the right verbs include teach, conduct, perform, evaluate, present, educate, demonstrate, plan, organize, test, assess, guide, and provide.
You can go back to the work experience section in our example of a Music Teacher resume but we've added another sample here for your reference:
Review the lesson plans for the day.
Organize the activities scheduled for each class.
Motivate students to actively participate in performance sessions.
Encourage students to be involved in class discussions.
Teach music theory and history.
Articulate theories by presenting actual demonstrations on various musical instruments.
Evaluate the progress of each student.
Prepare written and practical tests.
Entry Level Music Teacher Resume
There are many opportunities for those with an entry-level Music Teacher resume. The most important thing is to show you are qualified to handle the teaching position.
Certifications – Even with an entry-level resume as a Music Teacher, you have to be certified or licensed to teach in the state where the school is located.
Educational Background – A Bachelor's Degree in Music is preferred although a 2-year course from a reputable music school or an Associate Degree in Music from a community college might be considered.
Proof of Talent – You have to show the school that you can sing or play an instrument like an expert. In your resume, include a link to a platform such as SoundCloud, YouTube, Facebook, or Instagram where the recruiter can hear your performances.
Include Informal Work Experiences – Did you give free music lessons in your community? Were you a freelance Music Teacher? These are informal work experiences that nonetheless qualify as opportunities to hone your teaching skills.
Speaking of online channels, you can get a head start by starting a YouTube channel and offer tutorial services. You can earn income, build your reputation, and sharpen your skills in teaching.
If you're good, it won't be long before a school discovers you and hires your services.
We are sorry that this post was not useful for you!
Let us improve this post!
Tell us how we can improve this post?