Kindergarten Teacher Resume Sample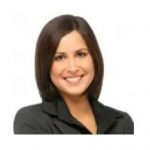 Name: Manuela G. Lopez
Address: 123 Westdrive, Houston, TX
Phone: (281) 849 6754
Email: [email protected]
Current Job: Kindergarten Teacher; Fresh Minds Academy, Houston, TX
Objective Statement
Experienced Kindergarten Teacher; licensed to teach in Houston, Texas, with 4 years invested in helping kids develop sharp minds and good hearts is desirous of becoming the new Kindergarten Teacher at Bright Minds Learning Center.       
Strengths/Special Skills
Bachelor's Degree in Education

Certifications in Child Development and Child Psychology

Physically fit

Patient and Understanding

Pleasant and Positive Disposition

Articulate Speaker and Good Listener
Work Experience
Kindergarten Teacher – 2018 to Present
Fresh Minds Academy; Houston, TX
Responsibilities:
The grade point average of students increased from 85.6 to 87.7 during my term as a Kindergarten Teacher.

Class of 2019 won the Mathematics Inter-School Competition in the school district.

Introduce the use of LMS or Learning Management Systems to Fresh Minds Academy as an alternative to face-to-face schooling when the city went on lockdown because of the Covid-19 pandemic.

Prepare all the lesson plans, exams, quizzes, and graded recitation activities for the students.

Met with parents on a bi-monthly basis to discuss the performance of their children.
Kindergarten Teacher – 2016 to 2018
Young Hearts Kindergarten School; Houston, TX
Responsibilities
Create lesson plans that featured various methods of learning including film viewing, inviting resource people, field trips, and group work.

Conduct instruction in a classroom setting; encourage students to participate and broaden their way of thinking to express greater creativity.

Introduce a collaborative method of instruction with the parents becoming involved in the teaching process; the objective is for the child to view and accept the parent as the teacher at home. 

Evaluate the performance of the children; discuss results with the parents.

Plan creative activities to get the students more engaged in the learning process.
Education
College
Bachelor's Degree
Education
Texas Southern University
Houston, TX
2010 to 2014
High School
Memorial High School
Houston, TX
2006 to 2010
English Kindergarten Teacher Resume Sample
Name: Gabriela Hart
Address: Middleton, WI 53562
Phone: (459) 721-7655
Email: [email protected]
Current job: English Kindergarten Teacher at Children at Play
Objective
I am a qualified English Kindergarten Teacher with a passion for building educational skills and developing a love of learning. I seek to create a safe, nurturing environment where children are challenged and supported by activities that emphasize literacy, social and emotional development, math, science and the arts. I am committed to nurturing children's learning, creativity, and curiosity. I believe in fostering a love of learning through the use of creative materials and hands-on experiences that encourage critical thinking skills.
Work Experience
English Kindergarten Teacher, 2018 – present Children at Play
Duties and Responsibilities:
Design and implement a curriculum that meets the needs of the learners, with emphasis on differentiated instruction, to ensure all learners develop their academic, social, and emotional learning skills in an environment that values diversity
Ensure that all students have the opportunity for academic success by providing an academically rigorous curriculum and fostering a challenging learning environment
Supervise and assess the progress of students in a manner that promotes positive social and emotional development.
English Kindergarten Teacher, 2014 – 2018
Kidspace
Duties and Responsibilities:
Teach students in a safe, secure and caring environment
Implement curriculum to meet state standards
Attain, maintain, and monitor all necessary certifications and licenses for the position
Maintain up-to-date knowledge of pedagogy and best practices in the profession
Ensure that classroom is maintained according to health, safety and security guidelines
Plan and implement lessons that match the state's curriculum requirements
Entry-level English Kindergarten Teacher, 2012 – 2014
Starting Line
Duties and Responsibilities:
Teach and instruct students in English language arts
Assign, review and grade homework
Assign, review and grade essays
Create and update lesson plans
Maintain student data sheets
Supervise students during lunch, recess, and before and after school
Administer standardized testing of students' progress to monitor progress of
Skills
Experience in teaching and research
Experience in curriculum design
Experience with innovative, creative and collaborative teaching techniques
Knowledge of the latest developments in reading and language arts
Knowledge of the latest developments in math and science
Knowledge of techniques for teaching basic skills to students with special needs
Kindergarten Teacher Assistant Resume Sample
Name: Jaslene Conner
Address: Falls Church, VA 22041
Phone: (750) 695-1326
Email: [email protected]
Current job: Kindergarten Teacher Assistant at Children's Circle
Objective
A Kindergarten Teacher Assistant position is a perfect fit for me because I understand the importance of assisting the teacher in providing an engaging and memorable learning experience for the students in a supportive, caring, and nurturing environment. I am a very energetic person who is a strong team player with excellent interpersonal skills. I possess strong organizational skills, which enables me to plan lesson plans and help prepare for the day's activities.
Work Experience
Kindergarten Teacher Assistant, 2018 – present Children's Circle
Duties and Responsibilities:
Assist in teaching the students in a Kindergarten classroom
Assist in planning, preparing, and executing lesson plans
Maintain student records
Participate in research projects
Assist with activities and behavior management
Assist with the development of curriculum for future classes
Assist in developing lesson plans for younger students
Participate in staff meetings and committee meetings
Assist with school activities and community education programs
Kindergarten Teacher Assistant, 2014 – 2018
Kinder Haus
Duties and Responsibilities:
Responsible for a group of 8-10 children
Assist with class activities as requested by teacher
Command the attention of students when needed
Provide constructive feedback to children when necessary
Initiate conversations with students about their day, interests, and preferences
Engage in activities such as crafts and games with the children
Entry-level Kindergarten Teacher Assistant, 2012 – 2014
Stepping Stones
Duties and Responsibilities:
Maintain cleanliness of the classroom by making sure to sweep and mop the floors each day
Provide safe, appropriate, developmentally appropriate activities for children to engage in
Assist with teaching lessons and instructing children on classroom behavior and safety guidelines
Assist other staff members with the daily tasks of running a Kindergarten class
Record attendance and student progress in the class log
Skills
Good with children
Able to work in a fast-paced environment
Strong interpersonal skills
Willing to work weekends and evenings
Able to lift heavy items
Detail oriented
Can work independently
Able to speak English fluently
Preschool Teacher Resume Sample
Name: Aedan Perry
Address: Prattville, AL 36067
Phone: (911) 568-5419
Email: [email protected]
Current job: Preschool Teacher at Children's Corner
Objective
I am an experienced Preschool Teacher who loves education and working with children. I am well versed in early education and development, and most importantly I am creative. I am dedicated to my career, and would make an excellent Preschool Teacher. I love working with children, and am excited to teach them and help them grow. I have a lot of experience seeing children's firsts, and I hope to use my knowledge to teach them lessons they will never forget.
Work Experience
Preschool Teacher, 2018 – present Children's Corner
Duties and Responsibilities:
Set up and maintain a safe, clean, and stimulating environment for the children
Encourage social and emotional development in children through age-appropriate activities
Create learning opportunities for children to foster early learning skills
Assist with daily routines, including clean-up and lunch preparations
Ensure all children get plenty of time to play and be creative
Maintain a positive attitude, even during difficult situations
Support the children with their personal needs
Preschool Teacher, 2014 – 2018
Laugh-n-Learning Daycare
Duties and Responsibilities:
Participate in activities with the children
Plan and present lessons for the children using a variety of learning methods
Provide feedback and guidance to children
Provide resources for learning
Develop a curriculum for the preschool program
Supervise children during playtime and free time activities
Organize the classroom to make it conducive to learning
Maintain a safe environment for the children to play
Entry-level Preschool Teacher, 2012 – 2014
Stout Child
Duties and Responsibilities:
Teach children age 2-5 in a nurturing environment Prepare daily lesson plans and activities
Monitor and keep track of children's progress
Provide individualized instruction and attention to each child
Maintain classroom by tidying up, tidying storage spaces, and completing daily cleaning tasks
Maintain a healthy and safe environment for children
Teach children about safety, sharing, and nurturing
Skills
Knowledge of materials and techniques for a variety of art and craft projects
Knowledge of the development of children from birth to kindergarten
Knowledge of the basics of child development
Ability to use the following tools: scissors, glue, markers, and paint
Experience with a variety of teaching techniques
Nursery Teacher Resume Sample
Name: Cortez Haynes
Address: Crawfordsville, IN 47933
Phone: (845) 373-7809
Email: [email protected]
Current job: Nursery Teacher at Children's Harbor
Objective
A Nursery Teacher is responsible for educating and nurturing children in a safe and engaging environment. Responsibilities include teaching children the basics of language, mathematics, science, art, and music. I am confident I have the qualities necessary to be a successful Nursery Teacher. I am punctual, responsible, and skilled in working with children. My love of music and children make me an ideal candidate for this position.
Work Experience
Nursery Teacher, 2018 – present Children's Harbor
Duties and Responsibilities:
Promote a lifelong love of learning in children
Teach children the importance of caring for the environment through hands-on activities in the nursery
Provide children with an opportunity to try new things
Promote social, emotional and cognitive development in children through collaborative activities
Assist staff in ensuring that the nursery is clean and well organized
Assist staff with materials for children to use during playtime
Assist staff with snack preparation and recess supervision
Nursery Teacher, 2014 – 2018
LeafSpring
Duties and Responsibilities:
Maintain and update the classroom environment by making sure all materials are clean and in a presentable order
Demonstrate proper care with children by showing how to use materials and toys appropriately
Direct children's activities with the goal of providing an environment for them to grow and explore
Teach children about their bodies, emotions, likes, and dislikes
Prepare for lessons by reading books, gathering materials, and planning activities
Entry-level Nursery Teacher, 2012 – 2014
Sunbeam
Duties and Responsibilities:
Teach students the basics of plant care, including watering, fertilizing, and planting
Guide students in making observations about plants and animals in the environment
Teach students to identify and name plants, insects, and animals
Select appropriate plants and soil amendments to support the growth of plants and vegetables
Instruct students on the proper way to use hand tools, such as shovels and hoes
Oversee students working in teams to care for plants
Skills
Knowledge of age-appropriate curriculum
Knowledge of how to engage children with their environment
Knowledge of how to maintain a safe environment for children
How To Write A Good Kindergarten Teacher Resume
Kindergarten is often referred to as the "Big School" – the first institution of formal learning for 5 to 6-year old children. Schools are very selective when it comes to hiring their kindergarten teachers. They're not only looking for candidates with the right educational background and work experience. The schools want to know if they can entrust the care and development of their students to you.
So how do you write a good Kindergarten Teacher resume – one that will win the trust and confidence of the school?
Academic Credentials
Schools prefer candidates who have completed a 4-year course in Education or in related courses such as Psychology and Child Development. 
In some cases, the school may consider only candidates who have completed a Master's Degree in Education for the position. 
It is also a requirement in all states to be certified as a teacher before applying for teaching positions in schools including kindergarten. 
Share Your Story
No other section in the resume allows you to unveil your human side or personality that the Objective Statement. It is only 3 to 4 sentences long but when properly written, the resume objective can help you jump past the other candidates.
Think of the objective statement as your sales pitch and share your story. Let the school know why you want to become a Kindergarten teacher:
Certified teacher in the state of Florida with a Bachelor's degree in Education wants to become the new Kindergarten teacher at Sunshine State Learning Academy. As the eldest among 5 children, I have first-hand experience of how important proper learning is for these children. I hope to be given the opportunity to share my knowledge and love for learning with your students.
No Errors in Spelling and Grammar
If your Kindergarten Teacher resume has errors in spelling and grammar, you'll be lucky if the recruiter gives it a "C". 
Spelling and grammar errors in a Kindergarten Teacher resume can be summed up in one word for the school: Frightening.
It shows a lack of responsibility and the school will surely question your capabilities to give the children proper instruction. 
Always double or triple check your resume for spelling and grammar errors before submitting it to the school.
Detailed Work Experience 
We have dedicated an entire section on how to write a good Kindergarten work experience section. However, we feel it is proper to stress the importance of presenting your work experience in a detailed manner. 
Let the recruiter know that you were deeply involved in your job as a Kindergarten Teacher and are familiar with its various duties and responsibilities.
Choose the Right Format
Recruiters love the reverse-chronological format because it makes the job of accessing the present-day qualifications of the candidate much easier. As the name of the format implies, you lead off with your current or latest work experience then move back to the earliest job you held as a teacher.
When using the reverse-chronological format, the sections of your resume will be arranged this way:
Contact Information

Objective Statement

Strengths

Work Experience

Education

Certifications
The reverse-chronological format will only favour those who don't have unemployment gaps that exceed 4 months. 
If you are a fresh graduate, have little work experience, or if you went through an extended period of unemployment, it would be better to use the functional format which looks like this:
Contact Information

Objective Statement

Strengths

Certifications

Education

Work Experience
The objective of the functional format is to shift attention away from the lack of work experience and toward your strongest skills and abilities. 
Kindergarten Teacher Skills List
As a Kindergarten Teacher, parents and the school will entrust you with the development of the children. A child's development is not only focused on the intellect but also touches on the emotional, physical, and social areas of the individual.
While it is important to have the proper education, training, and experience to become a Kindergarten Teacher, schools are also looking for other skills to qualify the right candidate for the job. 
Bachelor's Degree in Education
The subjects taken up by kindergarten students may not be difficult but there is more to teaching 5 o 6-year-olds than just having a good command of the subject matter.
Schools and other learning institutions prefer candidates who have a solid background in the fundamentals of teaching. The recruiter will prioritize applicants who have a Bachelor's degree in Education, Teaching, and other related courses such as Psychology or Child Development. 
Certification as a Teacher
What if you don't have a Bachelor's degree in Education or the relevant courses? 
It's not the end of the road. It's normal to have a change of passion after graduation. 
Maybe you wanted to become a banker that's why you studied Economics. Once you got your diploma, you had an epiphany and decided to become a Kindergarten Teacher.
This is where getting certified as a teacher becomes your next course of action. Find out the requirements in your state and undergo the necessary training to become a teacher. 
Schools will be receptive to your application as its next Kindergarten Teacher if you are certified to teach even if you don't have a degree in Education or Teaching.
Excellent Communication
Kindergarten students' minds are like sponges. They can absorb information very fast – and they are quite curious as well. So expect the kids to ask you a ton of questions!
Becoming an excellent communicator means having the ability to articulate information very clearly. Likewise, you have to be a good listener. Children have their own way of articulating questions. 
By having excellent communication skills you can create an effective feedback cycle where children can get the answers they seek and become smarter, more learned students. 
Patience and Understanding
Not every kindergarten is like the school in the movie "Kindergarten Cop" but kids are a bundle of energy. Add to this their need to satisfy their curiosity and you may have a "combustible situation" on a daily basis.
But you don't have to be like Arnold Schwarzenegger's character in "Kindergarten Cop" and end up exhausted every day. 
All you need to deal with kids is to have a good amount of patience and understanding. After all, you were a 5-year old once in your life. You might remember what it was like to be all over your Kindergarten Teacher. 
Creative Thinker
For the kids to enjoy the learning process, you must make it fun and exciting every day. Coming up with unique methods of learning is a good way of keeping the children engaged in learning. 
From classroom learning to field trips to contests and games, getting children to stay focused might be a challenge. Creativity is the key to getting students' attention.
Kindergarten Teacher Duties And Responsibilities In The Work Experience Section
What's a day in the life of a Kindergarten Teacher like? That's what the Hiring Officer or recruiter wants to find out from your work experience section. For this reason, don't present your Kindergarten Teacher duties and responsibilities as if they were copied and pasted from a resume template. 
If you want to stand out from all the other applicants, your work experience section should be the standard where the other resumes will be measured. 
Here are tips on how to get an "A" on your work experience section:
Differentiate Your Duties and Responsibilities
Kindergarten Teachers have a lot of tasks to perform outside of teaching. Of course, your list of duties and responsibilities would differ from school-to-school. Don't submit job descriptions that read "generic". 
Describe the tasks that you handled in detail. Take the recruiter on a journey on how a day in your life looked like.
For example:
Review information and materials that would be shared and discussed with students for the day.

Take the students through their morning exercises and prayer.

Present the day's activities to the children.

Implement various teaching techniques such as the use of computers, games and group activities, field trips, and film viewing.

Run tests, quizzes, and graded recitation activities to assess the progress of the students.

Review the results of the tests and create individualized assessments.

Prepare lesson plans for the following day.
Customize Your Job Descriptions 
Before writing your duties and responsibilities for the work experience section, review the job ad. The school will include a clear description of what they expect of the teacher plus a list of duties and responsibilities.
From there, review your own work experience. Pinpoint the tasks that are similar to those described in the job ad. 
Present the tasks that are similar to those described in the job ad in your work experience section. Make sure they are presented in the same order as the job ad. It's possible that the recruiter arranged the duties and responsibilities in order of priority.
Write Clear and Concise Job Descriptions
The job of a Human Resources Officer is hard enough. He has to comb through hundreds of resumes on a daily basis. Make his job easy by writing clear and concise job descriptions.
Avoid using technical jargon

Write in a conversational tone

Keep your job description short and simple

Summarize your duties and responsibilities in bullet-point format
Include Your Achievements
Were you able to contribute to the success of the school? Did your students win competitions? How many percentage points did the students' average grade increase when you became their teacher?
Cite your achievements in the work experience section of your Kindergarten Teacher resume. Don't forget to validate your achievement with numbers. Whether they were good in Math or not, recruiters love to see numbers.
Keep It Relevant
Did you use to work as a salesman before you applied for the Kindergarten Teacher job? If you did, don't include the information in your work experience section because it is not relevant to the position. 
The recruiter may just be distracted. Worse, he may come across information that would be perceived as detrimental to your job application. 
Entry Level Kindergarten Teacher Resume
If you have an entry-level Kindergarten Teacher resume, don't worry. The school will still consider your application for the position. All you have to do is to follow our simple tips:
1. Highlight Your Qualifications – This means your hard skills such as a Bachelor's degree in Education and certification as a Teacher.
2. Use the Functional Format – As we discussed in the section, "How to Write a Good Kindergarten Teacher Resume", this format shifts attention from lack of experience to your skills and abilities.
3. Include Unpaid Work Experiences – Recruiters will consider volunteer work as a teacher as a credible work experience.
Assuming you don't have much luck in the job market, don't give up or get discouraged! Take some time off and analyze your job search experience. Identify the weak areas of your resume.
If you believe your lack of experience is putting off recruiters, opt for volunteer teaching jobs or work as an online instructor/teacher for a while.
We are sorry that this post was not useful for you!
Let us improve this post!
Tell us how we can improve this post?