Tutor Resume Sample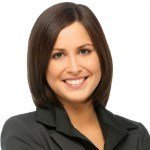 Sabrina G. Kovacs
Address:          478 Worcester County, Jacksonville, FL.
Phone:             (904) 415 9784
Email:              [email protected]
Current Job:  Tutor; Elevation Tutoring Services, Jacksonville, FL.
---
Objective
ATP-Certified in Advanced Tutoring and a member of the NTA, I have been tutoring students of all ages and academic capacities in Math, English and Writing the past 6 years with great success. I hope to join your staff of tutors at Excel Academics where I can share my experience and tutoring expertise to your valued clients.
---
Skills
Association of Tutoring Professionals (ATP)- Certified, Advanced Tutoring.

Member of the National Tutoring Association (NTA).

6+ years experience in tutoring.

Bachelor Degree – Psychology, Florida State College.

Tutors students K-12 in Math, English and Writing.

Enjoys teaching young people.

Meticulous when preparing lesson plans.

Conducts work in a professional manner.
---
Work Experience
Tutor; 2016 to present
Elevation Tutoring Services, Jacksonville, FL.
Duties and Responsibilities
Member; tutoring staff – tutors students in Math, English and Writing with a few clients up to Sophomore college level.

Collaborates with other tutors in developing lesson plans and updating academic curriculum.

Provides assistance to students in their current workload by reviewing past test results.

Prepares practice quizzes, long and mastery tests for students to work on at the center and at home.

Handles special classes for students with learning disabilities.
Tutor; 2012 to 2013
Paramount Learning and Tutorial Center, Jacksonville, FL.
Duties and Responsibilities
Helped students refine study skills and become independent learners.

Conducted one-on-one sessions with Grades 1 to 6 level students.

Managed the center's online tutorial sessions for subscribers to the home-based instruction.

Designed exercises for writing, mathematical word problems, tests and quizzes that are based on the student's current lessons in school.

Monitored, graded and evaluated performance of students.
Tutor; 2015 to 2017
Greenwood School; Jacksonville, FL.
Duties and Responsibilities
Provided tutoring services for my high school, Greenwood School, 5 days a week, 2 hours per day.

Tutorial services covered grade 6 up to Senior High School level.

Specialized in providing instruction for Math, Science and English subjects.

Assisted students in their review for long tests and mastery tests; provided them with sample tests for practice.

Assessed performance of students in school by reviewing their past test scores and endeavoured to keep them on track to exceed previous marks.
Education
College
Bachelor Degree – Psychology
Jacksonville State College
Jacksonville, FL.
2015 to 2016
High School
Greenwood School
Jacksonville, FL.
2017 to 2015
Certifications/ Professional License:
ATP-Certified, Advanced Tutoring; 2017.
---
Personal information
Status: Single
Date of Birth: March 21, 1989
Hobbies include cooking, Yoga.
Tutor Resume Skills List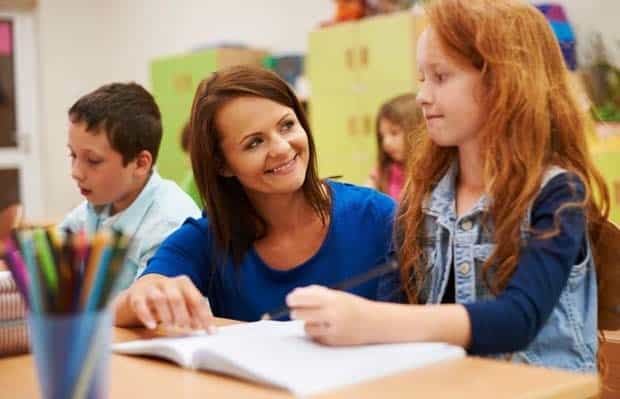 As a Tutor it's not what you know but how you teach others that matters. Your Tutor skills list must have attributes that show you can help students get better and more proficient in their problematic subjects.
Education.

You should complete a 2 or 4 year course in a related discipline such as Teaching, Education, Psychology or specialize in a subject matter where your grade point average should not be lower than 3.7. In order to become an effective Tutor, you should have enough experience receiving instruction from other teachers as well.

Certification.


Tutors do not have to be certified; however, it will be a big advantage if you are able to secure certification from a recognized agency or association.

In our sample resume for Tutor, you can see that our candidate Sabrina was certified in Advanced Tutoring by the Association of Tutoring Professionals or ATP. Check your area if there are tutoring agencies that are accredited to issue certifications. Getting certified is an option for those who want to pursue the career of a Tutor but do not have a college degree.
Associations.


Another way to pique more interest in your resume is to join an association of tutors. Aside from the Association of Tutoring Professionals, another reputable group in the American Tutoring Association (ATA).

Becoming a member of a collective is a great way to network and shows the potential employer that you are seriously invested in your career.
Passion for Teaching.


The best teachers are the ones who genuinely want their students to succeed.

Even though tutors are not full-blown teachers, the job is all about getting others to excel in subjects that are decidedly their "Waterloo". If you have a passion for teaching, it will come out in the way you tutor students. You will be more patient and understanding in your approach.
Great Interpersonal Skills.


Tutoring is just another way of communication. You are articulating a subject matter in a manner that you hope would be easier to understand for the student.

If you asked the student, "Did you understand the lesson?" Chances are he/she will say "Yes" but how can you be sure? A tutor with great interpersonal skills will initiate communication channels by asking the student to relay the subject matter details back to him/her. Only then will you know for sure that the student has fully grasped your content.
Tutor Resume Objective
Keep your Tutor resume objective simple and straight- to- the- point. The school or the center already has a clear idea on the type of candidate needed for the job. Use the objective statement to answer the question, "Why should you hire me?"
In our sample resume objective for Tutor we began to answer that question by unloading the biggest qualification of Sabrina which is her certification in Advanced Tutoring by the ATP. It is highly possible that only a few of the tutors who applied for the job were certified. This vaults Sabrina ahead of those who are not.
Then we followed up with her membership with the National Tutoring Association or NTA, another well-recognized, highly respected group of tutors. We also emphasized her amount of tenure, which at 6 years is good enough for the tutoring profession.
Lastly, address your objective statement to the potential employer: "What do you hope to come out of this application?"
Even though the resume objective is kept short; no more than 4 sentences, it is your way of formal introduction to the potential employer. Write a good one and you will make a good first impression!
Tutor Resume Format
If you've had a good number of years under your belt as a Tutor, let your experience shine through by using the reverse chronological for Tutor resume format.
Take a look back at our sample template for Tutor resume. We arranged its sections in a manner that would shift the attention of the person reviewing the resume on the experience:
Contact Information

Objective Statement

Skills

Work Experience

Education

Certification

Personal Information
Writing a resume is like writing a story. If your resume objective is the introduction then the Work Experience is the main body. This is where the Hiring Manager will spend most of his/her limited time.
With the reverse chronological, you start out with your current or latest experience. In our sample resume, we began with Sabrina's tenure at Elevation Tutoring Services where she has been employed since 2016.
The reason for this is so that the recruiter can already see how far you've gone in your career. As the recruiter moves back in your Work Experience, he/she will realize that you have come a long way as a Tutor.
Entry Level Tutor Resume
Although experience is a big qualifying factor to land a job as a tutor, it is not everything. If you have an entry level Tutor resume, you can shift the Hiring Manager's attention to the strengths, skills and attributes that make you the ideal candidate.
Have you done freelance or even unpaid voluntary work as a tutor? Include this detail as part of your work experience.

Did you consistently get high grades or receive academic citations on some subjects? Schools and tutorial centers want candidates who averaged at least 3.7 in specialized subjects. Highlight your GPA in your Resume Objective, Skills and Education sections.

Did you get certified? State the certifying body, the year and the type of certification received.
Lastly, switch to the functional format which would rearrange our resume sample for Tutor this way:
Contact Information

Objective Statement

Skills

Certification

Education

Work Experience

Personal Information
Tutor Resume Writing Tips
Before you submit your application, review your work and take a few minutes to read through our Tutor resume writing tips:
Misspelled Words and Wrong Grammar are Unacceptable –

How do you expect to win the confidence of the employer if you can't even check the accuracy of your own resume? It's easy to overlook mistakes so get someone with trusted eyes to review your resume. Don't stop there though! Run it through a spelling and grammar check software.

Make it an Easy Read –

You're supposed to make the student's life less complicated. Thus, don't give the Hiring Manager a hard time by presenting a resume that is very hard to read. Use an easy to read font like Arial, Calibri or Cambria in size 12 to 14. Organize your scope of responsibilities by using bullet points.

Leave Our Unrelated Work Experience –

You were a cashier at a local fast-food restaurant? Leave that out of your work experience. It will only serve as a distraction and add unnecessary length to your resume. If leaving it out will leave a large gap exceeding 6 months in your resume, just indicate it but don't expound on the work details.
Never submit a one-size-fits-all resume. Always make sure it is composed according to the needs and demands of the potential employer.
We are sorry that this post was not useful for you!
Let us improve this post!
Tell us how we can improve this post?