Retail Sales Associate Resume Sample

Colin B. Treadwell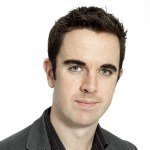 Address:            5269 Ada County, Boise, Idaho   
Phone:                (208) 622-9875
Email:                  [email protected]
Current job:      Retail Sales Agent, Kohl's, Boise, Idaho
---
Objective
Enthusiastic, customer-centric and well-experienced Retail Sales Associate with great communication, people skills and positive approach to work seeks to establish a career with a major retail company interested in developing a consistently productive team of front line sales people to generate long term success and sustainable revenues.
---
Skills
5+ years experience as Retail Sales Associate

Certified; John Maxwell Leadership Training

Certified; MS Office

Excellent communication skills

Great analytical skills

Highly patient

Great people skills

Pleasing personality

Excellent disposition

Goal – oriented

Highly organized

Punctual
---
Work Experience
Retail Sales Associate; 2017 to Present
Kohl's; Boise, Idaho
Duties and Responsibilities
Greets and welcomes customers into the store;

Asks customers if they need assistance;

Endeavours to make customers feel welcome inside the store;

Responds to questions and inquiries on any item in an effective manner;

Presents recommendations to customers based on need;

Endeavours to up-sell products to customers;

Works to consistently meet established sales quotas;

Provides customer support or assistance services;

Monitors store for suspicious activities;

Implements store rules and guidelines;

Maintains store cleanliness;

Maintains orderly appearance and organization of merchandise;

Presents discounts and other store promos to customers;

Facilitates payment through cash register;

Maintains sales records for inventory management purposes.
Retail Sales Associate; 2015 to 2017
TJ Maxx & Home Goods, Boise, Idaho
Duties and Responsibilities
Provide customers with personalized customer service

Maintain a courteous and professional demeanour with all customers

Explain our products to customers and assist them in selecting items they may enjoy

Offer samples to customers when available

Prepare and maintain attractive displays of store merchandise

 Assist in the stocking of store shelves

Perform any other tasks that may be assigned by supervisor
Retail Sales Associate; 2013 to 2015
Boise Auto Center; Boise, Idaho.
Duties and Responsibilities
Working in a retail environment
Selling various products
Working with customers to answer questions about products, etc.
Assisting customers by locating items in the store, ringing up purchases and answering any questions
Focusing on customer needs to ensure satisfaction
Providing friendly, knowledgeable service to ensure customer loyalty
Maintaining inventory control and replenishing shelves as needed
---
Education
Borah High School
High School Diploma
Boise, Idaho
2009 to 2013, 3.8 GPA
---
Courses
Certification, John Maxwell Leadership Training

Certification; MS Office
---
Personal information
Single

DOB 01/05/92

Hobbies include running, guitar and reading
What to Write in a Retail Sales Associate Objective

A Retail Sales Associate must be dynamic and energetic. Once a customer walks inside the store or showroom, the timer starts. Every second that the customer remains in the store increases the opportunity for a sale, The Retail Sales Associate must do what he or she can to make sure the customer is well attended and satisfied with the experience.
Retail Sales Associate is not a job for the faint of heart or those who are thin-skinned. You will encounter customers with diverse socio-economic backgrounds. People respond to sales differently. Some want immediate attention while some don't. Although the approach is the same, you should know when to back off or come on. Sometimes a wide and engaging smile is not enough.
Companies and businesses are looking for Retail Sales Associates who exude sales. And often, it reflects in their resume objective. Do you know what the objective of a business is? Unless you are applying for a non-profit organization then maybe the job of a Retail Sales Associate isn't for you.
Businesses need revenues and this is generated through sales. Businesses rely on Retail Sales Associates to initiate the sales process with potential customers because you are the first line of contact.
Your resume objective should indicate what you believe are qualities that make you the ideal Retail Sales Associate for the company and what you can do for them.
What to Write in a Retail Sales Associate Resume Skills Section
The popular misconception is that you have to look good in order to succeed in sales. It's not what's outside that matter most. You should have the requisite skills to succeed in sales.
Here are the qualities you should have in your Retail Sales Associate resume skills section:
Educational Attainment

; a college degree is not required to become a Retail Sales Associate. You can work in this field even if you have a High School diploma. Just make sure to provide the company a copy of your GED score.
Certifications;

a job in sales is the closest thing to represent the saying "Sales people are born; not made". But it would help if you had some training in sales or in a customer-service related field. If you have, include these in your resume skills section.
Engaging and dynamic personality

; if you are hesitant to engage or meet people then sales is not the job for you.
Positive disposition

; not every customer will be friendly or treat you with respect. There will be customers who will be rude and arrogant. Regardless of the type of customer, you must always remain a true professional.
Excellent communication skills

; there are customers who tend to be reserved. They just tend to browse around and tend to not be involved in the sales process. You should be able to develop a rapport with customers who enter the store or showroom. "Breaking the ice" is a great way to make a strong impression.
Hard working

; the job of a Retail Sales Associate can have long hours and the conditions can be unforgiving. Imagine selling gardening supplies or cars in winter or rainy weather.
Meticulous and detail oriented

; customers prefer to deal with Retail Sales Associates who know the products and services they are selling like the back of their hands. The worst thing for them is to deal with a Retail Sales Associate who is unsure of what the product does.
Retail Sales Associates are tasked to generate sales for the company. You will not be able to increase the probability of a sale if you do not have these qualifications or skills. Are sales people born? Perhaps, but there is no reason you cannot find the "inner sales person" in you and become one.
What to Write and Not to Write in the Retail Sales Associate Resume Experience Section
Businesses like Retail Sales Associates who have extensive experience in other industries. This tells them you have the experience dealing with customers from different backgrounds. It also means you have the ability to study and understand every product or service that you had to offer potential customers.
When writing your Retail Sales Associate resume experience section you should highlight the different industries or companies that you worked for. Then go into detail on what you had to do during your period of employment. Granted that the job of sales people follow specific job descriptions, duties and responsibilities, it's the differences which will help you stand out.
Companies will look for these differentiators in your resume experience even if these are subtle. This is because they know that in sales the length of your tenure does not correspond to the value of your experience.
Every Retail Sales Associate has to unlearn previous knowledge in order to learn new ones. It's the ability to be able to unlearn and learn new information that makes one a viable candidate for a Retail Sales Associate job.
You do not have to include sales jobs that were informal or done in a private capacity. Companies want to know how you contributed to the success of your previous employers.
We are sorry that this post was not useful for you!
Let us improve this post!
Tell us how we can improve this post?