Certified Public Accountant (CPA) Resume Sample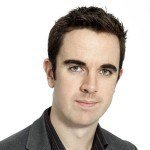 Travis B. Jackson
CPA License No: 02-346722

Address:            4747 Ironhorse Drive, Dallas, TX
Phone:              (214) 414 9747
Email:              [email protected]
Current Job:    Certified Public Accountant; Crescendo Food Service Group, Dallas, TX
---
Objective
CPA with 8 years experience providing consultancy services including tax accounting, preparation of Financial Statements, external auditing procedures, and account management is desirous of landing the position of Senior Accountant at Williams, Server, and McCoy Accounting Firm. Proactive, well-organized, and self-motivated, I am confident of providing your clients with top-notch accounting and consultancy services.
---
Skills
Certified Public Accountant.

Bachelor Degree in Accounting.

Member; Dallas Association for Financial Professionals.

Computer proficiency – Advanced Excel, QuickBooks Pro, SQL, and ERP systems.

Regularly updated in tax legislation.

Excellent communicator.

Highly organized.

Strong business acumen.
---
Work Experience
Chief Accountant, 2020 to Present
Crescendo Food Service Group; Dallas, TX.
Duties and Responsibilities
Prepares and reviews account reconciliations; analyzes entries and provides recommendations as it relates to all key areas of the company's operations.

Facilitates closings by confirming the accurate and timely completion of the accounting teams close- related responsibilities.

Evaluates develops and implements all accounting and operational policies and procedures with special emphasis on improving accuracy, reducing risk, and strengthening adherence to compliance.

Conducts internal and external audits to ensure complete, accurate, and punctual responses to all requests for corporate information.

Involved in the recruitment, evaluation, and selection of talent for the purpose of developing a team that is 100% focused on attaining goals established by the organization.
Senior Accountant, 2017 to 2020
Delgado Resources; Dallas, TX.
Duties and Responsibilities
Functioned as a key member of cross-departmental teams for the purpose of improving the flow of data and reporting.

An ensured flow of information was organized and efficient between general accounting team, external auditors, internal auditors, and other partners.

Evaluated internal controls in order to assure overall precision of operating systems and frameworks and to update the function of systems/ processes.

Assisted with the implementation of change management by collaborating with I.T. and related stakeholders.

Worked to strengthen relationships with internal and external auditing parties.
Chief Accountant, 2015 to 2017
Eagle Point Property Developers Corporation; Dallas, TX.
Duties and Responsibilities
Prepared all financial statements on all properties, development projects, and various businesses of the company.

Conducted studies and research for the purpose of developing an accurate feasibility report on potential land procurement projects.

Reviewed and made recommendations on the pricing strategies of the company.

Prepared tax returns for monthly/ quarterly schedule.

Created a quarterly forecast and prepare an annual budget.
---
Education
College
Bachelor Degree – Accounting
University of North Texas
Dallas, TX
2011 to 2015
High School
North Dallas High School
Dallas, TX
2007 to 2011
Certifications:
Passed CPA Examination administered by Texas State Board of Public Accountancy, 2015.
---
Certified Public Accountant (CPA) Skills List
The CPA exam is very tough. Passing it is a huge achievement. As a CPA, you can work for private and public firms. However, your CPA skills list should not just focus on your expertise. Companies want more than knowledge from their CPA.
Education

You need to invest in education before you take the CPA exam. Accounting is the usual course people take. However, any business course will do. You should take more accounting courses as electives. Another option is take up Accounting as a secondary degree.

Certification

To become a CPA, you have to take the licensing exam. This is given by the regulating body in your state. In our sample resume for CPA, the regulating body is the Texas State Board of Public Accountancy.

Knowledge of Accounting Software
MS Excel is a great starting point. For accountants, QuickBooks is the popular choice. Knowledge of programming software is a big plus. This is because you may work with I.T in setting up accounting systems.
Strong Management Skills
If you want to move up the ladder, you must have strong management skills. CPAs are in line for positions such as Chief Financial Officer and Chief Accountant. These positions need good managers who can make quick but educated decisions. You may consider signing up for management/ leadership skills training.
Excellent Communication Skills
The CPA takes management through his/her financial analysis. Many officers will not have your level of competence. You should have the ability to articulate your findings clearly. At the same time, be a good listener. Managers may have questions or comments. The CPA has to clarify his/her recommendations.
Updated Tax Knowledge
Companies are always concerned about taxes. No one wants to be accused of short-changing the government. Tax laws are always changing. Amendments could be made. The CPA has to regularly update his/her tax knowledge. The company will depend on you to get their tax reporting right.
Business Knowledge

In business, strategy follows numbers. You should have a keen knowledge of the business. Your reports will lay down the basis of your recommendations. The objective is to help the business profit. This means to reduce costs and hike income.
Certified Public Accountant (CPA) Resume Objective
Your CPA resume objective should start out by confirming your certification. You have to let the employer know you are a CPA. Go back to our example of a CPA resume. Take a look at the Contact Information section. Right below Travis' name is his CPA license number.
It may seem redundant, but confirm it in your objective statement. We did this in our sample resume objective for CPA. This section is like your formal introduction to the recruiter. It's not enough to "see"; recruiters want to "hear". The objective statement is your voice on the resume.
You should also highlight your tenure. Having tenure of more than 5 years is a big plus. Travis has 8 years experience. So we placed it in the first sentence.
Finally, add a good mix of hard and soft skills. We summarized Travis' specializations but included his defining attributes. These soft skills were being proactive, well- organized, and self- motivated.
Certified Public Accountant (CPA) Resume Format
You have two options for your CPA resume format. If you have good tenure, use the reverse chronological. This format requires you to lead off with your current experience. It should be applied to work experience and education.
The objective of the reverse chronological is to put your current skill levels front and center. Recruiters don't spend a lot of time reading resumes. This makes it easier to review your resume.
We used this format in our sample template for CPA resume. Work experience is located in the middle:
Contact Information
Objective Statement
Skills
Work Experience
Education
Certification
Personal Information
We will discuss your second option in the next section.
Entry Level Certified Public Accountant (CPA) Resume
Use the functional format for your entry level CPA resume. This places more focus on your certification and other skills if you don't have experience.
With the functional format, the contents of our resume sample for CPA will be rearranged as follows:
Contact Information
Objective Statement
Skills
Certification
Education
Work Experience
Personal Information
Companies will consider you for the job if you have a great deal of experience in accounting work. Non-CPAs can so basic accounting work. These include bookkeeping, journal entries, and payroll. Highlight these duties in your work experience.
Certified Public Accountant (CPA) Resume Writing Tips
CPAs are notorious for their attention to detail. You should do the same for your resume. Once you submit it, there's no taking it back. Read our CPA resume writing tips to be sure.
No Grammar and Spelling Errors – Can you imagine placing the comma in the wrong position? You could end up costing the company a ton of money! If your resume has errors in spelling and grammar, that will be a red flag. Take the time to review your resume. Use a spelling and grammar checking software. Have someone you trust do the review. Don't submit it right away. Sleepover it. The next day, review it one more time.
Be Detailed In Your Work Experience – Companies want a CPA who has a wide skill set. If you have this advantage, use it. When summarizing your responsibilities, break down your scope of work. Cover as many areas as possible.
Keep in mind that your resume should always evolve. Whenever you pick up a new skill, update its contents. If you're not sure how, just go back to our CPA resume sample.
We are sorry that this post was not useful for you!
Let us improve this post!
Tell us how we can improve this post?