Sales Manager Resume Sample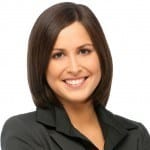 Ellen W. Miller
Address:        4323 Race St., Washington Park, Denver, CO.
Phone:           (303) 987 6547
Email:            [email protected]
Current Job: Sales Manager; High-Tech E-Solutions, Inc., Denver, CO.
---
Objective
Consistent performer, results-driven and highly-motivated Sales Manager with more than 8 years experience helping companies achieve record-setting sales quotas. Multi-awarded Top Sales Manager by 2 previous employers. Bachelor degree in Marketing; certified in Digital Marketing and social media marketing. I hope to be given the opportunity to lead the sales team of Digi-Tech Online Solutions.
---
Skills
8+ years experience as Sales Manager.
Top Sales Manager; High-Tech E-Solutions, 2016, 2017.
Top Sales Manager; Clinton Financial Inc., 2017, 2015.
Bachelor Degree – Marketing
Certified; Digital Marketing.
Certified; Social Media Marketing.
Great team-building skills.
Excellent communicator.
Results-oriented.
Highly-focused.
---
Work Experience
Sales Manager; 2016 to Present
High-Tech E-Solutions, Inc., Denver, CO..
Duties and Responsibilities
Manages team of 20 sales personnel and 4 Sales Supervisors.
Reviews projected P/L statement and develops strategies for the purpose of attaining or exceeding revenue targets.
Conducts Process Improvement meetings to address problems, issues and other concerns of the sales team that may hinder achievement of quotas.
Keeps track of sales team's performance metrics; evaluates data and initiates action to improve potential weakness in sales process.
Sales team generated $1.4 Million in 2016 and $1.6 Million in 2017, which resulted in Top Sales
Manager Award for 2 consecutive years.
Presently, sales performance is tracking for record $2.1 Million for 2018.
Sales Manager; 2014 to 2016
Clinton Financial Inc., Denver, CO.
Duties and Responsibilities
Managed team of 25 sales personnel including 5 Supervisors and 1 Assistant Sales Manager.
Oriented, trained and updated sales team on new developments in the equities, foreign exchange and commodities markets .
Conducted monthly seminars on Fundamental and Technical Analyses as tools for improving sales opportunities.
Established sales targets for team based on the projected P/L statement provided by the company.
Accompanied team members and designated supervisor for preliminary meeting and trial closure of prospect.
Set the record for highest sales in 2017 with the team generating $5.1 Million in new accounts.
Best client retention rate at 97% from 2012 to 2013.
Assistant Sales Manager; 2012 to 2014
Clinton Financial Inc., Denver, CO.
Duties and Responsibilities
Reported directly to the Sales Manager, Ms. Belinda W. McHale.
Assisted the Sales Manager during start of week and end of week meetings.
Prepared all sales team activity reports for review of the Sales Manager.
Presided over sales presentation in behalf of agent when it comes to institutional clients.
Conducted research on new market developments and collated them in report form for distribution to Sales Manager and sales team.
---
Education
College
Bachelor Degree – Marketing
Metro State College
Denver, CO.
2008 to 2012
High School
East High School
Denver, CO.
2004 to 2008
---
Personal information
Status: Single
Date of Birth: August 24, 1999
Hobbies include snowboarding, fishing and football
Sales Manager Resume Skills List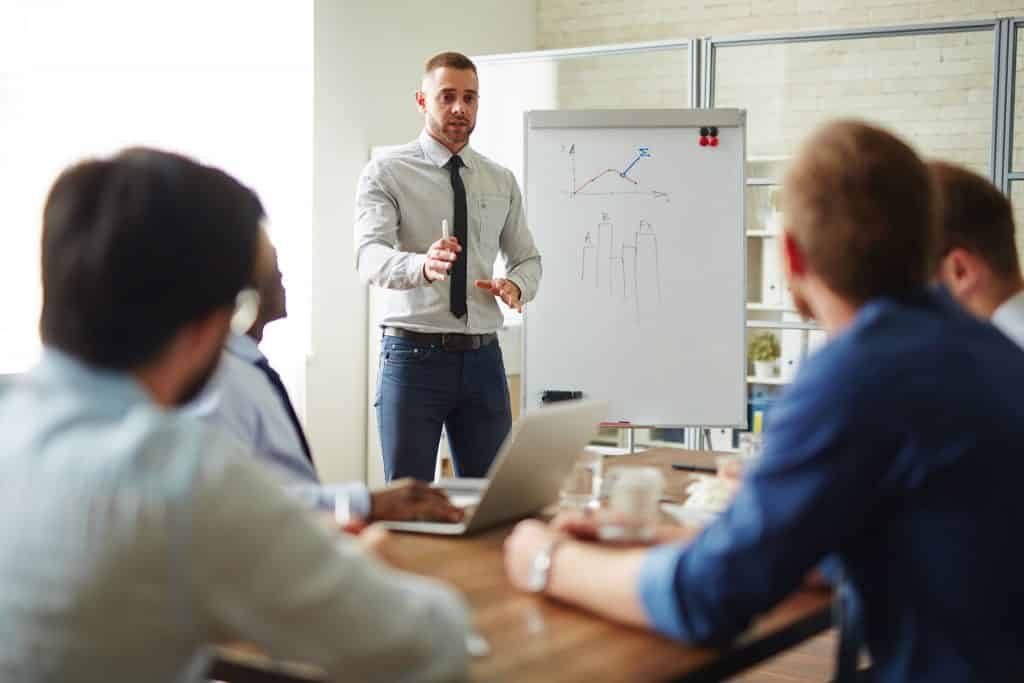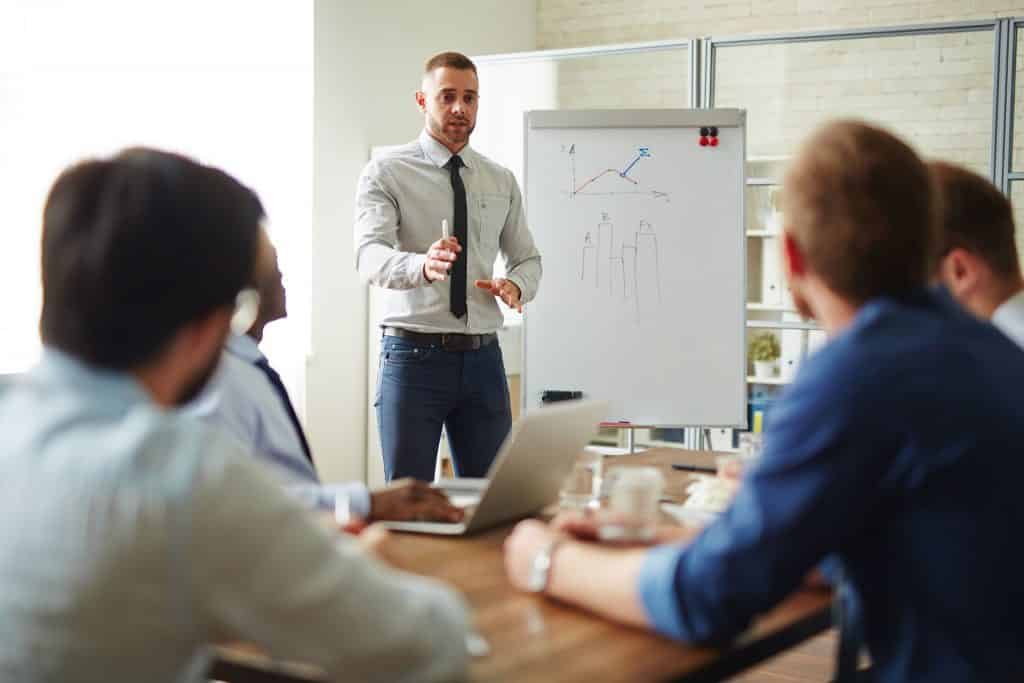 Are great sales managers born or made? We may never know the answer to that question. What is important are the strengths you have in your Sales Manager skills list.
There is not a single process or strategy to making a successful sale. Each product and service is different. Therefore, a Sales Manager should know how to approach a prospect when presenting a product or service for sale.
It takes more than education and training to become an effective Sales Manager. Having the right attributes or personality traits are crucial to converting a sale. This is why the qualifications for Sales Manager will differ from industry to industry.
However, if you want to get ahead of the competition, here are skill sets that must show up in your Sales Manager resume.
Education
Companies want candidates who have 4-year degrees in disciplines that are related to sales. These disciplines include Marketing, Business Administration, Business Management and Economics. In fact, there are companies that will even require a Master's Degree in Business for the position of Sales Manager. Read the job post carefully. Before you decide to apply, make sure you can meet the minimum educational attainment.
Certification
You don't have to be certified to become a Sales Manager. However, it would definitely boost your chances of getting hired if you received additional training in courses that are transferable to the job of a Sales Manager. We suggest certification in the following courses: Contract Negotiations, Business Law, Digital Marketing, Customer Service, Sales Leadership and Social Media Marketing.
Team-Building Skills
In sales, motivated people are your most valuable assets. However, a career in sales can be frustrating for those who are not as productive as others. As the Sales Manager, you should have the ability to motivate everyone on your team to perform at their best. Help them stay focused, dedicated and confident that as long as they keep driving forward, they will be able to close a sale.
Excellent Communicator
The Sales Manager is like the Coach of a basketball team. You identify the roles of your personnel, draw up the plays, teach them how to execute them and track results. You need excellent communication skills for people in your team to understand what you need them to do. The best sales managers know communication is a two-way street. It's not enough to be an articulate speaker. You must be a good listener as well.
Results-Oriented
You can have the highest educational attainment or the best recommendations. However, getting hired will come down to one important quality: Performance. Can you deliver consistent results? Companies want to see what you have done for your previous employers. We emphasized Ellen's achievements in our sample resume for Sales Manager and validating them with numbers.
Sales Manager Resume Objective
Personality is a big part of sales. Use the Sales Manager resume objective to let your personality shine through. The objective statement is basically your formal introduction to the Hiring Manager. It should tell him/her immediately why you are the best person for the Sales Manager position.
Where to start? Go back to the job post. Note down all of the requirements. Pick out potential keywords and include these in your objective statement. If you plan to send your resume via email, the company may have an Applicant Tracking System (ATS). This program pre-qualified applications by scanning for keywords.
Next, summarize your relevant skills in your objective statement. Write them in your own voice. Visualize yourself talking with the Hiring Manager. You are asked to give 3 to 4 top skills. What would they be?
In our sample resume objective for Sales Manager, we summarized the following:
8+ years experience as Sales Manager.

Highly-accomplished; multi-awarded.

Bachelor Degree in Marketing.
The resume objective should be short. However, if you do it right, it can carry a lot of weight and increase your chances of getting hired.
Sales Manager Resume Format
If you have the experience, use the reverse chronological for your Sales Manager resume format.
What is the reverse chronological? As the term implies, you start out with your most current experience or latest achievement then work your way backward. It is important to note that you should only include relevant information.
In our example of a resume for Sales Manager, we only listed Ellen's work experience until the time she was an Assistant Sales Manager. Her work prior to that was no longer included because it was not relevant to the job of a Sales Manager.
Lastly, take note of our sample resume template for Sales Manager. We placed work experience as the middle section so it can be supported by information found in the objective statement and Skills sections:
Contact Information

Objective Statement

Skills

Work Experience

Education

Personal Information
Entry Level Sales Manager Resume
Can you get hired even if you have an entry level Sales Manager resume? Sure! It all comes down to performance. Your chances will be much greater if you are applying from the ranks.
Companies tend to offer vertical promotions. They prefer to hire Sales Managers who rose from the ranks. So if you are presently an Assistant Sales Manager, the Sales Manager may recommend you for the position if you have been consistently productive. Of course, the Sales Manager should be in line for a higher position as well.
If you are applying from another company, you can still get the job as long as you have the record to back it up. Companies will always have a special place for proven performers.
Keep in mind that the road to becoming a Sales Manager starts from the bottom of the totem pole. In order to lead a sales team, you must know how it is to be led and supervised. You must know what it is like going after quotas. If you don't have experience, the best course of action is start as an agent and work your way up.
Sales Manager Resume Writing Tips
Is your application good enough to sell your skills to the Hiring Manager? Review our Sales Manager resume writing tips to improve your chances of getting hired:
Validate Results With Numbers –

It is not enough to state that you generated millions of dollars worth of sales. Validate it by providing precise and most importantly, actual sales figures.

Don't attempt to fake the numbers or "sugar coat" the results. If you get the interview, you should expect the Interviewer to ask you for proof of performance.
It's Not Just About Selling –

A Sales Manager is also tasked with developing people. Don't limit your responsibilities to just sales. Open and up and include tasks that show you helped develop other performers in your team.

Highlight your core competencies: Did you conduct training seminars? Introduce new processes and systems?
Make It An Easy Read –

Just like in sales, the less complicated the presentation the better the chances of closing the deal. The same goes for your resume. Don't make the Hiring Manager open a dictionary or thesaurus to understand your content. Keep it simple and easy to read.
Perhaps the most important tip we can give you is: never submit the same resume to different employers. As we mentioned earlier, each company will have different requirements for their Sales Manager. It will be easy for you to customize your application.
We are sorry that this post was not useful for you!
Let us improve this post!
Tell us how we can improve this post?