Write a professional resume today
Whether you are writing your CV for your first job, or you are just trying to improve the current resume, it's important to review our resume examples. On our site you will find a list with the most popular jobs, each having their own sample resume. Check the one that is the most appropriate to your job, and create a CV that will impress your employer. Use this templates only as a guideline that will help you write a solid resume.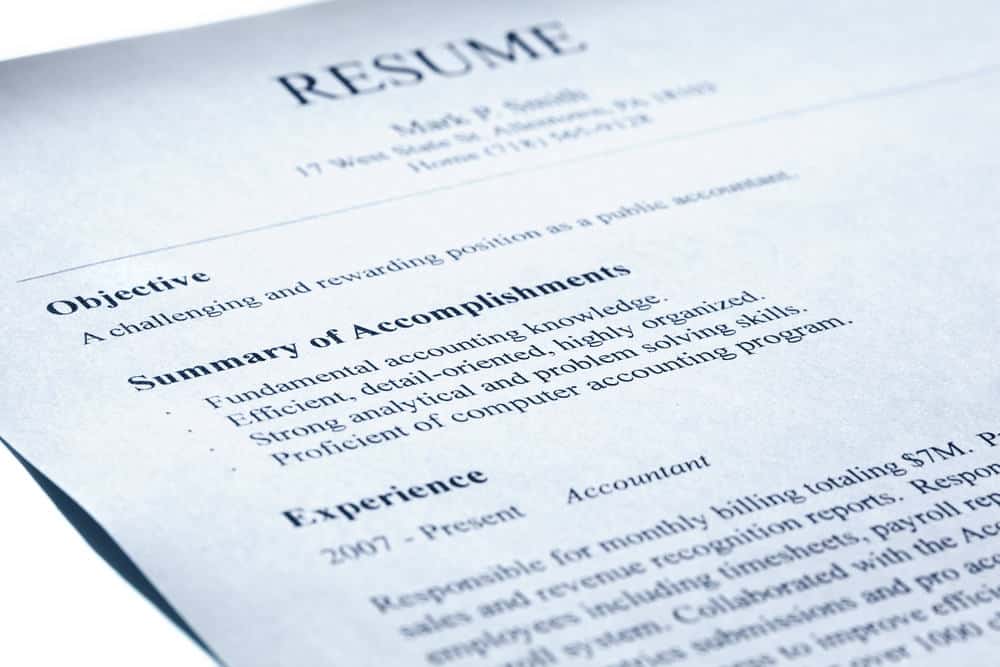 We are living very tough times, when obtaining a job has become harder and almost impossible without experience. With thousands of young persons just graduated, the competition has become even tougher, and building a good resume can improve your chances of getting hired. If you live in a big city, you will have hundreds of job positions to apply for, and this is why we have created over 200 different resume templates.
You can pick the desired CV, and download it for free. Gain the advantage that can be decisive for obtaining the job.
How to write a CV & how to use a sample resume
1 In a standard resume be sure to include your contact information on the top. Information such as your full name, complete address, telephone number and e-mail address. Your resume can also include your employment goals /job objective. However this is not necessary to include if you do not have space.
2  You must include a job objective, it should be short, concise, and to the point. Try to explain what are your expectation from your career, and where do you see yourself after a few years. Use one or two sentences on this paragraph.
3 A summary of your qualifications can also be included in your resume. Highlight the strengths and what you want the employer to know about your skillsets that make you a key contender for the position. Use a bullet list, and you can use fragmented sentences.
4 Work experience and work history are important parts of your resume. Include the job title, company you worked for and the dates you worked there. For each position, include a short paragraph of what type of duties you performed and/or goals you helped accomplish with the company. Remember, the more concise your resume is, the better. 
5 You should also include your Education in your resume. Tell the employer about the colleges you attended, course titles related to your job goal, scholarships, honors and the degree(s) you received. You can also include any job-related training you may have received. If you don't have higher degrees, you can only include your high school.
Now you know the necessary components to include in your interview, there are also some information you should leave off your resume.   One would be short – term jobs.   By listing these short term jobs, it makes the employer question why you only worked there for a short period of time.   Was it because you were fired, could not perform the job, got into trouble and had to leave, or just because you did not get along with your co-workers? Short-term jobs usually do not reflect well on the applicant.   You should also avoid listing your salary in your resume.   By sharing this information, you can hurt your chances of negotiating your salary once you are hired.  If you are applying for an apolitical position, it is best to leave political internships off the resume as your employer can have political biases, even though they are not supposed to make a hiring decision because of it.
Questions you might be asked during a job interview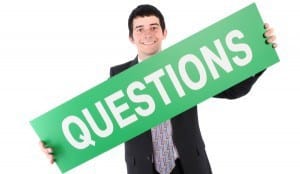 In order to make a great first impression during a job interview, it is a good idea to prepare for any questions that the interviewer may ask you.  By preparing for potential questions ahead of time, it will help you look like a cool, calm, collected, and confident applicant who knows what they are talking about.   Trust me, you do not want to take time to think about your answer during an interview.  It will be very awkward in the interviewing room and you will be extremely flustered from thereon.  So to help you prepare, here are some common questions that are asked during interviews:
"Can you tell me a little about yourself?".  This question will help the interviewer learn more about your capabilities and skillsets.   When you prepare to answer this question, think of a summary of your experiences, skills, and work history that will help the interviewer see why you are a perfect fit for their company.   Be sure to do a self-assessment before the interview and know how to tell your story.  Mix a little adversity or uniqueness into the story—it makes for a better answer.  If you grew up in a bad neighborhood, be sure to mix that into your story—this is adversity.  If you were raised in a third-world country, be sure to mention it—this is unique.  Rule of thumb, the longer the story is, the more interesting it should be.  Do not spend more than a few minutes answer this question though—too much time spent answering this question may make you look a little vain.
"Why do you want to work for this organization?".  This question would be easy to answer if you prepared and did research on the company.   The answer you give shows whether you are a good fit for their company or not.  Do not mention their huge salary offer.  This is a turnoff.  Instead, mention that the company seems like a great fit for your skillsets and looks to be a place where you can develop your skills further.  This is the standard answer.  If you can come up with a better answer, then by all means, do so.  Your answer should show why you are an asset to the company.
"What are your greatest strengths?".  This is your opportunity to sell yourself and show the interviewer that you are a great asset to their company.   When preparing for this question, think about your greatest talents and skills, and how they might apply to the job you are applying for.   Prepare to connect your strengths with how they might help you do the job.  In thinking about this question, it is also a good idea to think about your weaknesses too as they will probably ask that if they ask about your strengths. 
"Why did you leave your last employer?"  This is a tricky question and you should tread lightly.  Whatever you do, avoid putting down your previous employer.  Even if they were horrible to you, take the high road and figure out a way to put it in a good light.  A good answer to this question might be that you thought it was finally time to move on because there was no more room to grow as an employee and a person there.
On top of these standard questions, companies in technical or esoteric fields will often ask you career-related information.  For example, for an engineering job, they might ask you a question about Moore's Law or ask you to solve a logic/ math problem.   Or if you are in a sales-oriented career, the company might ask you to try to sell them a product they have with them.
This are some other common questions you should prepare your answers for:
Where do you see yourself for the next year? Five years?  Ten years?
How is the perfect job for you?
Why we should hire you?
Please tell us about your weaknesses.
What would the previous employer say about you?
Choose the resume templates you need
Advertising and Marketing
Constructions and Property
Engineering & Manufacturing