Event Coordinator Resume Sample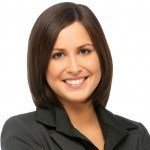 Justine M. Keaton
Address:         7485 Hidden Park Drive, Reno, NV
Phone:            (775) 845 3279
Email:             [email protected]
Current Job: Event Coordinator; Staybridge Suites Reno; Reno, NV
---
Objective
Highly organized and well-experienced Event Coordinator with over 7 years successfully planning and managing parties, corporate meetings, trade shows, expositions, weddings and large-scale homecoming events. Negotiation is one of my strong points and over the years I have built a solid network of vendors, contractors, suppliers and associates all of whom can ensure the success of any event. I believe I have the experience, expertise, skill set and personality to further add to the growing achievements of the Hampton Inn and Suites.
---
Skills
Bachelor Degree in Hotel and Restaurant Management.

7+ years experience as Event Coordinator.

Tech- savvy; proficient with event management software such as Scoro and EventBank.

Highly organized; detail oriented coordinator.

Great communication skills.

Excellent negotiator.

Precise budget planner.

Proven ability to maintain composure during high level events.
---
Work Experience
Event Coordinator; 2017 to present
Staybridge Suites Reno; Reno, NV
Duties and Responsibilities
Serves as point of contact for individual, group and corporate clients who are interested in booking Staybridge and its facilities for special events.

Conducts research and actively sources the best vendors and suppliers for clients while staying within the parameters of the budget.

Negotiates with vendors and suppliers for the best terms, conditions and arrangements. The objective of the negotiation is to increase the value of service without compromising the budget.

Schedules and presides over meetings with the client and members of the event value chain to make sure everyone is on-board the development timetable.

Repeat bookings at Staybridge have improved by 107% since 2017.
Event Coordinator; 2015 to 2017
Atlantis Casino and Resort Spa; Reno, NV.
Duties and Responsibilities
Received resort inquiries via phone, email or fax message and scheduled meetings with interested parties.

Qualified vendors and suppliers for the hotels accredited third party list.

Discussed, computed and finalized event budget for clients.

Negotiated prices and terms with accredited vendors including giveaways and other contributions for the event.

Generated more than $2 Million worth of revenues due to event bookings and repeat patronage for Atlantis Casino during the period 2015 to 2017.
Event Coordinator; 2013 to 2015
The Sands Regency Casino Hotel; Reno, NV
Duties and Responsibilities
Tasked to manage and attend to all inquiries related to the use of the Sands Regency's facilities for events.

Scheduled all meetings with interested and confirmed parties. Agenda included type of booking, payment schedules, budgeting and planning, theme/ motif, giveaways and timetable.
Updated all client records in the company's database.

Met up with the hotel's accredited list of vendors and service providers to negotiate products, services, merchandise for the event and finalized pricing points.

Client feedback rating improved from B to A or up from 83% to 95% client satisfaction score during the period of 2013 to 2015.
---
Education
College
Carrington College
Bachelor Degree – Hotel and Restaurant Management
Reno, NV
2016 to 2017
High School
North Valleys High School
Reno, NV
2015 to 2016
---
Personal information
Status: Married with 1 child
Date of Birth: February 17, 1987
Hobbies include trail walking, cooking.
Event Coordinator Resume Skills List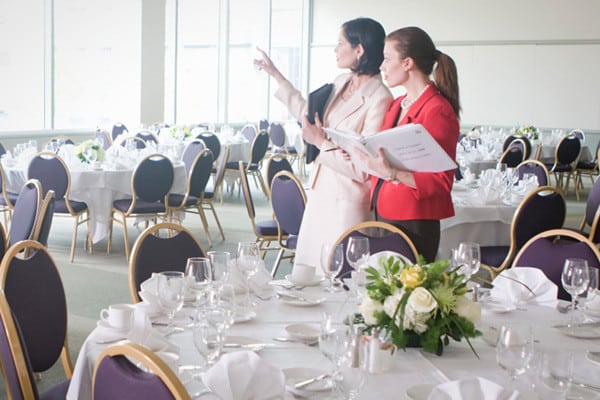 Event coordinating is a massive undertaking. Think of yourself as the director of a Hollywood blockbuster. Everything depends on you to make the movie into a box office hit. Your Event Coordinator skills list should include a multitude of abilities from planning to budgeting to negotiation to implementation until wrap up of production.
Education.

Companies and clients will favor event coordinators who have completed a four-year college course in a related discipline because they have a stronger foundation on management principles. A two-year Associate Degree course will be fine but you may have to rely on having extensive experience to be considered.

Certification.

Event coordinators do not have to be certified or licensed to work. However signing up for courses that will improve your understanding of different areas of event coordinating will go a long way in pushing your application ahead of others. Take the time to learn event management software programs like the ones indicated in our sample job description for an Event Coordinator.

Administrative Skills.

A typical day in the agenda of an Event Coordinator will be packed for 8 to 12 hours. You need to meet with clients, source vendors, plan the budget, look for a suitable venue, negotiate prices, finalize delivery schedules and review contracts among others. Having administrative skills such as organizing, filing, appointment setting and calendar management will help you remain productive day in and day out. 

Excellent Communication Skills.

You will be meeting with different people every day. In addition to clients and interested parties, you will meet suppliers, vendors and other contracted talent. If you are a good listener and an articulate speaker, you will be able to thresh out the details by the first meeting. The sooner you get this done, the fewer your risks when running the event.

Ability to Manage Stress.


No matter how well you planned an event, mistakes will always happen.

The caterer is late or brought the wrong food orders. The band you hired got caught in traffic and will be late for the wedding march. The air-conditioner breaks down. The slide projector is not functioning properly. Throughout these situations, you must always remain calm and focused on finding solutions.
Event Coordinator Resume Objective
The most effective Event Coordinator resume objective you can use is one that will tell the company or client what you can for them and why they should hire you over everyone else.
For companies, events are not just excuses to showcase their wealth or throw around hard earned money. They are meant to inspire people to work harder, love their company and to secure more business.
Of course, events like weddings and anniversaries are milestones. You can't have a "Take 2". You should get it right the first time. This is what potential clients or employers want to see in your resume.
In the sample resume objective for Event Coordinator, the first thing we did was highlight Justine's experience. Five years is considered good but seven beats five every time!
Next we ran off a summary of the events that she has coordinated: parties, corporate meetings, trade shows, expositions, weddings and homecomings. This presents a nice mix of business and private family functions.
Finally we laid out two powerful attributes: the ability to negotiate and having solid relationships with vendors, suppliers and associates.
When composing your objective statement, make sure it is addressed to the employer by mentioning the name of the company.
Event Coordinator Resume Format
It's all about your ability to get events planned and played out successfully. That's why you should use the reverse chronological for your Event Coordinator resume format.
First, you need to structure your content correctly. We arranged the sections of our sample template for Event Coordinator resume in this manner:
Contact Information

Objective Statement

Skills

Work Experience

Education

Personal Information
Second, the reverse chronological format is applied to work experience and education in order to show growth and advancement. Start out with the most recent achievement or experience then work your way back.
Entry Level Event Coordinator Resume
If you want to build a career in this profession, use the functional format for your entry level Event Coordinator resume.
The functional format will draw attention to your skills, education, trainings, certifications and other qualifications instead of your work experience.
When using the functional format, our resume template will be rearranged this way:
Contact Information

Objective Statement

Skills

Education

Work Experience

Personal Information
For your work experience, dig down deep and assess activities you may have undertaken in school or in your private capacity that could be relevant for the job of Event Coordinator.
Here are examples:
Organized fund drive

Involved in planning and setting up the school fair

Scheduled inter-school competitions
Event Coordinator Resume Writing Tips
Writing a good resume is like planning an event. You have to be meticulous and detail oriented to avoid costly mistakes. Take some time to go through our Event Coordinator resume writing tips before finalizing everything.
Substantiate Your Accomplishments –

Companies and clients want to know how successful you were in coordinating events. But it's not enough to just state it in your resume. You should always substantiate your claims with numbers.

Differentiate Your Scope of Work –

Maybe event coordinators have similar responsibilities but that doesn't mean you should generalize your job descriptions. Be more specific and give the Hiring Manager a better idea of how you coordinated events by putting in more details.
It should go without saying, but here goes!
Always check your resume for grammatical and spelling errors before submitting it. As an Event Coordinator, you have to be thorough. Having grammatical and spelling errors is not being detail oriented.
We are sorry that this post was not useful for you!
Let us improve this post!
Tell us how we can improve this post?