Warehouse Supervisor Resume Sample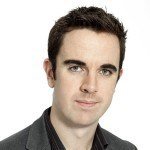 Roman V. Antonio

Address:            345 Hillary Street, New Orleans, LA
Phone:                (504) 659 6312
Email:                [email protected]
Current job:    Warehouse Supervisor; American Electrical Suppliers, New Orleans, LA
---
Objective :
Experienced Warehouse Supervisor with more than 10 years invested in working in a warehouse environment. I have worked in warehouses for a meat refinery, medical supplies, and lately, electrical equipment. I am certified in handling heavy machinery such as the Forklift. I hope to be considered for the Warehouse Supervisor position in your company, Lawton Manufacturing.
---
Skills :
More than 10 years experience as Warehouse Supervisor.

Certified; Forklift Operator

Knowledgeable in computers – Oracle NetSuite and Zoho Inventory.

Well-organized, detailed approach to work.

Works well within a team environment.

Articulates instructions clearly.
---
Work Experience
Warehouse Supervisor; 2016 to Present
American Electrical Suppliers, New Orleans, LA
Duties and Responsibilities
Plans, organizes, and supervises the operations of the warehouse facility on a daily basis.
Receives documentation from equipment and material suppliers.
Checks the quality of all materials received in the warehouse and cross-references it with the order quantity as detailed in the requisition form.
Organizes, loads, and delivers materials to the correct location in the warehouse.
Supervises the processing of all requisitions and requests for proper invoicing according to warehouse codes.
Operates and monitors the warehouse's automated inventory management systems; enters data, updates information, and reviews entries for errors.
Warehouse Supervisor; 2016 to 2016
Louisiana Fresh Meat Refining Corporation; New Orleans, LA.
Duties and Responsibilities
Evaluated the quality of raw materials that were delivered by accredited suppliers and vendors to the warehouse.
Received and reviewed all documents from suppliers; made sure all orders are in order.
Operated Forklift to transfer supplies to designated areas in the warehouse.
Checked and assessed the operational status of the warehouse's refining equipment, vacuum tumblers, mixers, grinders, and freezing units.
Trained and motivated all personnel assigned to the different sections of the warehouse.
Warehouse Supervisor 2012 to 2013
AZL Medical Supplies; New Orleans, LA.
Selected, packed, and prepared orders for delivery to the designated locations.
Assisted in the loading of packages onto the delivery trucks.
Organized and arranged the loading setup in the warehouse.
Operated the Forklift to stack the packages in the correct sections of the warehouse.
Observed and implemented all warehouse safety regulations; maintained a clean, healthy, and safe working environment.
---
Education
High School:
Warren Easton Charter High School
New Orleans, LA.
2015 to 2016
Certifications:
Certified – Forklift Operator; PMMA Heavy Equipment Training Center, 2017
---
Warehouse Supervisor Skills List
The skills of a Warehouse Supervisor must cover a wide range of abilities. It's not just all technical and fundamental know-how of warehouse-type work. You have to get the best out of your people. A warehouse employs a lot of skills. You should have the ability to manage all of the different personalities and skill levels.
Education. The best education is OJT. This means On The Job. That is why most companies will accept candidates with a high school degree. Companies may prefer to hire from within. Experience may have greater value than education. However, the high paying ones will require a Bachelor Degree in a related field.
Certification. None is required. It will be a big plus if you are certified in some relevant skill. For example, in our sample, Roman is licensed as a Forklift Operator.
Computers. All of the top-level warehouses run on automated systems. Computers save the company more time and money. Try to learn 1-2 inventory management software. The warehouse may have their own proprietary software. Knowing how these types of software works will make it easier for you to learn the warehouse's own system.
Leadership. As a Warehouse Supervisor, you have to implement a measure of discipline to your people. You don't have to be a drill sergeant but you have to earn their respect. You can do this by leading by example. Show them that there is no work that is beneath anyone. If you have to get a mop to clean up spills, do it. That is the best way to teach people to be proud of their job.
Organization. For the warehouse to run smoothly, everything must be organized. You can't do this by yourself. After you've reviewed the layout and the setup of the warehouse, delegate responsibilities to your people. Make sure you are on top of their tasks. There should be no delays.
If the warehouse is not organized, the workplace can be chaotic. Some departments will be held back. The best applicants know how to get organized.
Warehouse Supervisor Resume Objective
Before writing the objective statement, review the job post. There may be specific requirements for the job. Make sure you have them. If so, these skills should be indicated in the objective.
We led off with Roman's impressive tenure in our resume sample. 10 years experience will instil confidence with the employer. We also listed down the types of warehouses he worked at. The purpose is to show diversity in skills and experience.
Lastly, don't forget to include certifications you might have. These certifications must be on skills that are relevant to the job.
Warehouse Supervisor Resume Format
As we mentioned earlier, experience may have greater value than education. In the warehouse, the classroom is the workplace itself. Putting in 10 years here is like gaining a Master's Degree. If you have the experience, use a chronological resume format.
The chronological should be applied to work experience and education. This means you should start out from your latest experience or attainment then work your way back.
How should you arrange the sections? This is an example:
Contact Information
Objective Statement
Skills
Work Experience
Education
Certifications
Personal Information
Entry Level Warehouse Supervisor Resume
As long as you have enough experience working in a warehouse, you have chances to get the job.
Your best options would be as follows:
Apply for the Warehouse Supervisor position within the company. If you think you have the skills and enough years under your belt, offer your services to the company. Even if they are not hiring, they could consider your proposal. They can easily check your qualifications.
Apply for jobs that do not require experience. There are many warehouses that will not require experience for the job. They want to see if you have the relevant skills and leadership qualities. Besides, the training can be done at the warehouse itself.
Warehouse Supervisor Resume Writing Tips
Your resume is not just any ordinary document. It is your first point of contact with the employer. Make sure you give a good impression. You can do this by following our these tips:
Keep Your Resume Short – Do you want to prove you are organized? Keep your resume short. Check our resume sample and use that as a starting point. We kept the job descriptions short, but to the point. The skills are broken down and described clearly.
Leave Out Unnecessary Information – Did you use to work as a grill man in a fast-food burger place? Leave that out of your resume. It will only distract the recruiter. Furthermore, it will add unnecessary length and content.
We are sorry that this post was not useful for you!
Let us improve this post!
Tell us how we can improve this post?