Controller Resume Sample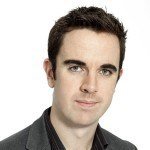 Thomas W. Sherman
CPA License No.: 034 – 76523
Address:   77487 Sprague Street, Omaha, NE
Phone:      (402) 365 9478
Email:       [email protected]
Current Job:   Controller; Carter Meats; Omaha, NE
---
Objective
Certified Public Accountant with more than 8 years experience as Controller for companies in various industries. I hope to become the new Controller for Ashwood Refining Corporation. I provide excellent problem solving skills, top-level analysis on financial statements, and great organizational qualities.
---
Skills
Certified Public Accountant (CPA)

Bachelor Degree – Accounting

8+ years experience as Controller

Knowledgeable in accounting software – QuickBooks Pro, Sage50, and Xero.

Excellent problem solving skills.

Proficient in Financial Analysis.

Great organizational skills.

Excellent communication skills.
---
Work Experience
Controller; 2020 to present
Carter Foods; Omaha, NE.
Duties and Responsibilities
Completes the monthly close process; ensures all balance sheet entries have been reconciled and covered by accurate supporting documentation.

Collaborates closely with internal/external audit teams to make sure all controls have been implemented and any or all discrepancies, variances have been corrected or subjected to courses of action.

Promotes credibility throughout the organization and provides solutions, recommendations to operations that could address business challenges.

Ensures that all effective and accurate internal controls are in place and properly implemented.

Works with the Financial Planning and Budget Analysis teams when preparing the company's budget, forecast, and variance Financial Analysis.
Controller; 2017 to 2020
Ponderosa Cattle Growers; Omaha, NE.
Duties and Responsibilities
Reviewed, investigated, and resolved all variances that have been uncovered between forecasted and actual income statement.

Developed and introduced improvements to area policies, procedures, and systems in order to improve the overall operational effectiveness and profitability of the company.

Tasked to handle various responsibilities related to planning, evaluating, organization, integration, and controlling.

Performed supervisory responsibility covering the areas of staffing, work appraisals, training and developing personnel, recommending salary adjustments, and participating in the adjudication process if needed.

Maintained and reconciled general ledger accounts on a scheduled basis; posted monthly journal entries, completed account reconciliations, and provided variance analysis.
Controller; 2015 to 2017
Acropolis Manufacturing Corporation; Omaha, NE.
Duties and Responsibilities
Conducted month and year-end closing procedures; reconciled and balanced all accounts, reviewed monthly journal entries.

Prepared financial statements and generated financial analytical reports to comply with monthly reporting schedule.

Ensured appropriate internal controls are in place; supported effective and efficient annual financial and bank audits.

Closely collaborated with different groups: manufacturing and operations, to ensure the accurate reporting and timely capture of all production costs, and effective analysis of production variances.

Prepared the company's budget and provides a highly-detailed analysis on product variances.
---
Education
College
Bachelor Degree
Accounting
University of Nebraska at Omaha
Omaha, NE
2011 to 2015
High School
Central High School
Omaha, NE
2007 to 2011
Certification:
Certified Public Accountant (CPA); Nebraska State of Public Accountancy, 2016
---
Controller Skills List
What should show in your Controller skills list? This is a job that pays over $100,000 a year. Accounting is not enough. You have to be a CPA. It's not enough to know Financial Statements. You have to analyze them. FS is the basis for your suggestions. Business will rely on your decision-making skills.
Education
A 4-year college degree is preferred. Accounting is a top priority. How about an associate degree? Some may accept it. However, you will need good tenure. For this job, a minimum of 5 years is required. If you have an associate degree, 7 years might be the minimum tenure. Want to be more assured? Get a Master's Degree in Finance.
Certifications
You have to be a CPA. If not, become a CFA or Chartered Financial Analyst. Or CMA which means Certified Management Accountant. Again, keep in mind of what is expected. Your suggestions for the company are crucial. Your skills in FS analysis are key. That's why they will pay you a high salary. Certification validates your skills in FS analysis. Can you get a job without certification? Yes, but you will need tenure. Also, the jobs that hire will not be the ones that pay well.
Business Acumen
You should have good business skills. What does this mean? You should know how a business runs. A Controller finds ways to get business to run better. You should understand how the company operates. You just can't cut cost. Streamline without reducing productivity. Decisions are based on improving efficiency.
Analytical Skills
Controllers read FS like a book. What stories do the FS tell? It helps you see the company's past. This way you can learn its present. From there, make suggestions to secure its future. Numbers are always the basis for strategy. You should spot the company's pain points. Then find solutions.
Communication Skills
Once the analysis is done, it would be time to make reports. Findings must be clearly communicated. Not just verbally. It must be written clearly as well. Managers must know what needs to be done. You must articulate the actions very well. Everyone must be on the same page.
Controller Resume Objective
How do you write a Controller resume objective? Just like your FS report, make it concise. Trim the fat. Get to the details.
First, read the job post. Review it carefully. Take note of what is required. In our sample Controller resume objective, we started with certification. The job wanted a CPA.
Then we focused on tenure. 5 years is good. 8 years is great. With this job, longer is better.
Lastly, talk to the company. Tell them what you want. Let them know how you can help them. Tom lets them know he wants to become the new Controller. He highlights his skills in FS analysis and organization as selling points.
Controller Resume Format
The reverse chronological is the best Controller resume format. Again, you must have tenure. If so, this format will highlight it.
In our sample template for Controller resume, we applied this format. Look at how we arranged its sections:
Contact Information
Objective Statement
Skills
Work Experience
Education
Certification
Personal Information
We put in his certification in every section possible. We mention his being a CPA in the first 3 sections. The way we arranged the sections allow them to support work experience.
Next, when writing work experience, begin with the latest employment. The recruiter will see where your career's at right now. It will help them assess if you are ready for the job.
Remember, recruiters, don't spend a lot of time on resumes. Get the most important details out right away.
From there, work your way back. Don't put in irrelevant work experience. Did you work as a writer? No need to include it.
Entry Level Controller Resume
How can you boost an entry level Controller resume? Experience is important. However, if yours is lacking, focus on your strengths.
Of course, you must have done accounting work. Break down your duties. Be as detailed as possible. Try not to repeat certain skills. Open up your tenure as an accountant.
Can you analyze FS? Prove it. Cite instances. Show you used your analytical skills to formulate strategies. Did you make recommendations? Were they successful? What results did it achieve. For example, did you suggest ways to cut costs? Include actual numbers.
Are you certified? Indicate if you're a CPA or CMA. State it in the Contact Information, Objective, Skills, and Certifications.
Lastly, use the functional format. In this format, work experience is placed near the bottom of the resume. Its purpose is to shift attention to your skills.
Contact Information
Objective Statement
Skills
Education
Certification
Work Experience
Personal Information
Controller Resume Writing Tips
As a Controller, you have to be thorough. Otherwise, you might make costly mistakes. This is why you should read our Controller resume writing tips:
No Errors in Spelling and Grammar – Absolutely inexcusable. Controllers are detail-oriented. How can you miss errors in spelling and grammar? Reviews are part of the job. Then, there are software programs for that. Don't take chances. Don't be careless.
Keep It Concise – Controllers are for efficiency. Same goes for your resume. Leave out irrelevant information. Choose your scope of work wisely. Keep your resume down to one page.
Communicate Clearly – Don't attempt to impress the recruiter. Avoid using technical jargon. Recruiters won't spend much time on your resume. Make sure those seconds count.
Just like a Controller, keep your resume updated. Be thorough. Don't take chances by forgetting details.
We are sorry that this post was not useful for you!
Let us improve this post!
Tell us how we can improve this post?