Correctional Officer Resume Sample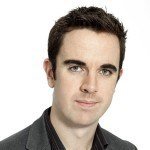 Marc B. Walton
Address:         220 E. Hampton Drive, Pineville, Rapides, LA.
Phone:            (318) 887 5497
Email:            [email protected]
Current Job: Correctional Officer; Ramsey Correctional Facility, Rapides, LA.
---
Objective
Correctional Officer with a Bachelor Degree in Criminal Justice and more than 8 years in various correctional facilities seeks an opportunity to work with the Rapides State Correctional Facility. In addition to my experience and background in the Criminal Justice system, I have obtained additional certifications in Behavioural Psychology. I am hard working, dedicated and committed to keeping the peace in the state of Louisiana.
Skills:
Bachelor Degree in Criminal Justice.
8+ years experience.
Certified in Behavioural Psychology.
Physically fit.
Great interpersonal skills.
Critical thinker.
Problem solver.
Adept at administrative work.
---
Work Experience
Correctional Officer; 2020 to Present
Ramsey Correctional Facility, Rapides, LA..
Duties and Responsibilities

Searches for contraband on inmates and in their jail cells.
Accounts for supervises in housing, work and other designated areas.
Provides custody and security for all inmates.
Oversees security on various assigned areas.
Conducts prescribed guidelines for search including "pat" and "strip" searches.
Organizes and oversees transfer and transport of inmates through walking or use of vehicles.
Correctional Officer; 2017 to 2020
Rapides County Sheriff's Office; Rapides, LA.
Duties and Responsibilities

Prepared staffing and shifting schedule; assigned other correctional officer in various central control areas to monitor inmate behavior.
Conducted booking procedures on new inmates including medical assessments and fingerprinting.
Supervised and advised incarcerated adults.
Processed all needs of inmate including medical issues, visitation rights and meals.
Patrolled facility grounds; counted inmates, assessed inmate status and implemented disciplinary measures as required.
Correctional Officer; 2015 to 2017
East Baton Rouge Correctional Facility; East Baton Rouge, LA..
Managed, updated and organized all inmate information records.
Tasked to promote the development of positive social skills and ideal behavioral attributes throughout facility.
Escorted prisoners to and from court, jail and other jurisdictions or rehabilitation institutions.
Maintained accountabilities of staff and inmates and property.
Conducted routine searches on arrested persons.
---
Education
Bachelor Degree
Criminal Justice
McNeese State University
Lafayette, LA
2011 to 2015
High School
Buckeye High School
Rapides, LA.
2007 to 2011
Certifications:
Behavioral Psychology – Strayer College online; 2016.
---
Correctional Officer Resume Skills List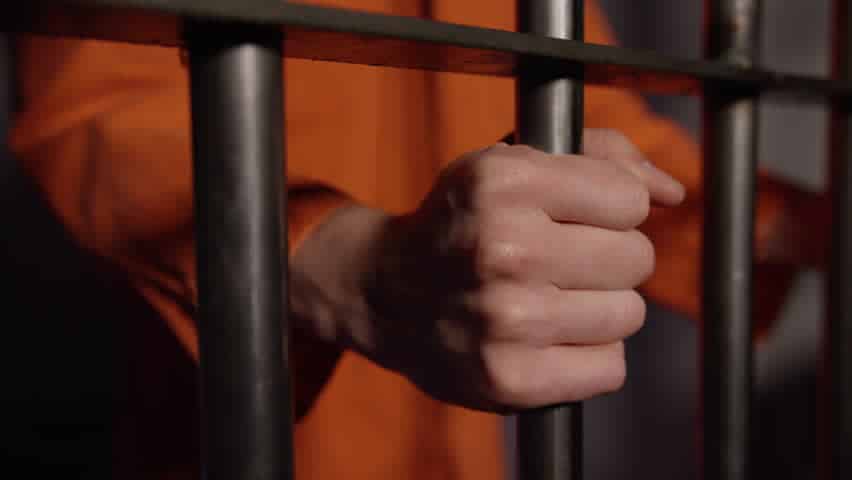 Hollywood often portrays the Correctional Officer as a corrupt, burly, tough guy who makes life a living hell for inmates. But in real life, nothing could be further from the truth! Being physically fit is a must but there are other qualities you should have in your Correctional Officer skills list.
Education

You can become a Correctional Officer even with a high school diploma or the equivalent GED score. But having a Bachelor Degree in Criminal Justice or Criminology like in our example of a resume for Correctional Officer will open more doors of opportunity for you.

Certifications

If you only finished high school, you should shore up your skills and qualifications by getting certified in courses that are related to the job of a Correctional Officer. These courses include subjects that touch on Criminology, Corrections, Law Enforcement, Supervision and Control, Counselling and Interviewing and Conflict Resolution Strategies.
Physical Fitness

You don't have to look as imposing as a professional wrestler or football player to become a Correctional Officer. But you should be fit enough to handle the physical work that is required of the job. In some facilities, inmate behavior can be problematic. You must be ready to enforce discipline once conflicts arise and maintain peace and order. You will notice in the Personal Information section of our resume example for a Corrections Officer, the candidate Marc practices Brazilian Jiu Jitsu and Krav Maga.

Good Judgment

A day in the correctional facility can be as unpredictable as the weather. You should have good judgment; identify potential red flags that could erupt into something bigger. Then act on it before it can take place.

Excellent Communication Skills

As a Correctional Officer, you will be in constant communication with other officers, colleagues and inmates. You should be able to articulate and convey instructions and communication to everyone to avoid misunderstandings and to resolve potentially threatening situations.
Correctional Officer Resume Objective
Start out your Correctional Officer resume objective with a qualification that will set you above the other applicants.
As we mentioned in the previous section, having a Bachelor Degree will open more opportunities for you. So we led off our sample resume objective for Correctional Officer with Marc's degree in Criminal Justice.
What is your strongest quality? Are you certified? Do you have an Associate Degree in Criminology? Do you have good experience as a Correctional Officer?
This is work that requires a certain level of maturity so experience would be a definite plus. That's why we included Marc's 8- year tenure as part of the objective statement.
Hiring managers will always be scanning your resume for proof of additional training. The more skills you acquire the higher your value becomes because the company will spend less time and resources in training you. They can have you started right away so you can earn your keep.
So we also indicated in the objective statement that Marc took certification courses in Behavioral Psychology which is relevant to the job of a Correctional Officer.
Lastly, include 2-3 traits or attributes that best represent your approach to the job. In Marc's case the 3 traits were: hard working, dedicated and committed.
Correctional Officer Resume Format
If you have a commendable level of uninterrupted tenure, use the reverse chronological as your Correctional Officer resume format.
Hiring managers prefer candidates with good tenure; 2-5 years at the minimum, and the reverse chronological is the best way to bring work experience front and center.
How? When you use the reverse chronological format, you write your work experience starting from your most recent or current employment. This way the Hiring Manager can assess your where your skill levels and experiences are presently.
In order to draw attention to your work experience, place it in the middle of your application as we did with our sample resume template for Correctional Officer:
Contact Information

Objective Statement

Skills

Work Experience

Education

Certifications

Personal Information
Entry Level Correctional Officer Resume
If you have an entry level Correctional Officer resume and you don't have enough work experience, you will have to emphasize other strong points that will pique the interest of the prospective employer.
What would these strengths be? In lieu of substantial work experience, make an accounting of your relevant and transferable skills:
Were you able to get a degree in a 4-year course that is related to the job of a Correctional Officer?

Are you certified in your state as a Correctional Officer?

Were you previously employed in a job that provided law enforcement services?

Did you have experience in the military? 
You can include your experiences training on the job at a police force or correctional facility.
The most important thing is to show prospective employers that you qualified to the job; you have undergone the necessary training and education to be given the opportunity to work for the company.
Lastly, instead of the reverse chronological format, switch to the functional format which would rearrange the sections of our sample resume for Correctional Officer this way:
Contact Information

Objective Statement

Skills

Education

Certifications

Work Experience

Personal Information
Correctional Officer Resume Writing Tips
You should never submit an application with information all over the place like inmates running loose in a facility after a breakout. Review our Correctional Officer resume writing tips to make sure your application has a sense of order:
Use Bullet Points to Organize Your Resume –

Hiring managers do not spend a lot of time on a resume. They will scan it for keywords and information that are relevant for position. Make their work easier by organizing your details with bullet points. Keep your sentences short and start out with your most important responsibilities.

Use the Right Verbs –

Your choice of verbs will help your application by associating the content with the right imagery. What verbs are ideal for a Correctional Officer? Use patrolled, inspected, evaluated, monitored and escorted.
Never submit a generic- looking resume. Make sure the one you submit conforms to the needs and demands of the potential employer.
We are sorry that this post was not useful for you!
Let us improve this post!
Tell us how we can improve this post?