Realtor Resume Sample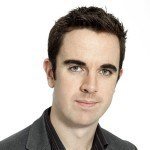 Martin L. Adams
Address:         789 Hillside drive, Los Angeles, CA
Phone:            (661) 432 1567
Email:             [email protected]
Current Job:  Senior Realtor, Zenith International Realty, CA
---
Objective
Licensed Realtor with seven years of residential and commercial real estate sales experience, seeks to join Blue Max Global Properties as a Senior Realtor. Committed to deliver results and provide excellent client service.
---
Skills
Master of Science in Management- Real Estate Management (MSREM).

Associate of Arts Degree in Business Administration.

In depth knowledge of local and international market.

Consistent Top Producer, 2015 to 2017.

Multilingual – English, French, Mandarin and Nihongo.

Well versed with social media marketing tools.

Proficient in using Software for Customer Relationship Management (CRM), eContracts, Time management and cloud based solutions.
---
Work Experience
Senior Realtor, 2016 to present
Zenith International Realty, Los Angeles, CA
Duties and Responsibilities
Lists homes in websites and social media by using video marketing technique which doubles click-through rate and generates more inquiries.

Utilizes social media platforms to market assigned properties to generate more leads.

Mentors new realtors on  different marketing strategies.

Accompanies new brokers to their client meetings and guides them through the entire buying/selling process.

Travels to other countries to conduct property search to ensure that client's specifications are matched.

Built a real estate portfolio worth $6.5 Million in 2 years.
Realtor, 2016 to 2016
Oasis Holdings Inc., San Diego, CA
Duties and Responsibilities
Proposed and managed Customer Relationship Management (CRM) software upgrade and full revision of company's website.

Generated property listings in accordance to clients' needs and requirements.

Liaised with Mortgage agents, Buyer's/Seller's agents and Home Inspectors to ensure successful transactions.

Scouted properties with the best price, location and design and commended by buyers for leading them to homes that strongly matched their preferences.

Advertised sellers' properties on popular real estate websites, blogs and other social media platforms approved by clients.

Generated $7.2 Million worth of sales for Oasis Holdings, Inc. over a period of 3 years.
Realtor, 2012 to 2013
Empire Properties Inc., San Francisco, CA
Duties and Responsibilities
Named Top Real Estate Agent in 2017 and 2015.

Introduced a new marketing scheme that led to 50% increase in team sales.

Promoted to Team Leader of 8 members after six months in service.

Coordinated with representatives from escrow companies, banks, home inspectors, lending firms and contractors to ensure that all the terms and conditions stipulated in the contract were met before property turnover.

Brainstormed with members every month on creating innovative ways of promoting properties online.
---
Education
Master of Science – Real Estate Management (MSREM)
New England College – Online Program
2016 to 2017; GPA 3.8
Pre-Licensing Course in Real Estate
College of Real Estate, Los Angeles CA
2016
Associate of Arts in Business Administration
University of San Francisco, San Francisco, CA
2012 to 2013; GPA 3.75
High School
Stuart High School, San Francisco, CA
2016 to 2017; GPA 3.6
License:
Passed the Real Estate Licensure Exam given by California Bureau of Real Estate (CalBRE) in 2016
---
Personal information
Status: Single
Date of Birth: September 13, 1989
Hobbies include photography, hiking and swimming.
Realtor Resume Skills List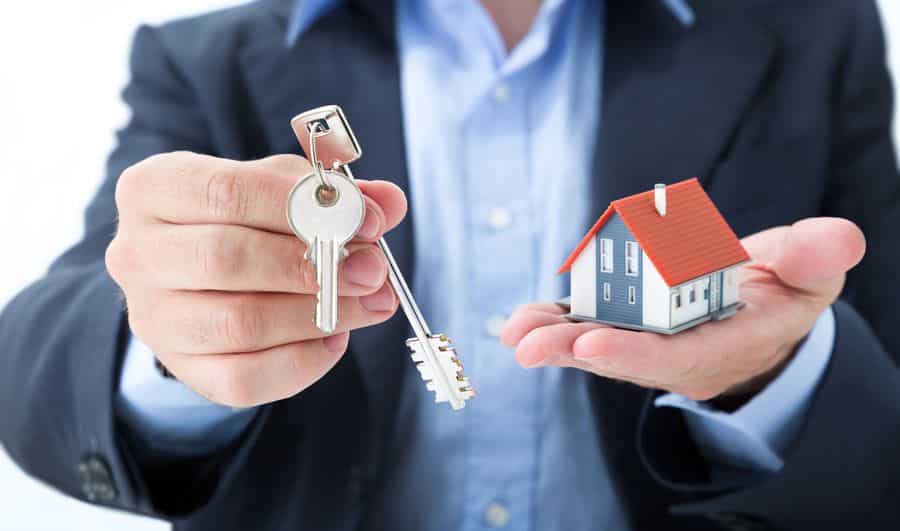 Realtors are the prime movers of the real estate business so it is only natural for employers to raise the bar for applicants. In order to pass the initial stage of the hiring process, you need to present an impressive Realtor skills list.
As you have read in our sample job description for Realtor resume, it's not just about helping clients buy or sell property.
What skills would you need to show on your resume? The first place to look for is the job post. Companies will let you know the skills needed for the job. Based on the job posts we've reviewed, the following qualifications will most likely be prioritized:
Education

One would need to complete a three level college course in order to qualify for the licensure Exam. These preparatory courses will teach you all about real estate fundamentals and techniques. All states mandate all realtors to be licensed and obtain continuing education program for the renewal of broker's license every four years.
Strong Communication Skills

A good realtor knows how to express their ideas clearly and convincingly, to different kinds of customers. Remember that for most people, buying property is a milestone. It is probably the biggest investment they will ever make in their lives. As a realtor, you have to guide them through the process so they won't have any regrets with their decisions. People tend to buy from realtors they like so you must have this innate skill to easily connect with people and win their trust.
Negotiation Skills

This is probably the trickiest part of the real estate process. It could be a battle of wills between the realtor and the buyer or with the seller if you're a Buyer's Agent. You need experience to become a successful negotiator. Clients will count on your skills to get them as close to their budget as possible.
Client – Focused

A successful realtor is one who is always ready to help clients the best way possible and provide excellent service. Take time to fully understand their requirements and needs so you could match or even go beyond their expectations.  It's easy to get distracted in this profession. Properties located in high demand locations move faster which means you get paid commissions right away. But once you accept a listing, you must stay committed to it. The window of opportunity to sell a property is only 4 months. If you can't sell it before then, it's value in the market will most likely go down.
Attention To Details

It is important to have an organized system in place that will allow you to meet deadlines, order appraisals, review contracts, plan appointments, deliver documents and respond to customer's requests or queries in a timely manner.  Once you've done a great job for one client, referrals and repeat business will certainly follow.
Persistence

Follow-up requires a lot of patience and persistence.  Many agents quit too soon and miss out on opportunities. You must take every lead you get and work on it until you get a yes or a solid no.
Realtor Resume Objective
What do real estate agencies and potential clients look for in a Realtor? The answer to that question should be addressed right away in your Realtor resume objective!
Without a doubt, agencies and prospects would want to know if you are licensed to enter into real estate transactions. This means being a licensed Realtor. Cut through the chase and start out by stating, "Yes, I am a licensed Realtor. Please allow me the opportunity to manage your real estate needs!"
While we didn't exactly put it that way, in our sample resume objective for Realtor, we did disclose Martin's certification as a licensed Realtor off the bat. It is very easy for potential clients or employers to check if your license is valid or not. So make sure it is updated.
Your level of experience in the real estate industry is also very important. Martin has 7 years which is commendable. This is why we highlighted this fact in his objective statement. It tells the agency that he must be successful to be in the industry for more than 5 years.
What else should you state in your resume objective for Realtor?
Read the job post again. Look for specific keywords which are usually presented as job qualifications. Personality attributes are a good example. There are agencies that want realtors who fit a particular behavioural profile.
Realtor Resume Format
The reverse chronological is your best option for Realtor resume format for 2 reasons:
One, hiring managers and recruiters are used to this format. Most applicants present their qualifications in the same sequence as our sample template for Realtor resume:
Contact Information

Objective Statement

Skills

Work Experience

Education

Licenses

Personal Information
Hiring managers like the reverse chronological because it presents your current level of skill and most recent accomplishments. This makes it easier to evaluate and assess your qualifications for the job.
Second, the reverse chronological format places emphasis on Work Experience which is what agencies are most concerned about.
Make your resume easy to read by using bullet points to list your strengths and work responsibilities. Write your educational background in reverse order as well. Start off with you highest degree or latest course you took and work your way backwards.
Entry Level Realtor Resume
Do you have an entry level Realtor resume? You are not alone. The industry is always in a growth state because property is an asset that will almost always yield good returns. So there are other budding realtors hoping to start a career in this lucrative profession.
How do you land your first job as a Realtor?
First, you need to confirm that you can deal in real estate by stating that you are a licensed realtor. Second, use the objective statement to tell your story to the agency. Trust us, agencies want to know where your heart is. Knowing your story will make it easy to understand your lack of experience.
Finally, assess your experiences at your current job and identify tasks you did required skills which are transferable to the Realtor profession. These skills include:
Ability to sell

Marketing skills

Experience in negotiation

Knowing how to read contracts

Good organizational skills
You should also switch to the combination format which is ideal for those without experience and those who plan to change careers. With the combination format, the contents of your resume will be arranged in this order:
Contact Information

Objective Statement

Skills

Education

Licenses

Work Experience

Personal Information
The combination format will place more emphasis on your skills and qualifications instead of your work experience.
Realtor Resume Writing Tips
How do you close the deal? You have to make sure the sales contract is in order. Is your resume in order? Before you send out your application, read up on our Realtor resume writing tips:
Validate Your Accomplishments –

Did you help the agency generate record-breaking sales? It's not enough to simply state it in your resume. Validate your accomplishments with facts and figures. Don't attempt to fudge the numbers or lie. Agencies can easily check up on your claims.

Highlight Your Different Skills –

As we've mentioned numerous times in this article, a Realtor does more than just sell or buy properties. Showcase everything that you can do for the agency or client.
Keep in mind that not all clients will be familiar with the process. You will have to accompany your client throughout the entire sales cycle.
We are sorry that this post was not useful for you!
Let us improve this post!
Tell us how we can improve this post?