Custodian Resume Sample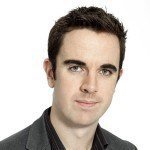 Felipe I. Delgado
Address:         3478 E. South Street, Allentown, Pittsburgh, PA.
Phone:            (610) 477 6352
Email:             [email protected]
Current Job:  Custodian; Pittsburgh Division of Human Resources, Pittsburgh, PA.
---
Objective
Hard working, dedicated and physically fit Custodian with more than 9 years experience managing different buildings and establishments. Your job post mentioned a candidate with at least 5 years experience and who can speak both English and Spanish. I can speak, read and write fluently in both languages and I am interested in assuming the open position of Custodian in your company.  
---
Skills
9+ years experience as Custodian.

Bilingual; Native Spanish and fluent in English.

Ability to handle following equipment: Snowblowers, oysters, airlift platforms, pneumatic and cyclonic vacuum cleaners, dollies and carts.

Equipped with good administrative skills: Inventory management, record keeping, ordering of supplies and securing local government permits.

Varied technical skills: Carpentry, painting, plumbing, and welding.

Computer literate; Familiar with MS Word, Internet search, and email.

Hard working; willing to render duty during holidays and weekends.

Values teamwork.
---
Work Experience
Custodian; 2017 to present
Pittsburgh Division of Human Resources, Pittsburgh, PA.
Duties and Responsibilities
Supervises a group of 7 cleaners and maintenance workers.

Carries out heavy duty cleaning in locker rooms, clinics, offices, dormitories, common areas, dining areas and lavatories.

Performs dusting, washing, cleaning of mops and other janitorial equipment, shampooing, vacuuming of carpets and polishing of woodwork, walls, windows, furniture and glass items.

Cleans and maintains shades and covers of light fixtures, replaces light bulbs.

Manages inventory record of cleansing products including compounds, disinfectants, and sanitizing ingredients.

Prepares requisition request for custodial closets and stocks with paper products, cleaning compounds and other janitorial equipment.
Conducts minor repairs as required.
Custodian; 2015 to 2017
Williams Hospital EVS, Pittsburgh, PA.
Duties and Responsibilities
Strictly follow all established procedures to provide a safe and clean working environment including compliance with OSHA, state/local and federal regulations.

Tasked to oversee the cleaning and maintenance of all housekeeping equipment.

Handled various cleaning equipment including industrial strength steam cleaners, snowblower and pneumatic / cyclonic vacuum cleaner.

Authorized to use hospital vehicles including van and car to pick up or deliver equipment, packages, and documents.

Mixed all cleaning compounds, solutions and chemicals according to correct proportion.
Custodian; 2013 to 2015
William Allen High School; Pittsburgh, PA.
Duties and Responsibilities
Maintained and cleaned all hallways, lobbies, restrooms, stairways and other work areas.

Emptied trash and recyclable recyclables.

Transported trash and waste to designated disposal areas.

Carried out small repairs; reported major works to Maintenance Department.

Handled, mixed and applied various cleaning solvents and chemicals.
---
Education
High School
Kratzer High School
Pittsburgh, PA.
2009 to 2013
---
Custodian Resume Skills List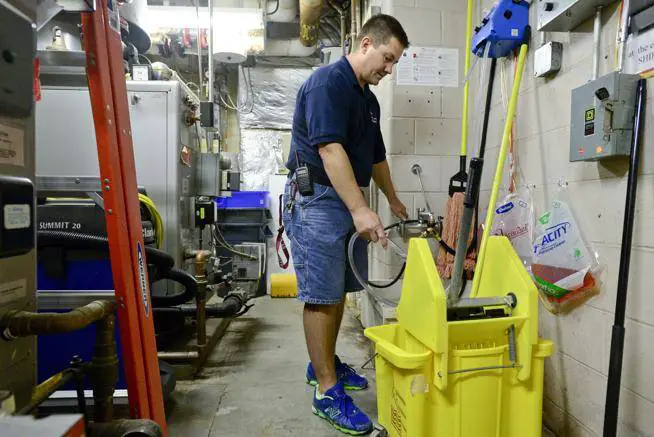 Custodians have a busy schedule on a daily basis. Although tasked primarily with cleaning responsibilities, your Custodian skills list must show you can handle an assortment of maintenance and specialized jobs as well.
Education
This is a job which does not place much emphasis on formal education. As a Custodian, you will receive on-the-job training. Some rely on the strength of their previous work to get hired. Of course, having a high school degree will be an advantage.
Certification
Some employees may require you to be certified by agencies such as Building Service Contractors Association International or the International Sanitary Supply Association. Buildings such as hotels that have extensively carpeted areas may prefer candidates who are certified as carpet cleaners because materials may require sensitive handling.
Administrative Skills
As you have read in our sample job description for Custodian, the job is not all about cleaning. You will also be asked to do minor administrative work like managing the inventory of cleaning supplies, record-keeping, preparing requisition forms sending out faxes, answering phones and distributing mail. Therefore, even if higher education is not required, you should be able to read and write to an acceptable degree. Having basic skills in computers will help your application. It will be a plus to have a working knowledge of MS Word, MS Excel, email and Internet search.
Technical Skills
Other than regular cleaning and maintenance work, you may be asked to handle specialized equipment. In hotels and restaurants, management may prefer an in-house team of carpet cleaners. This means handling equipment such as steam cleaners, pneumatic, and cyclonic vacuum cleaners and having knowledge of mixing chemicals and solvents. Some carpentry work, plumbing, and electrical work may also come with the territory.
Driving


Some companies may include delivery as part of your scope of work. They may ask you to pick up or deliver packages. Hospitals and restaurants have authorized vehicles which you will be asked to handle. Make sure you have a valid driver's license.

Ability to Work with a Team


In large buildings, you may be asked to work with a team or supervise one. You should have the ability to work with other custodians, janitors and maintenance people.

An effective team is one that successfully coordinates with everyone. Repairs and other pending work should be cascaded to the designated people as soon as possible. Unfinished work should be endorsed to the next person on the shift. You should also know how to get along with other people. It is not uncommon to be working with different ethnicities and migrant groups.
Custodian Resume Objective
The best way you can write your Custodian resume objective is to keep it clean and simple.
The objective statement is your formal introduction to the potential employer. Identify your main selling points; those that will immediately garner interest from the person reading your resume.
In our resume objective example for Custodian, we emphasized Felipe's extensive eight-year experience. This is definitely a strong selling point because it tells the Hiring Manager Felipe has acquired plenty of knowledge throughout the years.
Then without directly mentioning the name of the company, we were able to give it a personal touch by noting down a specific requirement from the job post that will surely get Felipe more votes:
"Your job post mentioned a candidate with at least 5 years experience and who can speak both English and Spanish. I can speak, read and write fluently in both languages and I am interested in assuming the open position of Custodian in your company."
By specifically identifying a key requirement for the job, Felipe may have vaulted past the other applicants. It tells the recruiter that Felipe is very detail oriented and takes the time to read through instructions.
Custodian Resume Format
Potential employers want to see how much work you can handle as well as the types of services you can provide for the company. Generally, the more the merrier. If you are highly skilled in various competencies, use the reverse chronological for your Custodian resume format.
With the reverse chronological, you have the opportunity to show the company your current skill and experience levels. This is because you start out by itemizing the scope of responsibilities you are managing for your most current employer.
Normally, you should highlight 5 responsibilities. But as you have seen in our example resume for a Custodian, we identified 7 responsibilities in Felipe's current job.
Entry Level Custodian Resume
As we have discussed throughout this article, this job does not require higher education. Skills, know-how, and experience are more important considerations for employers. If you are submitting an entry level Custodian resume, showcase the skills and abilities that are transferable to the job.
Why are you planning to become a Custodian? Is this a career change? Tell the reasons or share the circumstances which led to your decision in the resume objective. For sure, the recruiter would be interested to find out your story.
If you had come from other blue collar jobs, evaluate the responsibilities you managed which were similar to those of a Custodian's. Emphasize these tasks in the Work Experience section of your resume.
Custodian Resume Writing Tips
Handle your resume as if you were mixing industrial strength solvents for cleaning the bathroom and kitchen. This means to approach the preparation of your application with great care by going over our Custodian resume writing tips.
Customize Your Resume –

It may be tedious and time-consuming but don't make the mistake of submitting a resume format that you can buy from a bookstore or office supply shop. Employers will mark you down for not giving your application enough importance. Take the time to make a resume specifically for the company you are interested in working for.

Differentiate Your Job Skills –

Even if most of the work you did was cleaning, differentiate the job by giving more details. For example, if you cleaned upholstery did you apply solutions that specifically eliminated dust mites? When cleaning lavatories, did you use chemicals that prevented the formation of mildew and molds?

Write in Clear and Concise Language –

This might be difficult for those who did not have formal education. If so, ask help from someone who did. Have your spelling and grammar checked to make sure you can submit a resume that is easy to read and understand?
We are sorry that this post was not useful for you!
Let us improve this post!
Tell us how we can improve this post?