Handyman Resume Sample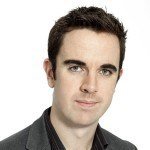 John L. Delos Santos
Address:         8120 Mountain Avenue, San Bernardino, CA.
Phone:            (909) 774 3030
Email:             [email protected]
Current Job: Handyman; Riverside Apartment Complex, San Bernardino, CA
---
Objective
Handyman with more than 8 years experience conducting repairs on residential homes, apartments and offices. Skills include plumbing, masonry, painting, carpentry, electrical works and limited troubleshooting for air conditioning systems. I have knowledge on using MS Word, Excel and have a valid driver's license. I hope to be considered for the job of Handyman at Brookestone Condominiums.
---
Skills
Licensed professional Handyman.
8+ years work experience.
Skillset – Plumbing, electricals, painting, masonry work, carpentry and some knowledge on AC systems.
Computer literate; experienced with MS Word and Excel.
Valid driver's license.
Dedicated.
Hard working.
Willing to work overtime, during weekends and holidays.
---
Work Experience
Handyman; 2016 to Present
Riverside Apartment Complex; San Bernardino, CA.
Duties and Responsibilities
Conducts repairs and troubleshooting works upon request of tenants and building management.
Routinely does checks on fixtures, air conditioning systems, electrical systems and piping/ plumbing systems.
Repairs cracks on building walls, doors, stairwell; performs repainting on walls were scraping is prevalent.
Prepares repair and maintenance work for submission to building management.
Contacts suppliers and contractors of Riverside to carry out repairs on systems that are beyond my capability; offers assistance to suppliers and contractors.
Handyman; 2012 to 2013
Bricktown Multiplex Center; San Bernardino, CA.
Duties and Responsibilities
Performed repairs and maintenance works as required or upon request of administration, supervisors and tenants.
Inspected all areas of Bricktown and conducts repair services whenever necessary.
Conducted painting and repainting works; plastering and concreting works in specified areas.
Managed inventory levels of repair, maintenance, cleaning and other janitorial supplies.
Kept all premises clean and orderly at all times.
Handyman; 2017 to 2017
Self-Employed.
Offered freelance Handyman services to neighborhood, nearby offices and apartment complexes.
Marketed and promoted services through frequent flyer distribution, word-of-mouth advertising and social media.
Performed landscaping services to neighborhood, local hotels and motels.
Prepared Handyman manuals for offices that requested for quick repair and troubleshooting guidelines.
Carried out minor automotive works which included changing of fluids, tires, vulcanizing services, cleaning and vacuuming.
---
Education
High School
Second Year
Pacific High School
San Bernardino, CA
2013 to 2015
---
Personal information
Status: Single
Date of Birth: October 19, 1991
Hobbies include Ping-Pong, basketball and soccer.
Handyman Resume Skills List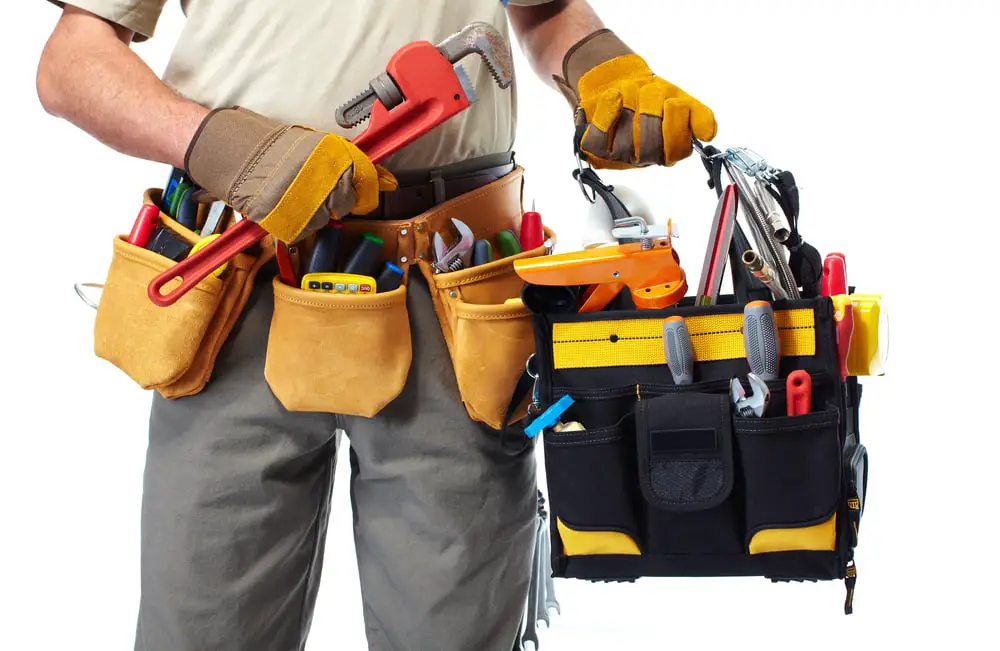 Your Handyman skills list should reveal you as a Jack-Of-All-Trades. This is quite evident in our sample job description for Handyman resume. The candidate John knows how to take care of problems involving plumbing, electrical and carpentry works which a typical homeowner may not know.
But what other skills should appear in your Handyman resume?
Education.People have gone on to have successful careers as a Handyman without the benefit of formal education. Learning and training are done on the job with many starting out as assistants or apprentices. Of course, having a high school diploma or the GED equivalent score will be an advantage.
Certifications.Some states require handymen to be certified or licensed. Check with your local government legislation if certification is needed to practice your craft. If so, find out what the accredited training centers or schools are for Handyman certification or licensing.
Varied Technical Skills.As we mentioned, handymen are "Jack of all trades" with the follow up… but master of none! You could have specializations under your belt; for example, certification in HVAC, but generally handymen should know basic repairs. If the problem is too big or technical, the Handyman calls in the supplier, the licensed contractor or qualified service provider to get things fixed.
Dexterity.Handymen work with various tools. It takes years on experience to become proficient in handling them. Handymen have great dexterity. They can have two different tools; one in each hand and still work effortlessly. Everything they do is well- coordinated and efficient.
Dedicated and Hardworking.Although they normally have set hours, sometimes work needs to get done after the sun has set. You have to be dedicated and hardworking to have a successful career as a Handyman. If you're working in an apartment complex and the pipes give out on a Sunday evening, you will have to take care of it.
Handyman Resume Objective
Keep your Handyman resume objective short and to the point by highlighting your strongest assets within 3 to 4 sentences.
As you have read in our sample resume objective for Handyman, we capitalized on John's more than 8 years experience. It takes years to develop the necessary skills to become a competent Handyman with the required proficiency in handling different tools.
In California, where John is from, handymen do not have to be licensed. If it is required in your state and you are licensed, you should lead off your objective statement with that qualification.
Then we ran a list of John's specific competencies as a Handyman: plumbing, masonry, painting, carpentry, electrical and some knowledge on air conditioning repair.
Finally, we listed other skills which may come in "handy": knowledge in some computer software and having a valid driver's license.
Handyman Resume Format
Use the reverse chronological as your Handyman resume format if you have good experience or considerable tenure.
The reverse chronological boosts your work experience because you start off with your most recent or current occupation. This will give the Hiring Manager or prospective client an idea of your skills, abilities and level of responsibilities that you can handle.
Keep in mind that most people only scan resumes. They don't peruse through it with a fine tooth comb. The reverse chronological makes sure all of your strongest qualifications are placed front and center in your resume.
How do you set up the reverse chronological format? Take a look at how we arranged the sections in our sample resume template for Handyman:
Contact Information
Objective Statement
Skills
Work Experience
Education
Personal Information
Entry Level Handyman Resume
Don't sweat it if you have an entry level Handyman resume. While experience is indeed important, employers will also put a premium on skills and abilities. After all, if you need something done right away, get a person who can!
What you need to do is switch to the functional format which will shift the focus on your skills and abilities. When switching to functional, the sections in our example of a resume for a Handyman will be rearranged this way:
Contact Information
Objective Statement
Skills
Education
Work Experience
Personal Information
Next, do an accounting of your skills and abilities. Indicate them in your resume objective so that the Hiring Manager or prospective client can see them right away.
Lastly, if you lack work experience, consider taking additional courses in skills that are needed for handymen. If it's difficult landing a job, try becoming an apprentice or working an assistant for a professional Handyman for a few months.
Not only will this build your skills but you can include these as part of your work experience.
Handyman Resume Writing Tips
Don't submit your Handyman application unless you're absolutely sure you have everything down in your resume. Review our Handyman resume writing tips to be sure your application in is good working condition:
Be Original – Never submit a generic resume to an employer. That is the single biggest mistake done by job applicants. They either buy or download resume templates, fill in the details then submit. Hiring managers will red flag you for this. If you want the job and you say you are hardworking, then put some effort in your resume. Make sure it is customized for the company or person you want to work for.
Put in the Details – Try to be as detailed when it comes to your job description. Don't just say, "I can fix plumbing problems". Add more substance to your statement by putting in more detail such as "Routinely inspected plumbing system; conducted the necessary repair which included applying sealant when needed…" You want the employer to know that you are highly familiar with the things that need to be done.
We are sorry that this post was not useful for you!
Let us improve this post!
Tell us how we can improve this post?