Finance Manager Resume Sample
Dorothy Wilkins
Address:                 29 East Ohio Street, Chicago, IL
Phone:                      (312) 321-1000
Email:                        [email protected]
Current job:           Finance Manager at JAL Holdings
---
Objective
To obtain a position as a finance manager in the automotive and car industry. My goal is to work for the largest firms in the United States and be in a challenging environment that will foster my growth as a professional as I develop my skills and widen the scope of my knowledge.
---
Skills
Remarkable talent for the compilation, verification, analysis, interpretation, and dissemination of crucial financial data – whether actual, foreseen, or budgeted
Vast experience in the concept of acquisition accounting and mergers
Highly competent in tasks such as statutory reporting and tax related duties
Proven ability and proficiency in implementing, analyzing, and managing new accounting procedures and systems; adept at systems integration and staff training
Adopts an effective proactive and flexible leadership style, which is useful in meeting strict deadlines and motivating a team under extreme pressure
Unique talent for determining specific, measurable, attainable, realistic, and time-measured financial objectives
Exceptionally equipped and knowledgeable in the preparation of annual budget and forecasting of trends
Remarkably skilled in developing reports for the top management, summarizing the company's financial status in various business aspects and coordinating the preparation of tactical plans, financial forecasts, and budgets
Outstanding talent and ability to develop and update accounting, finance, and management procedures and policies
Utilizes a highly organized, self-motivated, and proactive approach to work
---
Experience
Finance Manager, 2015 – Present
JAL Holdings, Chicago, IL
Duties and Responsibilities
Responsible for the preparation of monthly financial results, budget, and quarterly forecasts, and completion of the reporting requirements
Perform detailed analysis of accounts, prepare month-end reports, and presented findings to top level management
Key in entries and maintain the company's general ledger
Prepare and file the necessary annual tax forms according to company and state policies
Conduct a review of the monthly Business Activity Statements and balance sheet reconciliations
Responsible for monitoring stock levels and performing inventory reconciliations
Provide supervision of the annual internal and external audits
Responsible reviewing weekly accounts payable run and their authorization
Act as coordinator and go-between for corporate office and local brokers in the development of company insurance policies
Suggest modifications and improvements to existing processes and help in the evaluation of such changes
Finance Manager, 2015 – 2015
KMJ Group of Companies, Chicago, IL
Duties and Responsibilities
Prepared and submitted monthly management accounts in a timely manner
Checked the general ledger for errors and performed reconciliations
Prepared the necessary weekly and monthly documents, including payroll, annual returns, and  group tax certificates
Prepared reports which provided a summary of the forecast company business activity and financial position, and accomplished FBT and BAS returns under strict deadlines
Calculated accurately the depreciation rates to apply to capital assets
Supervised all Finance & Administration Department employees and was responsible for the division's overall management, coordination, and assessment
Corporate Accountant, 2017 – 2015
JP Corporation, Chicago, IL
Duties and Responsibilities
Responsible for the review and compilation of financial data from the company's 20 branches across the world, including balance sheets, profit and loss statements, budgets and treasury reports, as well as forecasts
Prepared and conducted reviews of variance, cash flow, and KPI reports
Created and reviewed the year-end financial statements according to accepted accounting principles
Accomplished tax reporting as directed
Performed treasury duties for the corporation
---
Education
College, University of Illinois at Chicago, IL
Bachelor of Science in Accounting
1995 – 1999, 3.6 GPA 
Lincoln Park High School, Chicago, IL
High School Diploma
1991 – 1995, 3.8 GPA
---
Courses
Ethical Environment of Business
Accounting Information Systems
Auditing
Intermediate Financial Accounting
International Accounting
---
Personal information
Single
DOB: 7/8/1977
Hobbies include watching Discovery Channel shows and reading the WSJ
Finance Manager Resume Sample 2
Wilson K. Arthur; CFA, CPA, MBA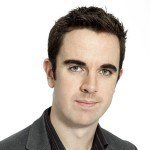 CPA No.: 02 – 7844781
Address:            8890 SW Garnett Street, Tigard, OR
Phone:                (503) 775 4878
Email:                 [email protected]
Current job:    Finance Manager; Brunell Brewery, Tigard, OR
---
Objective
CFA-certified CPA with 12 years experience in the position of Finance Manager seeks to become the Finance Manager of Roxbury Retailers, Inc. I also have a Master's Degree in Business Administration and believe my experience and expertise guiding organizations achieve their financial goals will likewise benefit your company.
---
Skills
Certified Chartered Financial Analyst by the CFA Institute

Master's Degree in Business Administration – New York University

Bachelor Degree in Accounting – Reed College

12 years experience as Finance Manager

Proficient with various accounting software such as QuickBooks Pro, FreshBooks, and SQL.

Stays updated with the latest developments in the industry

Ability to make quick, educated decisions

Excellent leadership qualities
---
Work Experience
Finance Manager; 2017 to Present
Brunell Breweries; Tigard, OR
Duties and Responsibilities
Directly reports to senior executives; provides financial guidance and leadership to the company's global R&D team.

Conducts financial analysis, planning, and reporting processes across the various corporate departments with a total budget of $220 Million.

Partners with R&D finance counterparts in all corporate sectors; manage costs and the P&Ls of various departments.

Provides financial updates and insights on departmental budgets; identifies risks, potential opportunities, and conceptualizes long-term strategies for the purpose of improving efficiency.

Studies, designs, and recommends complex business funding models across the various departments and divisions; provides creative solutions to funding problems.

Manages the periodic forecasting schedules including direct accountability for all costs for the purpose of providing accurate budgeting, variance analysis, and financial reporting.

Performs and optimizes internal control activities such as training and counselling the R&D team on proper control activities.

Brunell Breweries was able to generate average annual cost savings of $73M which improved profitability by 45% on a year-to-year basis.

Brunell Breweries used 51% of the profits to cover its offshore operations in Thailand and Malaysia.
Finance Manager; 2015 to 2017
Orville Farm Fresh Foods; Tigard, OR.
Duties and Responsibilities
Assessed business needs, resolved risks, and identified opportunities for growth.

Developed team by recruiting, selecting, orienting, and training personnel; factored in personal growth prospects for staff, and provided timely feedback.

Introduced processes that were intended to provide support for internal forecasting and reporting requirements.

Presided over the financial portion during the company's quarterly business reviews.

Led the creation of comprehensive pro forma financials for product development projects, customer, and competitive analysis.

Actively headed the company's various finance-wide projects.

Provided formal and informal training on financial concepts and systems to various team members.

Orville Farm Fresh increased its profitability on a year-to-year basis by 21%.
Chief Accountant; 2017 to 2015
Orville Farm Fresh Foods; Tigard, OR.
Duties and Responsibilities
Prepared, analyzed, and presented financial reports to the company's main decision-makers.

Assessed and evaluated the company's various business processes; introduced periodic changes for the purpose of improving forecasting models and financial reporting.
Represented the company in its meetings with financial service providers namely the banks, treasure management groups, investment banks, fund managers, and insurance corporations.

Endeavored that the company strictly complied with proper Cost Accounting Standards.

Conducted tax audits and all necessary procedures to ensure timely and proper reporting of tax payments to the local tax authority.
---
Education
Master's Degree
Business Administration
New York University
New York City, NY
2015 to 2017
College
Bachelor Degree
Accounting
Reed College
Tigard, OR
1996 to 2015
High School
Tigard High School
Tigard, OR
1992 to 1996
---
Certifications
Passed CFA exams administered by the CFA Institute; 2016 to 2017

Passed CPA Examination administered by the Oregon State Board of Public Accountancy, 2015
Personal information
Status: Married with 2 children
Date of Birth: 11 April 1979
Hobbies include tennis, swimming, and golf
Finance Manager Skills List
Does your Finance Manager skills list show you can steer a company toward financial prosperity? One of the biggest reasons why businesses lose is poor money management. Companies are willing to pay top dollar to get the best in the business. Are you one of them?
Education.

A degree in any business related course will be a start. Accounting, Business Administration, and Economics are good examples. As a rule, the higher the attainment, the better the opportunities. Can you become a Finance Manager with a college degree? Yes. However, companies want your experience and expertise. Most of the highest paying jobs require MBAs.

Certifications.

It is not required. If you have one, you'll be miles ahead of the rest. In our sample resume for a Finance Manager, Wilson is certified by the CFA Institute. This certification is not easy to get! You have to take a series of 4 exams. Each exam is covered by a course outline. In most cases, it takes 4 years to get CFA-certified. Being a CPA will also help. Accounting is a key area of the job. Most Finance Managers start out as Accountants. From there, they become Chief Accountants. If they are effective, they can apply for the position of Finance Manager within the company.

Analysis.

You will go through different financial studies. Many of which you will have to make. The objective is to find ways to achieve the company's financial goals. You have to find ways to improve the cost and revenue sides. Finance Managers create recommendations for the company.

Excellent Communication Skills.

Once you have prepared the recommendations, you have to discuss these with the main decision makers. Top management will not have time to review your study in detail. You will have to explain it to them. It is important to have everyone on-board. Thus, the ability to articulate ideas is very important.
Finance Manager Resume Objective
Your Finance Manager resume objective has to be impressive. How? Simple! Start off with your certifications! As we said, companies want those with experience and expertise.
In our sample resume objective for a Finance Manager, we led off with strong hard skills:
CFA certification.
An accountant who is a CPA.
12 years experience as a Finance Manager.
MBA degree holder
These hard skills will definitely get the attention of the recruiter. What if your qualifications are not as impressive?
Review the job post. Find out what the requirements of the job are. If you have them, indicate in your resume objective.
Finance Manager Resume Format
Functional or chronological format? You can use both. However, if you have extensive experience use the chronological for your Finance Manager resume format.
Take note of our sample resume template for Finance Manager. We used the chronological format:
Contact Information
Objective Statement
Skills
Work Experience
Education
Certifications
Personal Information
The chronological is effective because it is organized and easy to read. It is called the chronological because you start from the most recent experience then work your way back.
Take a look at how we presented Contact Information. We included all the certifications and degrees of Wilson. Contact Information is the first thing the recruiter will see. Make sure all the strong hard skills are there.
Entry Level Finance Manager Resume
The functional is the ideal format if you have an entry level Finance Manager resume. With this format, you will highlight your strong skills. By doing so, you can take the attention away from your lack of experience.
The functional format will rearrange our sample template for a Finance Manager resume this way:
Contact Information
Objective Statement
Skills
Certifications
Education
Work Experience
Personal Information
The job of a Finance Manager is usually sourced from within. If you've been working with the company in some related capacity, you could get the job. For example, you were the Chief Accountant for more than 5 years. Thus, highlighting the tasks which are close to the work of a Finance Manager.
Finance Manager Resume Writing Tips
Review your resume to make sure there are no mistakes. In a job of this magnitude, mistakes can be costly. We have a few Finance Manager resume writing tips for you to consider:
Support With Numbers – Did you succeed in your job? Were you able to help the company achieve its goals? Support your achievements with valid numbers.
No Spelling and Grammar Errors – Even if your job deals with numbers, errors in spelling and grammar show you are irresponsible. Finance Managers are supposed to be detail-oriented.
Don't submit the same resume to different companies. Always customize your resume. Different companies have different needs. We've made the task easier for you. Simply use our Finance Manager resume sample.
Advice for Finance Manager Job Interviews
Hunting for another company to work for is not a walk in the park. You will have to go through various stages of the application process before you can attain your career goals. Nevertheless, you can definitely make the whole ordeal easier by following these job interview tips:
Follow the Boy/Girl Scout Motto: Always Be Prepared
Scouts are extremely prepared for any situation that they may undergo. They are trained to carry equipment for just about any emergency situation, and they make up for anything else they don't carry by being tremendously resourceful. Follow the motto these scouts abide by at all times: be prepared. When going into an interview, do not assume that everyone you meet at the company already has copies of your resume. Use our finance manager resume example as a reference for writing your resume, and once it's perfect, make sure to print it in multiple copies and bring several with you during the interview day. This will save you the hassle of looking for a photocopier when you should be using the time to compose yourself for the grilling ahead.
Sell Yourself over the Phone
Some companies like to conduct initial interviews over the phone before inviting you for the in-person interview. The first thing you need to acknowledge is the importance of this preliminary interview; if you do not ace this, you might not be given a chance to appear in person and dazzle your interviewer face to face. Once you have mulled this over, you can get started on the preparations. If you are planning to write out your responses to possible questions, do this in bullet points. You won't have the time to scan through finely printed text for your answers. You might also want to wear an outfit that boosts your confidence. Sure, your phone interviewer won't be able to see what you are wearing, but it will make a difference to how you feel. Lastly, plan on a location where you can take the call in peace, where there are no distractions. Your efforts will be a waste if you can't hear each other.
Invest your Blood, Sweat, and Tears
Okay, so the interview does not really require you to die to try to pass it. However, if you really want to advance your career, you will need to put in a lot of effort into brainstorming your responses to the most frequently asked interview questions. Here are some of the questions you might want to work at:
Can you cite and describe two to three new trends in your field? How do these trends affect your work as a finance manager?
What caused the finance crisis we faced in 2017?  And what do you think we should do in order for the country to recover from the crisis?
What particular skill of yours has benefitted your previous employers in more than one way?
If you were given the chance, what aspect of this company would you suggest improving?
What training or seminars have you undergone recently to continue your growth as a professional?
What do you think was the least favourable aspect of working for your previous employers.
Radiate Confidence
For your day in the hot seat, it would be best if you put on an outfit that not only looks professional but also something that makes you feel great and affords you much comfort. This will do wonders for your confidence, and if all else fails, fake it. No one will be able to tell the difference! Just remember to draw the line at sounding arrogant.
We are sorry that this post was not useful for you!
Let us improve this post!
Tell us how we can improve this post?