Construction Laborer Resume Sample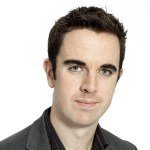 Andrew T. Forberg
Address:          2007 Chancellor Drive, Plano, TX
Phone:              (469) 557 9874
Email:               [email protected]
Current Job:  Construction Laborer; AMX Industries Corporation, Plano, TX
Objective
8 years of experience working in construction sites, I have experience handling different jobs such as digging ditches and trenches, mixing and pumping concrete, grouting, applying cement and plaster to walls, painting, and masonry work. I am physically-fit, performs well with the team and can work long hours without issue.
Skills
8+ years of experience in the construction industry.
Construction skills: Masonry work, digging trenches and ditches, painting and plastering walls, mixing and pumping concrete, grouting work on tiles.
Computer literate – Send emails, search query, MS Word, and MS Excel.
Knowledgeable about with OSHA procedures.
Ability to work with different skills.
Physically- fit.
Work Experience
Construction Laborer; 2020 to Present
AMX Industries Corporation; Plano, TX.
Responsibilities:
Carries out pre-construction work on job sites such as clearing area of debris and hazardous materials.
Digs ditches and trenches; follows layout identified in the construction plans.
Mixes and pumps cement.
Prepares paint colors and materials to be used including spray guns.
Installs tiles and does grouting work.
Conducts sanding work; prepares walls for paint job.
Construction Laborer; 2017 to 2020
Harris and Sons General Contractors; Plano, TX.
Responsibilities:
Prepared all materials and equipment needed for pre-construction work.
Cleared construction site of dangerous obstacles, debris, and toxic waste products.
Dug ditches and trenches; assists in the laying of pipe lines.
Conducted masonry work; brick-laying, plastering and cementing of walls.
Assisted in the placement of floor tiles, water lines, and electrical lines.
Construction Laborer; 2015 to 2017
Freelance/Self-Employed
Responsibilities:
Provided assistance to various construction companies on a limited and contractual schedule.
Worked on construction sites for residential homes, office buildings, and large-scale manufacturing companies.
Performed various construction duties such as setting up frameworks, assisting in the pre-construction clearing operations, carpentry, masonry, mixing and pumping of cement, preparation of bricks and hollow blocks.
Received all materials at the construction site; organized all documents such as invoices and receipts.
Kept track of construction site inventory levels.
Education
High School
Robinson High School
Plano, TX
2011 to 2015
Construction Laborer Skills List
Construction work isn't for everyone. Not only is it very physically-demanding but your Construction Laborer skills list should highlight specific abilities. What abilities are these?
Education
As we mentioned, there are construction laborers who did not even finish or take up high school education. We showed that in our sample resume for a Construction Laborer. Andrew only reached up to second year high school. In this line of work, the best school is the construction site. The Project Manager and your supervisors are your professors. You learn on the job. Yes, there are theories and concepts that you have to learn. However, you should apply these techniques right away at work.
Certifications
You do not have to be certified to become a Construction Laborer. It will be to your advantage to study, learn, and get certified in skills that would be needed in construction. Examples would be handling of certain heavy equipment, welding, flatwork finishing, electrical work, and perhaps even managing air-conditioning and ventilation systems.
Physical Strength
Typically, construction laborers do back-breaking work. You will be handling heavy equipment to dig ditches and trenches, tear down walls, and carry large objects. The work hours can be quite long especially if there is a timeline to meet. Being stronger than the average person will be a big advantage. Companies prefer candidates who hardly get sick.
Ability to Work with a Team
As a Construction Laborer, you will work with people of various skills. They each have their own jobs to do. Collectively, everyone has to work together so that the construction schedule can be met. You should have the ability to work with a team; be aware of what they are doing and offer assistance if needed.
High Level of Focus
You might find yourself doing just one task for several hours. For example, you could spend the entire day just tearing down walls or digging ditches. This type of work requires a high level of focus and concentration to avoid risky mistakes from happening.
Construction Laborer Resume Objective
Keep your Construction Laborer resume objective simple but straight to the point. This is a small section in the resume but it can take a heavy load off your back when applying for a job.
The job post will have a list of required skills needed for a Construction Laborer. If you have these skills, make sure to summarize them within the first 2 sentences of your objective statement.
In our sample resume objective for a Construction Laborer, we led off with Andrew's experience then transitioned to his specific job skills. The idea is to impress upon the Hiring Manager that his tenure in the construction industry has made him more skillful in managing the key responsibilities of the job.
Construction Laborer Resume Format
You have 2 options for your Construction Laborer resume format. First, is the Chronological. Use this format if:
You have at least 2 years of experience in the construction industry.
You don't have an unemployment gap of more than 4 months.
If you plan to use the chronological format, you should start out with your current or most recent employment. Once you've listed down at least 5 responsibilities, work your way back to your earliest but relevant experience.
When using the chronological, follow our sample resume template for a Construction Laborer:
Contact Information
Objective Statement
Strengths
Work Experience
Education
Personal Information
We will discuss the second resume format option in the next section because it is applicable to an entry-level construction laborer resume.
Entry Level Construction Laborer Resume
If you want to find work in the construction industry, becoming a construction laborer is the usual career path. Without enough experience, you should use the Functional format for your entry-level Construction Laborer resume.
First, rearrange the sample resume format for Construction Laborer into this one:
Contact Information
Objective Statement
Strengths
Education
Work Experience
Personal Information
If you took certification courses in related skills, you should summarize these courses under "Certification" and place it below "Strengths". Did you do freelance work? Include these activities as part of your "Work Experience". You can also include your experiences as an apprentice, if any.
The best way to land a job is to apply to posts that specifically signify for "Entry Level Laborers Only" or "No Experience Necessary".
Construction Labourer Resume Writing Tips
Yes, construction work is manual labour. However, it does not mean you will not give your resume enough thought. Don't be tempted to buy a resume form from a bookstore or to download a template from the Internet. Read our Construction Labourer resume writing tips and gain more confidence.
Keep It Short – Unless you have more than 10 years of experience, keep your resume down to 1 page. The Hiring Manager will not spend a lot of time on your resume. What is important is that you have the details from the job post included on your resume.
Don't Spare the Details – Let the Hiring Manager know that you are highly-proficient in construction work. Break down the details of the responsibilities you handled in your previous employment. Write them in a natural but engaging manner. Make it crystal clear that you know the job like the back of your hand.
In most cases, construction work is contractual. Once the project is finished, your contract is up. If you are going to apply for new jobs, don't submit the same resume. Update your current one and include the new skills that you have learned.
We are sorry that this post was not useful for you!
Let us improve this post!
Tell us how we can improve this post?