Charge Nurse Resume Sample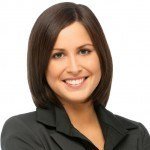 Jennifer D. Graham, RN
Address:          456 Willow drive, Orange County, CA
Phone:             (714) 1234567
Email:              [email protected]
Current Job:   ICU Charge Nurse, St John's Hospital, NY
---
Objective
Master degree holder in Nursing, Cum Laude Bachelor Degree in Nursing with certifications as CRNA, CCRN and successfully passed the NCLEX-RN; dedicated Charge Nurse with 9+ years of experience seeks the opportunity to join St John's Hospital as an ICU Charge Nurse and lead the designated unit in providing top quality care to patients from admission to discharge.
---
Skills
Master's Degree in Nursing

Certified Registered Nurse Anaesthetist (CRNA)
Critical Care Registered Nurse (CCRN)

Well versed in Nurse scheduling software such as Snap Schedule or Shift board and Medical Inventory Software,  Surgi-Sys

Effective leader

Enthusiastic mentor

Proactive communicator

Ability to maintain composure in stressful and difficult times

Extra miler
---
Work Experience
Charge Nurse-Critical Care Unit, 2020 to present
North Ridge Hospital, Los Angeles, CA
Duties and Responsibilities
Oversees 25 nurses working in 17 bed critical care unit
Completes pre-admission medical screening of clients to determine admission eligibility
Assess patients' conditions, records vital signs and assigns nurse to observe patient for deviations from normal conditions/behaviors
Closely coordinates with patient's doctor and provides timely status updates.
Alerts doctor when patient is unresponsive or begins to deteriorate and requests for treatment re-evaluation or emergency intervention.
Organizes work shifts of nurses and monitors their performance. Holds regular meetings to hear concerns, address issues and resolves possible conflicts among members
Charge Nurse – Emergency Room and Trauma Unit, 2017-2020
Mary Mount Hospital, San Francisco, CA
Duties and Responsibilities
Assessed and stabilized patients in a fast-pace, 45-bed Level II trauma center
Administered critical care IV medications such as Cardizem, Dopamine, Insulin, Nitroglycerin, and Adenosine
Assigned nurses to monitor E.R. patients closely, requested timely updates and alerted doctors when patient is unresponsive or status changed
Coordinated with doctors, nurses, emergency medical technicians and other healthcare professionals to provide immediate care to patients
Monitored the department's medical supplies using to ensure that there's always enough inventory to avoid supply shortage during emergency
Pediatric Nurse, 2015-2017
Wood Rose Hospital, San Francisco, CA
Duties and Responsibilities
Assigned as team leader after one year and tasked to supervise 10 nurses/shift
Prepared schedules of night shifts staff nurses and made rounds to assist them in their duties
Submitted performance evaluation report to Charge Nurse
Provided clinical and emotional support to young patients and their families. Updated family members on patients' health status and treatment options
Oriented family members on admission procedures and assisted them during discharge
---
Education
Master of Science in Nursing
University of San Francisco School of Nursing, San Francisco, CA
2012 to 2015
Bachelor of Science in Nursing
University of San Francisco School of Nursing, San Francisco, CA
2008 to 2012; Cum Laude
High School
Middleton High School, Portland, Oregon
2004 to 2008; GPA 3.7
Certifications:
Certified Registered Nurse Anaesthetists (CRNA) obtained from American Association of Nurse Anaesthetists (AANA), 2016.

Certified Critical Care Registered Nurse (CCRN) obtained from American Association of Critical-Care Nurses (AACN) 2017.
Passed NCLEX-RN – National Council of State Boards of Nursing Licensure Examination, 2017.
---
Charge Nurse Resume Skills List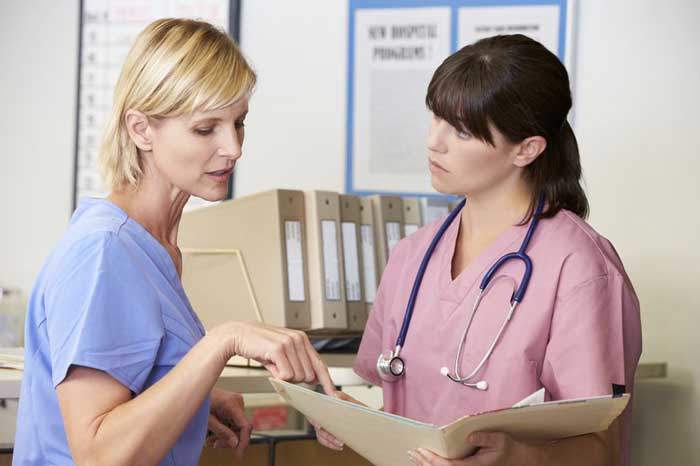 We've read dozens of job ads and we feel your Charge Nurse resume skills list should highlight those considered standard and the ones specifically required by the potential employer.
Not every registered nurse is cut out to be a Charge Nurse. Employers are looking for someone who is capable of leading other nurses while performing clinical duties efficiently.
In the example of a resume for a Charge Nurse we presented the skills and qualifications most hospitals and clinics will be looking for.
Education

You have to be a registered Nurse with at least 4 years of clinical experience to be qualified for the position. In the sample for Charge Nurse resume, we highlighted Jennifer's academic achievements. We included her Master's Degree and Cum Laude status as a graduate student of Nursing in both the Objective Statement and Skills sections. These accomplishments will certainly boost your chances of getting hired because many employers prefer to hire charge nurse applicants with MSN. There's no need to put your work on hold to further your education because you can sign up for online MSN programs. It won't be easy juggling your time between work and studies but it will have a remarkable impact on your career.

Certification

You could obtain certifications targeted to the department that you wish to specialize in. Examples of certifications include Oncology Certified Nurse (OCN), Family Nurse Practitioner-Board Certified (FNP-BC) Critical Care Registered Nurse (CCRN) and Certified Registered Nurse Anaesthetists (CRNA). If you have obtained a couple of certifications list them in accordance to its relevance to the position you are applying for. For every certification obtained, include the certifying body and date obtained.

Leadership

As the Charge Nurse, you will delegate tasks to your staff and match their skills and strengths to their designated role in the station. You will also supervise, guide and motivate the nursing staff to perform their duties well. Situations can be toxic so the Charge Nurse must be capable of getting everyone's act together and keeping everything under control.

Strong Communication Skills

You must be able to give verbal and written directions clearly so your team can carry out their assignments efficiently. If you cannot convey your ideas in a way that could be easily understood by all, confusion will set in and affect your department's performance.

Interpersonal Skills

Your relationship with your staff nurses can go beyond work. They will need your guidance on a personal level, especially when it comes to dealing with difficult patients, building rapport with other nurses or coping with the demands of nursing duties. You are also in charge of keeping the unit together despite their differences and your role requires a huge dose of empathy and patience.

Organization

Charge nurses have tons of responsibilities. Administrative tasks combined with clinical duties plus staff supervision can be too much to handle if you do not create an organized system that will interlock your duties seamlessly. You must be well versed with the latest IT tools that enable you to update patients' database, create work shifts and track performance of nurses in your ward.
Charge Nurse Resume Objective
People are afraid of going to hospitals. But a nurse's warm smile and friendly greeting can put anyone at ease. That's what a well written Charge Nurse resume objective will do for the hospital or healthcare employer: put them at ease knowing they've found the best candidate for the job.
In the sample resume for Charge Nurse we made sure the person reading Jennifer's application will be assured of her competency by pinpointing her certifications and educational experience.
Then moved on to her years of experience in the profession. By doing so we've brought out her expertise and tenure front and center. The Hiring Manager can confidently cross these qualifications from the checklist.
Remember to keep it short and straightforward. Provide only a sneak peek, just enough to build interest because the aim here is to grab attention. If you stretch your introduction too long, you will raise eyebrows and turn off the reader.
Charge Nurse Resume Format
Use the chronological format type for your Charge Nurse resume template. Start out with your work history at the current position and onto your previous jobs held.
List your educational background in the same order. Use bullet points to present your strengths, responsibilities and certifications for easy reading.
Your contents should be arranged in this order:
Contact Information
Objective Statement
Skills
Work History
Education
Certification
Personal Information
If you have gaps in your work history, it would be better to use the functional format where you highlight your accomplishments and skills more than your work experience.
Entry Level Charge Nurse Resume
It is important that you leave a strong impression from the moment your entry level charge nurse resume is read. Use your resume objective to convince the employer that you are ready to transition from staff nurse to charge nurse.
Since the position entails bigger responsibilities, you must display your key strengths that enable you to lead a nursing unit. Align your goal with the institution's mission statement and state your desire to contribute your skills and knowledge to help the company fulfil their vision.
When you write your work experience as a staff nurse, it would be good to mention assignments that display skills essential to the new position. Don't forget to include recognitions or work accomplishments because recruiters can use them to weigh in on your past performance.
With regard to educational background, a Master's degree in Nursing is frequently required from Charge Nurse applicants so make sure to obtain one in order to qualify for the position.
Charge Nurse Resume Writing Tips
It is important to provide numbers to show how experienced you are in taking charge of a unit. State the number of patients, beds, nurses under your watch to give a strong visual of your role in the department.
For example:
Assessed and stabilized patients in a fast-pace, 45-bed Level II trauma center
Oversees 25 nurses working in 17 bed critical care unit
To impress the Hiring Manager with your abilities, incorporate action verbs in the responsibilities section. Begin your bullet points with verbs such as assessed, diagnosed, scheduled and administered.
We are sorry that this post was not useful for you!
Let us improve this post!
Tell us how we can improve this post?