Illustrator Resume Sample
Adrian V. Stanley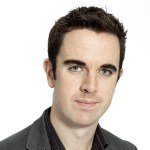 Address:            222 Nicholson Street, Buffalo, NY
Phone:                (716) 889 4147
Email:                   [email protected]
Website:               www.adrianart.com
Current job:      Illustrator; King's Way Shipping and Logistics, New Orleans, LA
---
Objective
Experienced Illustrator with more than 10 years in the industry providing original, creative, and compelling designs and artwork seeks to become the Senior Illustrator for Bright Star Video Concepts. I am highly proficient in Adobe Illustrator, Adobe InDesign, Adobe Photoshop, and Corel Painter. My influences include Glenn Jones, Jessica Hische, and Jordin Isip. You can view my updated portfolio at www.adrianart.com/portfolio.
---
Skills
Bachelor Degree in Fine Arts

15 years of cumulative experience in art

Highly- proficient with Adobe Illustrator, Adobe InDesign, Adobe Photoshop, and Corel Painter.

Favorite medium in traditional art: Oil

Key influences: Glenn Jones, Jessica Hische, Jordin Isip, Marcello Barenghi, and Akiane Kramarik.

Creative

Focused

Disciplined
---
Work Experience
Illustrator; 2016 to Present
Keltex Graphics; Buffalo, NY.
Duties and Responsibilities
Designs and develops key art images to be used by Keltex's clients for packaging, advertising, print, and for web content.

Develops illustrations of characters starting from conceptualization stages and sketches to finalized design.

Conducts research and studies relevant art styles that can be used as reference points for specific concepts. Ideas, and themes.

Creates new styles and techniques for illustration that will be used for the company's key accounts.

Develops illustrations that are intended to represent, support, and convey clients' branding objectives.
Illustrator; 2014 to 2016
Kaleidoscope Komix; Buffalo, NY.
Duties and Responsibilities
Created and conceptualized illustrations and other art to be used in various print and digital media.

Completed projects using current industry-standard applications specifically Adobe Illustrator and Corel Paint.

Designed page layouts for designated projects.

Collaborated with directors, instructional developers, subject matter experts, and video and animation production personnel.

Produced and developed publications utilizing pre-established publishing templates.
Illustrator; 2012 to 2014
Powww! Graphics; Buffalo, NY.
Designed and developed concepts for advertisement in newspapers, magazines, and billboards.

Created graphic art for newsletters, and all marketing related client collaterals.

Determined size and arrangement of illustration of material and copy; selected style, and size of type.

Obtained cost estimates from vendors, suppliers, and third-party print shops.

Produced visual materials for advertising purposes using Adobe Photoshop and Corel Paint.
---
Education
College
Bachelor of Fine Arts
University at Buffalo
Buffalo, NY
2008 to 2012
High School
Buffalo Academy for Visual and Performing Arts
Buffalo, NY
2004 to 2008
---
Certifications
Adobe Photoshop; 2017

Adobe Illustrator; 2016

Adobe InDesign; 2016

Corel Paint; 2015
Personal information
Status: Married with 1 child
Date of Birth: 12 July 1984
Hobbies include Table Tennis and Chess
Illustrator Skills List
Are Illustrators born or made? Kind of both! We all grow up with a fondness for drawing. Not everyone will show the creativity required for becoming an Illustrator. Some will have more natural talent. The pencil seems to take a life of its own in their hands! Natural talent is a big plus. However, you need to have more abilities in your Illustrator skills list.
EducationA college degree in a related course will give you great fundamentals in art. You still have to learn the basics. Learning art history, different styles, and being exposed to other artists will do you good. In our sample resume for Illustrator, Adrian is a graduate of Fine Arts. Education will give you a deeper appreciation for art. You will learn how to use your tools. Teachers will guide your talent. A high school diploma is fine. However, it would be better to take up art courses. There are short courses in different art styles. You can also learn other skills. An example is graphic design. Another course is for medical illustration. These are the illustrators who create the anatomy charts for medical books.
CertificationYou don't have to be certified to become an Illustrator. However, you should consider certification for Illustrator software. Some companies will require Master or expert level in popular software. These types of software include Adobe Illustrator and Corel Paint. Adobe Photoshop is another one. Illustrators are needed in different industries. You can work for an ad agency. These companies work with software to come up with brand designs. The software also allows your work to be consistent. Even for comic books. A lot of graphic novels use software to create digital art.
Personal StyleYou should come up with a signature style. When people see your art, they know it's you. A style is developed over the years. And of course, with practice. Showcase your preferred medium. Is it oil? Charcoal? Pastel? You should also come up with a portfolio. Consider putting up a personal website. Include a page for your portfolio. It's like having an online art gallery. In our sample contact information for Illustrator, Adrian includes the URL of his website. The recruiter will surely see this right away and pay a visit. A website also shows how invested you are in your career.
Other StylesIf you're good with oil, why not learn charcoal? If you're into abstract art, why not consider still life? Art should always be evolving. Don't stay stuck in one style. Open yourself to other techniques. This will increase your value to the employer.
Ability to Handle CriticismNot everyone views art in the same way. Some people may not like your work. Likewise, your peers may have something to say. Take criticism lightly. It's just like cooking. People have different tastes. Criticism is part of the job. You have to learn to live with it.
Illustrator Resume Objective
Your Illustrator resume objective should not be open to interpretation. It must be clear and to the point. Keep it short but concise.
Think of the objective statement as your way of saying "Hello" to the recruiter. Write it as if you're having a conversation. First, review the job post. Are you qualified for the job? Many job posts list the skills needed. You should state this in your objective.
In our sample resume objective for an Illustrator, we started off with experience. Adrian's 10 years in the business is admirable. Then we ran off his skills graphic design. These were the programs listed in the job post.
Finally, we let Adrian share his influences. This gives the recruiter a glimpse into his personality. Most importantly, we indicated again Adrian's website. Hopefully, this will push the recruiter to check his portfolio.
Illustrator Resume Format
If you have experience, use the chronological for your Illustrator resume format. This format will make it easy for the recruiter to follow your growth in the industry.
Start out with your most recent experience. Include 5 to 8 tasks you did for the employer. Be as descriptive as possible. From there, work your way back to your earliest relevant job. Don't include work that is not related to the position. It will only distract the recruiter.
Follow our sample resume template for Illustrator:
Contact Information
Objective Statement
Skills
Work Experience
Education
Certification
Personal Information
Notice that we placed work experience in the middle of the resume. This allows the other sections to give it more support. Information in the objective statement and Skills sections will get up Adrian's work experience nicely.
Entry Level Illustrator Resume
As long as you have the required skills, your entry level Illustrator resume can still get you the job. Recruiters want to see what you know. Of course, they'd like to see what you can do.
Here are some tips to add more power to your entry level Illustrator resume:
Accept volunteer work. Some organizations may need an Illustrator to design collaterals. Take the job. They may not pay, but you can add to your portfolio.
Become a Freelancer. There are hundreds of companies who are looking for talented freelancers. This will give you paid experience and add more samples to your portfolio.
Take up related courses. What you lack in experience, make up for it in skills. Learn new techniques. Update your style.
Again, consider setting up a personal website. The online portfolio will make it easy for people to find your work. Share it on social media for greater exposure.
Illustrator Resume Writing Tips
If some mistakes are excusable in art, they are not in your resume. Take the time to read our Illustrator resume writing tips.
Edit Your Resume – Don't submit your resume unless you're 100% confident on its content. Make sure it is an easy read. Correct errors in spelling and grammar.
Keep It Simple – Your resume is not a work of art. Don't use fancy font styles or add graphics. These things will only distract and possibly, put off the recruiter. Your resume should look professional.
Lastly, always update your resume. If you learn new skills, make sure these are indicated. If you just left your current job, edit work experience. Nothing to worry about.
We are sorry that this post was not useful for you!
Let us improve this post!
Tell us how we can improve this post?