Modeling Resume Sample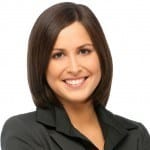 Michelle O. Jones
Address:            4356 Windsor Ave, Piedmont, CA
Phone:              (510) 446 9784
Email:               [email protected]
Current Job:    Model; Eye Style Agency, Oakland, CA
---
Objective
Ambitious, dedicated, and hard working model with 5 years experience in the industry seeks to establish a career with AJ Style Makers Agency. I have done print, television, and ramp modeling for some of the fashion industry's most respected and iconic designers, stylists, and brands. I understand the demands of the profession and the needs of the agencies. To this regard, I have invested in my career by taking up courses in acting and photography.  
---
Skills
5 years experience in the modelling industry.

Core qualifications include print, television, and ramp modelling.

Related proficiencies – acting and photography.

Professional client relations.

Excellent collaborator.

Disciplined – exercise regularly and follows a healthy diet.

Proactive participant in a team environment.
---
Work Experience
Model; 2016 to Present
Eye Style Agency, Oakland, CA..
Duties and Responsibilities
Models high-end, branded products such as sportswear, business suits, and summer wear for print publications and runway assignments.

Collaborates with designers on fashion direction, style, and creative vision.

Represents the agency's top brands during special events such as fashion week, store openings, and select television spots.

Lends assistance to photographers, videographers, acting coaches, and fashion coordinators during onsite and offsite photo/video shoots.

Assists other models in perfecting their routines.

Selected feature swimwear model for Sports Monthly summer calendar issue, 2017.
Model; 2012 to 2013
JM Roberts Modelling Agency and Fashion Stylists, Los Angeles, CA.
Responsibilities
Selected as the primary model for YSL and Gucci line of evening wear during Fashion Week, August 2017.

Selected signature model for Stella McCartney line of activewear collection, 2017 to 2015.

Performed as a runway model for various fashion events including the prestigious David Serra Fashion Forward Collection.

Performed in various television commercials for products such as Henna de Pravia soap, Wilbourn Scotch Whisky, Homestead Burgers, and Stella McCartney.

Worked with fashion designers on certain styles of clothing and other forms of apparel.
Model; 2016 to 2017
Glamorous Life Fashion Agency; Los Angeles, CA.
Responsibilities
Modelled in local and national advertising campaigns like Nike, Tag Heuer, and Max Factor.

Represented the company's various brands in store launchings.

Worked closely with fashion coordinators, acting coach, and photographers during onsite fashion productions.

Attended fashion shows as a representative upon request of the agency.

Attended workshops and skills training as scheduled by the agency.
---
Education
Associate Degree
Vista Community College
Marketing
Berkeley, CA.
2013 to 2015
High School
Castlemont High School
Oakland, CA
2015 to 2016
Certification Courses:
Acting – Steinman Acting Workshops; 2015 to 2016

Photography – Gustav Professional Photography; 2016.
---
Personal information
Status: Single
Date of Birth: July 17, 1993
Hobbies include Yoga, Pilates, and biking.
Modelling Skills List
Modelling is not just about looking good for the camera. You don't just stand there and smile. You're supposed to project a certain look and feel the fashion director wants. You'll be asked to move, dance, or act out scenes. There's a lot of work that comes with the job. There should be more to your Modelling skills list than a nice photo.
Education.Always a plus in any job, but not necessary. If you want to make this a career, take up related courses. Examples would be acting, writing, and photography. Filmmaking is another one. Having knowledge in these fields will make you understand what happens in modelling shoot.
Certification. 

Not required. Your good looks or talent would be enough. Still, you should consider getting certified in the courses mentioned above. There are also courses on how to walk on the runway. Try taking courses on self-confidence. Fashion directors can be demanding. The industry could be cutthroat. You'll need to be strong mentally and physically.

Specialized Skills. 

In our sample resume for Modelling, Michelle took up acting and photography. These are great special skills to have. Another skill you should consider is dancing. This will open more doors for you. Can you imagine yourself dancing in a music video?

Physical Fitness. 

Our image of a model is one with a perfect body. It takes a lot of work to achieve that kind of physique. If you're an athlete, great! If not, be ready to put in time in the gym. Workouts should be part of your daily routine. You have to be in good health anyway to put up with the long hours.

Discipline.A good body is also a product of a healthy diet. You have to stay away from junk foods to stay lean and fit. Then there are the rituals. These include keeping your skin clear and blemish-free. Models need to drink plenty of water and get good sleep. You may realize it's not a party every night.
To be clear, there are different types of modelling jobs. You don't have to bare your six-pack every time. Companies look for specific people to model their brands.
If you're on the heavy side, there are plus-size models. There are also companies that just need a body part. For sure you've heard of hand or foot models? Then there are the character models. Companies may want someone who can play a specific role. For example: Dad, teenage daughter, and middle-aged school teacher.
Regardless of the job, you should still apply these skills. Stay in good health and remain fit. It will do you good whether you are modelling or not.
Modelling Resume Objective
Review the job post before writing your Modelling resume objective. Agencies have different needs.
In our sample resume objective for Modelling, we started out with 3 attributes. These are ambitious, dedicated, and hardworking. Chances are, these were in the job post.
Is it bad to copy? No, because it shows the agency you took the time to read it. Just make sure you are honest with yourself. They will know when they interview you.
Next, state the type of work that you have done. We indicated print, television, and ramp. These were probably the ad's demands as well.
How did we prove that Michelle is serious about the career? We closed out by saying she "invested" in her career by taking up courses in acting and photography. Agencies will surely appreciate this.
Keep your resume objective short, concise, and relevant for the job.
Modelling Resume Format
Use the reverse chronological for your modelling resume format. This holds true even if you don't have enough experience. Why? Because this format makes it easier to read your resume.
Agencies want to see what you've done. They know modelling assignments do not happen every day. You could be busy for three months then not have assignments for the next three. Start out with your most recent experience. Then, work your way back.
Notice how we arranged our sample template for Modelling resume?
Contact Information
Objective Statement
Skills
Work Experience
Education
Personal Information
This is the standard format for the reverse chronological. Recruiters are very familiar with it.
Entry Level Modelling Resume
Don't worry if you have an entry level Modelling resume. You won't be the only one. A lot of people try to enter this industry. You'll be fine if you have some experience.
How can you boost your Modelling resume for entry level?
Include a professional headshot.
Highlight your special skills.
Use the resume objective. Share your story on why you want to become a model.
Another good strategy is to use social media. Open an Instagram account. Post a lot of great pics. Make sure you use a good camera. Hire a professional, if possible. Vary the themes and the settings. Give different looks to the camera. Imagine you're Tyra Banks!
You can be sure recruiters will check your social media accounts. Instagram, Facebook, YouTube, Pinterest, and Twitter are great platforms for models.
Modelling Resume Writing Tips
Your resume isn't just a piece of paper. It's your ticket to your new job. Take the time to read our Modelling resume writing tips:
Include a Headshot – There are those who will tell you headshots are not needed. That you can submit a portfolio during the interview. Will you take that chance? Your resume is your chance! In a highly- visual industry, face value counts a lot. Being a model is like being an actor. Include a headshot. Make sure it looks professional.
Have an Online Portfolio – Social media is great. However, having an online portfolio might even be better. All you need is a website. Set one up and have a page on your modelling work. Include the link as part of contact information.
One more word on social media. Before you submit your resume, clean it up. Remove photos or posts that may be incriminating. Agencies don't want to work with divas or head cases.
We are sorry that this post was not useful for you!
Let us improve this post!
Tell us how we can improve this post?