Housekeeping Resume Sample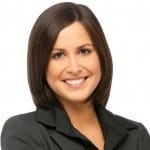 Brenda K. Samuels

Address:          1151 Maple Road, Troy, Michigan
Phone:              (248) 123-4567
Email:                [email protected]
Current job:    Housekeeper at Double Tree by Hilton Hotel
---
Objective
To contribute to the experience of the hotel's customers by consistently maintaining the cleanliness and upkeep of the various rooms and facilities.
---
Skills
15 years experience in Housekeeping.

Fluent in Spanish

Excellent communication skills

Positive disposition

Enjoys being with people

Flexible with working hours

Highly organized

Punctual

Great ability to work with a team
---
Work Experience
Housekeeper, 2017 to Present
Double Tree by Hilton Hotel, Detroit, Michigan
Duties and Responsibilities
Cleans rooms, hallways, lobby, restrooms, elevators, dining areas and other function rooms

Replenish room supplies for the refrigerator, bathroom and work desk

Conducts carpet cleaning activities in all required areas

Responsible for proper disposal of garbage as outlined by management

Provide linens, blankets, towels, and pillows upon request by guests

Provide assistance to the elderly and young children when needed

Oversee inventory of cleaning supplies and solvents

Oversee laundry of hotel linen, towels, and beddings

Deliver newspapers to guests' rooms
Housekeeper, 2015 to 2017
The Westin Detroit Metropolitan Airport, Detroit, Michigan
Duties and Responsibilities
Cleans and prepares rooms for guests

Replenish stock of items in hotel rooms

Accommodate requests by guests for extra towels, ice bucket, pillows and blankets

Provide assistance to the elderly and young children

Conduct carpet cleaning in all required areas

Deliver newspapers to guests' rooms

Monitor rooms for general repairs and upkeep
Housekeeper, 2015 to 2015
Inn on Ferry Street, Detroit, Michigan
Duties and Responsibilities
Cleans and prepares rooms for guests

Cleans and tidies up hallways and common areas

Replenish stock of items in hotel rooms

Accommodate requests by guests for extra towels, ice bucket, pillows and blankets

Dispose of garbage as instructed by management

Oversee laundry of linen and beddings

Deliver newspapers to guests' rooms

Monitor rooms for general repairs and upkeep
Carpet Cleaner, 2017 to 2015
Quick and Easy Carpet Cleaners, Troy, Michigan
Duties and Responsibilities
Prepares all carpet cleaning equipment and solvents

Conducts pre-cleaning inspection on premises

Checks carpets for possible repair

Prepares scope of work

Conducts pre-carpet cleaning functions

Assists in moving furniture

Assists in steam cleaning

Conducts cleaning on all identified upholstery
---
Education
Baker Middle School
High School Diploma
Troy, Michigan
2015 – 2016, 3.5 GPA
---
Courses
Certification, Basic Carpet Cleaning

Certification, Steam Cleaner Handling
---
Personal information
Married with one child

DOB 10/04/87

Hobbies include sewing, music, cooking
How To Write A Good Housekeeping Resume
A good housekeeper resume should be a reflection of how rooms look like after you've cleaned them: clean, neat, and tidy. Thus, your application must appear organized, easy to read, and complete to the homeowner or the recruiter.
1. Remove Unnecessary Clutter
Before going through the finer points of cleaning, the first step is to remove all the debris. This means stuff lying around on the floor, the bed, the furniture, and a quick dust-up of the windows, tables, and chairs.
The same can be said of your resume. You have to remove unnecessary clutter such as:
Errors in Spelling and Grammar – It doesn't matter if you are applying for a blue collar or white collar job. Errors in spelling and grammar are simply unacceptable. Recruiters are not forgiving to these types of mistakes. Consequently, you will be seen as irresponsible, lackadaisical, and disinterested. These are not the attributes you want to be identified as a Housekeeper.
Irrelevant Information – Did you work previously as a market vendor? Did you have responsibilities that are relevant to the duties of a Housekeeper? If not, do not include them in your resume. Irrelevant information will only serve to distract the recruiter from the intent of your resume – to get considered for the job as Housekeeper. Make sure all of the information in your resume will keep the recruiter focused on your primary goal of getting the job.
2. Organize with Bullet Points
One of the best, most relaxing moments in a vacation is stepping inside a hotel room that is freshly cleaned and well-organized. Everything is kept neat and orderly.
You know where everything's at – the slippers, extra pillows, room service menu, remote control, memo pad, pen, and the TV guide. It's easy to find what you need without wasting time.
A recruiter will tell you the same thing when he chances upon a well-organized resume. All the important details are in order. The skills and qualifications that are needed for the job can easily be found.
Certainly, the use of bullet points is a great way to keep your resume organized, neat, and orderly. To be sure, bullet points must be used to organize information shared in your work experience, education, and certifications sections.
3. Highlight Your Strong Points
Every applicant to the job of Housekeeper knows how to clean. The recruiter expects all job applicants to share information about their experience in cleaning homes and hotel rooms. The question that's on their mind is: "Who does it better?"
Therefore, you should differentiate your resume by highlighting your strong points. How can you show the person reading your application that you are the best person for the job?
Advanced Training Courses – Employers prefer candidates who invest time and money in improving their skills. It reduces the time spent on training and orienting the employee. For example, if you took advanced training courses in carpet cleaning, customer service, and bathroom maintenance, include them in your resume to differentiate it from your competitors.


Apprenticeship/Voluntary Work – Work experience is not limited to paid work. Recruiters are more interested in how you were able to apply your skills as a Housekeeper. In this regard, unpaid work such as joining an apprenticeship program or rendering voluntary service will be considered work experience. Make sure you include details as the name of the establishment and the inclusive period of service.


Education – Housekeeping work is a good example of blue-collar, technical labour whereby the job applicants are not expected to have attained a high level of education. If you were able to receive a high school diploma, an associate degree, or even a few years of college, include these achievements in your housekeeper resume. Generally, accomplishing higher levels of education can be a difference-maker in your job search.
4. Focus on the Details – Little Things Matter
To say the Housekeepers only clean is not entirely correct. Homeowners, hotels, and resorts hire Housekeepers because they want to raise the standard of cleaning.
When describing your duties and responsibilities, try to be as detailed as possible. Above all, show the hiring managers that doing Housekeeping work is second nature to you.
For example, instead of describing your tasks like this…
Swept floors
Tidy up beds
Clean bathrooms
Removed soiled plates
Replace pillows
Scrubbing floors
… describe them this way:
Swept floor clean of debris; made sure liquid stains on carpeted areas were dried before applying cleaning solutions then added baking soda before vacuuming.
Changed day-old sheets into fresh ones including blankets and pillow cases then placed courtesy mints on top of the pillows.
Replaced wet, used towels including those left on the floor with fresh ones; replenished supplies of shampoo, conditioner, moisturizer, and soap.
Checked inventory of drinks in the portable refrigerator prior to replenishing stock.
Set aside all soiled dishes from room service and put food debris in the proper trash receptacles.
Maintained order and safety in the workplace.
5. Keep it Short
Recruiters don't spend a lot of time reviewing resumes. To clarify, they don't read resumes. They scan them.
That's because HR goes through thousands of resumes per day, and they will greatly appreciate your effort to keep it short and concise.
Will a short and concise resume still be effective? Yes, assuming you follow these tips:
Use keywords
Don't include irrelevant information
Keep it organized
Housekeeping Resume Objectives
Many people who apply for the Housekeeping job do not take the time to write an eye-catching objective statement. Failure to give this short but effective section could be their downfall.
Fortunately, we are here to show you why the objective statement plays an important role in your job search. Likewise, we will show you how to write one that will get the recruiter nodding in agreement.
Why is the resume objective important?
It is located in the top third of the resume. Certainly, it will be seen by the HR officer.
Did you meet the job requirements? The resume objective gives you the opportunity to shine the spotlight on the skills that qualify you for the job.
Tips on how to write an eye-catching objective statement for a housekeeper position:
Start off your objective statement by summarizing the skills that qualify you for the job. For example, if the job post prefers a Housekeeper with at least 2 years of experience and certified in carpet cleaning and you meet both qualifications, you can lead off your objective in this manner:


"Experienced Housekeeper with more than 5 years invested in the hotel industry and certified by the IRCC in carpet cleaning and maintenance services hopes to bring her knowledge and expertise onboard the Kingston Hotel."

Personalize the objective by addressing it directly to the employer. As you can see from the above example, we mentioned the name of the employer, Kingston Hotel.
Include at least 3 soft skills. How do you approach your work? How do customers describe your personality? These attributes are called soft skills and they can be very important in the hospitality industry. What are the ideal soft skills for Housekeepers? Good examples would be dedicated, disciplined, positive outlook, cheerful disposition, meticulous, and committed to doing their best.
Housekeeper Resume Skills
If you think the HR group will only look for "cleaning rooms", "tidying up beds", and "replenishing stocks" among your Housekeeping skills, you may be under-selling your true worth to the company.
As mentioned earlier, there is more to Housekeeping than just having excellent cleaning skills.
1. Conducting Routine Work and Maintenance
Housekeeping is routine work. Basically, you do the same procedures every day. A few isolated incidents notwithstanding, housekeeping is routine and oftentimes, can be described as monotonous work.
Still, you have to be consistent at it. The ability to render a high level of housekeeping work on a daily basis will help build up your skill levels and increase productivity.
Most of all, the hotel's guests or the homeowners will love you for it! For sure, management will appreciate the work that you do. Consequently, you will be rewarded for it.
2. Ability to Use Chemicals, Tools, and Equipment
Housekeeping work will require you to handle certain chemicals, tools, and equipment.
For example, in order to remove stains from carpets, you will be using industrial-strength chemicals and enzymatic solutions that can also remove odours and bacteria.
Here is a short list of tools and equipment that you might be asked to work with:
Vacuum Cleaner
Steam Cleaner
Floor Polishers
Power Buffers
Various types of brooms
Various types of mops
3. Strong Interpersonal Skills
If you work in a hotel or a resort, Housekeepers must have strong interpersonal skills. You will be working with other people. Having excellent communication skills is not enough. You should have the ability to work with others on the team.
As an experienced person, you may be asked to train new hires. If you encounter problems on the job, the situation and the course of action you took should be endorsed to the Supervisor while the incoming team must be appraised of the issue.
In addition, you should have exceptional customer service skills. Whether as a Housekeeper for a residential home or a hotel, you will encounter different people some of whom would be difficult.
Having great customer service skills will go a long way in avoiding conflicts and in finding workable solutions to problems.
4. Exceptional Management Skills
Cleaning different rooms, taking inventory, replenishing stocks, changing linens and towels… then it's off to the next room.
Sometimes, the door says "Do Not Disturb" but the Housekeeper has to clean a targeted number of rooms per hour. In some instances, the guest won't leave while you are cleaning the room.
In addition to cleaning, you'll have to take phone calls, attend to immediate requests, and assist other colleagues. All that, while, you have to cross out tasks from your checklist.
You need to have exceptional management skills in order to get the job done right and on time.
Entry Level Housekeeping Resume
If you don't have much experience yet, don't lose hope! Every day there are hundreds of job openings for Housekeepers. Some of them will specify "Entry-Level Housekeepers Welcome!" Your best bet is to go for job posts that accept entry-level applicants.
It does not mean you should not apply to job posts that target experienced Housekeepers. That is to say, if you don't have enough years on the job, there are other ways to get around your lack of experience:
1. Shift to the Functional Format
Unlike the Chronological format, the Functional format seeks to subdue your lack of work experience. Its emphasis is on your skills and education. For this reason, work experience is located at the end of the resume:
Contact Information
Objective Statement
Skills
Certifications
Education
Work Experience
2. Highlight Additional Skills and Training
If you are not having any luck in the job market, it may be wise to take a few steps back and focus on building your resume. One of the best ways to overcome your lack of experience is to learn new skills.
Sign up for training courses that are relevant to your position, such as customer service, carpet cleaning, and proper waste management. Once you've completed the courses, get your certification, and update your resume with the information.
3. Stake Your Claim With Your Objectives
How bad do you want this job? Sometimes your passion and commitment are all that it takes to swing the recruiter to your favour. The best section to stake your claim to the job is the objective statement because it acts as your voice in the resume.
Here's a good example of an entry-level Housekeeper who wants to stake her claim to the job via the resume objective:
"Hardworking, dedicated, and physically fit, I hope to start my career as a Housekeeper with Clydesdale Hotels and Resorts. I understand that experience is a factor in being considered for the job. If hired, you will see that my dedication to your company will remain the same. I will continue to work hard and stay committed even if it means working long hours, holidays, and weekends."
Housekeeping Job Description
As you have seen from our resume example, it is very important to highlight the requisite skills expected by prospective employers. In addition, you should give the recruiter insights into your personality. If you plan to be in this industry, you should enjoy being around people. 
Believe it or not, there are people who enjoy housework and doing cleaning activities. For them, it is a source of relaxation because they feel motivated by the thought of providing a clean environment for their loved ones. If you don't mind the physical aspect of cleaning, a job in Housekeeping would be ideal for you.
Cleaning in the context of Housekeeping should be viewed with a higher standard. Whether you are working for a private residence or part of the department of a hotel, there are standards and guidelines that must be strictly followed. Housekeeping for hotels requires each room to be cleaned and tidied up in exactly the same way. There are very strict guidelines on how beds should be turned, towels displayed and the curtains pulled.
Housekeepers are also under time pressure. You will be given a set period of time to accomplish a cleaning task. If you have 25 rooms to clean in 4 hours, that would only give you approximately 10 minutes per room.
This means you have to tidy up the beds, sweep the floor, vacuum the carpets, wipe down the glass furniture, windows and upholstery, dust the window sill, wipe down and sanitize the bathroom within 10 minutes. Of course, guests are unique individuals. Some rooms will be more challenging to clean than others.  
In addition to the rooms, you will also clean up the hallways, walkways and other common areas. Cleaning tiles is not just about sweeping and mopping the floor clean. You have to brush out the grouting within the tiles to keep everything good as new.
Other than cleaning rooms, you may also be assigned laundry duty. Many of these hotels have their own laundry rooms with industrial powered washing machines. You may be asked to oversee washing and dry cleaning of linen, towels and other hotel items. In a household capacity, you will be in charge of the family's laundry; from washing to drying to ironing to folding.
Most of all, if you want to have a successful career in Housekeeping, you have to know how to get along with people. Regardless of what is going on in your personal life, you must remain pleasant, respectful and courteous to all of the hotel's guests. You should constantly greet guests and graciously accommodate their requests as long as these are in line with the hotel's policies.
Within a private capacity, you must remain sociable, patient and accommodating to the people who reside in the household.
Housekeeping Ideal Job Qualifications
If you plan to have a solid career you have to have the following qualifications for the job:
High Competence in Carrying Out Cleaning Techniques
The ideal person must know how to clean different materials or fabrics. Each approach is different and while training is given, you should have the competence to adopt these measures consistently when you are conducting your cleaning activities.


Meticulous; High Attention to Detail
A guest's experience in a hotel is heavily influenced by the overall cleanliness of the establishment and the rooms. You should have a sharp eye for detail; guests should not find dead roaches or insects in the room or hair in their freshly-turned bed.


Great Social Skills
You will find yourself interacting with guests on a daily basis. People are unique individuals and some may act differently than others. Regardless of the situation, remain respectful and calm and handle the guest according to house rules and policies.


Positive, Cheerful Disposition
Nothing makes another person feel happier than a smiling face! And that is expected of you as well. When meeting guests or encountering them, you must always present a positive and cheerful disposition.
Trustworthy
If there is one quality that is mandatory for those in Housekeeping it should be trustworthiness. You will be entering the sleeping quarters of guests or household members. Often times, there would be guests who absent-mindedly leave expensive jewellery or accessories. You have to remain trustworthy because how you conduct yourself will reflect on your employer.


Highly Organized
You will have a great number of tasks that you have to get done in a day. You have to remain cool, calm and collected throughout the multitude of duties and responsibilities. The best candidates are those who are highly organized with the tasks they need to do on a daily basis.
We are sorry that this post was not useful for you!
Let us improve this post!
Tell us how we can improve this post?