Landscaping Resume Sample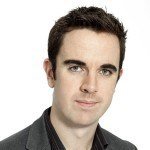 Joshua L. Anderson
Address:        123 Foothill Ave, Culver City, CA
Phone:           (424) 4567890
Email:            [email protected]
Current Job: Landscaper, Great View Landscaping Inc., Los Angeles, CA
---
Objective
A resourceful Certified Landscaper with 7 years of work experience seeks to join Green Earth's talented team of professionals as a Landscape Designer. Committed to deliver unique and sustainable landscape designs.
Skills:
AAS in Landscaping and Grounds keeping
Certified Professional Member of Association of Professional Landscape Designers (APLD) since 2016
Proficient with Landscape Estimating Software, Plan Swift and Square Takeoff
Well-versed with Auto CAD, Adobe Creative Suite (Photoshop, InDesign, Illustrator), Sketch Up, MS Office suite
Excellent communication skills
Detail oriented
Organized multitasker
Class C Driver's License
---
Work Experience
Landscape Manager; 2016 to present
Great View Design Inc., Los Angeles, CA
Duties and Responsibilities
Leads 2 of Great View's landscaping teams with 30 crew members each and trains them on installation methods and company's work standards.

Collaborates with HR team for the efficient selection, training and mentoring of crew members to ensure proper realization of landscape plan on site.

Builds strong relationships with clients through clear communication, timely project completion and excellent customer service.

Tracks and records costing to ensure that profitability targets of company are met without compromising quality of work.

Performs quantity Take-offs for landscape and irrigation systems to ensure that cost estimates are within client's budget.
Landscape Crew Leader, 2014-2015
Blue Leaf Designs, Los Angeles, CA
Duties and Responsibilities
Promoted to Crew Leader after 6 months of service and commended by clients for timely and organized completion of projects.

Guided and assisted team of 33 landscape crew members in performing their assigned tasks such as laying slabs; installing trees, shrubs and palms; operating landscaping equipment.

Identified and fixed any damages to customer's property in a timely manner.

Oversaw clearing of work area and assisted in hauling trash, branches, plants and other debris after project completion.

Coordinated with design team before project commenced and during construction, to ensure that customer's expectations are met.
Landscape Crew 2017-2015
Aurora University Facilities Service Department, Los Angeles, CA
Duties and Responsibilities
Operated tractors, backhoes, dump trucks, and various types of powered mowing equipment.

Provided the upkeep of lawns, trees flower beds, driveways, fountains and walkways.

Mulched, aerated, weeded, grubbed and removed thatch using manual and motorized gardening tools.

Sprayed or spread fertilizers, herbicides, or insecticides onto grass, shrubs, or trees by hand or with a spreader/sprayer device.

Monitored water flow and assisted in the repairs of the campus irrigation systems.
---
Education
Landscape Design – Online Certificate Training Program
Ashworth College, CA
2015 – 2017
Associate of Applied Science in Landscaping and Grounds keeping
Merritt College, Oakland, CA
2015 – 2017; GPA 3.6
High School
Oakland City High School, Oakland, CA
2017 – 2015; GPA 3.7
---
Personal information
Status: Single
Date of Birth: November 3, 1990
Hobbies include photography, running and boxing.
Landscaping Resume Skills List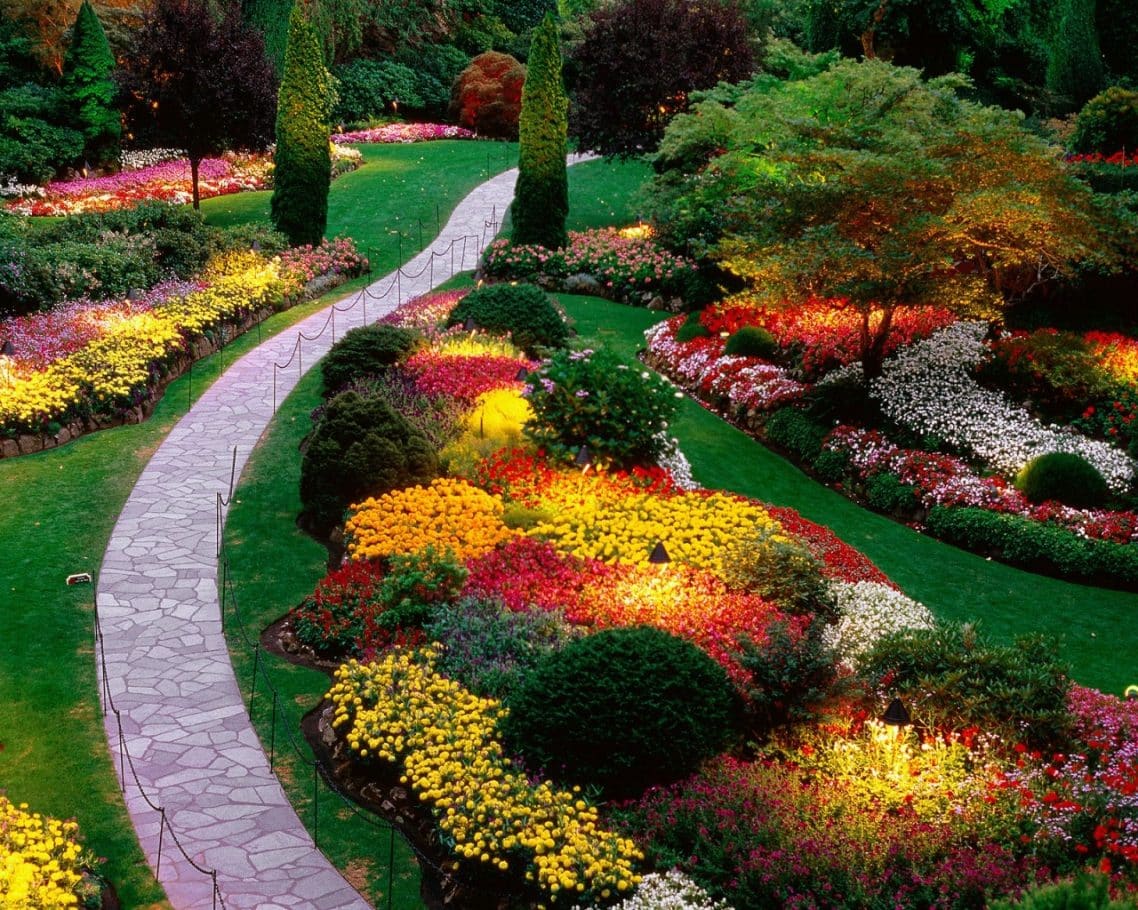 Is having a green thumb enough to become a Landscaper? Think of a Landscaper as an architect for your garden or greenery. In the same way that an Architect needs more than imagination and mathematical abilities, you need to show more abilities in your Landscaping resume skills than knowing how to plant.
Here are some of the best skills for your Landscaping resume:
Education.

An Associate's degree in Landscaping/Horticulture or Landscape Design will you give the right foundation for this career. Schools offer programs in drawing, horticulture, planting design, construction principles and landscape maintenance. Although you can start out as a Landscape Intern with a high school diploma, obtaining a degree or certificate from community colleges will boost your chances of getting hired.

Creative.

Clients will rely on you to create a beautiful garden canvas to liven up their properties.  You must have the ability to come up with a unique design that fits client's taste and needs.  It's not a simple as planting rows of palm trees or flowering plants.  It is important that you know how to artistically put together plants, rocks, slabs and other garden accessories. 

Organized.

This job involves the meticulous arrangement of the different landscaping elements.  It is necessary for you to have a structured approach from designing all the way to working on site so you can achieve a harmonious scenery.

 
An Eye for Detail.

It is important to let your future employer know that every little and big thing around you doesn't go unnoticed. You should be able to easily spot every weed, misplaced stone or slab, odd color combination, a dangerous tree stump or wilted plants even from a distance. 

Patience.

Landscaping is an art so nothing good will come out if you are always in rush to get things done. It takes a lot of patience, effort and time in creating a beautiful landscape for each client.

Physical Stamina.

Landscaping project is far different from watering your backyard plants.  It entails a lot of strenuous work for long periods of time. If you are not used to getting your hands dirty, moving heavy objects or staying under the sun for long, it would be best to reconsider your career choice. 
Landscaping Resume Objective
Your Landscaping resume objective should be as eye catching as a beautifully done landscape. Keep in mind that this is the first item to be read, so it is important to bait the hiring manager's interest at this point. The target here is to prompt the reader to take a second look.  This way, your resume will earn a chance to be read in its entirety.
Always start out by reviewing the Job Ad carefully. Note down the all the skills required by the employer.  From that list, choose one trait and three skills that you will include in your objective.
As you have read in our sample resume objective for Landscaping, we used resourceful as the trait that best describes Joshua's personality. Then we attached the fact that Joshua is certified as a professional Landscape artist.
The objective statement is your voice on the resume. Try to align its message with the company's mission/vision statement. It is important to present yourself as someone who fits the organization's culture well and has the potential to become a valuable asset.
Landscaping Resume Format
Employers gauge the applicants' abilities through their work history. It would be best to use the reverse chronological for your Landscaping resume format. This will allow the reader to easily check how your career progressed.  Start with your current job and work your way backwards.
Write your educational background in the same manner too. Begin with your highest degree of education and end with your high school diploma.  Take a look at our sample template for Landscaping. Your resume should be divided into the following sections:
Contact Information

Objective Statement

Skills

Work Experience

Education

Certification

Personal Information
By having your work experience in the middle, you can have the preceding sections lend more support to what you have accomplished so far in your career.
Entry level Landscaping Resume
If you have an entry level Landscaping resume, experience will not be on your side. You will have to capitalize on your relevant skills and abilities.
How should you approach the contents of your resume? Here are the important details to include in your resume for entry level Landscaping Artist.
Are you a certified Landscape Artist? If so, indicate it in your resume.

Did you work as an apprentice for a Landscape Artist or a landscaping company? This is relevant work experience.

Did you do freelance Landscaping work? If yes, include this in your work experience.
The bottom-line is you cannot hope to become a Landscaper if you don't have some kind of experience. Whether it is through an apprenticeship program, as a freelancer or volunteer work, these details should be indicated in your work experience.
Landscaping Resume Writing Tips
Just like Landscaping, you may not get things right the first time you prepare a job application. To reduce your risks of mistakes, take some time to review our Landscaping resume writing tips.
Stick to Your Relevant Information –

When determining which information to use in your resume, stick to those that are relevant to the position. If you've had seven jobs but only three deal with Landscaping work, don't include the other four.

Organize Your Contents –

Landscapers want their works of art look neat, clean and defined. Use the same approach on your resume. Keep it organized and neat-looking by using bullet points.

Use the Appropriate Verbs –

Landscaping is a very physical job. Use words that best describe the physicality of landscaping work. Review our sample job description for Landscaping. We used the following verbs:

collaborated. build, coordinated, mulched, sprayed

and

aerated

.
Make sure that your resume is cohesive. The contents of each section should intertwined and not all over the place.  For example, if you list detail oriented as one of your strengths make sure to substantiate it in your list of responsibilities under your work history.  Leave out any detail that is not related to landscaping.
We are sorry that this post was not useful for you!
Let us improve this post!
Tell us how we can improve this post?