Cleaner Resume Sample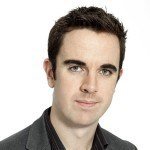 John D. Lewis

Address:            74845 N. Cave Creek Road, Phoenix, AZ
Phone:                (602) 774 6329
Email:                [email protected]
Current job:    Cleaner; McCarthy General Hospital, Phoenix, AZ
---
Objective :
10 years experience in the service industry providing cleaning and janitorial services for offices, schools, hospitals, and residences hopes to land a position in the janitorial and maintenance department of MC Bridges Mall and Retailers. I am certified in carpet cleaning, know how to mix and handle industrial cleaning compounds. I have also taken courses in HVAC.  
---
Skills :
10 years experience in the service industry.

Worked for various employers from offices, schools, to residences.

Certified in carpet cleaning.

High school graduate.

Completed short courses in HVAC; certification to follow.

Physically – fit.

Hard-working.

Dedicated.  
---
Work Experience
Cleaner/ Janitor; 2020 to Present
McCarthy General Hospital, Phoenix, AZ.
Duties and Responsibilities
Performs basic housekeeping duties as required by McCarthy General Hospital.

Cleans hospital rooms, hallways, kitchen, restrooms, dining areas, and reception area.

Uses steam cleaner and industrial strength chemicals to clean and sanitize carpets and upholstery.

Assists sanitation department in properly disposing waste and toxic materials.

Handles minor repairs upon request by hospital staff; this includes changing of light fixtures, repair of door knob/ locks, and air-conditioning cleaning.
Cleaner; 2017 to 2020
Phoenix First District High School; Phoenix, AZ.
Duties and Responsibilities
Cleaned classrooms, hallways, and restrooms.

Mixed and handled various cleaning solutions and solvents; stored them properly and maintained inventory.

Managed cleanliness of lawn areas, track oval, and activity centers; this includes landscaping work for the school greenery.

Disposed of all waste in a proper manner and in accordance with local state regulations.

Conducted minor repairs such as fixing gym equipment, doors and locks, broken windows and lockers.
Cleaner/ Room Boy; 2015 to 2017
Desert Rose Motel and Lodge; Phoenix, AZ.
Duties and Responsibilities
Cleaned all rooms including bathrooms according to motel standards and guidelines.

Replaced linens; assisted in proper cleaning and sanitation of all used blankets, bed sheets, and pillow covers.

Cleaned and removed stains from carpets using a steam cleaner and industrial strength chemicals.

Removed and disposed all waste products according to motel guidelines and local state regulations.

Managed, documented, and reported all matters related to inventory control of cleaning materials and equipment.
---
Education
High School
RSD High School
Phoenix, AZ

2011 to 2015
Certifications:
Carpet Cleaning – IICRC Training Course; 2016

HVAC Course – SMACNA, 2015
---
 Cleaner Skills List
Your Cleaner skills list must be very thorough. Cleaning a hospital room isn't the same as a hotel room. Bathrooms are cleaned differently. Of course, there are carpets to consider. The more varied your skill set the better.
Education
A high school diploma or GED score will suffice. Many find work even without formal education. However, this will limit your opportunities. You could use part of your earnings to fund high school education. Better still, an associate degree. If you want a career in the services sector, a higher degree of education will be a big plus.
Certifications
Certification courses are not required. However, they will give your resume a boost. What courses should you take? Enroll in courses that can be applied to different businesses. For example, carpet cleaning, upholstery work, and HVAC. These skills will differentiate you from everyone else.
Physically-Fit
Cleaning is hard work! It is very physical. Imagine yourself on your feet or on your knees several hours per day.
You will do some lifting and moving of objects. You will be bent over pushing brooms or a mop. You can't be out of shape and be a good cleaner.
In our sample personal information for Cleaner, John mentioned he lifts weights and does boxing. That will convince the recruiter he is fit for the job.
Planning Skills
Cleaning involves multiple tasks. You also use various equipment and chemicals. You could be assigned to clean different areas. This requires great planning skills to sort out your schedule.
Inventory control will take time. There are records to be updated. Reports will have to filled out and submitted. It may be physical work, but you need the ability to think on your feet.
Advanced Skills
In addition to cleaning, what else can you do? Include your background in other skills. High- value skills include carpentry, painting, masonry, plumbing, and welding. Having more skills creates more opportunities.
People Skills
You also have to know how to work with people. How good are you at taking instruction? How about criticism? You may work with a team. Not all people see things the same way. Conflicts may arise. You have to resolve them. Having the ability to communicate clearly will work to your favor.
Cleaner Resume Objective
Our best advice for your Cleaner resume sample is to keep it short and simple. Recruiters will not expect anything complicated or fancy.
To be sure, review the job post. The employer may have special requirements. The company may need specialized skills. If you have them, put them in your objective statement.
In our sample resume objective for Cleaner, we highlighted John's tenure. 10 years is a lot of time! This tells the employer, John should know the job very well. It is important to state the name of the company you are applying to. This gives your resume objective a more personalized feel to it.
Lastly, indicate your advanced skills. In John's case, we put carpet cleaning, handling of chemicals and familiarity with HVAC.
Cleaner Resume Format
You have many options for your Cleaner resume format. Experience is important. However, so are skills. In our sample resume for Cleaner, we settled with the reverse chronological. We did so for a number of reasons:
Recruiters love it – This format is easier to read and follow.
Effective – It will put the focus on your current skill level. You start out with your most recent experiences.
Highlights your experience – If like John you have tenure, this format will put it front and center.
Take note of our sample format for Cleaner resume. We arranged the sections in this manner:
Contact Information
Objective Statement
Skills
Work Experience
Education
Certification
Personal Information
We will discuss the other option for resume format in the next section.
Entry Level Cleaner Resume
What about if you don't have experience? If you have an entry level Cleaner resume, use the functional or combination formats.
These are similar in form but a bit different in content. Both are used to shift focus to your skills. This is an advantage if you have technical skills such as carpet cleaning or HVAC.
However, the Combination allows you to use the resume objective to share your story. Do you want the job of a Cleaner to help your family? Are you planning to use the income to fund your education? These are common stories that recruiters are still fond of reading.
Cleaner Resume Writing Tips
As a Cleaner, you do your job properly. You want to make sure procedures are followed. This reduces the chances of mistakes. Apply the same approach on your resume. Sometimes small mistakes can have big consequences. Take the time to read our Cleaner resume writing tips.
Open Up Your Tool Box – Don't be shy! Let the employer know what you can do. As long as it's relevant to the job, there are no limitations. Put down all the skills you have. This will increase your value to the company. Carpentry, carpet cleaning, painting, and repairs will boost your resume. Companies prefer to assign other tasks than hire more people.
Check For Mistakes – Just because you didn't go to college does not mean mistakes are acceptable. Mistakes in grammar and spelling are never acceptable. These type of mistakes will leave a bad impression. It will show that you are not thorough. Why should they give you the job if you have a sloppy resume? Like you do best, clean up your resume!
Be Detailed – It's not just cleaning. Show the employer you know the job very well. Go into details. This is great if you worked in different companies. We did just that. John worked in a hospital, motel, and a school. We differentiated the tasks that he did as best as we could.
Don't rush your resume. Review it until you are convinced you will hire yourself! Ask a friend to give his/her opinion.
We are sorry that this post was not useful for you!
Let us improve this post!
Tell us how we can improve this post?