Maintenance Technician Resume Sample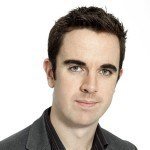 Enrico L. Salvador
Address:         5478 E 8th Street, Boyle Heights, Los Angeles, CA.
Phone:            (213) 998 3632
Email:             [email protected]
Current Job:  Maintenance Technician; Pueblo del Sol Apartments, Boyle Heights, Los Angeles, CA.
---
Objective
More than 5 years experience as Maintenance Technician with an Associate Degree in Industrial Maintenance seeks work as Senior Maintenance Technician for Boyle Heights Sports Center. I am well-versed and proficient in a number of handheld tools. I have a good understanding of plumbing, electrical, air-conditioning and ventilation systems. I am willing to work on weekend and holidays.
---
Skills
5+ years experience Maintenance Technician.

Associate Degree in Industrial Maintenance.

Knowledgeable in plumbing, electrical, air-conditioning and ventilation systems.

Hard working and dedicated.

Native Spanish; fluent in written and spoken English.

Highly skilled with various tools.
---
Work Experience
Maintenance Technician; 2015 to Present
Pueblo del Sol Apartments; Boyle Heights, Los Angeles, CA.
Duties and Responsibilities
Conducts routine and emergency repairs in apartment units, common areas and public spaces including electrical trouble, replacing/repairing plumbing fixtures, pipes, fittings, light bulbs, doors and locks.

Regularly inspects, maintains HVAC equipment and performs minor troubleshooting works when necessary.

Carries out scheduled preventive maintenance procedures on equipment as recommended by manufacturers and suppliers.

Attends to all concerns regarding systems and equipment malfunction.
Ensures that all work is completed in a timely manner while providing detailed information/reporting on all tasks completed together with courses of action taken and equipment used.
Maintenance Technician; 2013 to 2015
Roosevelt High School; Boyle Heights, Los Angeles, CA.
Duties and Responsibilities
Maintained the safe operation of all school facilities, electrical, mechanical and plumbing systems.

Tasked to manage and operate specific equipment, conduct surveys and inventories, perform preventive maintenance procedures and immediately responds to requests for repairs.

Studied and evaluates blueprints, drawings, schematics and other written technical machinery documents which would be used as references for troubleshooting procedures.

Worked to ensure 100% compliance with all applicable regulations, policies and procedures.

Performed daily chemical tests on water systems; adjusted chemical mixtures and feed rates.
Maintenance Technician; 2015 to 2016
South Bay Credit Union; Boyle Heights, Los Angeles, CA.
Duties and Responsibilities
Assisted other Maintenance and Engineering personnel whenever required or necessary during the completion of various repairs and conduct of work on specified projects.

Performed additional duties and responsibilities as requested by the Maintenance Supervisor, Head of Facilities Maintenance and Head of Engineering to ensure the efficient operation of all systems.

Coordinated with the Maintenance Supervisor on the routine monthly safety hazard and maintenance deficiency inspections as prescribed by South Bay Credit Union and local government safety standards.

Managed electrical, plumbing works, mechanical, carpentry, masonry, plastering, painting tasks plus minor janitorial responsibilities as assigned by the Maintenance Supervisor.

Participated in off-shift, overtime and weekend emergency coverage as needed and whenever scheduled by South Bay Credit Union..
---
Education
College:
Associate Degree – Industrial Maintenance
Los Angeles Trade Technical College
Los Angeles, CA.
2015 to 2017
High School:
Extera Public Schools
Los Angeles, CA
2017 to 2015
---
Personal information
Status: Single
Date of Birth: May 14, 1992
Hobbies include basketball, baseball and chess.
Maintenance Technician Resume Skills List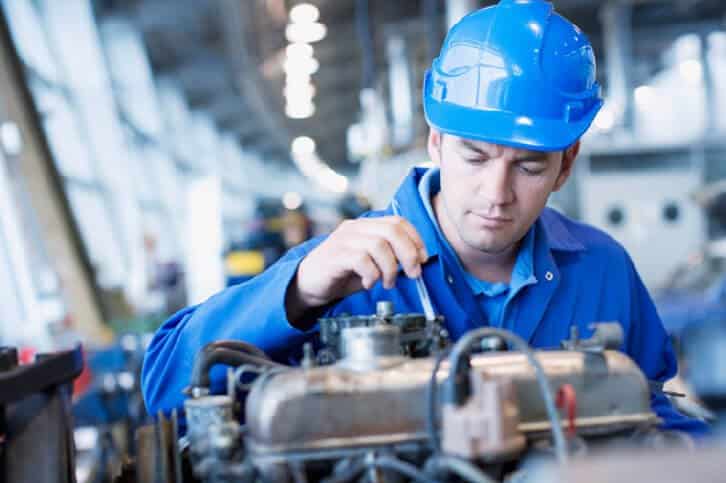 Can you imagine the air-conditioning system shutting down on the hottest day of the year? You have your friendly neighbourhood Maintenance Technician to thank for keeping the office nice and cool. But what qualifications should show up in your Maintenance Technician skills list to make sure you get the job?
Education.

Some formal education is necessary. But even those who attained only a high school diploma have moved on to have a successful career as a Maintenance Technician.

Most of the learning will be on the job. You will become an apprentice of a Supervisor and read a lot of technical manuals to be familiar with various systems. However like in our sample resume for Maintenance Technician, an Associate Degree in a related course such as Industrial Maintenance will be a big advantage as it reduces training time.
Certifications/Licenses.

Check with your local government if a licensing exam is required to become a Maintenance Technician. You should also review the job post very carefully if the company requires certification in certain skills such as for HVAC or Heating, Ventilation and Air-Conditioning systems. If you did not finish college or have an Associate degree, taking up advanced courses in disciplines related to maintenance work will increase your chances of being hired.

Good With Tools.

Like a green thumb in gardening, it pays to have the hands to work with tools. You need dexterity and confidence to operate tools properly. You should also learn how to fix, maintain and troubleshoot different pieces of equipment.

Customer Service Skills.

People will not be at their best behaviour when systems go down. They will expect you to get things up and about faster than a speeding bullet.

Some will have unrealistic expectations but as the Maintenance Technician, you should remain professional at all times. Address people with courtesy, take them through the process and ensure them of giving the job your best effort.
Knowledge Of Systems.

As a Maintenance Technician, you are a jack of all trades but master of none. It will be to your advantage to have working knowledge of air conditioning, mechanical and plumbing systems but major repairs have to be done by the experts.

It will be good to know how to troubleshoot systems and get them operational until the contractor or equipment technical support team arrives.
Maintenance Technician Resume Objective
Keep your Maintenance Technician resume objective short and concise. The Hiring Manager will want to know right away the skills you have that will keep business humming.
In our sample resume objective for Maintenance Technician, we led off with Enrico's more than 5 years experience. This tells the prospective employer that Enrico has probably experienced his fair share of systems repairs in his career.
We also cited his familiarity with plumbing, electrical, air-conditioning and ventilation systems which is what most buildings and offices require of their Maintenance Technicians.
Lastly, we indicated that Enrico is comfortable working on weekends, after office and holidays which can be perilous times for systems and equipment to break down.
Maintenance Technician Resume Format
Experience is key as a Maintenance Technician. That is why you should use the reverse chronological for your Maintenance Technician resume format.
With the reverse chronological format, you present work experience and education starting from your most current or latest achievement before moving back to your earliest. The reason for this is to bring the Hiring Manager's attention to the information that matters the most: "What can you do for us RIGHT NOW?"
Certifications and licenses may not be required. So the focus should be on your experience and this is why as you have read from our sample job description for Maintenance Technician resume, we went as detailed as possible in Enrico's scope of responsibilities.
Entry Level Maintenance Technician Resume
What about if you don't have enough experience? What if you are planning to submit an entry level Maintenance Technician resume? Can you still be considered for the job?
Yes because you will have to apprentice under a Supervisor or the Head of Maintenance for a period of time. Even experienced Maintenance Technicians have to learn the different systems that run the building.
You will need to highlight the skills and experiences which are transferable to the job of Maintenance Technician:
Indicate if you are familiar with handheld tools and specify these items.

Have you done maintenance work before in some capacity like in your school, office or home?

Did you take certification courses in electrical systems, plumbing and air-conditioning maintenance work? Indicate these in your resume.

Have you done freelance maintenance work?

Have you undergone an apprenticeship in maintenance work?
Maintenance Technician Resume Writing Tips
Sometimes the difference between getting the job and getting by-passed lies in the details. Make sure you have everything in order by reviewing our Maintenance Technician resume writing tips:
Differentiate Your Abilities –

Companies will have different demands on their maintenance team. The more skills and abilities you have the better chances of landing the job. As you have read in our example of a resume for Maintenance Technician, we did our best to differentiate the abilities of Enrico from one employer to the other.

Choose The Right Verbs –

The job of a Maintenance Technician is very physical so it would be best to use the right verbs to describe the job. Use verbs like

conducted, performed, managed, coordinated

and

assisted

.
We are sorry that this post was not useful for you!
Let us improve this post!
Tell us how we can improve this post?