Loan Officer Resume Sample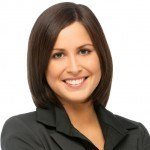 Joanna L. Carreon
Address:        32 Elm Street, Chestnut Park, Trenton, NJ.
Phone:           (609) 743 9785
Email:            [email protected]
Current Job: Loan Officer, United Bank, Trenton, NJ.
---
Objective
Over the past 6 years I have worked as a Loan Officer for 3 of the biggest financial institutions in New Jersey and have consistently delivered results in terms of sales, customer satisfaction and risk mitigation. I am confident that the experience and additional knowledge I gained has made me ready and capable to assume the position of Senior Loan Offer for Chase Bank.
---
Skills

Bachelor Degree; Business Management.

6+ years experience

Knowledgeable in MS Office, spreadsheets, QuickBooks.

Pleasant Disposition.

Expert in Time Management.

Analytical.

Proactive when finding solutions.


Goal oriented.
---
Work Experience
Loan Officer; 2017 to present
United Bank, Trenton, NJ.
Duties and Responsibilities
Analyzes the financial viability of clients who seek to acquire loans for homes and businesses and determine if they qualify for United Bank's available lending programs.

Conducted preliminary interviews with loan applicants.

Gives recommendations to clients on the type of lending program they should avail including term and payment schedule.

Reviews all loan documents and agreements to make sure these are all complete, valid and in accordance with the bank's guidelines.

Approves or disapproves loan applications based on merit and level of financial viability.

Meets with clients who have difficulty in keeping up with the loan amortization schedule and adopts a proactive position in arriving in win/win solutions.

Within my second year with United Bank, percentage of loan defaults have declined by 21%. My portfolio totalled $550,000 in 2016.
Loan Officer, 2013 to 2015
Santander Bank, Trenton, NJ.
Duties and Responsibilities
Discussed Santander Bank's lending programs with prospective clients. Packages included loans for homes, business capitalization and automobile acquisition.

Reviewed all submitted documents to make sure these are valid, updated and acceptable.

Decided on loan approvals; presented other options for applicants who did not pass credit analysis.

Processed secondary and succeeding loan ailments of existing clients who wish to increase amount borrowed.

Handled customer complaints and worked to have them resolved within a reasonable time frame.

Managed a loan portfolio of $320,000.
Loan Officer, 2012 to 2013
First Choice Bank, Trenton, NJ.
Duties and Responsibilities
Offered lending programs to First Choice Bank's clients.

Presided over meetings with clients who were interested in availing the bank's lending programs.

Tasked to increase loan ailments; after first year total loans issued were $1.1 Million which represented a year-on-year increase of 77%. $240,000 were from my portfolio.

Discussed all loan requirements and conditions with applicants.

Interviewed applicants on the purpose of the loan and determined their capacity to keep up with amortization schedule.

Reviewed and confirmed validity of all loan documents.

Approved and disapproved loans based on submitted documents; proposed options for those who did not qualify.
---
Education
Bachelor Degree
Business Management
The College of New Jersey
Ewing, NJ
2016 to 2017
High School
Nottingham High School
Trenton, NJ
2015 to 2016
---
Personal information
Status: Single
Date of Birth: July 21, 1990
Hobbies include baking, biking, reading
Loan Officer Resume Skills List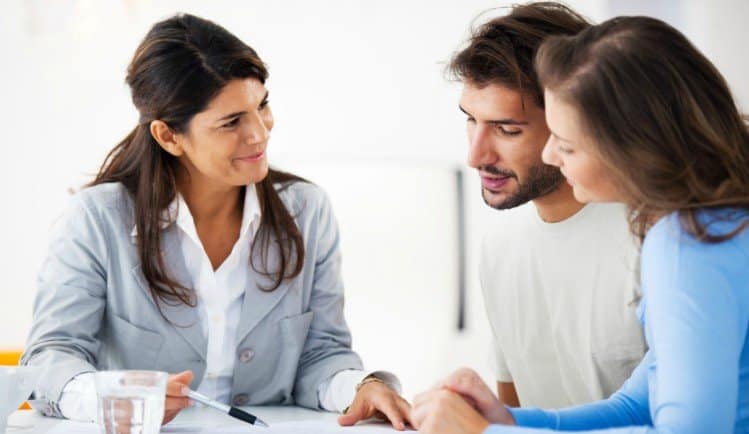 As a Loan Officer, you wear many hats. Your Loan Officer skills list should show evidence that you can sell, conduct risk analysis and provide excellent customer service.
Take a look back at our sample job description for Loan Officer resume. The candidate, Joanna, had experience selling loan packages to clients who wanted to buy cars, houses or needed capital to fund their businesses. At the same time, she did risk analysis for the bank by evaluating the financial capabilities of loan applicants.
Here are some of the crucial skills you will need to become an effective Loan Officer:
Education. 

When you are looking to find work in a financial institution, you should have a bachelor degree in a business course such as Economics, Accounting or Business Management. An Associate Degree will be fine but banks and mortgage brokers prefer a four-year course.

Certification. 

You don't have to be certified or licensed to work as a Loan Officer. However if you want to improve your value proposition, try to sign up for short courses on accounting, business law and other subjects related to lending.

Ability to Market and Promote. 

Banks earn whenever clients get approved on loans. Selling will be a big part of your job especially if you are an entry level Loan Officer. You should be familiar with the lending process, its risks and calculating the amortization schedule which clients would be keenly interested in.

Credit Analysis. 

Applying for a loan will require the submission of documents that attest to the credit-worthiness of the applicant. You should know how to analyze financial reports such as cash flows, income statements and balance sheets. For home loan applications, you should be familiar with current property values.

Customer Service.

One of the most difficult aspects of a Loan Officer's job is to help clients find solutions when they cannot pay their loans on time. You have to be well-versed in banking policies and existing loan regulations plus be savvy in basic accounting so you can keep the client from losing his or her collateral or asset.
Loan Officer Resume Objective
How would you introduce yourself to a person who asked you "Why should I hire you?" Your answer will frame the composition of your Loan Officer resume objective.
In a resume, the objective statement functions as the "introductory handshake" between you and the Human Resources officer. Trust us when we tell you the person reading your application will certainly take the time to read your objective statement!
In our sample resume objective for Loan Officer we kept it short and focused on Joanna's 6 year experience working in that capacity for "3 of the biggest financial institutions in New Jersey".
This declaration should be a statement of fact because the prospective employer will be well aware if indeed her previous employers are major players in the industry.
Finally, don't forget to always include the name of the company you are applying to in your objective statement. All employers appreciate reading customized resumes over those that come across as run-of-the-mill or cookie cutter.
Loan Officer Resume Format
Your best bet is to use the reverse chronological for your Loan Officer resume format. It is very easy to read because it presents your information in an organized fashion.
We made it our template for Loan Officer resume sample and structured its contents in the following manner:
Contact Information

Objective Statement

Skills

Work Experience

Education

Personal Information
If you took certification courses, you can position them after Education. However keep in mind that the reverse chronological works best if you don't have gaps in your employment history that exceed six months. If you do, one way to circumvent it is to not include the inclusive months of employment.
Entry Level Loan Officer Resume
If you have an entry level Loan Officer resume, your prospects still remain bright for landing the job.
Banks will always have need for entry level loan officers because they want front line people whose job it is to sell lending packages. Some banks even require their cashiers or tellers to offer lending packages to clients who are transacting with them over the counter.
If you have been consistently employed but want a change in career as a Loan Officer, you should still use the reverse chronological format as discussed in the previous section.
However if you are applying for your first job or have employment gaps exceeding six months, switch to the functional format which will structure the sections of your resume this way:
Contact Information

Objective Statement

Skills

Education

Work Experience

Personal Information
The functional format will shift attention away from work experience and toward your skills and other relevant qualifications.
When presenting your qualifications, focus on the ones that are relevant to the position of Loan Officer. Review the job post to be sure.
Loan Officer Resume Writing Tips
As you have read in our example for Loan Officer resume, we covered all the important aspects of the job as most banks and mortgage brokers expect.
Go into detail when describing your work with your previous employers. Let the prospective employer know that you are a highly competent Loan Officer. Don't focus on just one aspect of the job. Show a good balance between selling, the ability to analyze applications and assist clients.
We are sorry that this post was not useful for you!
Let us improve this post!
Tell us how we can improve this post?