Event Planner Resume Sample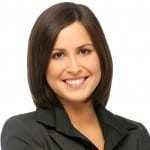 Janice O. Roberts
Address:           3344, Skyline Drive, San Diego, CA  
Phone:              (619) 223-6327  
Email:              [email protected]   
Current job:  Events and Promotions Junior Assistant, Oasis International Company  
---
Objective
CSEP and CMP certified Event Planner with more than 6 years of work experience; keen attention to details, excellent communication and management skills seeks an opportunity to head the Events and Promotions department of Orion Fashion Inc.  
---
Skills
Bachelor of Science in Business Administration, California College of San Diego

Certified Special Events Professional (CSEP)

Certified Meeting Professional (CMP)

Member, International Live Events Association (ILEA)

Received Certification on Basic Cardiac Life Support

Certified; Database Management

Certified; MS Office

Troubleshooter

Organized multitasker

Systematic

Excellent interpersonal skills

Flexible

Meticulous

Patient
---
Work Experience
Events and Promotions Junior Assistant, 2015 to Present
Oasis International Company, San Diego, CA
Duties and Responsibilities
Directs the planning, budgeting, onsite supervision and execution of promotional and special events

Manages Social Media Marketing linked to promotional campaigns

Acts as the primary contact person for attendees, vendors and other people involved in the event.

Maintains good relations with sponsors, distinguished guests, suppliers and  other professionals related to the industry

Presents proposed plans, budget and updates to supervisors
Handles ocular inspection of proposed venues

Negotiates pricing with vendors

Supervises production and distribution of invitations to all events

Coordinates with finance office regarding events' expenditures.  
Senior Event Planner, 2015 to 2015
Creative Link Events, San Diego California
Duties and Responsibilities
Supervised  midscale to big scale company promotions and events

Oversaw planning, coordination and execution of annual company meetings, product launch and corporate special events.

Handled selection of venue, food & beverage, audio/visual service provider and program hosts.

Facilitated contracting, budgeting, transportation, accommodations and negotiations with facilities and suppliers

Assisted clients in hitting their project goals thru efficient marketing methods.

Arranged meetings between clients and potential sponsors for their events

Negotiated better rates and deals for clients.
Jr Event Planner, 2014-2015
Zenith Events Inc., San Diego, CA
Duties and Responsibilities
Led coordination of small and mid-scale private events – 20 to 300 attendees; includes Debut, Weddings, Product Launch, Book Signing and Athletic Events.

Participated in planning, budgeting and execution.

Coordinated with suppliers, handled selection and booking of venues, supervised rehearsals of participants in events' programs

Facilitated meetings with suppliers, vendors and tours of different venues

Accompanied clients to all meetings related to the event

Created a database of suppliers that enabled clients to select based on their budget

Participated in the coordination, synchronization, seating of guests and timing of programs in weddings and debuts.
---
Education
California College of San Diego
Bachelor of Science; Business Administration,
San Diego, CA
2016 – 2017, 3.6 GPA
Morse High School
High School Diploma
San Diego, CA
2015-2016, 3.6 GPA
---
Courses
Certified Special Events Professional (CSEP)

Certified Meeting Professional (CMP)

Received Certification on Basic Cardiac Life Support

Certified; Database Management

Certified; MS Office
---
Personal information
Single

Date of birth 8/10/89

Hobbies include traveling, reading and Muay Thai training.
Resume Writing Tips for Event Planner Job Positions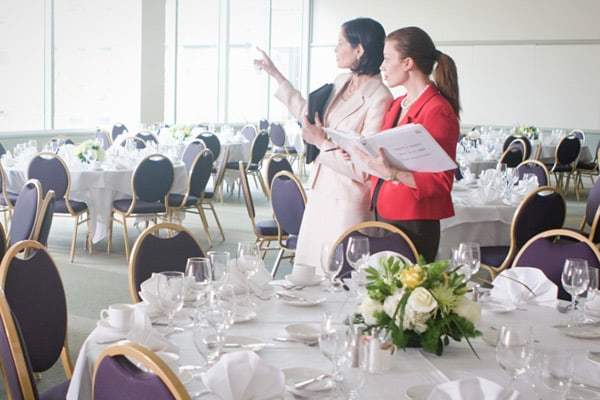 Not everyone is cut out for this job so you need to show how well you have handled events in the past. Hiring managers are on the lookout for applicants who are backed with experience. It is important than you word your objective statement, qualifications and work experience effectively. Aim to grab the reader's attention by the neck and you are guaranteed to earn an interview slot.
You will note from our Event Planner resume sample that we made sure to include certifications of achievements on additional training.  The Event Planning Industry continues to innovate and companies look for people who are well informed and always a step ahead of others. Add other skills that will enable you to carry out your tasks better. These types of information will come in handy when you are negotiating for your pay.
Event planners should have a structured approach and be very meticulous so the event will run well from start to finish. They act as the go-between prior and during the event. Coordinating with different people during the different event stages is not an easy feat, so you must have exceptional communication skills and patience.  These are key soft skills that hiring managers will always value in an event planner.
When it comes to work experience, list all the duties assigned to you. Give as much details as possible. You will see from our Event Planner resume sample that the candidate Janice took the time to differentiate her experience from one client to another.
It is also advisable to use verbs that are identified with the work of an Event Planner. In our Event Planner resume sample, we used the following verbs:
Directs

Manages

Acts

Handles

Supervises

Coordinates

Facilitated

Arranged

Organized

Participated
Hiring personnel wants to check on your progress at work. When you write your resume, be as detail oriented as you are at work.  This way, you will effectively impress the hiring managers and prompt them to interview you.   
What to Write in an Event Planner Resume Objective
Your Event Planner resume objective is a short statement but its overall value could help you clinch the deal with the Hiring Manager for the much sought- after interview.
As you can see from our Event Planner resume sample, Janice leads off her resume objective by telling the Hiring Manager right away that she is certified by 2 leading event planning organizations. Certifications or accreditations can more than make up for lack of experience, which at 6 years may not have worked in Janice's favor.
From there, Janice gives the Hiring Manager an idea of who she is and how she approaches her job by stating 3 key attributes: attention to details, excellent communication skills and management skills. Finally she tells the Hiring Manager what she wants which is to head the Events and Promotions department of Orion Fashion.
With an Event Planner resume objective like Janice's, the Hiring Manager will get an impression she is a candidate who is no-nonsense and moves to get the job done right. It may be enough to entice him or her to invite Janice to an interview.
These days, many people feel that there is no need for an objective statement. We believe otherwise. Your resume can go the distance when it is written properly.  Keep in mind that a powerful opening statement can positively direct the course of your application.
What to Write in the Event Planner Resume Skills Section
Hiring managers go over the skills section thoroughly.  A lacklustre content will lead to unfavourable outcome.  You have to set modesty aside and show all your accomplishments in order to impress and qualify for the open position.  
Educational Attainment.

People who join the industry earn a degree in Hospitality Management or related courses like Business, Public Relations or Marketing. List your highest educational attainment and include your GPA.  Include information on your continuing education course if you are currently enrolled in one.

Certification:

Career advancement in this competitive industry is possible if you undergo trainings and get certified.  Certifications are proofs that you have the initiative to improve your skills and continue learning.

Additional Skills.

The scope of work of Event planners have grown over the years.  Companies are looking for people who can put more on the table.  Are you a computer literate or multilingual?  It would help to indicate skills that will give you an edge over other applicants.

Associations.

Event planners are part of a multi-billion dollar industry that continues to change, improve, and grow. It is necessary to be aligned with the industry's major associations so you can be well aware of these developments. Are you a member of any association or organization of Event Planners? It is important to name all the organizations you are signed up with so your resume will be impressive.
Administrative Skills.

Juggling administrative tasks is part of the daily routine of an event planner. Make sure you list these skills because the hiring manager wants to know how capable you are in multitasking.  You will certainly leave a good impression when you showcase your administrative skills in your resume.

People Skills.

Your job requires you to coordinate with clients and related industry professionals.  When reviewing resumes, hiring managers want to know if you possess skills that enable you to relate well with others. In our Event planner resume sample we included soft skills such as flexibility and patience.  You will earn a chance to be interviewed and assessed
Event Planner Job Seeking Tips
There are events happening everyday and everywhere. There should be a multitude of opportunities for you to land an event planning job. While some of the openings may be posted, some may be filtered through contacts. You will have to be creative in finding opportunities as an Event Planner.
Classified Ads –

In addition to local and national publications, check glossies for openings. Magazines on weddings, architectural design and home improvement usually have a classified ads section that feature job posts for event planners.

Online Job Platforms –

You should also check out popular online job platforms such as

Monster

,

Indeed,

CareerBuilder

or

EventCareer

.  Companies and potential clients also use these networks to find event planners.

Associations – Check your area for associations or organizations that cater to event planners. If they require a membership, join at least for the first year to see if you can establish contacts and find projects or clients.
Social Media –

Social media is a powerful tool to build your network, find opportunities and enhance your qualification.

LinkedIn

is one of the best networks you can use to find projects or clients as an Event Planner.
Lastly, keep your resume updated by referring to our sample. It is an easy and convenient way to come up with a resume that could pique the interest of any client or company that needs your services.
We are sorry that this post was not useful for you!
Let us improve this post!
Tell us how we can improve this post?