Production Assistant Resume Sample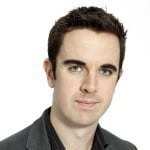 John O. Anderson
Address:         4777 Sunny Hills, Los Angeles, CA
Phone:            (818) 540-6327
Email:              [email protected]
Current job:  Film Production Assistant, Galaxy Productions, Los Angeles, CA   
---
Objective
A dedicated and reliable Production Assistant with a degree in Film Studies and 2 years of experience in various areas of film production, seeks an opportunity to join your innovative team as a Movie Production Assistant at Orion Films.
---
Skills
B.A in Film Studies

Knowledgeable on pre and post production procedures

Experienced in using production equipment

Effective in coordinating shoots

Proficient in Adobe Premiere, Final Cut Pro, MS Access, MS Office and Meeting Apps

Ability to focus, multitask and work under pressure

Good work ethics

Flexible and willing to work long hours

Multilingual (English, Spanish and Chinese)

Excellent driving and navigation skills
---
Work Experience
Production Assistant, 2016 to present
Galaxy Films, Los Angeles, CA
Duties and Responsibilities
Organizes and files Director's notes for the shoot

Run errands for the Director and Associate Producer

Sets up weekly production meetings

Assists in setting up lighting and sound equipment

Provides Apple boxes for filming crew

Proofreads Scripts under supervision of head writer

Coordinates with Actors' PAs regarding schedules and preferred meals of their talents

Delivers contracts to Agencies

Manages and get extras on the set
Set Production Assistant, 2015
Wonder Studios, Hollywood, CA
Duties and Responsibilities
Prepared progress report for the producer

Escorted Actors and actresses to and fro their trailers

Assisted in setting up lights and camera

Assisted in installation of audio and video equipment

Collected, secured and delivered scripts

Arranged transportation to and fro the set

Filed data on transportation and meal expenses

Assisted in lockup and crowd control

Organized meals of film crew
Location and Office Production Assistant, 2017
New World Films, Glendale, CA
Duties and Responsibilities
Photographed film sites and put up signs

Prepared and distributed location maps

Drove staff from office to proposed location

Delivered contracts to suppliers

Delivered contracts and films
Assisted in lockup to prevent pedestrians from walking into the film set

Setup Videoconference meetings

Photocopied memos and scripts

Answered phone calls, filed paper works and did data entry

Made coffee for the staff
---
Education
Wesleyan University, 2015-2016
Bachelor of Arts in Film Studies, 3.5
El Camino High School, 2014-2015
High School Diploma, GPA 3.6
---
Personal information
Single

Date of birth 4/7/1991

Hobbies photography, swimming and football.
Resume Writing Tips for Production Assistants Job Positions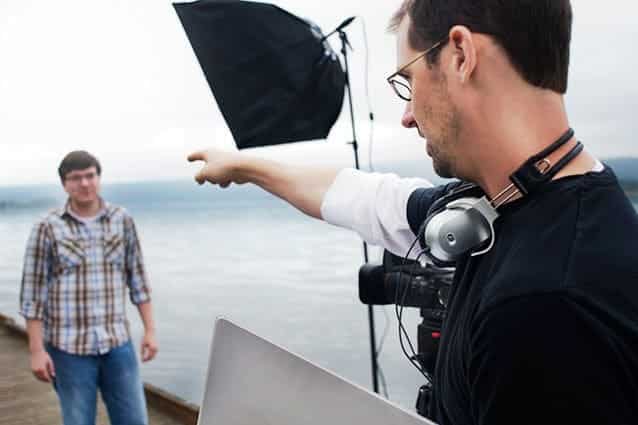 Producers can immediately tell whether you can do the job or not just by taking a quick glance at your resume.  It is important that you only write what they want to see. Your resume entries should be relevant to film production. Match your skills with the company's job requirements.  This way the hiring manager will instantly see that you fit the mold.  
Incorporate the following Action words to intensify your Production Assistant skills and work experience. This will help you sell your good points to the hiring manager.  
Arranged

Assisted

Cataloged

Collected

Corresponded

Filed

Organized

Prepared

Recorded

Screened

Set up

Submitted
The format and style are also important to make your resume easy to read.  Check our Production Assistant resume sample. Here, John used bullet points and presented his skills and work experience chronologically. By using this format, John can focus the reader's attention on the right places. It is also important to use the right font and size. Stick with Book print fonts like Calibri, Times New Roman or Arial.  Font size must be kept at 10-12.
Before sending your resume to your prospective employer, have someone proofread it and give honest opinions on the content.  This way, you'll be able to edit and revise prior to submission.  
What to Write in a Production Assistant Resume Objective
The resume objective is similar to an opening sales pitch. It has to spark interest so the hiring manager will continue reading the rest of your resume. Your objective statement must strongly convey that you are the best candidate for the job and they shouldn't look any further.  You have to be clear with who you are, your career direction and intention of applying.  
In our Production Assistant Resume Sample, John wrote:
"A dedicated and reliable Production Assistant with a degree in Film Studies and 2 years of experience in various areas of film production, seeks an opportunity to join your innovative team as a Movie Production Assistant at Orion Films."
He started with two strong adjectives to best describe how he is as a Production Assistant. He followed it up with his educational background to show why he is reliable and added his level of experience to prove his dedication to work.  To close the statement, he indicated the position he's eyeing in the company.  
As you can see, John's statement is on point. Avoid using generic resume objective like "An experienced Production assistant seeks to work in your reputable movie company."  This one is lacking in purpose and it doesn't imply what you can do for the company.  Take time in writing your objective statement.  It may be short but it is a very important component of your resume.  
What to Write in a Production Assistant Resume Skills Section
Your skills set is part of your sales pitch. If you have the skills that the company looks for in an applicant, you will get called for an interview. Go over the job listing to make sure that you only include skills that match the company's requirements.
Educational Attainment.


One can become a production assistant without a college degree, however, an applicant with Bachelor's Degree or Undergraduate degree programs in Film, Broadcasting, and Communications has a higher chance of getting hired.  Hiring managers focus more on the applicant's work experience, write only the essential information.  If you are a college graduate of a film related course, include details on your internships in LA-based companies. This will make your resume sparkle.

Additional skills.


Rookies usually begin in the production office.  As an office PA, typing documents will be part of your duties.  Indicate your typing speed if you can type 60WPM or more.  In our Production Assistant Resume Sample, John highlighted his driving skills and fluency in three languages to give him an edge over other applicants.  He wants to show how useful he can be to the production team.

Certification.


If you are a fresh high school graduate or college graduate of a course unrelated to film production, it would be better to undergo production assistant training program. Certifications make you more qualified.  There are online sites that can help prepare you for PA work and land you a job.

Administrative Skills.


Producers go for people who are equipped with technology skills. Applicants who are proficient in filmmaking software and office software programs will definitely have greater chances of being hired.   Match your administrative skills to the required skills indicated in the job listing.

People Skills.


In film/TV production, your people skills will serve as your best asset. You are expected to do things exactly as you're told, follow orders enthusiastically and carry on with your work even if you are talked down. Enumerate the soft skills that will enable you to maintain good relations with people. Given the nature of the job, hiring managers want to know if you're emotionally fit for PAs work.  
Production Assistant Job Seeking Tips
Landing an entry-level position in film/TV production is difficult because of stiff competition. There are just too many people wanting to work in the entertainment industry.  
Here are tips that will help you get your break in the industry:
Referrals.

Are you presently working as a PA? Do you know people in the film industry? Referrals are a safe and effective way to getting a job starting out as a PA. Think of referrals as your "Day Pass"; it may help you bypass the line and go straight to the Hiring Manager's office.

Network.

Networking is an activity that should never stop. There are many avenues you can use to build up your list of connections. Social media has been proven effective but so can traditional networking. Find out if there are organizations or associations in the Film industry that you can join. Film companies often host film fests where people from the industry get together and build connections.

Online.

Find out if any of these film companies in your area have websites. Most of them have facilities that allow you to submit your resume online. Of course, you can look through the PA openings posted on various online job sites.
If you are presently employed as a PA, make it a point to consistently build your list of contacts in the film industry. People appreciate the hard work PA's do and you may be surprised to get an offer from someone who drops by the studio!
Collect calling cards whenever possible and stay connected with the people you meet while on the job. In an industry as competitive as film, oftentimes it could be who you know that can help you find opportunities.
Lastly, arm yourself with a killer resume before you hit the road to get ahead of the competition. Take that step and begin writing one now. 
We are sorry that this post was not useful for you!
Let us improve this post!
Tell us how we can improve this post?