Journalist Resume Sample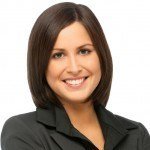 Nathalie M. Connor
Address:           456 Hillside Ave, Syosset, New York
Phone:              (516) 4537689
Email:               [email protected]
Current Job:    Journalist
---
Objective
A dedicated journalist who is keen on exploring unexpected angles and equipped with 7 years of prolific writing experience in different avenues seeks to join Blank Page's pool of writers in producing factual, ethical and impactful investigative articles.
---
Skills
Master of Arts in Specialized Journalism.

BA in Journalism.

Creative writing style and excellent reporting skills.

A thorough investigator with a strong commitment to protecting sources.

Proven ability to work efficiently in a fast-paced environment.  Never missed a deadline without compromising accuracy.

Adept at delivering news as it develops on all up-to-date and forthcoming platforms.

Proficient with Adobe Photoshop, TinEye, Echosec, Hemingway, and Slickwrite.

Member of Society of Professional Journalists since 2015.
---
Work Experience
Journalist, 2017 to present
The Watcher, New York, NY
Duties and Responsibilities
Prepares investigative content for online publication, performs thorough research and secures information sources.
Writes for the web and makes final decisions on feature stories and layout design.
Utilizes creative production techniques such as graphics and latest forms of media (viewer pictures or webcam interviews for live reports etc.).
Collaborates with field reporters, other writers, news producers, assignment editors and managers. regarding publication development, investigation accuracy, research progress and breaking news stories.
Edits and reviews articles of junior writers for accuracy, clarity, and libel.
Journalist, 2015-2017
New York City Beat, New York, NY
Duties and Responsibilities
Covered local events in New York City, conducted interviews on key personalities involved and took photographs.
Published 3 articles per week in a newspaper and corresponding social media posts.
Contributed to weekly meetings with fellow reporters to brainstorm on succeeding publications.
Requested and collected public records to corroborate information needed for articles.
Wrote hard news and features such as human-interest, backgrounders, and trend stories.
News Reporter, 2014-2015
MNO News, New York, NY
Duties and Responsibilities
Produced exclusive 30 live reports and co-produced 20 emergency coverage.
Conducted field interviews and researched on the background of information sources.
Created news reports with strict adherence to state laws and regulations.
Investigated stories thru contacts, press releases, and other media source.
Attended press conferences and asked questions.
---
Education
Google News Lab: Tools Training for Journalists
Society of Professional Journalists Training Program, NY
2016
Master of Arts in Journalism
Columbia Journalism School, NY
2015
Bachelor of Arts in Journalism
New York Film Arts Academy, New York, NY
2015-2016; GPA 3.8
High School
Wood Rose High School, New Jersey,
2017-2015; GPA 3.75
---
Personal information
Status: Single
Date of Birth: August 16, 1987
Hobbies include photography, hiking, and Yoga
Journalist Resume Skills List
Being a creative storyteller is on top of the list but there are other skills required to launch a successful career in journalism. Your Journalist skills list should leave a good impression and be recognized as an applicant who can be a valuable asset to the company you are targeting.
As you have read in our Journalist resume example, you may have to wear several hats to get a story done and published. You can work as a copywriter, content marketer, corporate communications specialist, editor, reporter, social media specialist and technical writer. It is important to tailor fit your skills list to the job you are eyeing.
Go over the following guidelines on how to effectively present your skills list, so you will be able to boost your chances of getting noticed by the Hiring Manager.
Education.

A degree in journalism or mass communications is frequently required. Include your GPA and honors. Niche journalism is trending these days so you can enter the field if you have a flair for writing and a degree in economics, finance, IT, fashion design, science or sports. Include training programs that you have signed up for to show that you are dedicated to improving your craft.


Journalist instinct.

A great writer-reporter has a knack for determining what's newsworthy. There are so many things happening around the globe lately and one must be quick in figuring out what the target audiences will pay attention to.


Effective Communication Skills.

The gift of gab absolutely comes in handy. Part of your job is to interview people from all walks of life. Some may be open and willing to tell all, while others need to be prodded and pushed. Asking questions skillfully is necessary to draw the information you need.


Technology Skills.

Technology continues to reshape the world of journalism. Gone are the days when people read newspapers from front page to last and they do not have to wait for the morning dailies to find out what's happening around them or catch up on the latest buzz in the business and entertainment world. You must know the latest platforms and tools to keep up with the changing times. Hone your tech skills so you won't get stuck with antiquated methods. Specify the tools you are proficient with. Cite examples of how you utilized different IT tools and social media platforms in your responsibilities section.


Investigative skills.

A good journalist has guts and undying persistence to uncover the truth. He/she always checks his/her sources of news and information because accuracy is weaved with ethical Journalism. It is important to provide concrete examples of your investigative journalism in your work history.


Integrity and honesty.

The prevalence of fake news has muddled journalism. Social media became a medium for spreading misinformation. It is important for greenhorns and even the seasoned ones to be firm in delivering the truth because the public deserves nothing less. Never compromise accuracy for speed. Check the facts before putting it out there for everyone to see.
Journalist Resume Objective
It may not necessarily appear at the top section, but your Journalist resume objective might as well be the headline. People scan through news sites and only choose to read or click the ones bearing headlines that intrigue them. The same goes for hiring managers or recruiters looking for talent in the field of journalism.
Your objective statement must grab the hiring manager's attention so he/she will be compelled to read the rest of your resume journalist.
It must clearly show the kind of journalist you are, skills that set you apart and intention for joining the company. Review the job post carefully. Take note of the skills the employer requires and match them with your top traits and skills. Base your objective on the company's goal to show that you are aligned with them and willing to contribute to the fulfillment of their vision.
Go over our sample journalist resume to get a clear idea of how a strong resume objective should be written.
Journalist Resume Format
If you are backed with a stable work history, it is best to use the reverse chronological type for your Journalist resume format. This structure will help show your career progression. It is a straightforward approach which many recruiters prefer. Use bullet points to list your strengths and work responsibilities.
In our Journalist resume template we used the reverse chronological format and arranged the sections as follows:
Contact Information
Objective Statement
Skills
Work Experience
Education
Personal Information
If you are not too confident with your work experience due to gaps in employment, opt to use the functional format which will allow you to focus more on your accomplishments, strengths and educational background.
Entry Level Journalist Resume
An effective journalist is one who can sell the story to the reader. If you have an entry level Journalist resume with very little to no experience, the resume objective is where you will prove your worth.
Set yourself apart with an engaging resume objective. Give them a hearty dose of your creative writing skills. If you can win them with two sentences, the employer will automatically assume that journalism is the true calling.
Next up is to wow them with your skills list. It would be advantageous to provide links to your blog site or published articles online (if you have any). Do mention that you have a portfolio of articles.
This will heighten interest in you and ultimately lead to an interview. Highlight your pursuit of truth because there is a strong move to fight fake news and employers seek rookies whose journalism ethics will not waver.
When it comes to working experience, mention your internships and enumerate the tasks that you handled. Mention the school paper or publications that you've worked. Site commendations or awards received for your articles.
Journalist Resume Writing Tips
Keep in mind that you are writing a resume and not a news article. Entries must be brief and concise. Leave out irrelevant skills and experience – you only have one to two pages to write on, so use it efficiently.
How far back should your resume go? It's best to list 10 years of work experience because the hiring managers will only focus on your most recent jobs.
Grammatical errors in a resume are inexcusable, more so for someone aiming to become a journalist. Your resume must be clean and thorough as it is a reflection of your writing skills. Remember to proofread and edit before sending out your resume.
If the job market is tight, don't think twice about becoming a freelance writer. You can include your freelance experience in your resume and recruiters will take notice of your work ethic.
Like all skills, writing is a process best sharpened through constant repetition. Stay sharp by writing constantly. When the time comes that you are hired, you will be better than ever before.
We are sorry that this post was not useful for you!
Let us improve this post!
Tell us how we can improve this post?