An Operations Manager is a key position in an organization. Many people regularly compete for a job opening in operations management because it is a good avenue to get into higher management position. If you want to be considered as an Operations Manager you should have the perfect resume for the job. Our Operations Manager resume sample will show you how to create one that will stand out from the rest.
We've also included write up in key sections that will be noted in your Operations Manager resume.
An Operations Manager is a person who holds a key senior position in a company. He is tasked to oversee the production of goods and services. It is a crucial job because the quality of goods and services will have an impact on the company's profitability. Every stage of the production process involves a different area of operations. A typical operations cycle is research and development, product engineering, marketing and promotion, finance and budgeting, sales, accounting, customer support and quality assurance. You cannot become an Operations Manager without having the requisite skills in the production cycle.
Operations Manager Resume Sample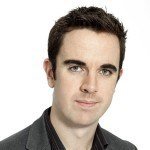 Marcus A. Stewart
Address:               2365 Pitsford, Monroe County, NY
Phone:                (201) 524-9786
Email:                [email protected]
Current job:    Operations Manager; Tidwell-Sampson Technogies, New York, NY
---
Objective
Highly focused, confident, dedicated and committed Operations Manager with a diversified skill set, well experienced and proven achiever seeks to establish a career with a major technology company committed to taking their business to the next level by consistently attaining targets in all areas of the organization.
---
Skills
10+ years experience as Operations Manager

Masters in Business Administration

College Graduate; BS Business Economics

Certified; Operations Management in Computer Technology

Certified; Operations Management in Logistics and Transportation

Certified; Operations Management in Supply Chain Management

Certified; MS Office

Excellent decision maker

Excellent communication skills

Great analytical skills

Highly patient

Great people skills

Pleasing personality

Excellent disposition

Goal – oriented

Highly organized

Punctual
---
Work Experience
Operations Manager; 2009 to Present
Tidwell-Sampson Technologies, New York, NY
Responsibilities:
Managing daily activities in operations

Analyzing statistics and reports;
Improve operational systems, processes and frameworks;

Improve the efficiencies and effectiveness of current support systems;

Contributes to the long term planning of the company;

Oversees management of operational budget as provided by the Executive Director;

Oversees recruitment and selection of personnel;

Reviews training syllabus for all personnel;

Reviews and audits operations manual and guidebook;

Instructs and reviews all disbursements to fund operational requirements;

Meets regularly with Executive Director for planning purposes;

Meets regularly with supervisors and department heads to discuss operational issues.
Operations Manager; 2004 to 2009
Arctic Maritime Corporation; New York, NY
Responsibilities:
Oversaw the recruitment operations of the company;

Ensured all required manpower were recruited, qualified and hired with respect to the deployment schedule;

Oversaw the implementation of all procedures as mandated by local government and the accredited maritime agencies;

Reviewed and updated the manuals on pre-departure orientation;

Improved operational systems, processes and frameworks;

Improved the efficiencies and effectiveness of current support systems;

Contributed to the long term planning of the company;

Ensured the prompt payment of remittances to all dependents;

Maintained and reviewed the monthly P/L statement of the company.
Operations Manager; 2001 to 2004
Seven Mountains Food Services Corporation; New York, NY.
Responsibilities:
Oversaw the franchise development program of the company;

Reviewed, analyzed and improved the operational flow of the franchising system;

Studied and analyzed the product matrices;

Reviewed food costing;

Reviewed and conducted time-motion analysis on the service time of franchises;

Evaluated the effectiveness of current equipment in use in restaurants;

Oversaw product testing of new menu items;

Involved in the preparation of all production processes;

Responsible for the training and preparation of all qualified franchisees;

Regularly conducted audits on franchise operations;

Prepares all required reports for the principal office.
---
Education
Masters Degree, Business Administration
New York University
New York, NY
1999 to 2001, 3.8 GPA
Bachelor Degree, Business Economics
New York University
New York, NY
1995 to 1999, 3.9 GPA
Stuyvesant High School
High School Diploma
Chambers St., New York, NY
1991 to 1995, GPA 3.9
---
Courses
Certified; Operations Management in Computer Technology

Certified; Operations Management in Logistics and Transportation

Certified; Operations Management in Supply Chain Management

Certified; MS Office
---
Personal information
Single

DOB 02/06/78

Hobbies include running, cooking and reading
What to Write in an Operations Manager Resume Objective

An Operations Manager carries a big responsibility for any organization. The bread and butter of a business are the products and services it carries. Sales people will be on the field promoting items which they believe best represents the company.
On the side of the consumer, the Operations Manager has to make sure every product that comes out of the production line and every service patronized has the seal of quality.
On the side of the company, the Operations Manager must stay within cost parameters.
On the side of the value chain, the Operations Manager must ensure the interests of the participants are taken care of and that everyone is on-board.
In your Operations Manager resume objective you must indicate that you have the personality and attitude for this high pressure job. The pay can be great but you must show that you deserve it. Companies are willing to pay top dollar to hire someone who can deliver results.
You must point out in your Operations Manager resume objective that you understand the needs of the company. You know what they want out of the Operations Manager and that you are the best candidate for the job. Your resume objective should be confident but not arrogant.
What to Write in an Operations Manager Resume Skills Section
The job of an Operations Manager is very stressful. Companies understand the pressures an Operations Manager goes through and often times, the amount of money may not be enough to offset the challenges and risks that come with it.
Here are the qualities you need in your Operations Manager Resume Skills Section:
Educational Attainment;

you definitely need a minimum attainment of a college degree to be considered as an Operations Manager. In fact, many businesses even require higher education such as a Masters Degree to be in the running.
Certifications;

even if you have a college degree, it will be worth your time to invest in additional training. Different industries need different types of Operations Managers. If you are interested in a specific branch, try to get certified in the required skill to boost your chances.
Great analytical mind;

as an Operations Manager you will be confronted with different situations in various departments of operations. You must know how to analyze these situations and find effective resolutions within an acceptable time period.
Well-experienced;

an Operations Manager must be familiar with all the stages of production as well as the support services.
Excellent communicator;

an Operations Manager must be great in relaying instructions and listening to everyone on his or her team.
Great leadership qualities;

a good Operations Manager is one who can accept his or her mistakes and find immediate solutions to them. He or she also knows how to give people their dues and help them become better.
Reliable;

an Operations Manager is the go-to person in the area of operations. People will look for him in case there are situations and he or she should be able to address them without fail.
Ability to handle stress;

we've oft-repeated that operations management is a highly stressful job. Expectations are high from all areas of the company that the Operations Manager should be able to overcome all pressures and get the job done.
Results-oriented;

the best Operations Managers want to meet targets on a consistent basis. They are focused on getting the numbers for the company they work for. They are driven and plan to regularly exceed expectations.
There are many Operations Managers who have the technical and fundamental qualifications for the job. The difference often lies in the attitude. If you are made of sterner, tougher material, companies would choose you over one who isn't. It will come down to who has the makings of an effective Operations Manager.
What to Write and Not to Write in the Operations Manager Resume Experience Section
Companies are constantly on the lookout for candidates who have the experience to become their Operations Manager.
They want to know what you did during your previous employment.  Companies are looking for candidates who have diverse experience; those who have worked as Operations Managers in other industries.
If you've worked as an Operations Manager in other industries, you should go into detail on the responsibilities you did. Categorize your information according to the stages of operation. It is very important that the company is aware you have a working knowledge of general operations.
Do not spare any details! Companies will pick out qualities which will differentiate you from others.
Include also your work from other companies when you designated with a lower position. This tells the company that you worked your way up the ranks to become an Operations Manager.
Of course, there are duties that are common and these should still be included even if the industries are different.
There is no need to include experiences which have no relevance to your ascent as Operations Manager. These experiences may only distract the company from your primary qualifications.
If you are serious about landing that job, use our Operations Manager resume sample. It has an effective structure, format, and content to get recruiters to prioritize your application over others. While composing your application, do not forget to review our suggestions in the resume objective, skills, and experience. It will go a long way in helping you become the new Operations Manager of your targeted employer.
If this Operations Manager resume example wasn't sufficient for you, you are free to review some other samples and templates from our site. Browse to some related resumes below and find your inspiration.
Financial & Marketing Resume Examples
Besides the resumes listed above, we recommend going through the following resume writing and job seeking tips:
Felix is the job search, resume writer expert and founder of ResumeOK. He started the company in 2011 with the mindset that everyone deserves a chance to get a good job and with the goal of helping people write great resumes. Since then, he inspired thousands of people with the
resume samples
and advice written, for more than 300 different job positions.
Felix's work has been appreciated and shared on many well known online publications such as:
BusinessInsider
,
FoxNews
,
SmartRecruiters
,
Business.com
,
Huffpost
,
ZipRecruiter
,
SnagAJob
and many others.
Felix has extensive experience in human resources, recruitment and online business development. On ResumeOK, he uses his 10+ years of experience in the recruitment industry to provide step by step instructions on how to write solid resumes that will catch the attention of the recruiter.
Over the years, Felix has been responsible for reviewing resumes and conducting job interviews, for his own startups and also for other companies. After going through tens of thousands of resumes, he has learned what makes a resume stand out from the crowd and what are the most common mistakes people make. All the experience and knowledge gained over the years are being used in making ResumeOK the go-to place for finding great resume samples, job interview advice and resume writing tips.
Get in touch with him by email at
[email protected]
or by using the
contact page
.
Latest posts by Felix Tarcomnicu (see all)