Library Assistant Resume Sample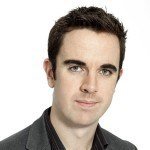 Carter H. Cottrell
Address:      65471 NE 127th Way, Redmond, WA
Phone:         (425) 123-4567
Email:           [email protected]
Current Job: Library Assistant; Lake Washington Technical College, Kirkland, WA
---
Objective
With 3 years of work experience, excellent organizational ability, and a great passion for books, I hope to be considered by Hartford Community College as its new Library Assistant. I am knowledgeable in MS Office and have managed various CRM/Database programs.
---
Skills
3 years of work experience as a Library Assistant
Associate Degree in Library Science – Edmonds Community College
Proficient in MS Office
Experienced in managing CRM/Databases
Excellent ability to organize
Passionate about books
---
Work Experience
Library Assistant, 2018 to Present
Lake Washington Technical College, Kirkland, WA
Responsibilities:
Manages the circulation area of the school library.
Provides assistance as needed to the Head Librarian.
Processes lending of publications for students and faculty members.
Receives all books that were borrowed; checks for overdue returns and processes appropriate fines.
Produces audio-visual materials as instructed by the Head Librarian.
Assists in the periodic review of the library's cataloging system.
Assists library visitors in finding publications, materials for research, and arranges rooms for group meetings.
Library Assistant, 2016 to 2018
Redmond Country Registrar's Office, Redmond, WA
Responsibilities:
Developed the cataloging system for Registrar's Office.
Updated and managed the county's database.
Assisted county officials, staff, local government officials, and county visitors find publications, books, periodicals, and other documents.
Maintained records of all publications; noted quality, current condition, and circulation history.
Performed clerical duties such as calendar management, appointment setting, phone handling
---
Education
Edmonds Community College
Library Science
Redmond, WA
2012 to 2014
Redmond High School
Redmond, WA
2008 to 2012
---
Library Assistant Skills List
A passion for reading is a given and should be in your Library Assistant skills list. In today's Internet-driven world, libraries would prefer those who still appreciate a paperback. After all, if you love something, doing your best will come more naturally.
This job may seem very basic and straightforward. However, there are other abilities that should show up in your skills list.
Education. Most of the training will be done on the job. If you have a high school diploma or GED score, you are good to go. Those who have a post-secondary degree will have greater opportunities in this field.

In our example of a resume for a Library Assistant, Carter acquired a 2-year degree in Library Science.


Certification. No certification or licensing is needed to become a Library Assistant. It would increase your overall value of you took certification courses in relevant skills.

For example, getting certified in a computer course that could be applied to the job like Adobe Photoshop, MS Office or a CRM software program.


Clerical Skills. As the job term implies, you will assist the Head Librarian in the performance of his/her duties. Other than the usual tasks at the circulation desk, you will handle clerical duties.

These duties may include phone handling, customer support, calendar management, appointment setting, and email filtering.


Knowledgeable in Computers. You should know basic computer programs like spreadsheet and word processing software. You may be asked to create graphics for educational purposes.

Knowledge in Adobe software will be a big plus. The library will have its own CRM. You should be familiar with handling database programs and be efficient in data entry.


Organizational Skills. Cataloging is a big part of the job. Publications, documents, and vital records need to be organized properly for easy search. The organization of the book should be updated in the library's own computerized search program.
Library Assistant Resume Objective
The Library Assistant resume objective may be short in content but it is high in value. The objective statement summarizes what the recruiter wants to know:
"Why should we hire you?"
The first step is to review the job post and identify the required skills. If you have them, make sure the skills are indicated on the list from the get-go.
In our sample resume objective for a Library Assistant, we started out with work experience and 2 soft skills: organizational ability and a passion for books. The objective statement reflects the needs of the employer which appears to favor personality attributes over hard skills.
Whatever the case may be, use the job post as your immediate point of reference for the objective statement.
To make sure we have a chance of staying ahead of the competition, we closed the resume objective by stating Carter has applicable computer skills.
Think of the resume objective as your sales pitch to the recruiter. Lay out the strong points in your overall value position.
Library Assistant Resume Format
The chronological is the clear-cut choice for your LIbrary Assistant resume format. This is a great choice of format to organize your content and shift focus toward work experience. Recruiters love the chronological because it makes their job easier.
Here are the key points to remember when using the chronological format:
Start from your most recent work experience.
List down 5 to 8 work responsibilities.
Choose the work responsibilities that are relevant to the job post.
Work your way back to your earliest relevant experience.
Apply the same steps to "Education"
How should you structure your resume? Follow our sample resume template for a Library Assistant:
Contact Information
Objective Statement
Strengths
Work Experience
Education
Personal Information
Entry Level Library Assistant Resume
If you have an entry-level Library Assistant resume, you can still get the job but you'll need to highlight your relevant strengths.
Post-secondary degree in a course that can be applied to the job.
Proof of proficiency in a skill that is needed or is a requirement for the job.
An acceptable degree of on-the-job training experience.
If you don't have enough work experience or OJT experience, you should use the Functional format:
Contact Information
Objective Statement
Strengths
Education
Work Experience
Personal Information
With the Functional format, the purpose is to divert attention away from the lack of work experience and the availability of relevant skills.
Library Assistant Resume Writing Tips
Before you forward your application, give it a thorough review. You have to be 100% confident that the resume best represents your value to the employer. To be sure, read our Library Assistant resume writing tips.
Make Sure There Are No Errors – Spelling and grammatical errors are not acceptable in any industry, but perhaps, more so in the field of Library Science.

As a Library Assistant, you have to be thorough. The Librarian will depend on you. So will the visitors and personnel who work in the building. Spelling and grammatical errors show a lack of responsibility.

Review your resume thoroughly and make sure these types of errors are immediately corrected. Always use a software program for spelling and grammar review.


Keep It Organized – The best proof of your ability to organize is your resume. Recruiters have the experience to use the "eye test" to determine if you are the real deal.

If the resume appears cluttered and you put "great organizational skills" among your strengths, your application will be on its way to the filing cabinet.


Keep It Short – Keep your resume down to one page. Make it an easy read. The only reason for having a multiple page resume is if you have more than 10 years of experience.
If you continue to acquire new skills, put them in your resume right away. Keep your information updated. Remember that every time you want to apply for a new job, you have our Library Assistant resume sample to act as your guide.
Last Updated on June 22, 2021 by Felix Tarcomnicu