Data Entry Clerk Resume Sample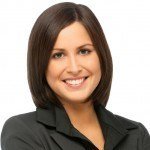 Mary Jane L. Sommers
Address:   555 Howard Rd, Eastsound, Washington
Phone: (360) 412 9637
Email: [email protected]
Current Job:   Desk Entry Clerk
---
Objective
Fast, accurate, meticulous when it comes to details and knowledgeable in the latest and best data entry software, I am an experienced Data Entry Clerk who has spent more than 5 years offering top notch services to a number of companies. I can provide you ready references from previous employers who can validate my precision, timely delivery and 100 wpm speed which will greatly contribute to the continued success of your company, Magnum Business Solutions Corporation.
---
Skills
Data Entry Specialist Certificate

Typing speed: 100 WPM, no errors

Skilled in Touch Typing

Well versed with database software – Microsoft SQL server, Oracle and IBM DB2.

Familiarity with Mainframe, Eposts and RMS/ALS

Ability to work under pressure and meet deadlines 100% on-site

Strong attention to detail and high level of concentration

Trustworthy
---
Work Experience
Data Entry Clerk-Cluster Head, 2020 to present
Argon.com, Seattle, WA
Duties and Responsibilities
Supervises 10 data entry clerks and orients them on database software systems currently in use

Trains staff on how to improve 10 Key speed and turnaround time.

Orients staff with 1-10-100 rule to database management and meets them weekly to address issues and other concerns

Troubleshoots entry errors and implements corrective measures in a timely manner to ensure that data entry error rate doesn't go beyond 1%.

Prepares data entry assignments for each member and sets realistic targets to avoid overloading
Data Entry Clerk, 2017-2020
Ideal Corporation, Vancouver, WA
Duties and Responsibilities
Maintained databases that handled sizeable numbers of customer and inventory information

Applied 1-10-100 rule to database management to ensure minimal occurrence of errors

Recommended new software to curb effects of manual entry errors during spike in volume of data entry

Commended for marked improvement on data entry speed from 8,000 to 15,000 keystrokes per hour

Implemented robust data entry accuracy standards such as data monitoring, geo-coding, matching, linking and data profiling
Data Entry Clerk, 2015-2017
NBC Pharmaceuticals, Portland, WA
Duties and Responsibilities
Compiled 7000 data points a day and delivered daily progress reports

Improved accuracy rate by 99% through double key data entry and verification

Corrected data discrepancies by contacting clients to acquire clarification on missing or erroneous data

Coordinated with data entry clerks from accounting and sales departments to ensure accurate and timely completion of assignments

Reviewed and verified quantities received – invoices, contracts, purchase orders and shipping documents
---
Education
Data Entry Specialist Certificate
Bellingham Technical College, Bellingham, WA

2011-2015
High School
Roosevelt High School, Seattle, WA

2007-2011; GPA 3.6
---
Data Entry Clerk Resume Skills List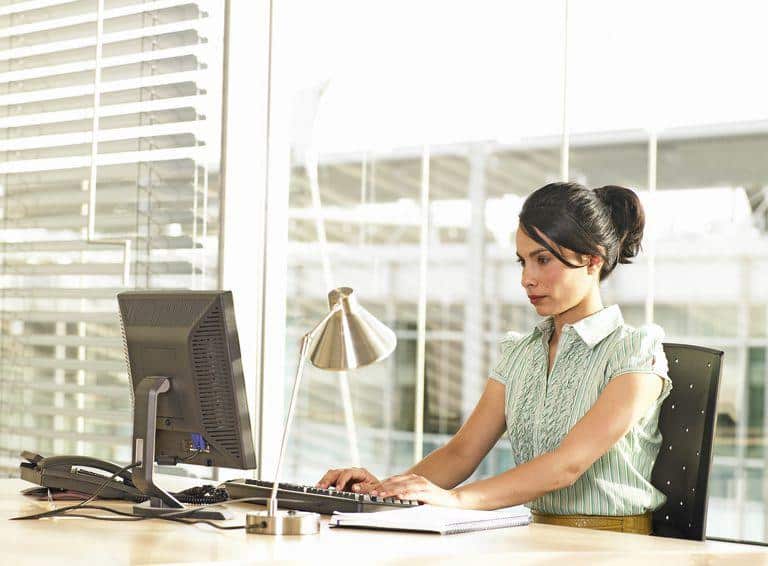 If you want the job, your Data Entry Clerk skills list must show you have the tools to update, maintain and retrieve sensitive information that has been stored in the company's database. You will also handle the transfer of data from paper formats into computer files.  
Go over the job description for Data Entry Clerk resume sample that we made. You will notice that data entry is not all about speed although being a fast typist is always a big plus.  
There are other skills that you need to have to be effective.  Here is a checklist of the skills companies are looking for in a Data Entry Clerk. Review them carefully but feel free to add more on your resume as long as the skills are relevant to the job post.
Education

A College degree is not necessary to get hired as a Data Entry Clerk. A High School Diploma or GED equivalent is the minimum educational requirement for this job.To set yourself apart from other applicants, obtain a data entry certificate prior to your job search.  Community colleges or technical schools offer one to two semester certificate programs in data entry.
IT Skills

Basic computer skills will qualify you for an entry level position. It would be good to keep up with the latest data entry software to be more competitive and eligible for career advancement.In your list of strengths, specify the software that you are proficient with so you will immediately stand out.
Another way to improve your viability as a  Data Entry Clerk is to do some research on the software most popularly used in the industries you plan to work for then take time to learn them.

Typing Speed

40-50 wpm is acceptable for beginners while some employers require faster speed 60-80 wpm from experienced applicants.If you are not confident with your typing speed, sign up for typing and keyboarding lessons before you apply so you could make the cut.

Accuracy and attention to detail

An impressive typing speed must be coupled with precision because data is only beneficial when correct.
Wrong entries can lead to bad business decisions, flawed legal reports or inconsistent medical records.  You must also have an eagle eye to spot errors before it snowballs.

Proven ability to meet deadlines

Can you complete projects with little turnaround time or advance notice? Employers look for data entry clerks who are capable of meeting tight deadlines.

High level of concentration

Repetitive tasks can be boring so you must optimize your ability to focus. Create anti distraction strategies to ensure accuracy and timely completion of work.

Trustworthiness

Sensitive information will be passed on to you.  It is important that you prove your trustworthiness over time to stay long in the business.
If you are a rookie, remember that whatever information you typed into the database stays in there. It is not something you discuss with coworkers during coffee break.
Data Entry Clerk Resume Objective
What do employers look for in data entry applicants?  We reviewed current Job Ads and found out that typing speed, accuracy and computer skills top the list.  That said, your Data Entry Clerk resume objective must incorporate these skills in order to draw interest.  
The hiring manager's attention can shift from one application to the next in lightning speed, so you need to grab hold of that with a solid introduction.
As you have read in the objective statement we made for the resume for Data Entry Clerk job, we ran exploded off the blocks with Mary Jane's strongest skills:
Fast

Accurate

Meticulous

Knowledgeable in the latest software

5+ years work experience
These are traits that companies immediately look for in Data Entry Clerk. Most of the candidates for the job opening at Magnum Business Solutions probably stated these qualifications as well.
What makes Mary Jane's different is that she validates it by disclosing her 100 wpm typing speed and willingness to provide references who can attest to her accuracy as a Data Entry Clerk.
The Hiring Manager may just take her up on her offer. And if she is on point with her claims, the interview could be hers.
Data Entry Clerk Resume Format
If you have good tenure; at least 2 years experience, use the reverse chronological for your Data Entry resume format.
Recruiters and hiring managers already know what to look for. The reverse chronological format will just make their job easier. Trust us, they will appreciate you for it!
As you have seen, we used the reverse chronological format for our resume template for Data Entry Clerk. We structured its contents as follows:
Contact Information

Objective Statement

Skills

Work Experience

Education

Personal Information
If you have any certifications in related courses, you can place them under the heading "Certifications" and position them after Education.
Entry Level Data Entry Clerk Resume
While experience is important in this job, your entry level Data Entry Clerk resume will still be considered if you can highlight your strong selling points. As mentioned earlier these marketable selling points are your speed, accuracy and proficiency in popular data entry software.
Instead of the reverse chronological, use the functional format which will rearrange your Data Entry Clerk resume like this:
Contact information

Objective Statement

Skills

Certifications

Education

Work Experience

Personal Information
As for work experience, include any freelance or voluntary jobs that you handled. Use the objective statement to push your strong points. Review the job post and make sure your resume shows you have the skills needed for the position.
Data Entry Clerk Resume Writing Tips
How do you convince the Hiring Manager to grant you an interview with your Data Entry Clerk resume? Your challenge is to stand out from the rest of the applicants. This means validating your skills and accomplishments with facts and figures.
Hiring managers look forward to seeing numbers in resumes. Quantify some of your accomplishments to make yourself credible. Indicate the percentage of increase or improvement, number of people you trained, number of invoices or the size of data you managed.  
Remember that recruiters may contact your previous employers to confirm the claims stated on your resume. Don't over-exaggerate and stay honest with your accomplishments.  
Lastly, if you're going to include "detail oriented" or "meticulous" as your key attributes, always run a spell and grammar check before finalizing your resume.
We are sorry that this post was not useful for you!
Let us improve this post!
Tell us how we can improve this post?