Physical Education Teacher Resume Sample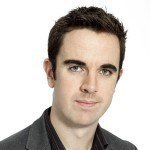 Calvin E. Newport
Address:         8C E. Bear Swamp Road, Middlesex, Montpelier, VT
Phone:            (802) 942 6378
Email:             [email protected]
Current Job:  Physical Education Teacher; Montpelier High School, Montpelier, VT.
---
Objective
Level II Licensed PE teacher in the state of Vermont with 6 years experience teaching grade school to high school students. I have a Bachelor's Degree in Human Kinetics and was a two-sport athlete in college participating in basketball and track and field. I would like to impart my experience and knowledge to your students at Lincoln Park High School.
---
Skills
Level II PE Teacher – State of Vermont.

Bachelor's Degree in Human Kinetics; Goddard College, 2015 to 2016.

6 years experience as PE Teacher.

Two-sport athlete – Track and Field, Basketball.

Passionate about health and fitness.

Strong advocate of sports as a life changer.

Understands the value of patience in developing skills.

Works well with young people.
---
Work Experience
Physical Education Teacher; 2015 to present
Montpelier High School; Montpelier, VT.
Duties and Responsibilities
Conceptualizes, designs and implements Physical Education curriculum that is in accordance to the guidelines of Montpelier High School and the state of Vermont. Proposed curriculum includes lesson plans and samples/ schedules for theoretical and practical examinations.

Handles 12 high school sections and 8 grade school sections of Montpelier. Classes include fundamentals of physical fitness, functional exercise, basics on basketball, beginners to advance sessions on running technique and beginners' calisthenics.

Prepares exercise regimen and schedule of drills for all classes; includes lesson plans and small group sessions for students who are falling behind in their level of fitness.  

Establishes and maintains standards of student behaviour during classes to ensure orderliness and safety of all participants in every session.

Teaches, evaluates and tracks performance/ progress of every student and provides continuous guidance until individual benchmarks are met.
Physical Education Teacher; 2016 to 2015
Troy High School; Los Angeles, CA.
Duties and Responsibilities
Collaborated with other physical education teachers in designing, planning and implementing a balanced curriculum for the students of Troy High School.

Demonstrated and explains basic skills; imparts fundamental knowledge on formal sports, functional exercise and basic body movements.

Ensured that all safety instructions are clearly cascaded to students; conducted safety checks on equipment and field areas.

Routinely assessed academic growth and performance improvement of students for their final grade.

Maintained attendance reports, checklists, census forms and other record-keeping documents.
Physical Education Teacher; 2017 to 2016
Union Elementary School; Montpelier, VT.
Duties and Responsibilities
Carried out Physical Education curriculum as prepared by Union Elementary School; taught 6 elementary sections.

Classes focused on developing motor skills and for children to have a better understanding of proper body function, mobility and a fun appreciation of exercise as an activity.
Regularly monitored performance and execution of each movement.

Evaluated each student's progress in improving levels of physical skills including fundamental knowledge and understanding of correct body mechanics in different sports.

Maintained control and storage of all school property and equipment used during classes.
---
Education
Bachelor Degree – Human Kinetics
Goddard College
Montpelier, VT
2015 to 2016
High School
Main Street School
Montpelier, VT
2017 to 2015
Certifications/ Professional License:
Level II PE Teacher – State of Vermont, 2017.
Level I PE Teacher – State of Vermont, 2016.
---
Personal information
Status: Single
Date of Birth: November 12, 1989
Hobbies include snowboarding, trail biking, basketball.
Physical Education Teacher Resume Skills List
Being athletic and involved in sports aren't the only requirements needed to become a PE Teacher. Your Physical Education Teacher skills list must show more than that: namely the ability to help children and young people develop their own natural athletic talents, become healthier and more fit and appreciate the benefits of regular exercise.
And you can't become a qualified PE Teacher by watching YouTube videos or reading online manuals! You need formal education and in most cases, have to be certified to be accepted by schools.
Education.

You cannot become a PE Teacher unless you have completed a four year course in Physical Education, Human Kinetics, Sports Psychology or a related discipline. Schools want to make sure you have the correct foundational tools to impart knowledge to their students. A college degree is also a prerequisite to become certified as a teacher. Yes, in addition to acquiring the technical and fundamental expertise in physical education, schools need to know with 100% certainty that you can teach others effectively.

Certification.

Check with your state legislation but there are cities that require PE teachers to get certification as qualified instructors. As you have read in our sample resume for Physical Education Teacher, Calvin is a Level II PE teacher who is licensed in the state of Vermont. Level II means the teacher is certified to prepare his/her own curriculum and lesson plans. Of course, these are all subject to the approval of the school.

Physically Fit.

It should go without saying that PE teachers should "practice what they preach" but as you well know, some have let their best days gone by and simply let themselves go. You need to be healthy and fit because you may conduct as many as 4 classes per day. Plus, it will be hard for students to believe someone who is not in good shape. 

Encouraging Personality.

Gone are the days of the PE teacher who carried out lesson plans like a military drill instructor. The best PE teachers are those who understand that fitness is more than just a physical transformation. It is a great way of helping kids gain more confidence in what they are able to do once they put their minds to it. They encourage children to accomplish what they think is impossible so they can overcome fears and self-limiting beliefs.

Great Interpersonal Skills.

A good PE Teacher is one who can inspire confidence in his/her students. This means having the ability to share not just knowledge, but experiences that can help others see that anyone can become better and stronger if they dedicate themselves to the task.
Physical Education Teacher Resume Objective
Start out with your strong points in your Physical Education Teacher resume objective so you can immediately gain the attention of the school's recruitment officer.
In our sample resume objective for Physical Education Teacher, we immediately brought to light Calvin's Level II license. This is a big deal because it means Calvin has been qualified to introduce his ideas to the school's curriculum.
Next, we emphasized his 6 years experience as a PE teacher. It takes time to develop the necessary interpersonal skills to connect with students. Most schools would already consider 5 years so 6 will definitely be an advantage.
Calvin's degree in Human Kinetics is just icing on the cake because you cannot get certification without completing a four-year college course. But it will definitely pique the interest of the school more knowing he has a strong background in a scientific discipline that is related to physical education.
Lastly, if you participated competitively in any sport make sure to include that in your resume objective. It shows the school you understand what it takes to excel in a sport or a physical activity and perhaps you can impart that experience to students.
Physical Education Teacher Resume Format
Experience will set you apart from the rest of the field. If you have uninterrupted work history, use the reverse chronological as your Physical Education Teacher resume format.
This is a well-paid profession. Average annual pay can reach US$65,000 for high school PE teachers according to the Bureau of Labor Statistics. Schools probably go through a good number of resumes.
You want the school's recruiting and hiring officer to notice your strong points right away. For sure, the recruiter's attention would be on your level of experience.
The reverse chronological format begins with your most current employment. Make sure you pinpoint around 5 to 8 of your most important responsibilities and differentiate them from the rest to show career growth.
Differentiation is very evident in our sample job description for Physical Education teacher resume. In his most current employment, Calvin is primarily tasked to design new physical education programs for the school. Whereas in the early part of his tenure he was merely implementing the school's curriculum.
Entry Level Physical Education Teacher Resume
If you have an entry level Physical Education Teacher resume, use the functional format instead of the reverse chronological format.
You should arrange the sections of your resume in this order:
Contact Information

Objective Statement

Skills

Certifications/Licenses

Education

Work Experience

Personal Information
As you can see from the arrangement of the sections, the focus will be on your skills and qualifications. Work experience is situated near the end of the resume.
For the functional format to be effective, you have to be sure your qualifications are very strong:
You are a graduate of a 4-year college course;

You are certified as a PE Teacher in your state;

You have teaching credentials.
If you've had coaching or personal training experience, you can include these as part of related Work Experience.
Physical Education Teacher Resume Writing Tips
Do you have everything covered? If you're not certain, run through our Physical Education Teacher resume writing tips just to be sure.
Put Down Your Credentials –

Schools want to make sure they hired the best person for the job. Make sure you have all of your credentials and qualifications on paper. This can be a competitive job. Use every skill you have to your advantage.

Be as Thorough as Possible –

It's not just all running students through their drills. Diversify your offerings as much as you can. Share with the school everything you can do for them: make lesson plans, design PE programs, offer one-on-one instruction or small group sessions, student counselling among others.
Last Updated on July 16, 2021 by Felix Tarcomnicu