Are you great in helping teenagers find direction in education but seem to get lost when it comes to writing a terrific High School Counselor resume? Well please allow us to counsel you in the finer points of resume writing!
We have prepared a school Guidance Counselor resume sample that you can study and use as a reference tool for your own application.
You're competing for a job that is high in demand; the High School Counselor profession is estimated to grow 8% every year, you should submit a resume that you are confident will win you the position.
Schools are willing to good money for the best High School Counselors; the median annual salary is $49,949 with a high of $67,651.
The job entails several duties and functions; from addressing educational issues to dealing with social conditions and guiding the youth to a successful career path, you have to make sure you have the requisite skills and competencies to handle the immense responsibilities.
High School Counselor Resume Sample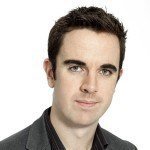 Thomas K. Willbourne
Address: 174 Pinon Tri, Cedar Crest, Albuquerque, NM
Phone: (505) 248 9647
Email: [email protected]
Current Job: High School Counselor; Cibola High School, Albuquerque, NM
---
Objective
I hold a Master's of Science Degree in Behavioral Psychology, Master's degree in Counseling, a successful examinee of the National Evaluation Series and I am professionally licensed by the New Mexico Public Education Department. To date, I have 7+ years experience working as a High School Counselor; a career that is more of an honor and a privilege than an occupation. I hope to extend my expertise and experience to your students at Highland High School and help them prepare for their respective careers.
---
Skills
Master's of Science; Behavioral Psychology.

Master's Degree; Counseling.

Bachelor's Degree; Psychology.

Professionally licensed; New Mexico Public Education Department.

More than 7 years work experience as High School Counselor.

Great Listener.

Objective when making assessments.

Excellent Interpersonal Skills.

Embraces Diversity.

Excellent Coordinating Skills.
---
Work Experience
High School Counselor, 2017-present
Cibola High School, Albuquerque, NM
Duties and Responsibilities
Implemented TalentScore; a technology based behavioral analysis program that identifies potential talent and trouble-makers by matching individual core values with those established by Cibola High School. The program increased the number of graduates by 84% and lowered the level of incidents by 117%.
Organized a Career Day which brought in over 50 professionals from various industries and generated an audience of 2,400 students.
Conceptualized and successfully managed a summer internship program with 20 of the district's biggest employers. Of the 520 students who participated, 45% were signed up by the respective companies' management training program.
Serves as Cibola's representative in the city's Communication and Education committees.
Meets with students either as individuals or in groups to discuss issues that concern them. These could range from educational to family to relationships.
Reviews and interprets standardized test scores.
Develops and regularly updates the Cibola's guidance counseling curriculum.
High School Counselor; 2015-2017
El Dorado High School; Albuquerque, NM
Duties and Responsibilities
Collaborated with El Dorado's stakeholders to establish a counseling program that would represent and accommodate the economic and social conditions of the existing student community. The program generated 54% more graduates and lowered the incidence of drug-related violence by 71%.
Established "Night School"; a scholarship based program which provides free education for children of El Dorado employees earning minimum wage level salaries.
Conducted drug counseling programs on a quarterly basis.
Took a proactive role in improving teacher-parent relations by incorporating a feedback mechanism and endeavoring a higher approval percentage for parent recommended suggestions.
High School Counselor, 2016-2015
Freedom High School; Albuquerque, NM
Duties and Responsibilities
Introduced a counseling program that focused on key issues affecting Freedom High School such as ethnic diversity, promiscuity, gang violence and substance abuse.
Conceptualized "Stay at School" program which offered internships, recommendations and skills enhancement training for those who meet academic requirements. Program increased number of graduates by 21% and passing rate on district examinations by 97%.
Coordinated with social worker agencies to carry out at-home investigations for students assessed to have severe emotional distress.
Arranged free weekly counseling programs with noted Behavioral Psychologists in reputable clinics.
Set up the 24/7 Student Distress Hotline for students who need counseling services any time of the day. Program was outsourced to a third party service provider that could provide counseling in a number of languages.
---
Education
Master's Degree – Counseling
Strayer University
2015
Master's of Science – Behavioral Psychology
University of New Mexico
Albuquerque, NM
2016-2015; GPA 3.68
Bachelor's Degree in Psychology
University of New Mexico
Albuquerque, NM
2016-2015; GPA 4.0
High School
Freedom High School
Albuquerque, NM
2015-2016; GPA 3.52
Certifications:
Professionally licensed; New Mexico Public Education Department, 2016.
---
Personal information
Status: Single
Date of Birth: 17 April 1990
Hobbies include soccer, trail running, percussion
High School Counselor Resume Skills List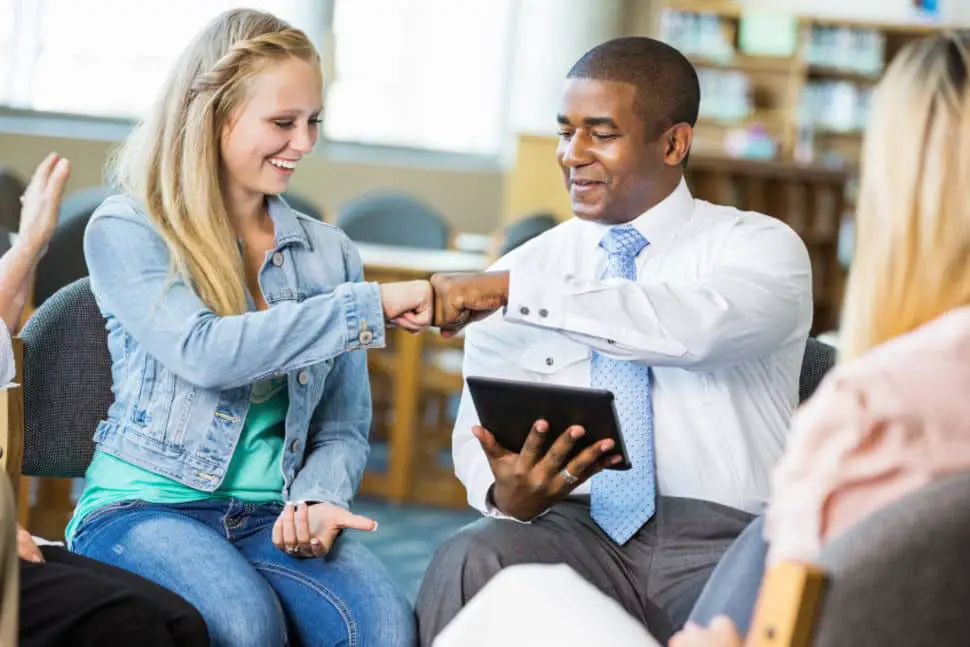 In order to be noticed by the school, your High School Counselor Skills List must show a good mix of the essential hard skills and the ideal soft skills for the job. This is what we did with our sample School Counselor resume.
The human organism is a complex creature. You are dealing with individuals with unique personalities. Having the correct training and education background is not enough. You should have the ability to sort through all the social, emotional and cultural turmoil until you uncover the root cause of all the problems.
Education. No question about it, if you want to have a career as a School Counselor, you should have at least a Bachelor degree in Psychology, social studies or a related course. In fact, most schools would prefer candidates with a Master's degree in Psychology or a similar social science course.
Licenses. You have to check with your city state if they have specific requirements to become a School Counselor. Some will not allow you to practice unless you pass a licensure exam. They view the job as a profession thus, they want all school counselors to pass an exam to accreditize them as licensed professionals.
Certifications. Most schools will require you to take a Master's Course in Counseling that should be accredited by your city state's regulating body. The Master's Course in Counseling may take around 300 hours to complete and it often a prerequisite before taking the licensing exam.
Excellent Facilitator. Communication is a 2-way street. The best school counselors are the ones who listen with intent. Many troubled teens are confused with who they are and what they want to become. They just want to be heard. As school counselor, your job is to help the student find his back by using education as the guiding light. Thus, you should likewise have the ability to effectively articulate the best course of action for the student.
Embraces Diversity. You will meet people from different ethnicities, orientation and socio-economic backgrounds. You should be able to adjust and accommodate the individual nuances of each person or group. To do this, you must be accepting of all cultures. You should not have preconceived opinions of others just because of their culture or socio-economic upbringing. In other words, have an open mind!
The life of a High School Counselor can be stressful. It's hard not to be involved with the lives of the people who trusted with their secrets and let you inside their world. But you should have the capacity to look beyond all of that and do what is necessary to keep the student on the right path.
High School Counselor Resume Objective
Schools want to know what you can do and how you can help their students stay with the program. But they are keenly interested to know more about you as a person. Your High School Counselor resume objective should tell the employer, how you feel about your profession.
In our resume for School Counselor, Thomas started out with all of his technical and fundamental qualifications because he wants the Hiring Manager to be at ease with what he can bring to the table. Instead of identifying his best attributes, he sums up his approach to work in a simple but beautiful line:
"To date, I have 7+ years experience working as a High School Counselor; a career that is more of an honor and a privilege than an occupation."
The statement shows how Thomas feels about his job as High School Counselor. It tells the Hiring Manager that Thomas knows what the purpose of his job is. When the recruiter reads through Thomas' work experience, he or she will not be surprised why there are so many accomplishments.
High School Counselor Resume Format
The reverse chronological type is the best you can use for your High School Counselor resume format. In the first place, it brings your qualifications to the forefront which makes for a smooth segue into your work experience. The recruiter will have a better understanding of what you accomplished for your previous employers.
Our School Counselor resume example was formatted as follows:
Contact Information
Objective Statement
Skills
Work Experience
Education
Certifications
Personal Information
The reverse chronological format is much easier to follow and understand for HR officers and hiring managers. They will have a greater appreciation for your skills and how you applied them in practical situations.
Entry Level High School Counselor Resume
As long as you have complied with all the requirements of your city state, you should have little difficulty finding work with an entry level High School Counselor resume.
Instead of the reverse chronological, use the functional format instead so you can downplay your lack of experience. The functional format would arrange your resume as follows:
Contact Information
Objective Statement
Skills
Education
Certification
Work Experience
Personal Information
Emphasize your educational and training background. Highlight your certifications and professional license. Drive home the point that you can do the job even with little or no experience.
You may not land jobs at the larger schools but at this point, your objective should be to notch experience under your belt.
High School Counselor Resume Writing Tips
"Why should we trust you with our students? Our kids?" This is the question in the minds of the faculty, parents and teachers. When it comes to working with kids and getting them to walk the straight and narrow path, it will be all about trust.
The answer to "why" can be inferred by the "what" or "What did you do for the previous schools you worked for?"
This is why in our High School Counselor resume, we put a great deal of detail in the accomplishments outlined in work history. Thomas identified a few of the programs he spearheaded and substantiated the achievements with hard data.
There are only around 4 to 7 bullet points but they are not generic job descriptions. Instead, they clearly explained to the school what Thomas accomplished during his time with the previous employers.
Related Resume Samples