Teacher Aide Resume Sample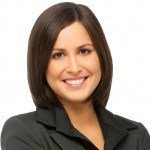 Agnes M. Connelly
Address:         4652 Pierce Lane, Gold River, CA
Phone:            (916) 9012567
Email:             [email protected]
Current Job: Teacher Aide, South Ridge School, Sacramento, CA
---
Objective
CBEST licensed Teacher Aide with 5+ years of work experience, proficient in both English and Spanish and certified in CPR and First Aid seeks the opportunity to join Learners Circle as a Teacher Aide for Primary Students. Committed to support your teachers in executing instructional and behavioral support strategies aimed to nurture children's passion for learning.
---
Skills
Associate's Degree in Elementary Education

Passed California Basic Educational Skills Test (CBEST) in 2017

Strong Communication skills

Bilingual (English & Spanish)

Proficient in MS Word, Excel and PowerPoint

CPR and First Aid Certification

Valid Driver's license
---
Work Experience
Teacher Aide, 2016 to present
Theodore Judah Elementary School, Sacramento, CA
Duties and Responsibilities
Reinforces teachers' lessons and instructions by working closely with Grade 4 students who are experiencing difficulties.

Collaborates with teachers to develop creative methods of instruction to ensure active participation of students in class.

Facilitates and manages after school programs to provide supplementary lessons and homework assistance to 30 students.

Prepares weekly reading homework packets to improve students' reading aptitude.

Organizes annual field trips and coordinates closely with head teachers for tour itinerary.
Teacher Aide, 2016-2016
Noralto Elementary School, Sacramento, CA
Duties and Responsibilities
Assisted Grade 3 Science and Math teachers in structuring and executing lesson plans.  Average class size: 25.

Checked notebooks, homework and quizzes.  Supervised makeup tests.

Provided one-on-one tutorials on students who were having difficulties with Math and Science.

Updated head teachers on students' academic progress and behavioral patterns.

Volunteered to take down the minutes of the monthly meetings and furnished copies (printed and email) to Grade 3 teachers afterwards.
Teacher Aide, 2017-2016
Crocker-Riverside Elementary, San Diego, CA
Duties and Responsibilities
Assisted lead teachers in the preparation of lesson plans, quizzes, seat works, projects and long tests.

Supervised grade 3 students during lunch breaks, special events and field trips.

Set up the room before classes began and cleaned up after dismissal.

Prepared instructional materials and visual aids as directed by lead teachers.

Responded to parents' queries on tuition fees, school programs, field trips and other school sanctioned extra-curricular activities.
---
Education
Associate's Degree of Elementary Education
Sacramento City College, Sacramento, CA
2015-2017; GPA 3.7
High School
St. Andrew High School, San Diego, CA
2017-2015; GPA 3.7
Certification:
CPR and First Aid Certification obtained from Red Cross in 2017
---
Personal information
Status: Single
Date of Birth: September 21, 1990
Hobbies include arts & crafts, playing guitar, swimming and soccer.
Teacher Aide Resume Skills List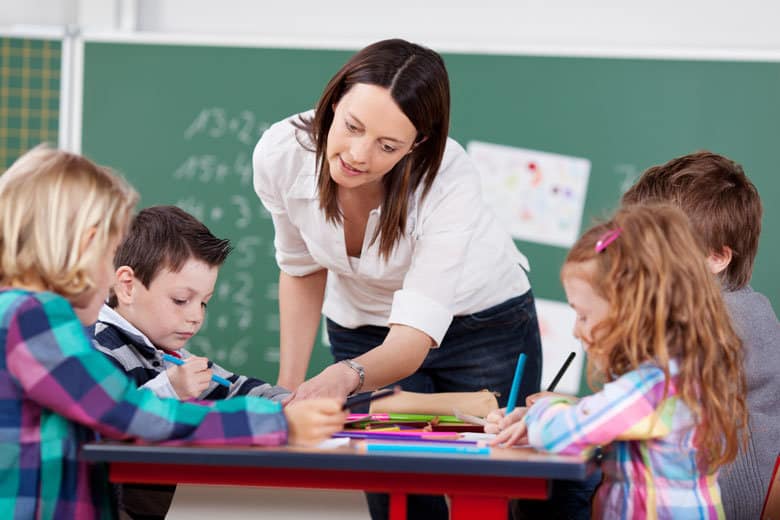 When preparing a summary of your Teacher Aide resume skills, you should always refer to those referred to by the employer in the job post. It is very important to match the employer's required skills. If you do not have them, either you work on acquiring these skills beforehand or skip the application altogether.
As you have noticed in our example for Teacher Aide resume, try to validate your scope of responsibilities with numbers. Here is a list of required and desired skills that majority of employers look for in their Teacher Aide applicants.  
Education.  In some private schools, a high school degree is enough to qualify for a teacher aide's position.  However, an associate's degree in assistant teaching, early childhood development and other related courses will enhance your employability.
It will also give you a stronger foundation in teaching assistance so it is best to take this route before you apply.  Also, more and more schools seek applicants who have an associate's or bachelor's degree plus a teacher assistant certification. Remember to check you state's requirements prior to application.
Certification. You will need a teacher aide's certification in order to practice in some states. For instance in New York, a Teaching Assistant Level 1 or Level 2 Certification is required.
While in other cities, one can practice teaching assistance without certification but needs to pass the Basic Educational Skills Test to prove competencies on core subjects. Review your state requirements carefully to ensure full compliance before you apply for a job.
Commitment.  If you are not ready to put the needs of children ahead of your own, this job is not for you.  Teacher aides must also have a passion for teaching in order to help in the development and progress of students under his/her care.
One-on-one instructional method will only be effective when the teacher aide is committed to come up with ways to help students understand lessons better.
Excellent communication and observation skills.  Since the job is targeted towards young learners, it is necessary for teacher aides to have the ability to make students understand lessons in simple ways.  The key here is to be capable of communicating at their comprehension level.
You must also know how to read their expressions and quick to spot changes in their behavior.
For example, if children are looking at you blankly while you are explaining, it means they cannot grasp what you are saying. Or if a child suddenly refuses to attend school, it may be an indication of bullying.
Patience. You must have innate love for children as your work will revolve around them.  Extreme patience is required because students have different learning abilities. Some get it right away while others need more time.
Remember that the students always come first so understanding and accepting their limitations will help nurture their desire for learning.
Mentally and physically fit. Dealing with energetic and impulsive children day in out can be stressful. They have the power to wear you out mentally and physically. It is important that you have a sound mind and body in order to endure the challenges.
How do you show employers that you are capable?  List hobbies that show you have the personality and ability to handle the job. For example, Yoga – shows that you can remain calm under pressure and running – proves you have strength and endurance
Computer skills.

Basic computer skills are required so you can perform administrative duties too.  Many employers require knowledge on Microsoft programs.

Additional skills.

 These are skills that are not strictly required but it's treated a bonus if you have them. For example:  First Aid certification, fluency in other languages and driving skills.
Teacher Aide Resume Objective
Lay down all your strengths in your Teacher Aide resume objective as we did for Agnes:
CBEST licensed Teacher Aide

More than 5 years experience

Bilingual; proficient in English and Spanish

Certified in CPR and First Aid
The objective statement is the best section to share your value proposition. We made sure to have all of Agnes' strong selling points in the first sentence for the resume objective for Teacher Aide example.
From here, keep it simple. As we did in the resume objective for Teacher Aide job, we proceeded to Agnes' objective itself which is to "join Learners Circle as a Teacher Aide for Primary Students".
Take note that Agnes frames her objective with a powerful statement which gives Learners Circle an idea of her approach toward her job.
"Committed to support your teachers in executing instructional and behavioral support strategies aimed to nurture children's passion for learning."
"Committed" and "Passion" are keywords that educational institutions are always looking out for.
Teacher Aide Resume Format
If your work history is consistent use the reverse chronological approach for your Teacher Aide resume format. This will allow the employer to make a quick assessment of your performance.
Use at least 5 bullet points to list your responsibilities under each job but make sure the information you provide are relevant to the job post description.
We used the reverse chronological to structure the sample resume format for Teacher Aide template and arranged it like this:
Contact Information

Objective

Skills

Work Experience

Education

Personal Information
Entry Level Teacher Aide Resume
If you are submitting an entry level Teacher Aide resume, chances are the Head Teacher will be the one reviewing your application.
Your objective would be to convince the Head Teacher to give you the opportunity of becoming his or her aide by showing you can take instructions, have a great understanding of basic teaching concepts and have the perfect disposition for working with children.
Thus the functional format would be more ideal. Structure your resume this way:
Contact Information

Objective

Skills

Education

Certifications

Work Experience

Personal Information
Include the work experience section only if you have relevant experience to share like internships or volunteer roles.  Specify the tasks assigned to you and include actual results of your contribution.  State the teaching certifications and the type of license you received.
Make sure to create a good first impression with your resume objective.  It is important to align your statement with the school's mission and vision statement in order to show your earnest desire to contribute to the fulfillment of their goals.
Teacher Aide Resume Writing Tips
Generally teachers and schools want someone who they can work with. You will be expected to learn and get better on the job. How can you show this? The Teacher Aide resume you submit will be a good starting point:
Make sure it is an easy read; use bullet points and keep the sentences short and direct to the point.

Validate your claims with figures whenever possible.

Make sure there are no grammatical and spelling errors.

Use adjectives that are identifiable with your profession such as

assisted, coordinated, collaborated

and

monitored

.
Try to keep your resume short. Teacher Aides normally don't have more than 5 years experience as they should be Head Teachers by then.
Last Updated on June 22, 2021 by Felix Tarcomnicu